This post is specifically for aviation geeks… everyone else please stop reading now!
I live right under the approach path for Miami Airport, and that's something I love. I spend just about all day on the Flightradar24 app looking at the planes overhead, and it has gotten to the point where I can often guess exactly which flight is overhead based on the time of day and sound of the engines.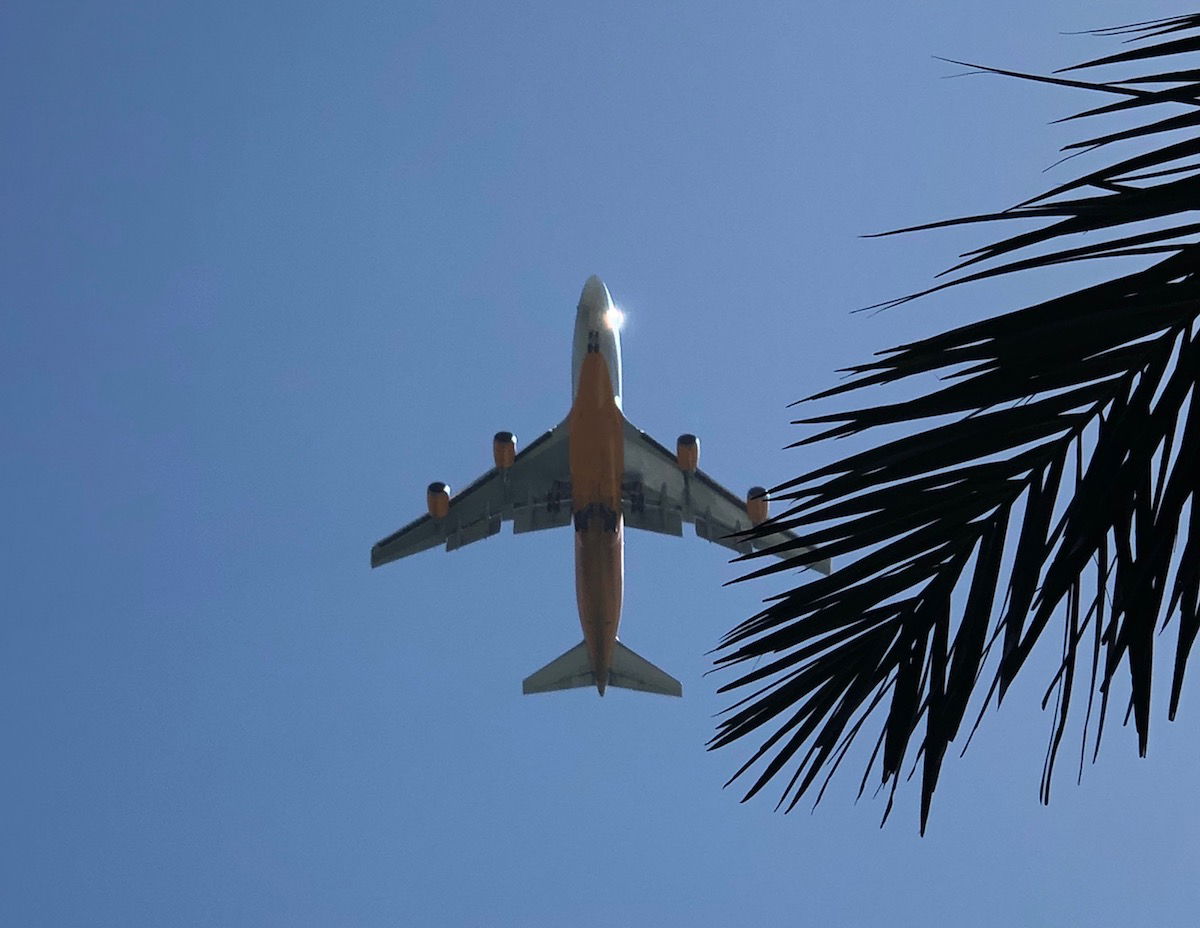 Heck, at this point I even know which cargo planes are coming from where based on the time of day, like our Atlas Air 747 flights from Anchorage, Bogota, and Santiago.
Things get especially fun on stormy days when we have a bunch of diversions. If there's bad weather in Miami we often see transatlantic flights divert to Orlando, and then a bit later they end up flying from Orlando to Miami. So it's sort of funny when you have a Lufthansa A380 and British Airways 747 both operating Orlando to Miami flights.
Conversely, when there's bad weather in Orlando we sometimes see planes divert to Miami, which is also fun.
Anyway, like I said, I thought that literally nothing flying into & out of Miami would catch me off guard… until yesterday.
Yesterday afternoon I saw a TUI 787 on approach. I opened up my app and saw that it was coming from Orlando. I thought "hmmm, there must have been bad weather and it diverted." But then I looked at the weather, and it was good in both Orlando and Miami (which is rare for a September afternoon).
Then I discovered what I think is the only route to & from Miami that I wasn't aware of. TUI Netherlands actually operates a flight from Amsterdam to Miami via Orlando twice per week.
The flight operates with the following schedule:
OR317 Amsterdam to Orlando departing 10:20AM arriving 2:25PM
OR317 Orlando to Miami departing 3:35PM arriving 5:30PM
OR318 Miami to Amsterdam departing 6:10PM arriving 9:35AM (+1 day)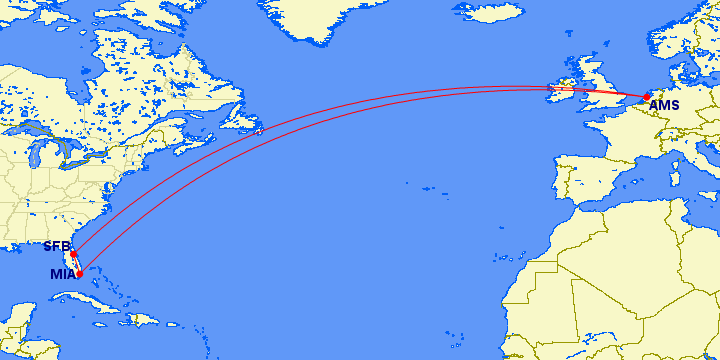 How did I not know this existed?! I find the turn times on this triangle flight to be quite interesting as well. Presumably TUI is dropping off and picking up passengers in both Orlando and Miami, and the plane has 70 minutes on the ground in Orlando, and just 40 minutes on the ground in Miami (in fairness, the Orlando to Miami portion of the trip is heavily padded).
So do passengers get to stay onboard until their destination, rather than everyone clearing immigration in Orlando? Presumably there's a crew change in Orlando and not Miami?
While "triangle" flights like this aren't at all uncommon globally, I actually can't think of another international flight with two US destinations that's part of a triangle flight. Are there any flights I'm missing? It's entirely possible…
Anyway, I realize that I'm probably one of five people in the world who finds this interesting. Can the other four people who also find this interesting please identify themselves so I feel better about myself? 😉