A TUI Boeing 787 first officer recently became incapacitated during a transatlantic flight, leading to an unexpected 24-hour stopover for passengers in Maine.
TUI flight to Orlando diverts to Bangor
British charter airline TUI Airways operates a once weekly flight from Doncaster, United Kingdom (DSA), to Melbourne, Florida (MLB), using a Boeing 787-8. For those not familiar with Melbourne, that's near Orlando, and the airport has been sued by the Greater Orlando Aviation Authority for trying to market itself as an Orlando airport.
Perhaps that route is the first interesting part of the story. TUI Airways has a fascinating long haul route network, as the airline seasonally flies to Melbourne, Florida from Belfast, Birmingham, Doncaster, Edinburgh, Glasgow, London Gatwick, Manchester, and Newcastle. Amazing, eh? Anyway…
On October 16, 2022, the Doncaster to Melbourne flight didn't quite go as planned. Flight BY564 was operated by a roughly nine year old Dreamliner with the registration code G-TUIB. As the plane completed its transatlantic crossing, the first officer became incapacitated, apparently due to food poisoning (yep, like that scene in "Airplane!").
TUI only has two pilots on this 4,276-mile, ~8.5 hour flight. So the captain declared a "PAN" (non-life threatening emergency), and requested a diversion to Bangor, Maine (BGR). A flight attendant came up to the cockpit to assist, but presumably wasn't doing anything at the controls. The plane ended up landing safely in Bangor around 6hr10min after departing from the UK.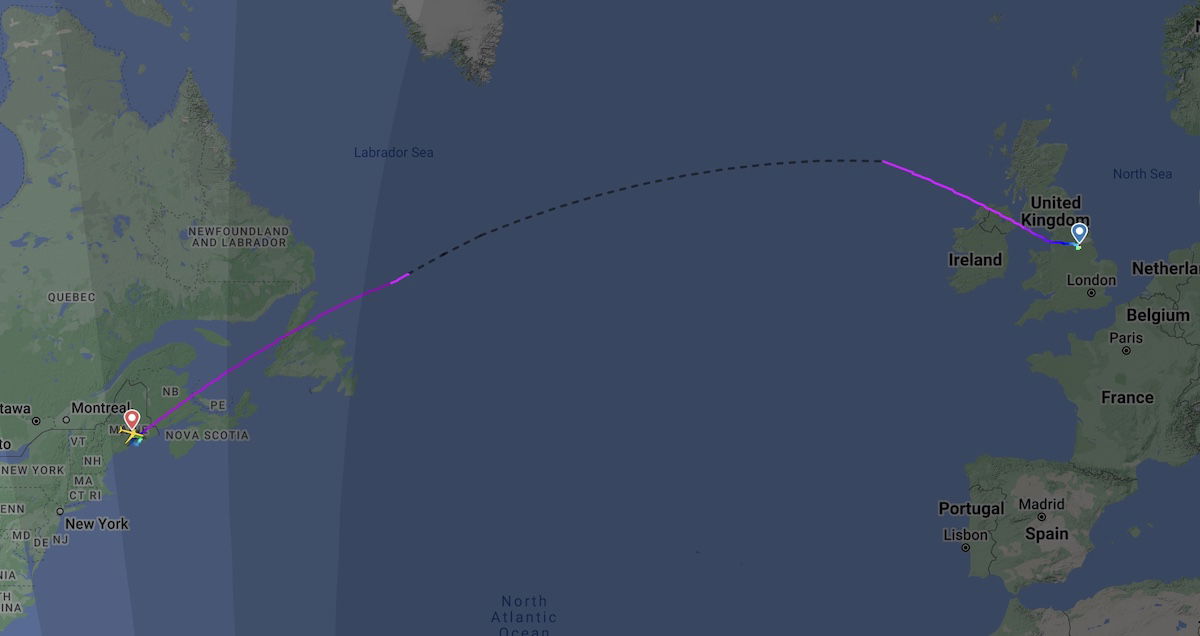 You can hear the audio between the captain and air traffic controller below.
Matters became even more complicated in Bangor
Obviously the priority in aviation is always safety — both for the person who became incapacitated, and for everyone onboard. At this point you had a 288-seat jet on the ground at an airport with very limited air service, which usually doesn't get any international flights.
It's also not like TUI Airways has any reserve pilots on call in Bangor, so this was a tricky situation. Long story short, the plane, passengers, and crew, ended up spending nearly 24 hours on the ground in Bangor, and continued to Melbourne the following day.
The flight landed from Doncaster a little after 2PM on October 16, and departed to Melbourne a little after 2PM on October 17. With the pilot having been incapacitated the previous day, he obviously wasn't fit to fly. So how did the airline get a reserve crew?
Well, on October 17, TUI diverted its Birmingham (BHX) to Melbourne (MLB) flight to Bangor, to drop off a replacement cockpit crew. That flight was operated by a Boeing 787-9 with the registration code G-TUIJ. That plane spent less than an hour on the ground in Bangor, so the airline was able to make this happen with minimal delay for those on that service.
Funny enough, you then had two TUI flights at almost exactly the same time flying from Bangor to Melbourne. The flight down to Melbourne took just over three hours.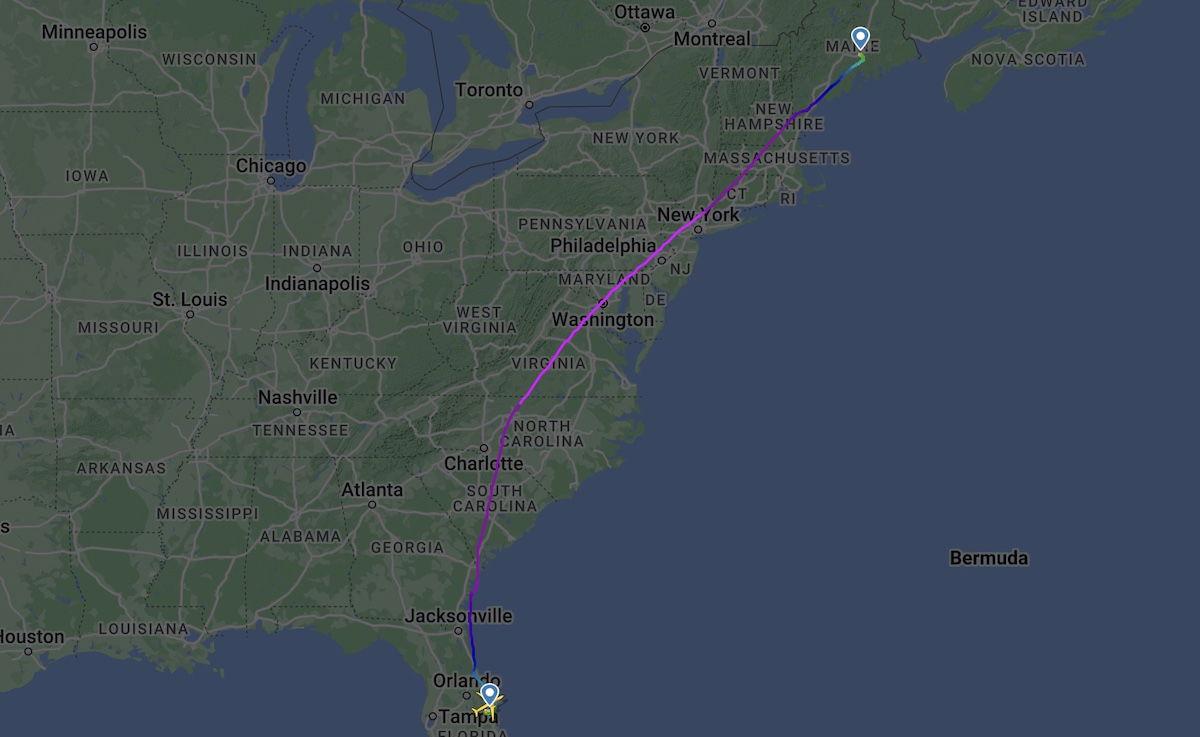 What I'd be fascinated to know is how the logistics in Bangor worked:
Presumably passengers had to clear immigration, yet the airport doesn't ordinarily get international flights; are there some immigration agents for private jets, and/or some who can be called in, or how did everyone get screened?
Finding enough hotel rooms for (potentially) ~300 people is no small task
Bottom line
A transatlantic TUI Airways flight from Doncaster to Melbourne diverted to Bangor, after the first officer became incapacitated due to food poisoning. The plane and passengers ended up spending roughly 24 hours on the ground in Bangor, as they waited for a replacement crew (which arrived there via another TUI flight that was diverted to the airport. What fascinating logistics.
What do you make of this TUI Airways diversion?