I just wrapped up an incredible week in Portugal.
As I explained a week ago, I booked my trip to Lisbon on a whim. I figured I might as well review TAP Portugal's business class, and Lisbon was on my list of places to see. Not at the top of the list, but it was on there.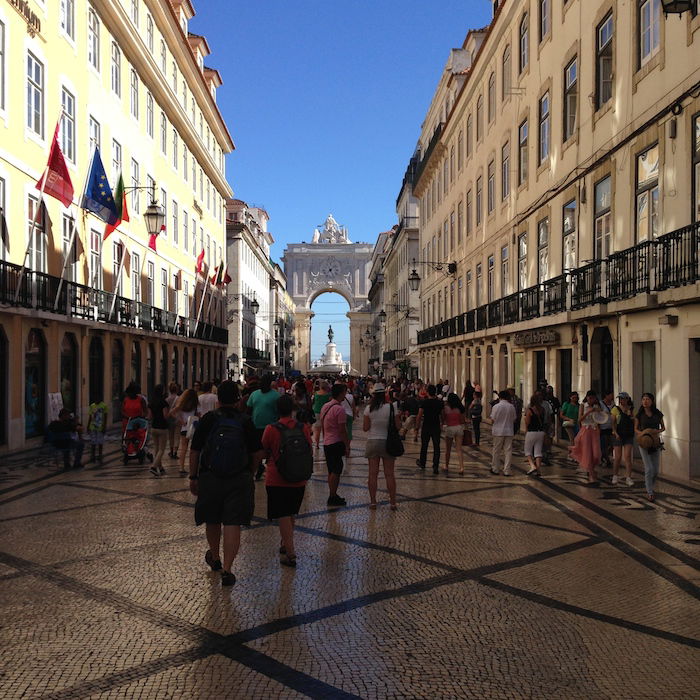 Lisbon
After four days in Lisbon I decided to take a side trip to Porto, which is a three hour train ride north of Lisbon. I can't say I had heard much about Porto before, but I figured while I was in Portugal I might as well check it out.
All I can say about Portugal is wow, wow, wow! I think it might just be the most underrated country I've been to. Europeans have caught on and it's a popular tourist destination for those from neighboring countries, but I saw virtually no US tourists.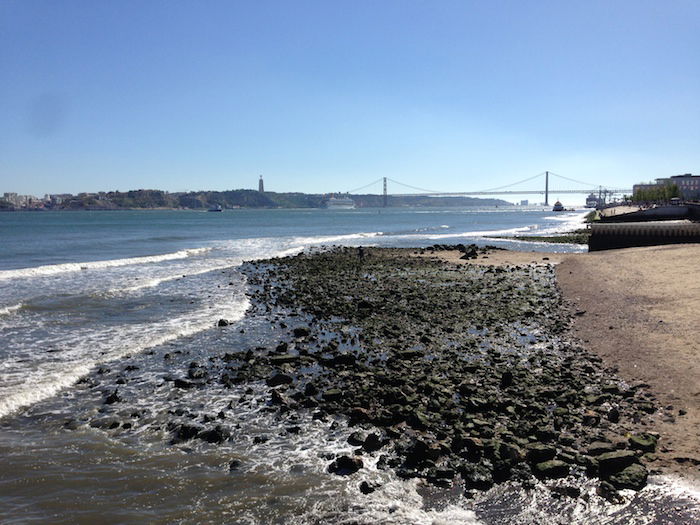 Lisbon
Lisbon was gorgeous, but Porto was just something else.
So what makes Portugal so awesome?
The people are extremely friendly… and honest!
The day I landed in Lisbon I wrote a post about how suspiciously friendly the taxi driver was. Well, I found that to be the case without exception during my week-long stay there. Everyone was just so friendly.
And beyond that – and this is just as important, in my opinion – everyone was honest. I don't remember the last place in Europe I've been where someone didn't try to scam me at least once. Not once during my week in Portugal did anyone try to scam me.
Portugal is reasonably priced
At the end of the day things are priced in EUR so it wasn't cheap in absolute terms, but compared to everywhere else in Europe this time of year it was.
For example, I paid 99EUR for the Sheraton Porto, where I was upgraded to an executive suite. A 20 minute taxi drive cost ~8EUR. And food and drinks were generally reasonably priced.
It's not overrun with tourists
Last month when I was in Amsterdam I mentioned how it almost wasn't enjoyable due to the number of tourists. In Amsterdam I literally heard more people on the street speaking "American English" than anything else.
In Lisbon I overheard maybe a handful of American tourists, and in Porto didn't overhear a single tourist speaking any sort of English. Like, literally.
It's nice to be able to travel to a gorgeous city in Europe in summer and not feel like it's way overcrowded.
Porto is one of the most beautiful cities I've been to
As I said above, Lisbon was beautiful, but Porto was just something else. It's set on a beautiful river with a quaint old town, tons of amazing architecture, great food (and port!), scenic bridges, beaches, and castles.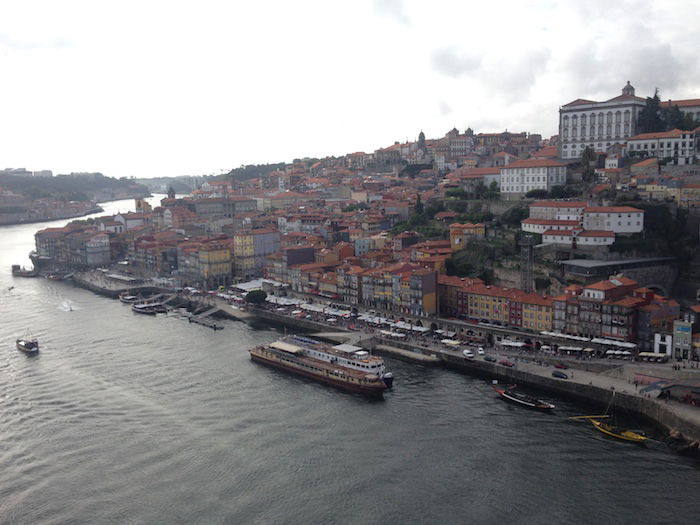 Porto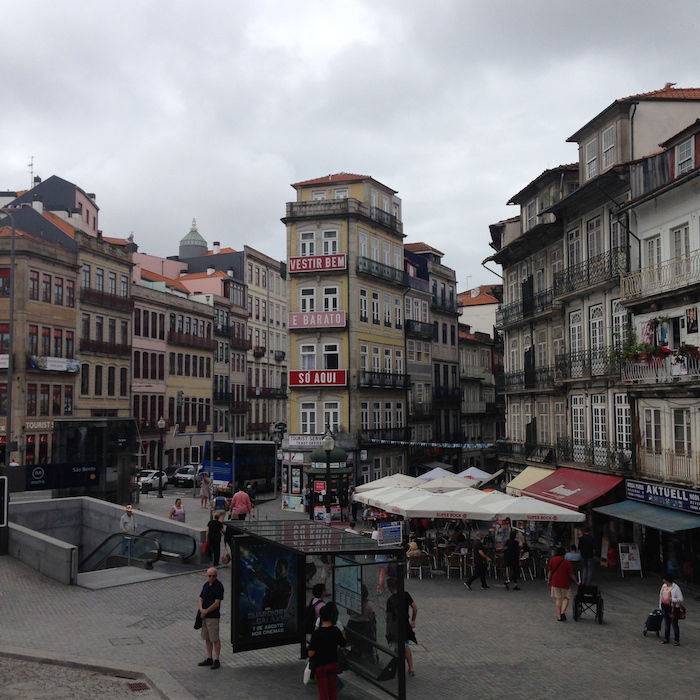 Porto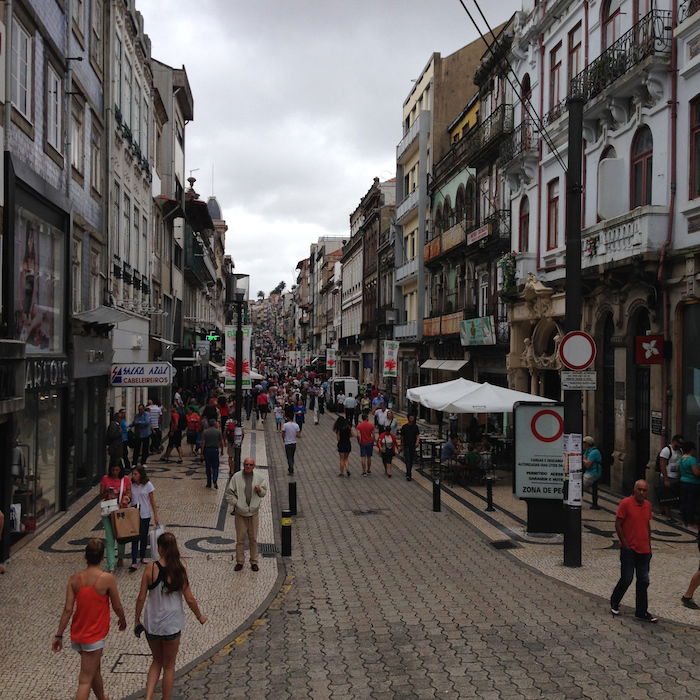 Porto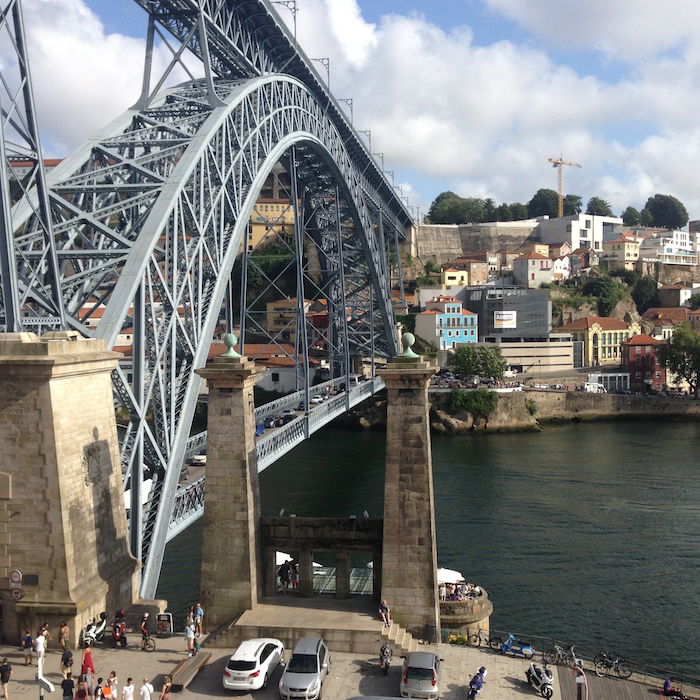 Porto
Bottom line
When I talk to Americans about where they plan their European summer vacations to, I'd say it's Amsterdam, London, Paris, or Rome 90% of the time. Porto is in my opinion at least as amazing as any of those cities, at a fraction of the cost and with a fraction of the tourists.
I'll have a full trip report soon and will share more thoughts soon, but definitely visit Portugal, and especially Porto. I almost stumbled into this trip by mistake, and couldn't have been happier about it.
For that matter, I'm revising my European travel plans from hereon out. In the past I'd try to hit the "big" cities, but after my recent travels I've found smaller cities to be so much charming. For example, in the past year the "smaller" European cities I've been to include Edinburgh, Lisbon, Porto, Salzburg, and I loved them all.
My travel is about to get even more exciting as I hit a "bucket list" destination next. Stay tuned for more on that shortly!