I've transited Egypt many times, largely motivated by the great premium cabin fares available from Cairo. It's a great place to overnight, especially as I love staying at Le Meridien Cairo Airport, which is among my favorite airport hotels.
But even more than that, I've enjoyed being able to visit some of the sites near Cairo, including the Pyramids of Giza. Egypt is a beautiful country with great people, and it's a bit surreal to see how much tourism has suffered in Egypt post-revolution. You used to have to line up in the morning to even get a ticket to be able to enter the Pyramids of Giza park, while now you'll more or less be the only person there. It's surreal.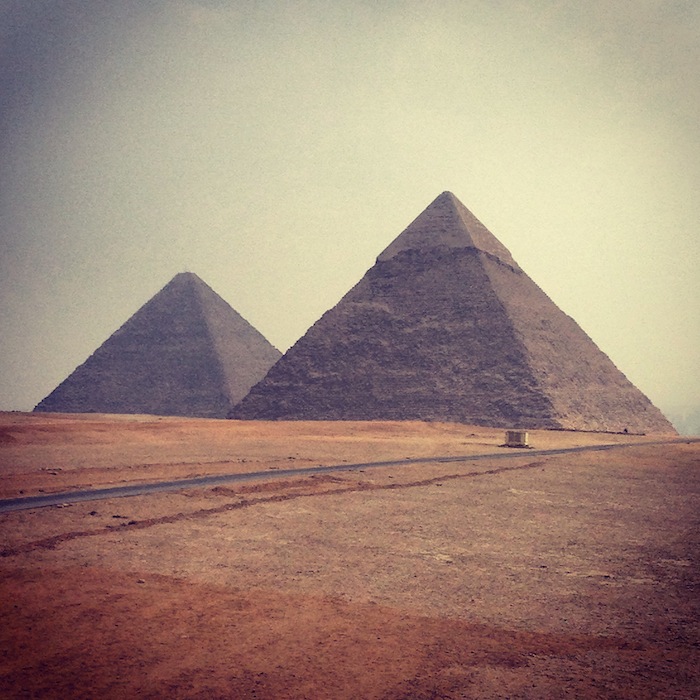 Egypt is trying to double their number of tourists by 2020, which is a lofty goal, given the state of their tourism industry.
I suspect that might be set back even further, as news has just broken that 12 people were mistakenly killed by security forces in Egypt, including tourists from Mexico. Via BBC:
The statement (in Arabic) from Egypt's interior ministry said the four vehicles the tourists were traveling in were "mistakenly dealt with" during a joint military police and armed forces operation.

It said the incident happened on Sunday in an area that "was off limits to foreign tourists", but it did not give an exact location.

Egyptian officials say the tourists were in a no-go zone – and had not liaised with the authorities.

But a local tour guide has denied that, saying the group was in an unrestricted area, on top of sand dunes, trying to get a bird's eye view.

Another local source – who claims to have spoken to a driver who survived the incident – told the BBC the tourists even had a police escort.

He said the safari was organized by a local hotel which co-ordinated with the security forces.
As much as I've enjoyed my visits to Egypt and have recommended others visit as well, seeing a story like this is sobering. There are risks no matter where in the world you travel to, and ultimately I'd still feel comfortable visiting Egypt. But it doesn't change the fact that this is a pretty bad screw up, and clearly there's still quite some instability in Egypt.
Do mistakes like this impact your willingness to travel to Egypt?