Here's a new route I'm excited about, assuming it launches.
Tibet Airlines has been on my radar for a while. The airline started flying in 2011, and is owned by Air China. Currently Tibet Airlines has a fleet of 29 aircraft, including 24 Airbus A319/A320 aircraft, as well as five Airbus A330 aircraft.
The airline took delivery of their first A330 in mid-2016, but despite that, hasn't actually launched longhaul operations. Currently the airline exclusively operates flights within Asia, both within China, as well as to select points outside of China.
For quite a while there have been rumors of Tibet Airlines launching longhaul flights, and that's now closer to becoming a reality.
Tibet Airlines has announced that they'll launch 2x weekly flights between Jinan and Helsinki as of April 8, 2019. On top of that, the airline will also launch flights between Jinan and Lhasa. The flights aren't yet on sale, and exact schedules haven't yet been published.
Now you may be saying to yourself "wait a second, Tibet Airlines isn't operating their longhaul route to/from Lhasa?" The problem with Lhasa is that the airport is at an altitude of almost 12,000 feet, making longhaul operations extremely difficult.
So while it's clear that Tibet Airlines can't fly direct between Lhasa and Helsinki, you'd still think that in general they're trying to transport people to and from Lhasa, and this route doesn't exactly look terribly efficient: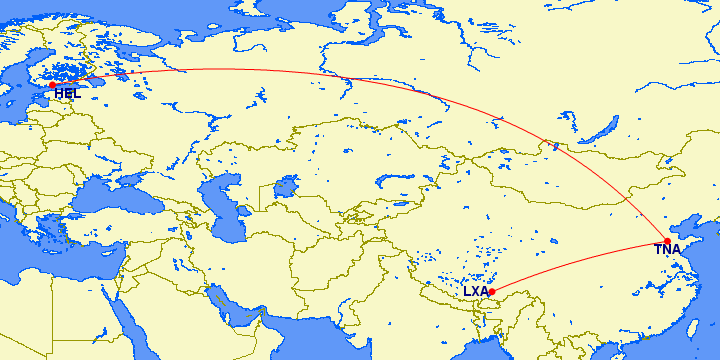 Just to do the math, the direct distance between Helsinki and Lhasa is 3,671 miles.
The distance from Helsinki to Jinan to Lhasa is 5,737 miles, so that's about 57% longer than the direct distance.
So yeah…
¯_(ツ)_/¯
If they instead routed through Chengdu, for example, that would reduce the distance by almost 1,000 miles, as the distance would then be 4,832 miles. I'm sure there are other routings that would be even more efficient.
So I'm not sure if this route is because they view there being a huge demand between Helsinki and Jinan, or what exactly, since Jinan isn't even an airport they fly to as of now.
This route would represent only the second longhaul flight from Jinan Airport, with the other route being Sichuan Airlines' nonstop flight from Jinan to Los Angeles, which I've reviewed.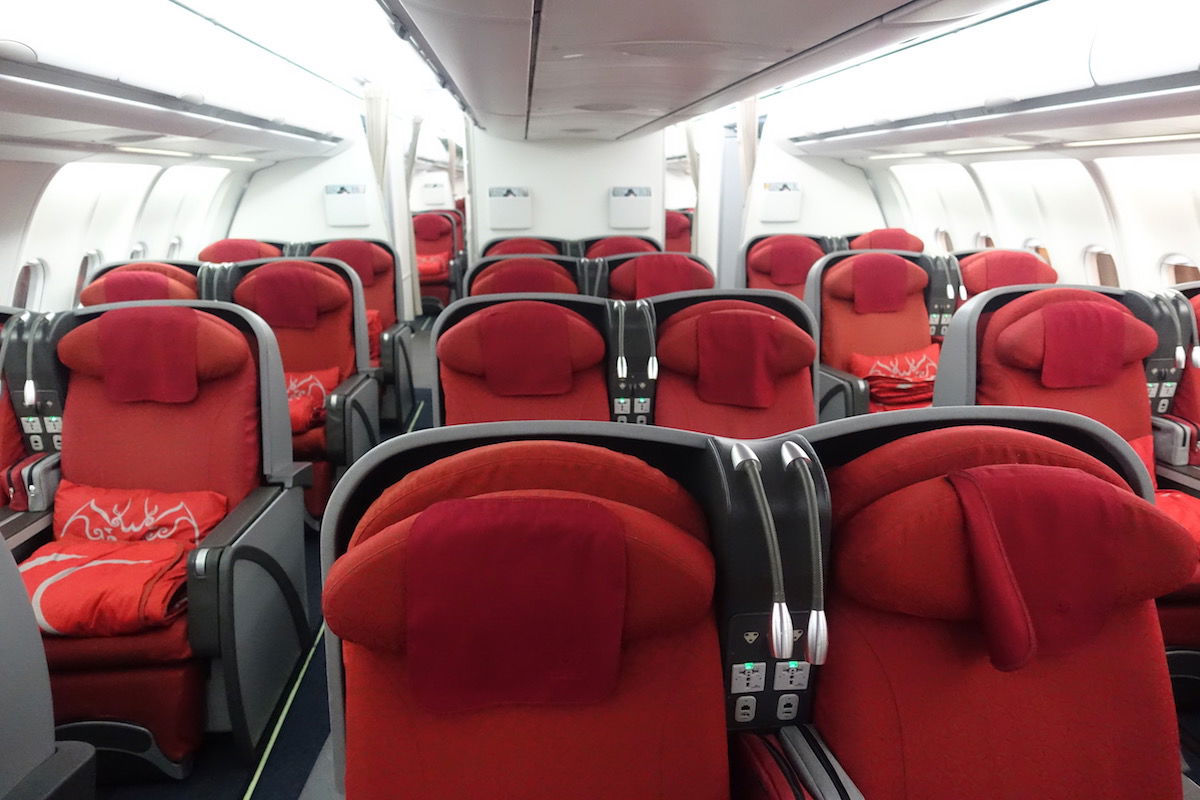 Sichuan Airlines' A330 business class
Assuming this Tibet Airlines flight becomes bookable I fully intend to take it. It looks like Tibet Airlines has 12 business class seats on their A330s, spread across two rows in a 2-2-2 configuration. They have standard forward facing seats, so it seems to be a fairly okay hard product. Here's the only picture I can find on their website of the seat.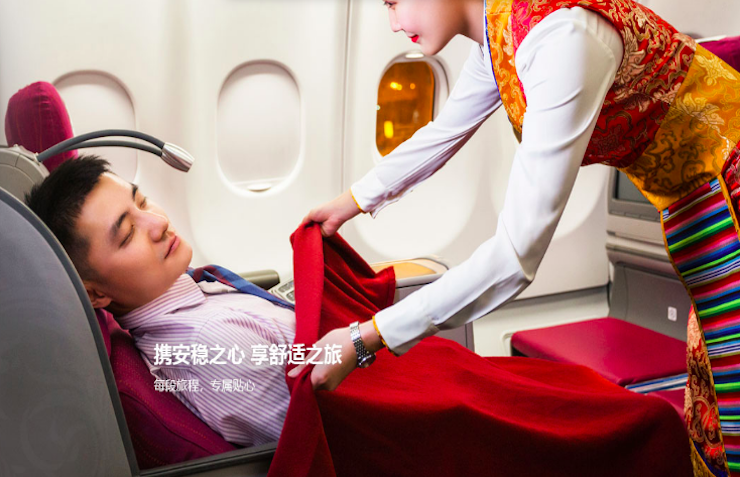 Tibet Airlines would be the first Chinese airline to fly to Helsinki. Note that Lucky Air was supposed to launch flights to Helsinki in January 2018 from both Chengdu and Kunming, but that still hasn't happened, which is why I'm not 100% convinced the Tibet Airlines route will work either.
What do you make of Tibet Airlines' new route between Jinan and Helsinki? Do you think it will happen?
(Tip of the hat to Chad)