In the past week I've written posts trying to focus on what I think the major airlines are doing well. First I wrote a post about 11 things that American does well, and I followed that up with a post about 12 things that United does well.
It's no secret that I think Delta offers the best overall experience of the "big three" US carriers in a meaningful way. So perhaps it's not even necessary that I talk about what they do well, because I comment on it frequently. Even though I love loyalty programs, I'd say they do well in spite of their SkyMiles program.
Still, just to round out my take on the "big three" carriers, in this post I wanted to talk about the things that I perceive Delta to do better than the competition.
In no particular order:
The people
The reality is that in this post I'm just listing a bunch of things I appreciate about Delta, and I'm not weighing the relative value of each. If I were to do that, this point would be by far the most significant.
The employees at Delta are simply better than those at American and United. Period. Sure, there are of course some good employees at other airlines and some bad apples at Delta, but Delta employees are consistently the most professional and grateful for their customers. Delta employees view customers as the reason they have a paycheck, rather than as an inconvenience.
I'm not going to get too deep into that here, so see my previous post for more on that. Thank you Delta employees for taking such good care of customers, from SkyClub agents to flight attendants to pilots to gate agents to rampers (for delivering our bags within 20 minutes).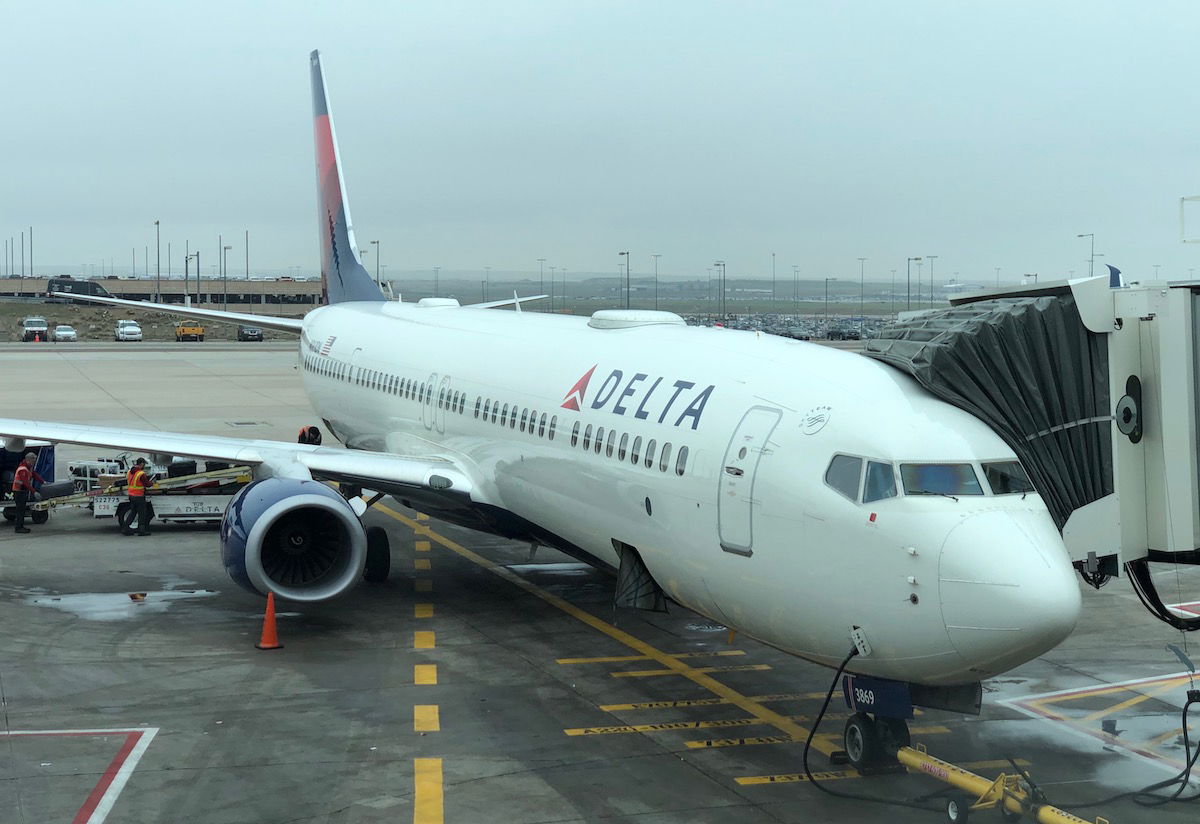 Delta 737
Delta SkyClubs
When it comes to airport lounges, all three US carriers have their own advantages. I commented on how United Polaris Lounges are the all around best international lounges offered by a US airline, while American Flagship Lounges are the best when you combine the access requirements with quality.
Delta unfortunately doesn't have special lounges for international passengers, which is a disadvantage. However, their SkyClubs are significantly better than American Admirals Clubs and United Clubs.
They consistently have a much better food selection and friendlier service, so when I'm flying domestically I sure do appreciate SkyClubs.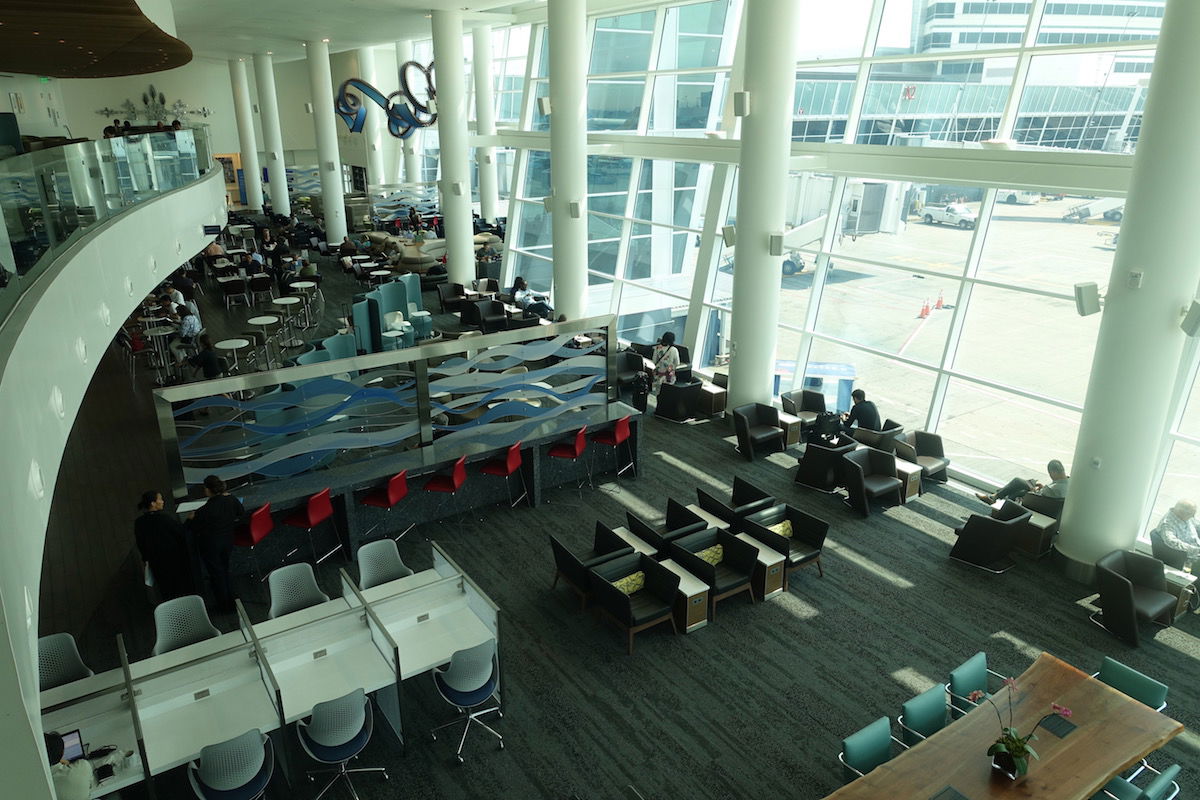 Delta SkyClub SeaTac Airport
Operational reliability
Delta leads both American and United when it comes to operational reliability using most metrics. That matters.
In those situations where things do go wrong, Delta makes it easy to rebook through their website and app.
High-speed Wi-Fi
Delta has high-speed Wi-Fi on virtually all of their mainline aircraft, as they offer Gogo 2Ku. I'd say this more or less puts them on par with American in this regard, and way ahead of United, which doesn't seem to realize it's not 2012.
Entertainment on domestic flights
While American and (to a lesser extent) United don't see the value in offering TVs on narrow-body planes, this is an area where Delta continues to invest, as they offer TVs at every seat on all newly delivered mainline aircraft.
To me, Delta has the right approach when it comes to their onboard experience.
The airline largely has older aircraft, but maintains them really well. American is doing the opposite — they're spending billions of dollars on new planes, but they're planes that passengers want to avoid.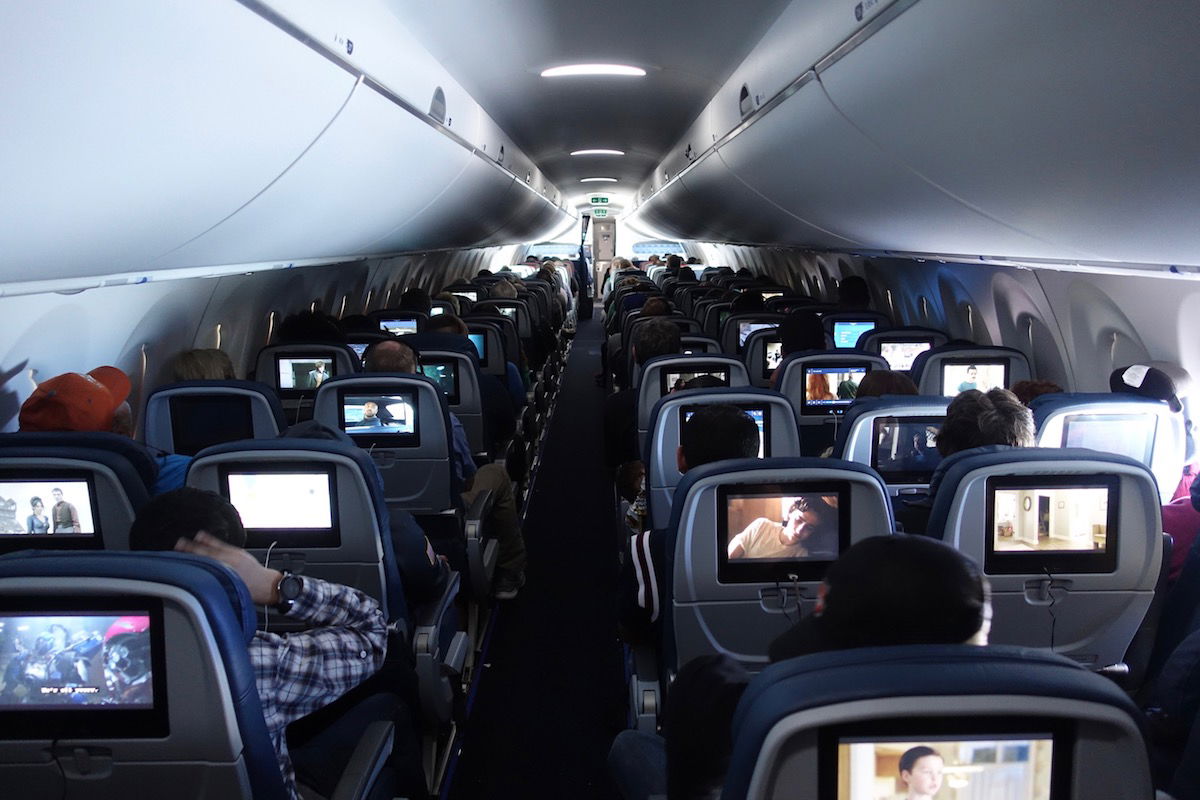 A brand new Delta A220, with TVs at every seat
Earning elite status through credit card spend
I don't have many nice things to say about Delta SkyMiles, though I do have to give them credit for being the only one of the major airlines that will let you earn all status tiers exclusively through credit card spend.
In addition to being able to get a Medallion Qualifying Dollar (MQD) waiver if you spend enough, you can also earn enough Medallion Qualifying Miles (MQMs) to earn any status level, including Diamond Medallion.
I appreciate the flexibility this provides. You can earn status exclusively through flying, exclusively through credit card spend, or through a combination of both.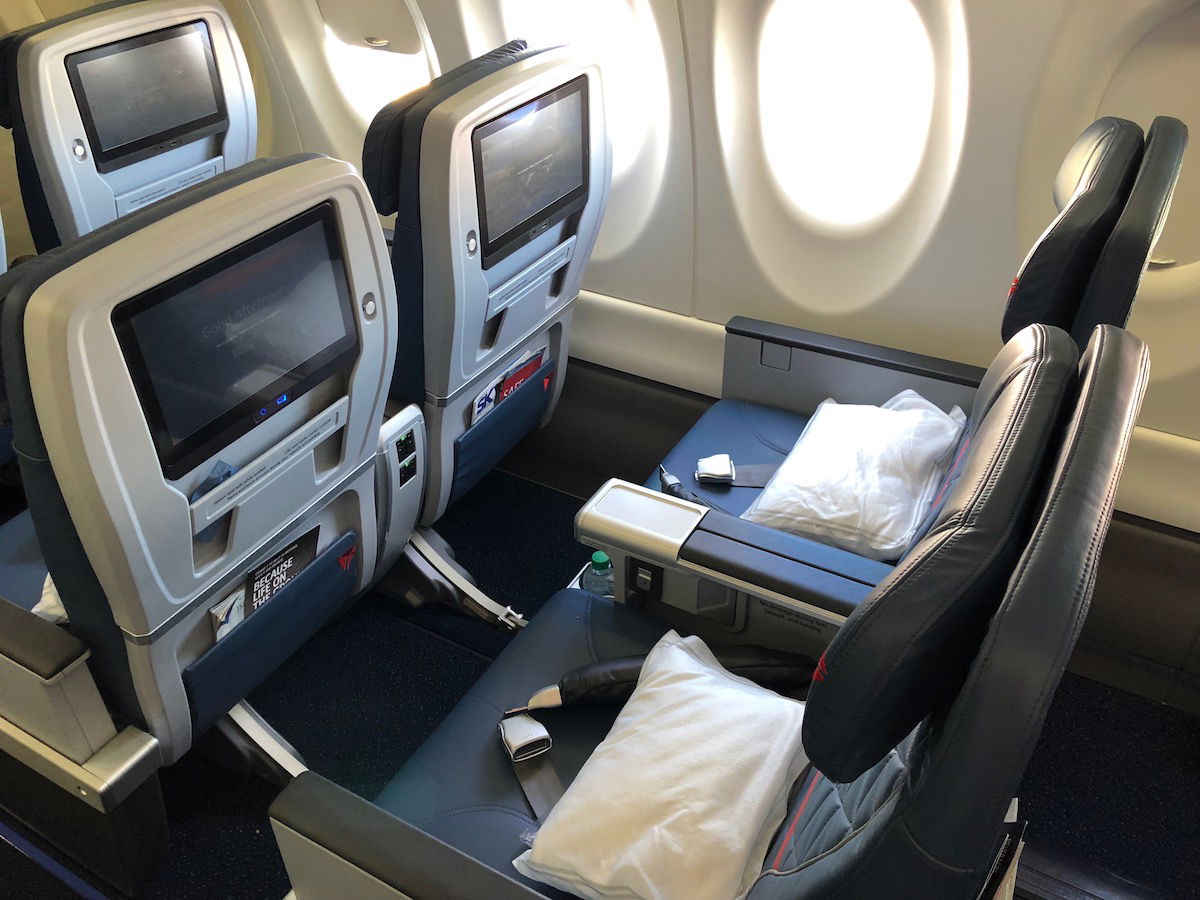 Score first class upgrades with elite status
Rollover miles
Delta offers rollover miles, where if you overqualify for status in a calendar year, those extra MQMs in excess of the status you earned roll over to the following year. To me, this is a customer-friendly benefit that gives members a real incentive to continue flying an airline after they've qualified.
This is an area where I think many airlines are missing out, as they don't provide an incentive to keep flying with them.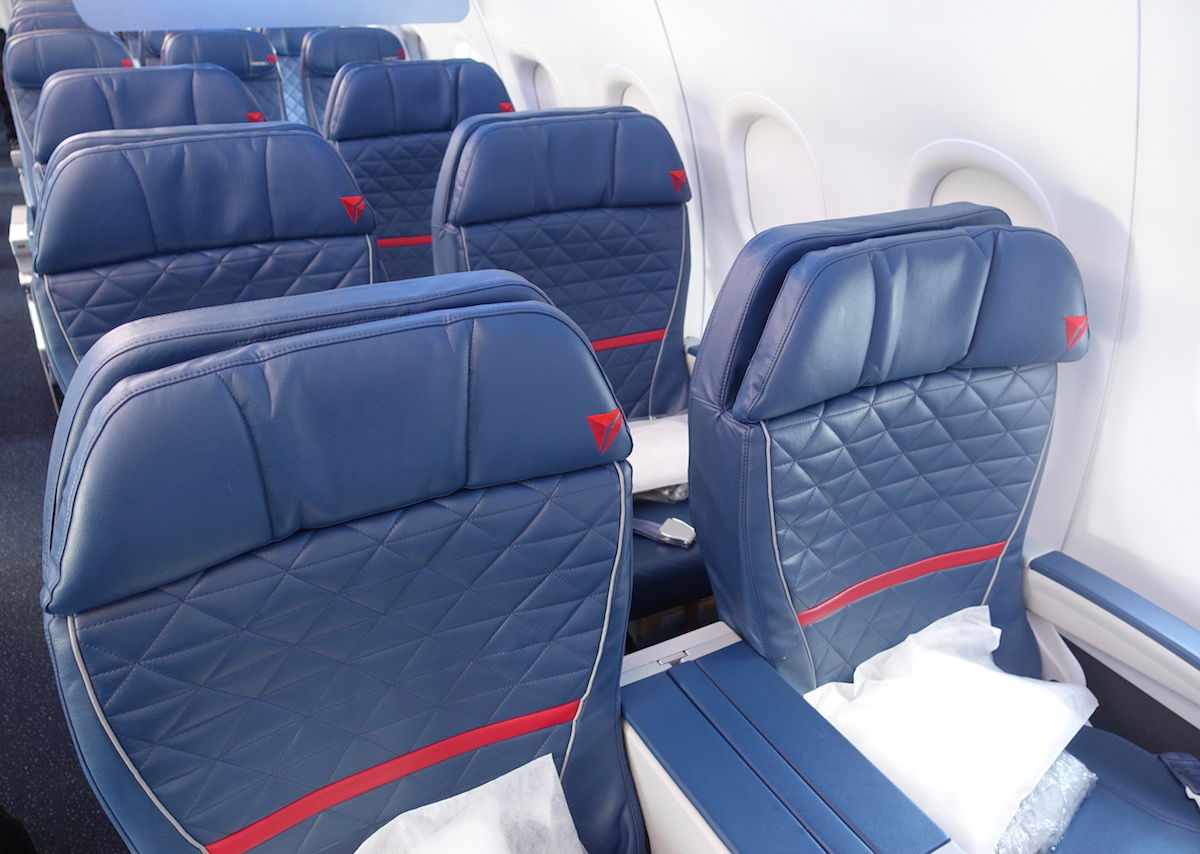 Maintain elite status longer with rollover miles
A sense of confidence & purpose
One of my major issues with both American and United is that they seem to have an identity crisis. Not only does this directly have a negative impact on their bottom line (in my opinion), but it also leaves their employees in a situation where they're not motivated and aligned with the mission of the airline.
For example, with American, you have Flagship First Dining on one end of the spectrum, and the least comfortable domestic aircraft on the other end of the spectrum.
At United you have the most premium-heavy 767s you'll find at any airline on one end of the spectrum, and the most punitive basic economy restrictions on the other end of the spectrum.
This is an area where Delta does much better, in my opinion, and that's why I think their employees are also so well aligned with the goals of the company. Delta doesn't try to be all things to all people.
To me, they're remarkably consistent in delivering on their experience, whether you're a non-elite in economy or a Diamond Medallion in first class.
Also, while I rarely like Delta's "innovations," I do have to give them credit for at least leading the way on things. Contrast that to American and United, which just copy most moves from Delta.
Pricing tickets well
Delta is more profitable than American and United, and they also have higher revenue per available seat mile. This can partly be attributed to the markets they serve, and also partly to them just pricing tickets better than the competition.
This ultimately isn't good for upgrades, but Delta sells a higher percentage of first-class seats than American and United, and that's because they often more reasonably price their first-class seats.
So when I am looking at fares on Delta, I regularly find myself in situations where first-class is available for a justifiable premium. For example, take the below flight from New York to Tampa, where fares range from $113 for basic economy to $267 for first class.
Well, I'd at least buy my way up to main cabin, so then I'd be paying $128. Personally, I'd pay an extra $139 to be in a first-class seat for nearly four hours (3hr11min block time, plus boarding starts 40 minutes before departure).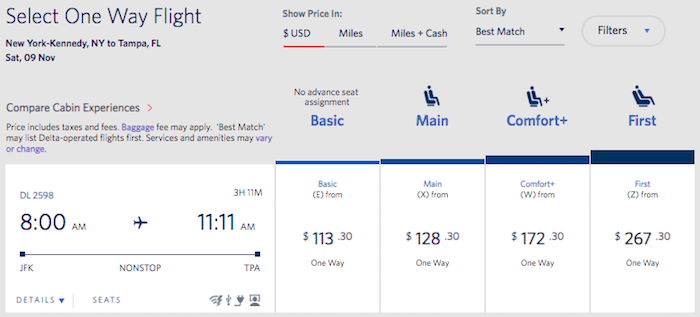 Bottom line
The above are what I consider to be the major strengths of Delta, though really the biggest thing it comes down to is the people. Delta employees know how to take care of their customers and make them feel appreciated, rather than like an inconvenience. That's really what sets Delta apart, plain and simple.
I'd say Delta also offers the all around best domestic flying experience of the "big three" US carriers.
Meanwhile I think they offer the worst frequent flyer program of the "big three," and I also think they offer the least impressive international business class product as of now (they don't have international premium lounges, they use 767s with not-great seats, and only a limited number of planes have the new Delta One Suites).
I'm curious to hear what you guys think — what do you think Delta Air Lines does well?