Yesterday I wrote about my ridiculous experience in Qatar Airways' gorgeous Al Safwa First Class Lounge. While the lounge is physically stunning, I don't think I've ever been to a lounge with such customer unfriendly rules. I won't recap all of that here, so check out yesterday's post if you haven't read it already.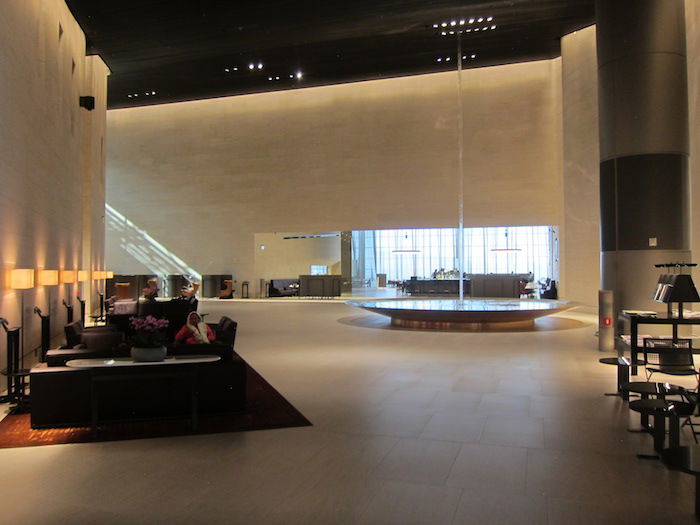 I'd also recommend reading the comments section of that post, because there are some ridiculous stories there. Like this one from Sean :
Have you ever tried taking a slice of cake from the buffet near kids play area to eat in the general seating area? The first time I tried that they actually had a security guard come chase me down and he acted like I had stolen the crown jewels. Evidently, passengers are not allowed to carry food between areas themselves – you have to call for a staff member to assist you.

They also don't allow you to combine food from the snack area with food from the dining area. So if you wanted a sandwich paired with the appetiser from the a-la-carte menu, you have to move between dining rooms for each course.
Oy!
Anyway, are you ready for the cringe-worthy conclusion to this Qatar Airways saga?
At 4AM I was denied a nap room for the second time. My flight was at 7:15AM, with boarding at 6:30AM.
So at 5AM I went to the main desk of the lounge and asked about a shower. "Yes, just go to the quiet area for a shower."
"They have showers there?"
"Yes sir."
So I go to the same quiet area I was in earlier, and am greeted by the same guy as earlier ("greeted" might not be the right word, because he didn't seem to be very happy to see me again).
"Is it possible to get a shower, please?"
"There is a shower over in the family area."
He points me to it, and I go over there. There is indeed a single shower, but it's occupied, so I go back to the quiet area.
"The shower is occupied, unfortunately."
"Okay, one moment. Can I have your boarding pass please?"
After typing for a moment, he escorts me into one of the bedrooms with two beds to shower. The same bedroom I had been denied earlier for a nap…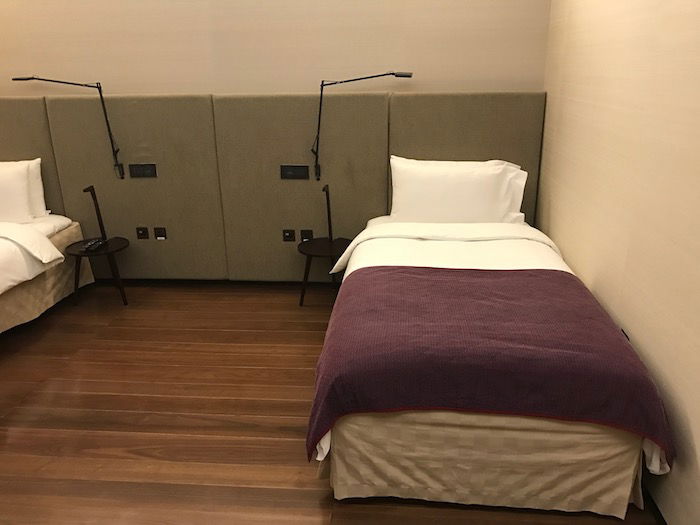 So it's fine to get a nap room if you just want to shower, but not if you actually want to sleep. Hmmm, I wonder what the time limit on a "shower" is.
I think he was missing the irony of the situation…
I controlled myself, and as he walked me into the bedroom my reaction was something like this: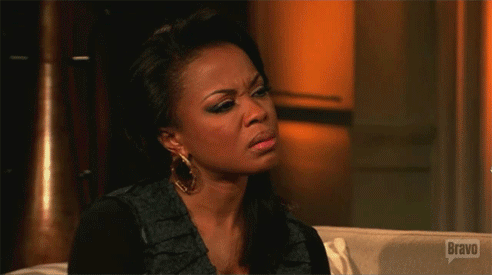 When really I wanted to be like: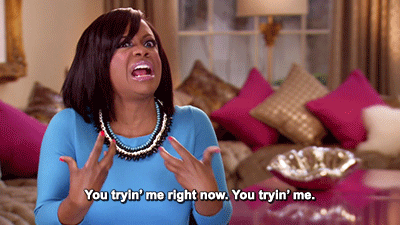 No matter how much Qatar Airways invests in their hard product, food, drinks, etc., the service is consistently second rate, in my experience. That trend continued onboard…