In the past few years, we've seen low-cost carriers expanding across the Atlantic at record speeds. At the start of this decade a one-way ticket from Europe to the US for $69 would seem impossible, but Norwegian proved us wrong earlier this year. Because of this increased competition, legacy airlines have been forced to change their business models and compete. Premium carriers such as Emirates and Lufthansa are now charging for things that used to be free such as seat selection. It's not unusual to see economy fares for less than $400 between California and Europe nowadays. I personally wouldn't pay more than $450 for those tickets anymore!
The one area where traditional airlines lag behind, though, is one-way ticket pricing. Lufthansa often charges four to six times the price of a roundtrip ticket for a one-way. It just doesn't make sense.
Well, it looks like some of these airlines are starting to catch on. TAP now offers "Discount" transatlantic fares that are hand-luggage only. While I knew they offered reasonable prices for one-way tickets, I usually see them for around $500. Until today, that is…
I was searching flights from Boston and Lisbon and came across the following:

You can currently fly one-way from most of TAP's US gateways to Europe starting at just ~$150. The most insane part is that this fare applies to most of their European destinations, including Paris, London, Rome, Barcelona and more. While these are all hand-luggage only fares, the premium for their "Basic" fare isn't big.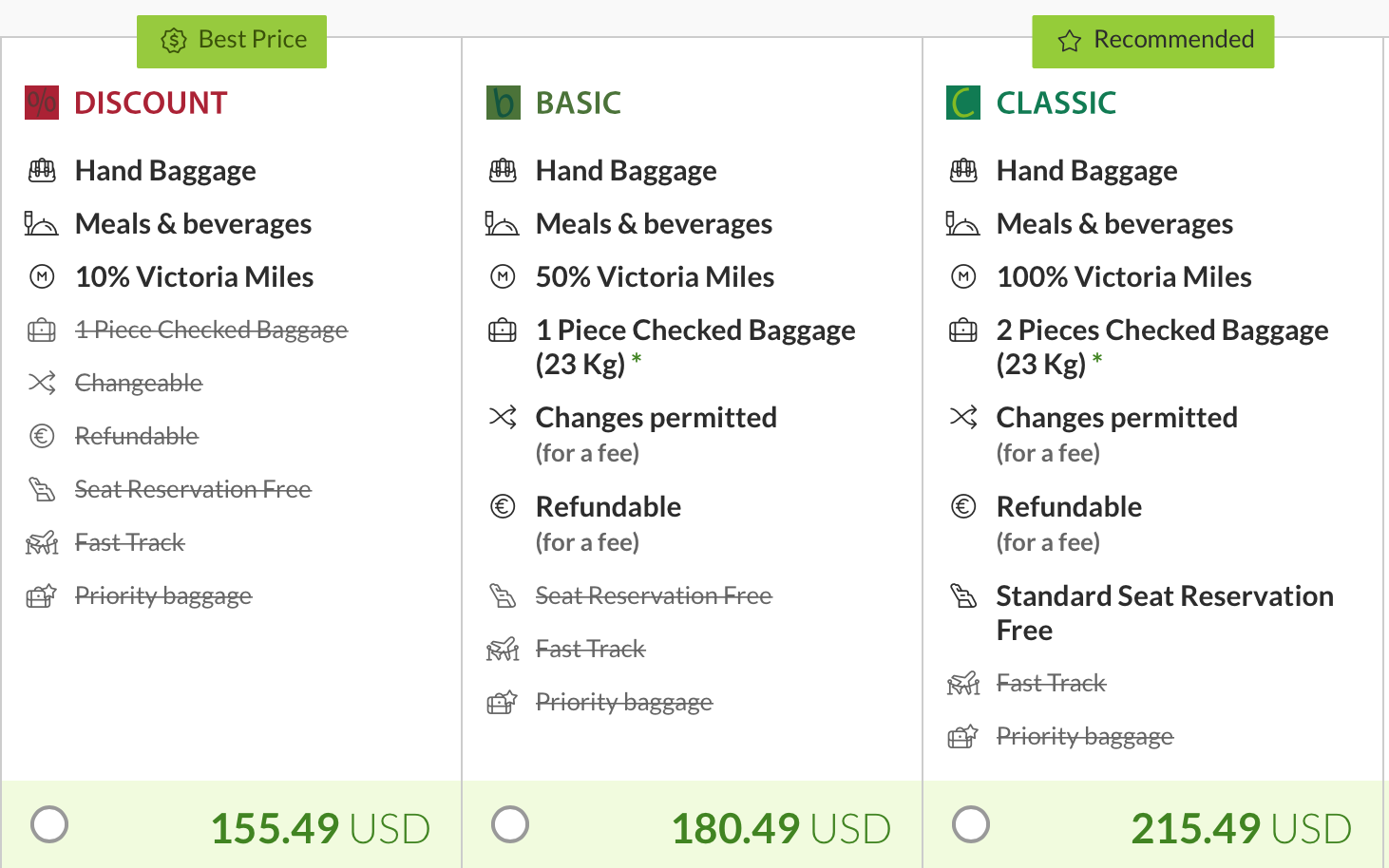 I'm frankly blown away by these fares. They're available throughout the calendar starting in September. If you've been planning a trip to Europe and want to book an award one-way home, transit in Cairo, etc., these are the tickets to book! On the earnings side, most of these are in "O" class. The most you'll earn is 25% with Miles & More, but that's excusable given the price. 😉 I don't have experience with TAP's A330 economy class, so please share your thoughts in the comments if you do.
Will you be taking advantage of these incredible fares? Have you flown TAP economy before?