This morning I wrote about how Japan Airlines is cutting complimentary massages in their Tokyo Haneda and Tokyo Narita lounges, effective immediately. While it was a nice perk, ultimately they just offered short 10 minute treatments, so it wasn't as involved as the spa treatments offered in some other airport lounges.
With that in mind, I thought it would be fun to make a list of what I consider to be the top complimentary spa treatments offered in airline lounges. I'm only going to be giving each airline one spot, so airlines that offer treatments in multiple locations or for multiple classes of service will only be mentioned once.
While we can argue over the order in which other airport lounge spas should be ranked, I think we can all agree that the Thai Airways Lounge Bangkok deserves to be in first place. First class passengers receive a complimentary hour-long full body massage in a gorgeous spa suite. You can even take a nice bubble bath after the treatment if you'd like. It's a true spa experience within the hustle & bustle of Suvarnabhumi Airport.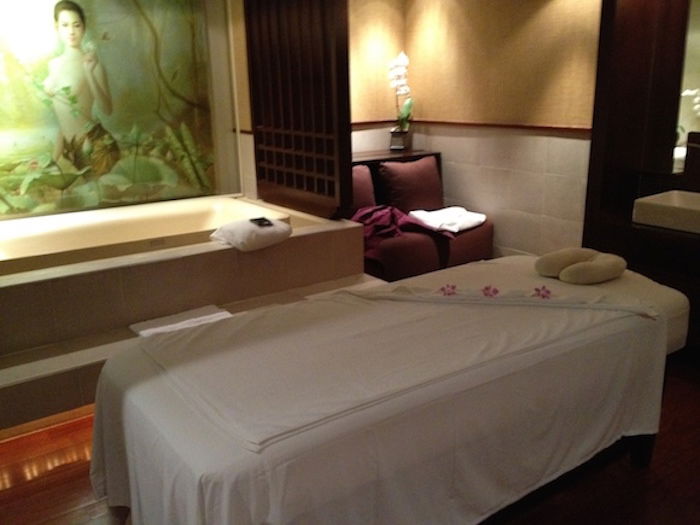 Air France offers their first class passengers in Paris a complimentary 30 minute treatment in their spa. You can choose between a variety of facials or massages, depending on what you're in the mood for. There are also options to pay for longer treatments, though pricing is as high as you'd expect it to be in an international first class lounge in Paris.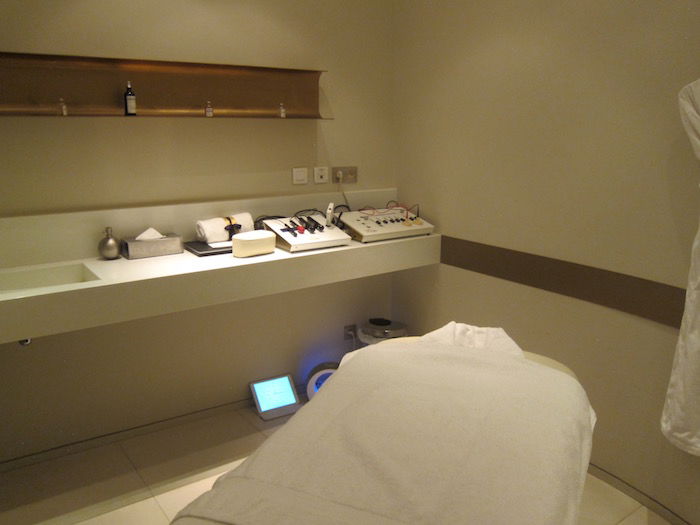 Qantas offers guests in their first class lounges in both Sydney and Melbourne complimentary spa treatments. These can be arranged in advance for Qantas first class passengers, or on a space available basis day of for all other guests (including oneworld Emerald members and other oneworld first class passengers). Guests can choose between a 20 minute massage or facial, and the rooms in which they conduct the treatments are gorgeous.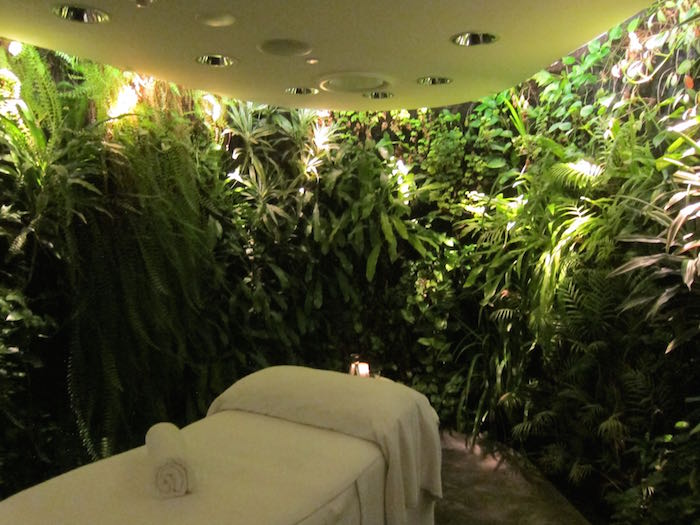 I appreciate the variety of spa treatments that Virgin Atlantic offers at their Clubhouse in London, including a haircut, conditioning treatment, massage, facial, manicure, etc. There are tons of options. I also appreciate that they also have a spa in their arrivals lounge. Since the New York Virgin Atlantic Clubhouse also has a spa, this means you could get a treatment before departure in New York, and also upon arrival in London.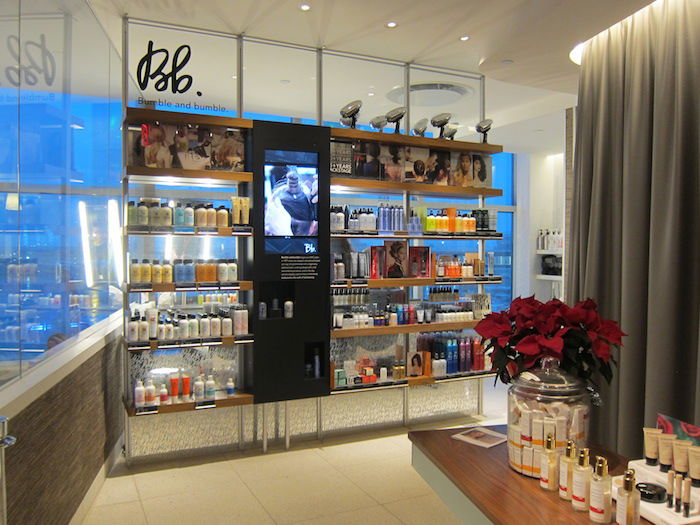 First class passengers are entitled to a complimentary treatment in either the Six Senses Spa or Style & Shave Salon. In the Six Senses Spa you have the choice of a back massage, hand massage, etc. Then in the Style & Shave Salon you can choose between a wet shave, a manicure, a blowdry, etc. Etihad also has an arrivals lounge in Abu Dhabi, so if you're arriving in Abu Dhabi in first class you can get a complimentary Style & Shave treatment there.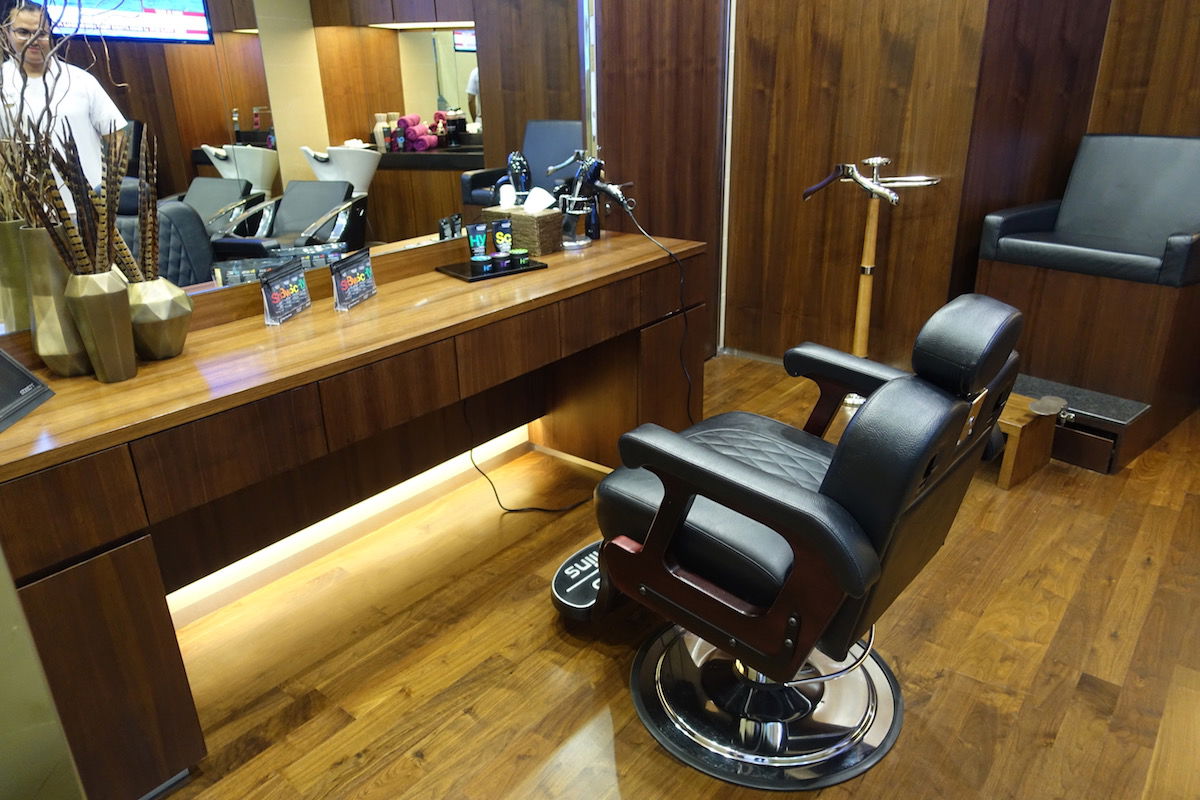 Emirates offers first class passengers in Dubai a complimentary back massage, foot massage, or manicure. The spa is actually located just outside the first class lounge, and sometimes I've found it's tough to get an appointment without a lot of advance notice.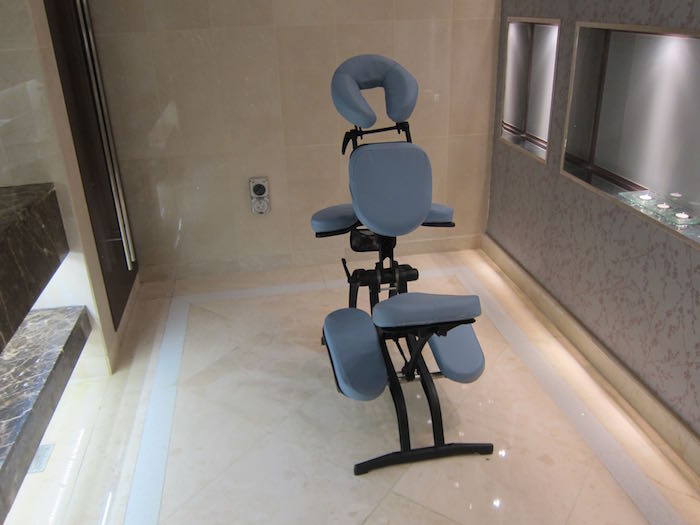 The Amex Centurion Lounges in Dallas and Miami offer complimentary 15 minute massages or manicures to guests. Given that anyone with an Amex Platinum Card can access this lounge, I consider that to be a great option. As you'll notice, a vast majority of the above lounges are for international first class passengers, so this is a generous perk.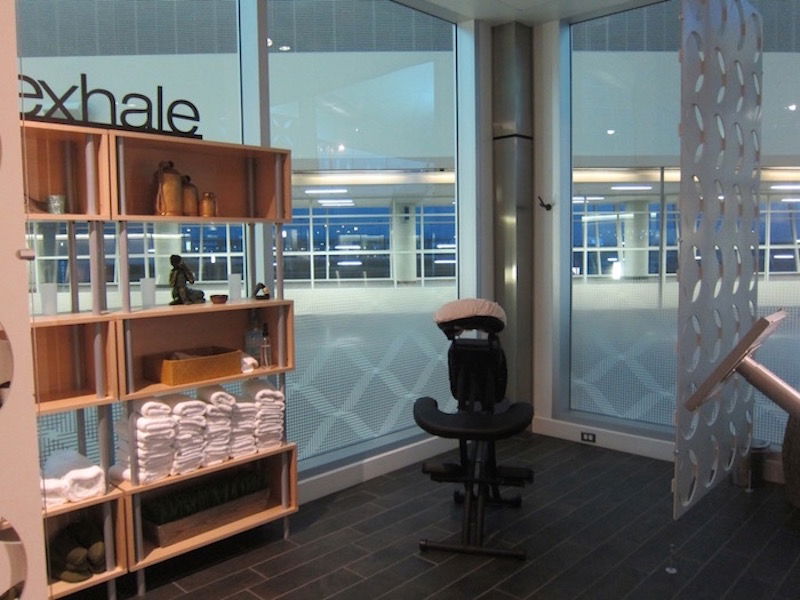 Cathay Pacific's Pier First Class Lounge in Hong Kong is gorgeous. There are many things that makes this lounge great, and one of them is the complimentary 10 minute foot massage or back rub that you receive. This is the shortest of the treatments of any lounge on the list, though I still find it to be very enjoyable, given the setting.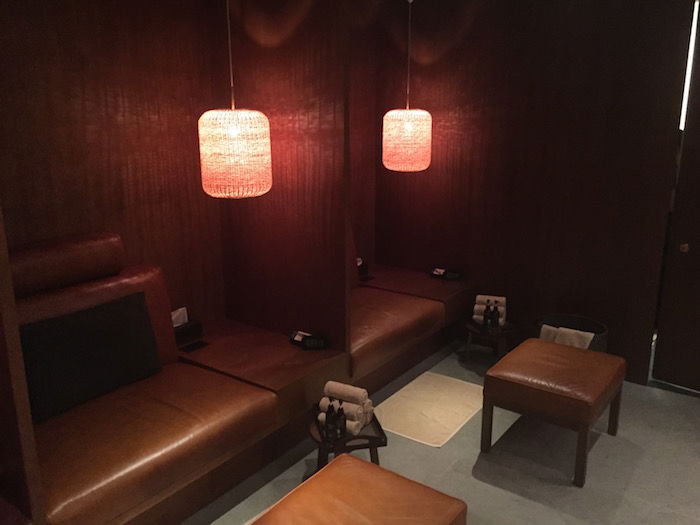 This is one of only two non-airline lounges on the list. The GVK Lounge Mumbai is probably the best contract lounge in the world, meaning that it's operated by the airport and available to premium cabin passengers on many airlines. Business class passengers with lounge access get a complimentary 15 minute foot massage, while first class passengers get a complimentary 30 minute foot massage. However, the setting isn't especially serene, as you're very close to the other people getting treatments.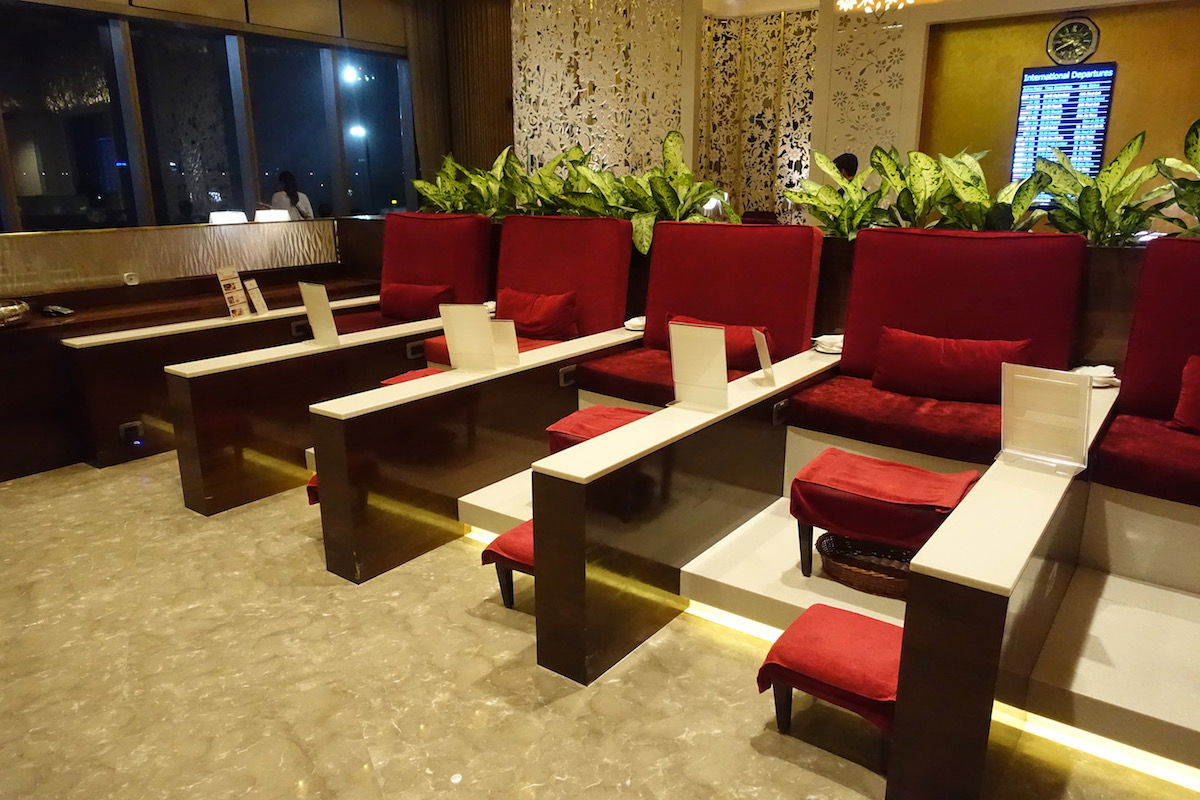 (Dis?)Honorable Mentions
There are three lounges that I feel I should still acknowledge for their spa treatments, for better or worse.
The first is the gorgeous Qatar Airways Al Safwa Lounge, which has a beautiful spa, though you have to pay for all the treatments. Hell, you even have to pay just to soak in their hot tub, and it's crazy overpriced.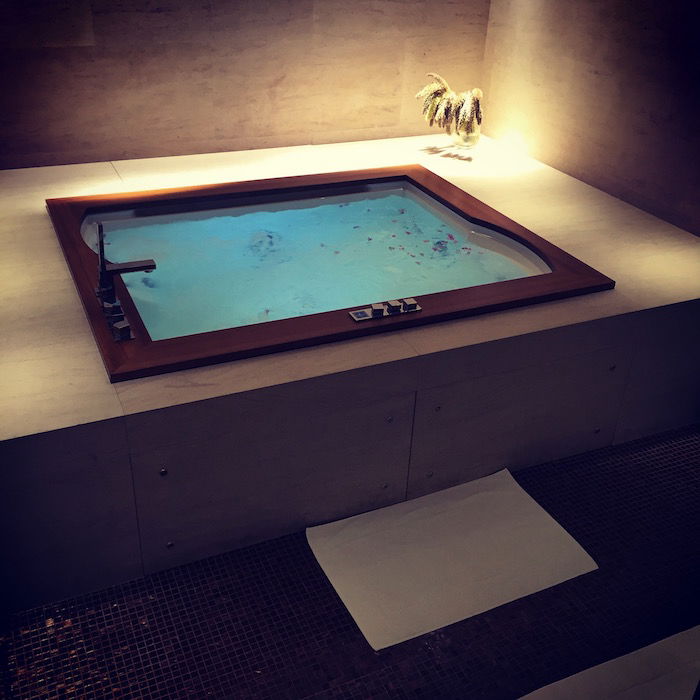 Next is the Lufthansa First Class Lounge Frankfurt Terminal B, which has a spa, but only offers paid treatments.
Last is the British Airways Lounge Heathrow, which offers complimentary 15 minute spa treatments that I barely find to be worthwhile. They make you fill out a long form before the treatment and a feedback form after the treatment. Furthermore, getting an appointment is a pain. If you're in first class you can book it in advance, but calling for a 15 minute treatment during certain hours is more trouble than it's worth, in my opinion. You can also get one on a space available basis day of, but I haven't had too much luck with that.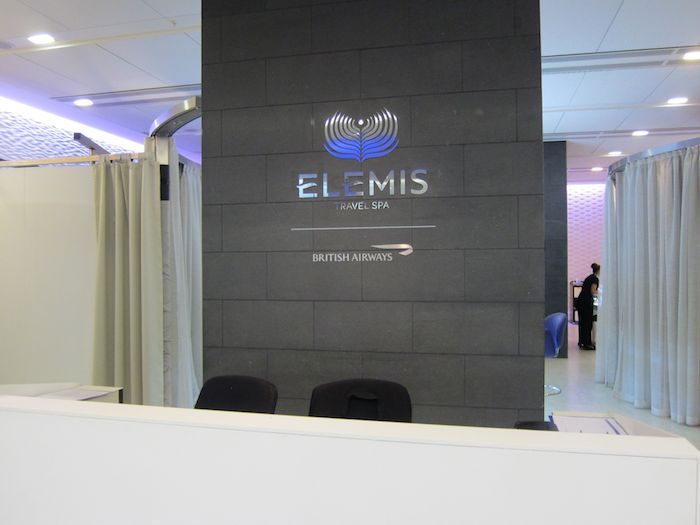 Bottom line
Airlines are really upping their game when it comes to the premium cabin experience, and I think the growing number of spa treatments offered to premium passengers is a sign of that.
What's your favorite airport lounge spa treatment you've had?