Well, as someone who has long been loyal to Hyatt Gold Passport and Starwood Preferred Guest, I sure am feeling uncertain about the future. As I wrote about earlier, we're seeing huge changes to Hyatt's loyalty program next year, and on top of that we'll likely see Starwood Preferred Guest and Marriott Rewards merge in 2018. Suffice to say the hotel loyalty landscape is radically changing.
The last post I wrote about Hyatt's new loyalty program was mostly about sharing the basics, so I figured in this post I'd follow-up with my thoughts on the new program. In no particular order, here's what comes to mind when I see the program, including the great, the good, the bad, and the ugly.
The good: Not as bad as I expected
When I first heard there were Hyatt Gold Passport changes, I expected the worse. The reality is that hotel occupancy is high, so hotels don't need to offer rewards to get heads into beds as they did during the recession.
Was Hyatt going to cut Diamond suite upgrades? Raise award rates? Increase the status requirements without additional benefits?
So I let out a sigh of relief when I actually saw the changes. They weren't as bad as I was expecting, and for many members are actually extremely positive.
The ugly: World of Hyatt logo
Let's start with the really ugly. This is the logo for Hyatt's new loyalty program: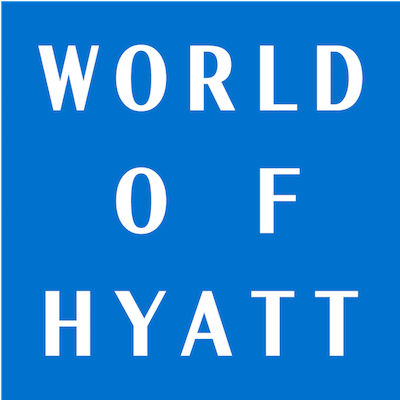 Seriously, this is the best they could come up with? This has to be the worst logo I've seen for a project this major in a long time. When I first saw it I assumed it was a mistake.
Does anyone not think it looks like it was made in Paint in 30 seconds? I must be missing something…
The bad: World of Hyatt branding
Discoverist, Explorist, and Globalist. Hotels always seem to be trying to cater to millennials, and this is no exception. The only problem is that, as usual, I don't think this actually resonates with millennials. To me the names feel like a bunch of middle aged executives sat in a board room brainstorming based on their stereotypes of what they think millennials are like, rather than actually consulting them.
As Santastico said in the comments section of the last post:
The names chosen for the elite levels are the most ridiculous I ever seen. You can become a Globalist by staying 60 nights at the Hyatt Place in Omaha, NE. Well, I guess you cannot be more "global" than that, right? Was this a contest among summer interns to come up with stupid names?
So I'd love to hear what you guys think about the branding, but it doesn't resonate with me.
Not that I think the precious metal levels we've been used to for so long are logical, but at least they were familiar.
The great: 55+ night members get an upgrade
Those staying 60+ nights per year (55+ nights per year if requalifying) are getting a nice upgrade in terms of status benefits. Globalist members are receiving the following upgrades in terms of perks:
Unlimited suite upgrades on all stays, subject to availability at check-in
Confirmed suite upgrade awards can now also be used on award stays
Every year Globalist members get a free night at a Category 1-4 property, plus a free night at a Category 1-7 property (if you max those out, they're potentially worth up to 45,000 points)
Incremental benefits beyond 60 nights (for example, Diamond members earning 100 elite qualifying nights could choose to earn 40,000 bonus points or four additional confirmed suite upgrades)
There are three downgrades to status:
Diamond members will no longer receive a 1,000 point or food & beverage welcome amenity
Previously breakfast was valid for up to four registered guests, while now it's valid for up to two adults and two kids; of course that's only significant if you frequently book a single room with 3+ registered adult guests
Diamond members no longer get 2,500 bonus points when the club lounge is closed, though they continue to get free restaurant breakfast; that benefit has always been laughably generous, so I don't blame Hyatt for cutting it
I'm most disappointed by the 1,000 point Diamond welcome amenity being eliminated, but I guess it further emphasizes that Hyatt is a lot more focused on how many nights you stay rather than how many stays you make.
But all things considered, I think almost everyone will agree that these changes are a net positive for 55+ night members.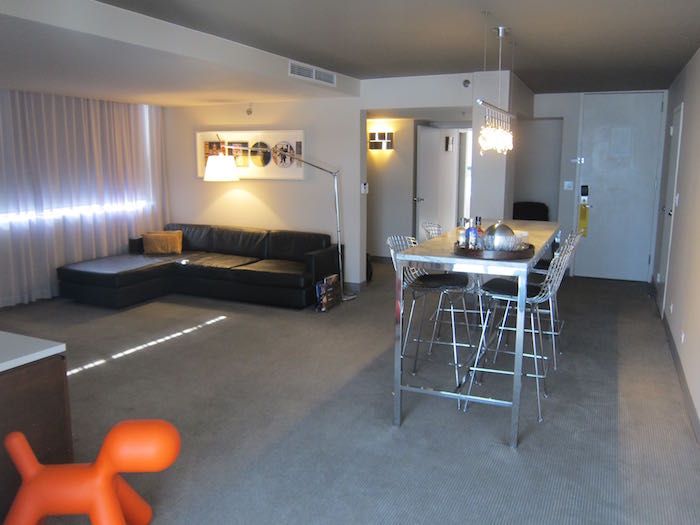 Hyatt Globalist members can expect more suite upgrades
The good: free night certificates galore!
Explorist members get a free Category 1-4 free night every year upon qualifying for status. Globalist members earn that, plus a Category 1-7 free night every year upon qualifying for status.
Globalist members on March 1, 2017, will all get a free night at any Category 1-7 property just for being part of the program.
All members will earn a Category 1-4 free night after staying at five different brands, and another certificate after staying at another five different brands (meaning brands six through ten).
That's potentially a lot of free nights. Just keep in mind that they expire after 120 days.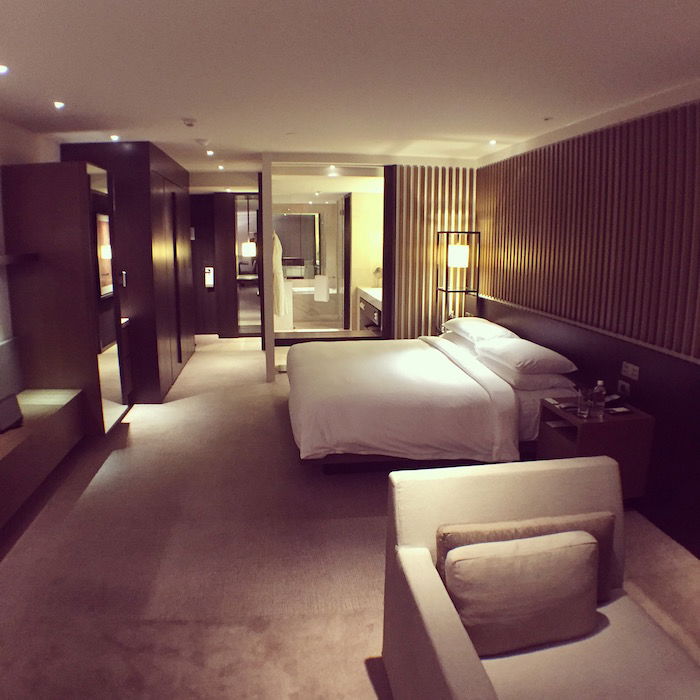 Hyatt Globalist members will be earning quite a few free nights
The bad: free nights still don't count towards status
C'mon, Hyatt. Hilton, IHG, and Marriott all give elite nights towards status when you're staying on an award. Hyatt is still only counting cash stays as well as Points + Cash stays towards status. Especially given Hyatt's small global footprint, that's something they should change.
The bad: no more credit card elite nights
I didn't pick this up the first time around, but it seems that starting next year putting $40,000 of spend on Hyatt's credit card will no longer get you 10 elite qualifying nights towards status. I find this to be a puzzling move. I understand Hyatt wants to raise the bar on qualifying for status a bit, but eliminating stays as a means of qualifying while also eliminating credit card qualifying nights seems harsh.
That's especially true since many people who may have otherwise qualified on stays would have used this as a boost.
The ugly: Diamond members qualifying on stays
Understandably a lot of people aren't happy about these changes. Specifically, those Diamond members qualifying for status on stays rather than nights. Stays will no longer be used as a method of status qualification. I suspect a majority of top tier elite members also qualify on nights, though I'm guessing in our community a disproportionate number of members qualify based on stays (after all, it's all about maximizing value).
For those members, these changes suck. There's no two ways about it. Hyatt has a small global footprint, and that's more apparent than ever before now that Marriott and Starwood are merging. Earning status with Hyatt is hard, especially for those living outside the US, where there are even fewer Hyatt properties.
Being loyal to Hyatt takes effort. Being loyal to Hilton or Marriott doesn't. In a way you're being double penalized — not only are they raising qualification criteria, but they're not letting you get an elite boost through their co-branded credit card, and still not providing elite nights on award stays.
Clearly Hyatt Gold Passport (soon "World of Hyatt") has crunched the numbers, and has decided that they don't mind losing those customers, unfortunately.
Bottom line
Ultimately the Hyatt Gold Passport changes sort of reflect the general trend in the loyalty program industry, where programs are valuing revenue over "loyalty."
At the same time, unlike with the airlines, Hyatt is actually improving elite benefits for their most loyal customers. This change is good news for 55+ night per year members with some significant new benefits, as I'd argue that Hyatt's program now definitely has the richest top tier elite benefits, assuming you can qualify.
However, I'm very disappointed that Hyatt eliminated the 1,000 point welcome amenity, which can cost members tens of thousands of points per year. Furthermore, I don't like that they are no longer letting members earn elite qualifying nights through credit card spend. While it doesn't personally impact me, that adds insult to injury to those who qualified for stays and might have tried to use this as a way to boost their earnings under the new program. If they're going to raise elite requirements, it also seems reasonable to finally offer elite nights on free night stays as well.
It goes without saying that this is bad news for those qualifying on stays. It's a shame because there are plenty of people who make 25 stays per year who are fiercely loyal to Hyatt. Hyatt will lose a lot of loyal members because of this. But I also see where they're coming from, and at least commend them for the richer rewards for those qualifying.
Where do you stand on these Hyatt loyalty program changes? Let me know in the comments section, and/or vote in the below poll.
[poll id="88″]