For years the "big three" global alliances were all the rage, though over the past few years we've seen very few airlines join these alliances.
That's due to a combination of factors, including high membership fees (which prevent smaller airlines from joining), as well as some airlines in the alliances having veto power, and trying to protect their own interests.
As a result, we've seen the alliances try to get creative by finding a pathway for smaller airlines to join the alliance… sort of. We've seen this in the form of Star Alliance's "Connecting Partner" concept, as well as the "Oneworld Connect" concept.
Thai Smile to become Star Alliance Connecting Partner
It has today been announced that Thai Smile Airways will become the next Star Alliance Connecting Partner. This announcement was made at the 75th IATA Annual General Meeting in Seoul.
Star Alliance established this concept in 2016, and the first airline to join as a Star Alliance Connecting Partner was Juneyao Airlines in 2017.
It's expected that Thai Smile will join by the end of 2019, making them the second Connecting Partner.
Thai Smile's CEO had the following to say regarding this development:
"We are delighted that the Star Alliance Chief Executive Board has given the green light for THAI Smile to proceed with our proposal to become a Star Alliance Connecting Partner. This gives us the unique opportunity to contribute to and benefit from the strong Alliance network and at the same time pursue our own business model, providing superior air travel experience for the modern travellers at affordable prices."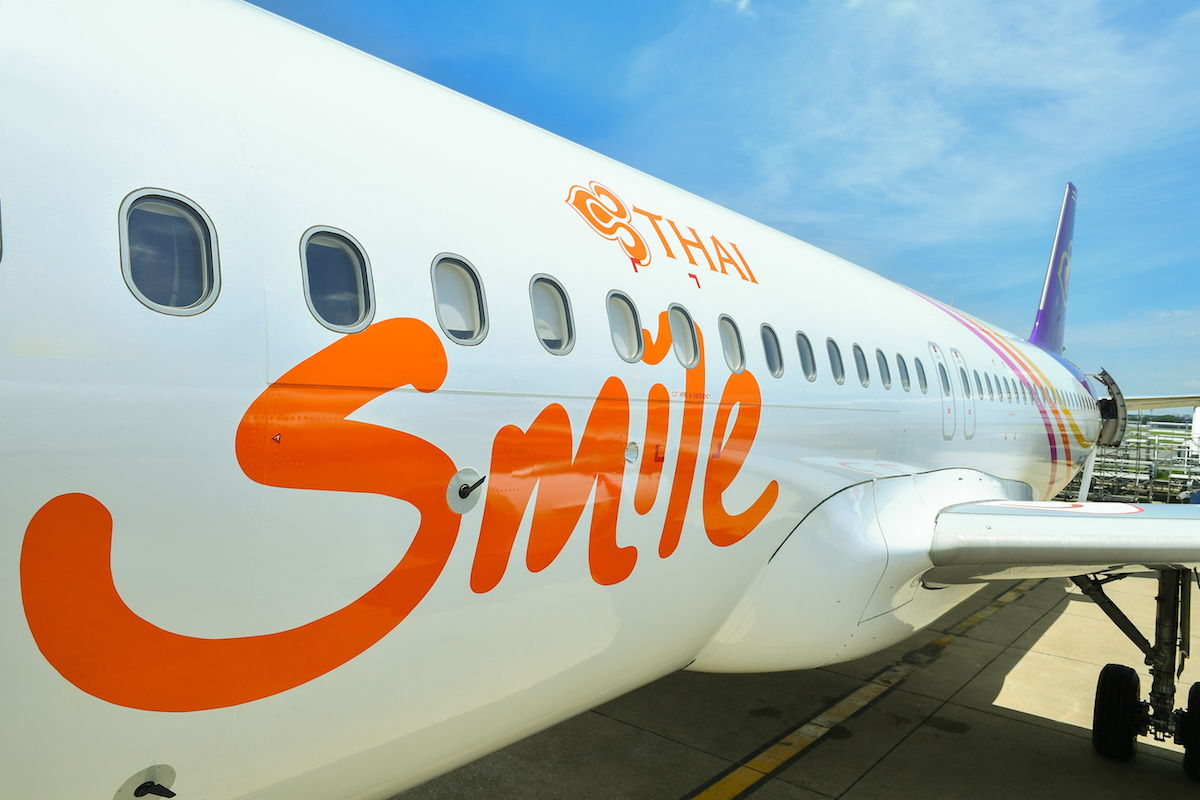 What is a Star Alliance Connecting Partner?
While full membership in the Star Alliance requires building commercial ties with all full members, becoming a Connecting Partner only requires commercial relationships with at least three Star Alliance members. The intention is that this allows Star Alliance to close network gaps that may exist on a regional basis.
With this concept, customers traveling on an itinerary that includes a transfer between a Star Alliance member airline and a Connecting Partner airline will be offered standard alliance benefits, including passenger and baggage through check-in.
Those who have Star Alliance Gold status on those types of itineraries will also receive typical benefits, including lounge access, priority check-in and boarding, etc.
Unfortunately if you just independently book a Thai Smile flight, you wouldn't receive Star Alliance benefits.
What is Thai Smile?
For those of you not familiar with Thai Smile, it's a wholly owned subsidiary of Thai Airways that has been operating since 2012. The airline has a fleet of 20 Airbus A320s, and they don't have business class on any of their planes.
Thai Smile operates quite a few regional routes, both within Thailand, as well as to nearby countries. Over the years we've seen Thai transfer many of their routes from "mainline" to Thai Smile to lower costs.
Thai Smile adds 11 new destinations to the Star Alliance network.

Bottom line
It's definitely good to see more airlines join alliances, even if just as a regional partner. However, I can't help but feel the way the alliances are executing this concept creates confusion among passengers.
You receive some alliance benefits, but only under certain circumstances (if you're on a connecting itinerary on very specific airlines). So while some people will benefit from this, I also think it will create confusion.
Also, I can't help but feel like the growth of this concept has been really slow. It was announced three years ago, and this is only the second airline to join.
What do you make of Thai Smile joining as a Star Alliance Connecting Partner?