While I of course love hotel and airline loyalty programs most, I also do what I can to take advantage of other rewards programs. After all, maximizing my return on everyday spend goes beyond credit cards.
In February I first wrote about the major changes that Starbucks is making to the My Starbucks Rewards program, which is their loyalty program. The program is essentially switching from a transaction based rewards program to a revenue based rewards program. The changes kick in as of April, though at the time they hadn't yet announced the exact date on which the changes will kick in.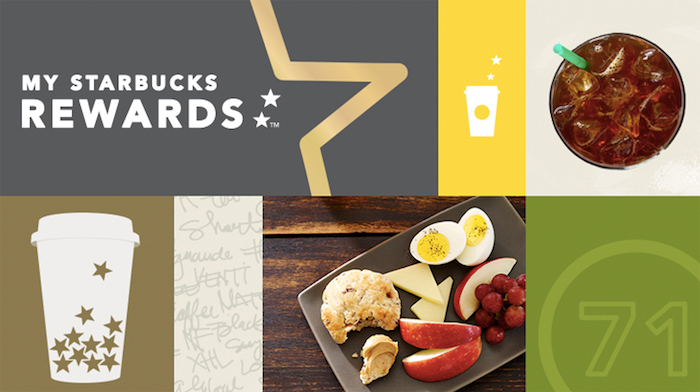 Under the old Starbucks program you're rewarded based on how many transactions you make, rather than based on how much you spend. After every 12 transactions you receive a free drink or snack.
Under the new program:
You earn 2 stars per $1 spent (rather than one star per transaction)
Gold status requires 300 stars (rather than 30 stars)
You need 125 stars for a reward (rather than 12 stars)
In other words, under the new program you need to spend $150 to earn Gold status, and you need to spend $62.50 to get a reward. If your average receipt at Starbucks is more than ~$5.21, you'll come out ahead under the new program.
Personally I'm a fan of the new system, as my usual order at Starbucks is a cold brew and a spinach feta wrap. If someone's with me, that adds to the order total even more. So I'll be coming out way ahead under the new system.
In theory I could have just always had them run each item as a separate transaction, but personally I think doing so is rather inconsiderate to the people behind me in line, given that it takes longer to run two to four transactions than it takes to run just one.
Anyway, it has now been announced that the new My Starbucks Rewards program will be implemented on Tuesday, April 12, 2016. Per an email I received yesterday:
On Tuesday, April 12, we're launching the new Starbucks Rewards.

You'll start to collect 2 Stars for every $1 you spend on coffee, food, drinks, mugs—and more.

On Tuesday, April 12, the new program launches. Gold and Green members will keep their current membership level, and Welcome members will be upgraded to Green. Any rewards you've already earned will carry over and any Stars you had in your account will be multiplied by 11 to reflect the program change.

We'll also be releasing an update to the Starbucks® app, so be sure to check your phone on Tuesday. When the new version becomes available, the app will prompt you to update.
In practice there aren't any immediate implications, in the sense that your Stars will be converted to the new program.
In terms of otherwise maximizing your spend at Starbucks, be sure you use a credit card which offers bonus points on dining, since Starbucks is coded as that. This includes cards like the Citi Prestige® Card, American Express® Gold Card, Chase Sapphire Preferred® Card, etc.
If you want to achieve an even better return on spend, consider using the Ink Plus® Business Credit Card or Ink Business Cash℠ Credit Card to buy Starbucks gift cards at office supply stores, so you can earn 5x points.
Bottom line
At least in the airline industry, switches to revenue based programs are almost always bad news. That's because in order to breakeven most people need to greatly increase the average amount spent per flown mile.
In this case, the breakeven point is ~$5.21 per transaction, which I'm guessing is pretty close to what the average person is spending at Starbucks. If you're someone who picks up drinks for the whole office, you may come out way ahead under the new program. Meanwhile if you're someone who just orders a tall coffee with every visit, you'll probably come out behind.
How are you feeling about My Starbucks Rewards going revenue based tomorrow?