What I love most about points isn't just that they allow us to travel to places and in ways we might not otherwise be able to afford, but also that they often allow us to have access to experiences we wouldn't otherwise have access to.
I've written in the past about SPG Moments, which allows you to redeem Starpoints for tickets to sold out events, including concerts, sporting events, cultural activities, etc.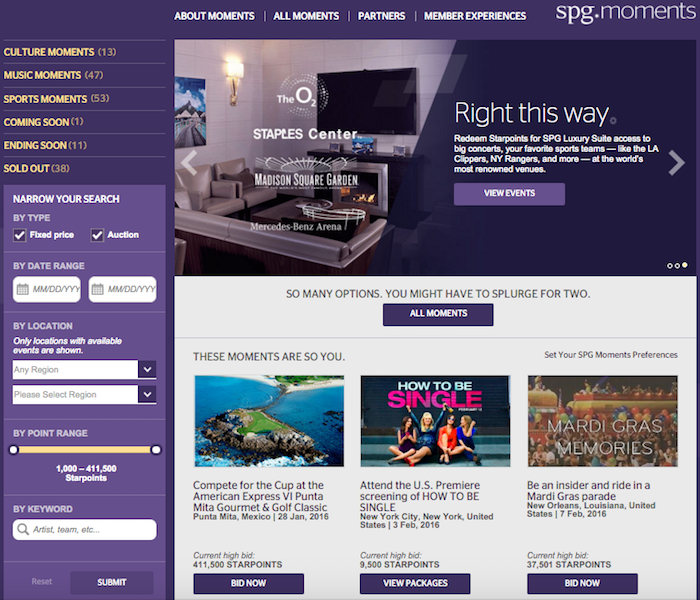 This really isn't a gimmick. SPG Moments not only represents a great value in many cases compared to what you'd pay for a similar experience in cash, but can also get you VIP access to otherwise sold out events. This is because SPG sponsors many events, and also has "suites" at many arenas/stadiums, which gives you almost unparalleled access to things. I've experienced a few SPG Moments, from the SPG Suite at the US Open to the SPG Suite at a One Direction concert, and enjoyed them immensely.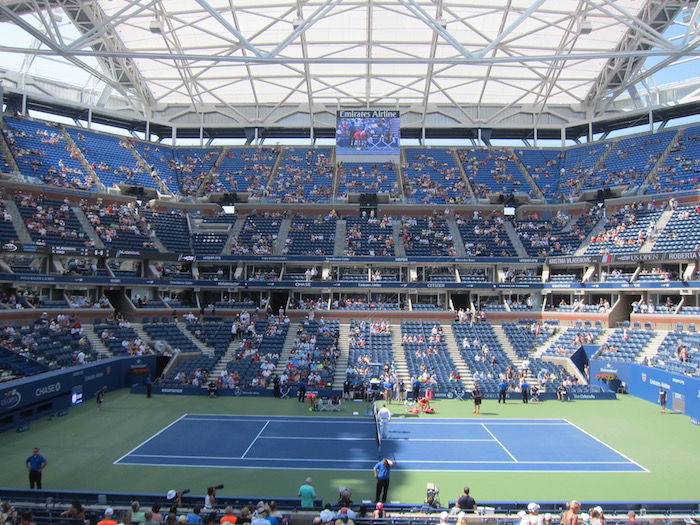 View from the SPG Suite at the US Open
Earlier Mike posted about how SPG Moments had tickets to Adele concerts at The O2 in London.
I love Adele. I realize that doesn't make me special, because who doesn't love Adele? From toddlers to seniors, she's one of the most widely liked acts out there. She just seems like a genuinely awesome and fun person, with a hell of a voice to boot.
Her US concert tour went on sale not too long ago, and it was the first time I consciously made an effort to buy tickets to a music concert. But I was too slow, because tickets for all the cities I could do sold out in no time.
In this case I just couldn't say no, though, given that there were SPG Moments packages for seeing Adele at the O2 in London in March and April. There are two ticket options:
Two seats in the SPG Suite for 25,000 Starpoints
Two level one seats for 15,000 Starpoints
The former are obviously more comfortable and have more of a panoramic view, while the latter are going to be closer to the stage.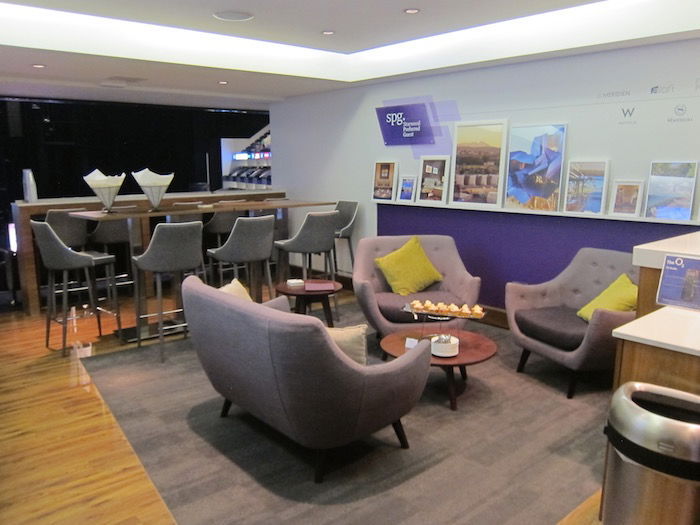 SPG Suite at The O2
Even though I had other travel plans over those dates, I changed them around to accommodate this concert. I bought two sets of tickets, so redeemed a total of 50,000 Starpoints for four tickets.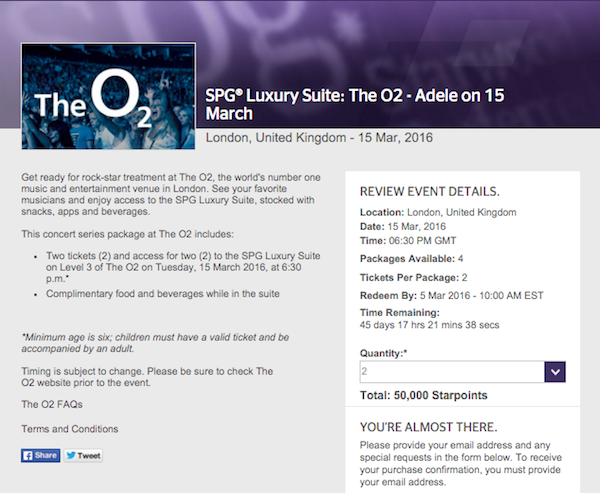 Now, those points are valuable — I value Starpoints at ~2.2 cents each, so that's $1,100 worth of tickets. That's a lot! But when you look at how much Adele tickets were selling for otherwise, that's significantly less than you'd otherwise pay for decent seats at one of her concerts. And that's assuming you could even get seats.
If you look at tickets on the resale market, they start at 220GBP (310USD+) per person for crappy seats, and go up from there.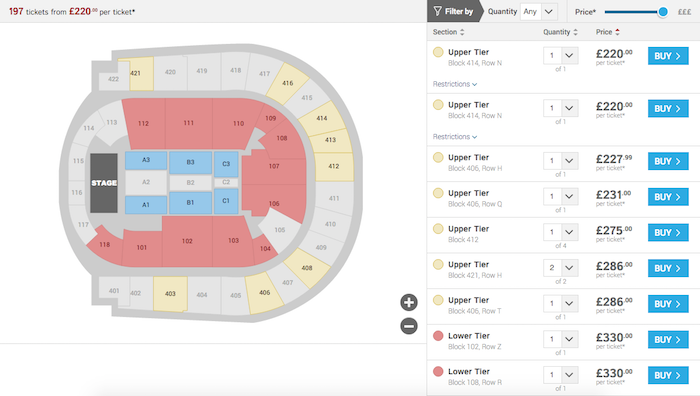 That's the other cool thing about points. There's some "Monopoly money" aspect to them, where you don't feel quite as guilty spending a large quantity of points, as you might if you were spending cash.
And really I think visiting the SPG Suite a few months back made me like concerts a lot more. I hate queuing and I hate crowded spaces, so being in a suite for a concert is awesome. You have great hosts, complimentary food and drinks, and space to stretch out (and alcohol to deal with how loudly people scream).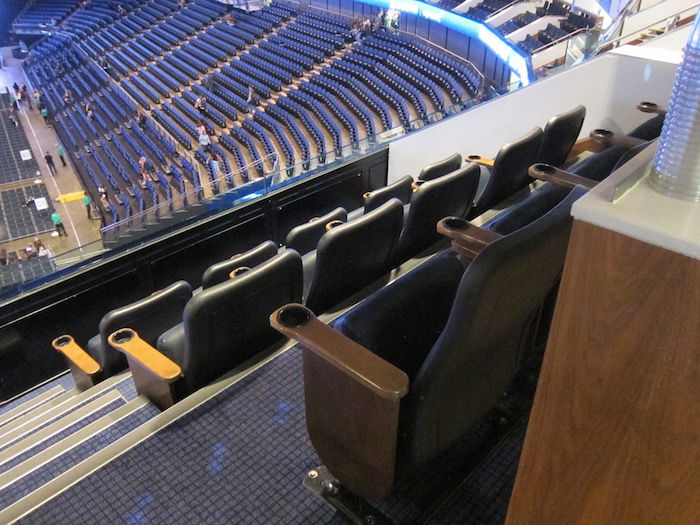 SPG Suite seats at The O2
You also get to cut the queues as you enter the venue. I assume it's exactly the same suite we had for a One Direction concert at The O2.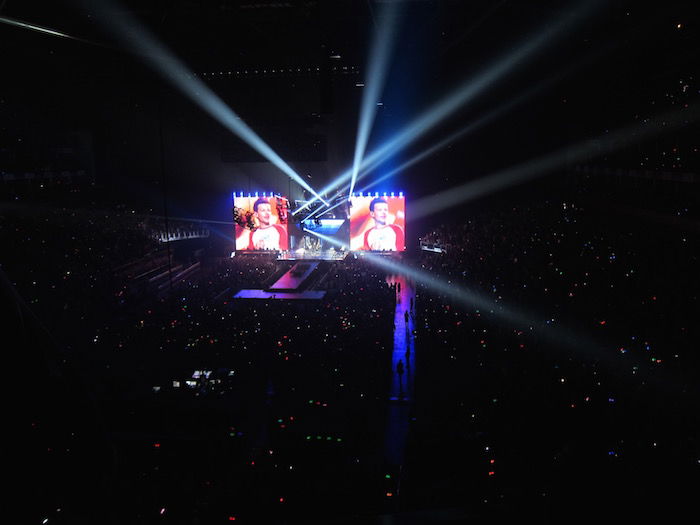 View from the SPG Suite at The O2
Previously I said my best use of points was for a redemption at Al Maha, the desert resort in the UAE, but I think this tops it. Why? Because I know I'll make a few people smile big-time with these tickets.
Bottom line
If you're interested, there are still some tickets left, though they're selling out quickly. They just went online today, and many dates are already sold out, so I suspect the tickets will fully sell out within hours.
The greatest use of points is something which puts a smile on others' faces, and in that regard I don't think anything can beat some awesome seats to an Adele concert.
Thanks to Mike for pointing this out to me, as some friends and family of mine will certainly have big smiles on their faces because of this.
Who else is redeeming Starpoints for tickets to see Adele?