Over the past few weeks some major US airlines have reported their first quarter results, including Alaska Airlines, American Airlines, Delta Air Lines, Southwest Airlines, and United Airlines.
One might assume that all US airlines lost money in the last quarter given the circumstances, but that's not the case — SkyWest Airlines turned a profit.
SkyWest turns $30 million profit
For those of you not familiar with SkyWest, you may have flown them before without even realizing it. They're a major US regional airline with a fleet of over 500 planes and 14,000 employees, and they operate regional flights on behalf of Alaska, American, Delta, and United. They're arguably the best run major US regional airline.
SkyWest reported a first quarter net income of $30 million compared to a net income of $88 million over the same period last year. The adjusted net income was $69 million, excluding the gain on the sale of ExpressJet and other special items.
As you'd expect, a primary factor in SkyWest's lower earnings compared to the previous year is the drop in demand in March due to the COVID-19 pandemic.
Here are a few other interesting facts about their quarter:
Revenue in Q1 2020 was $730 million, compared to revenue of $724 million in Q1 2019
Expenses in Q1 2020 were $664 million, compared to expenses of $627 million in Q1 2019
SkyWest had $578 million in cash and marketable securities as of March 31, 2020, up from $520 million as of December 31, 2019
During the first quarter the airline used $55 million to purchase spare engines and $22 million for other capital investments, and used $20 million to repurchase stocks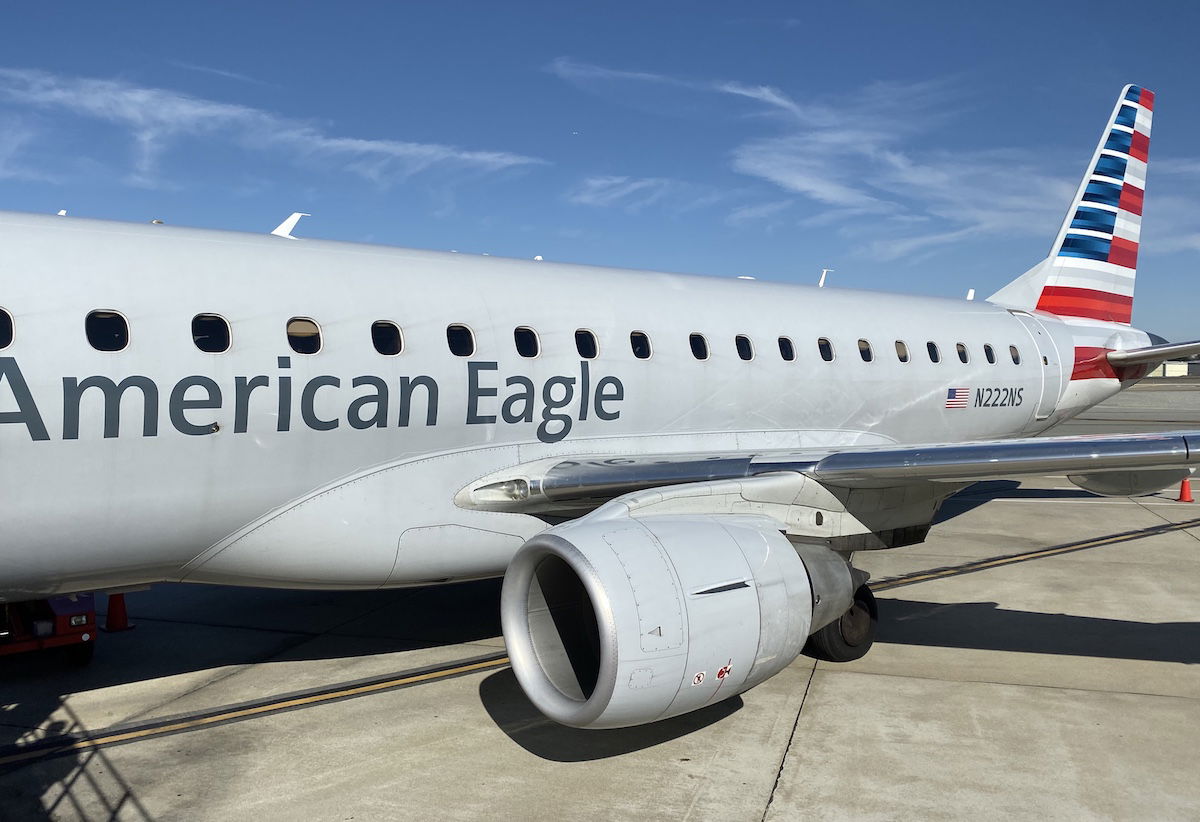 SkyWest operates on behalf of American Eagle
SkyWest still receives CARES act funding
Even though SkyWest turned a profit in the first quarter of 2020, the airline is still receiving government aid through the CARES Act:
SkyWest will receive approximately $438 million of payroll support under the CARES Act
$337 million of that will be a direct grant and approximately $101 million will be a 10 year low interest unsecured loan
SkyWest will receive the funds in four monthly disbursements from April to July 2020
You can't blame SkyWest for taking aid since there was nothing in the regulations saying that you had to lose money in order to receive aid. But that still sure is interesting…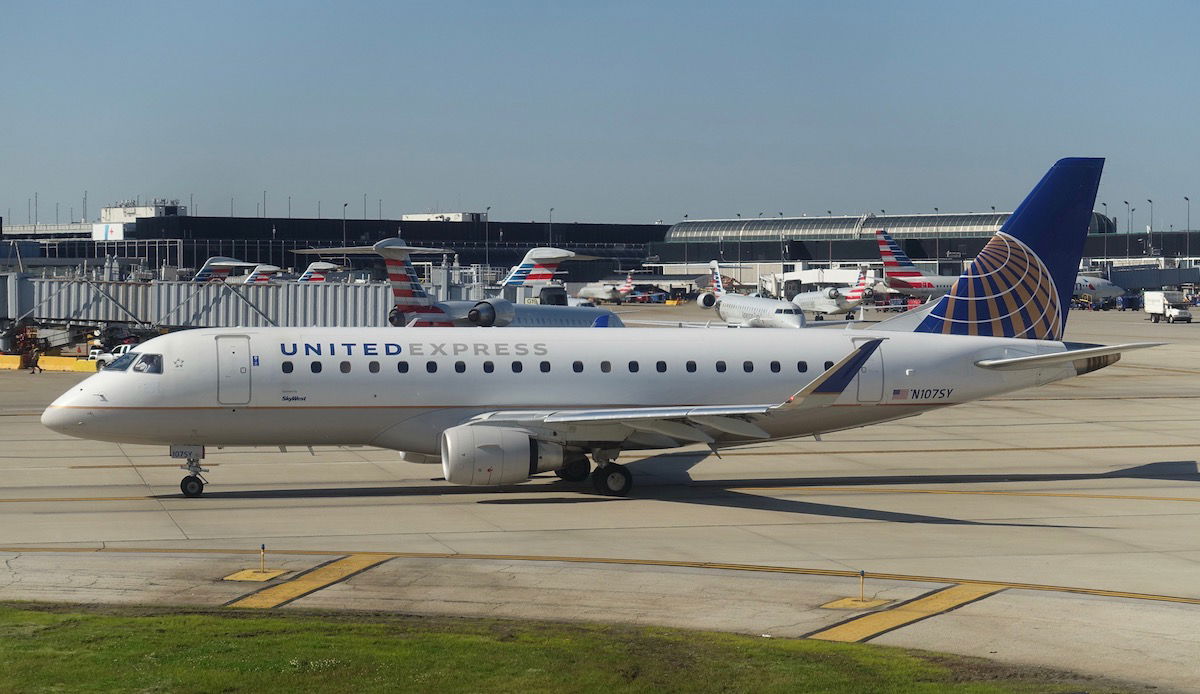 SkyWest operates on behalf of United Express
How did SkyWest still make money?
With other US airlines having lost anywhere from tens of millions to a couple of billion dollars in the first quarter, how is it that SkyWest actually turned a profit? It's because of the nature of the regional airline business.
For the most part SkyWest is operating on a contractual basis with the major airlines, and they're paid for operating flights regardless of how full they are. In other words, major airlines are marketing these flights, and those airlines the risk — they suffer during bad times and benefit during good times.
In an an environment like this, SkyWest's business model is obviously ideal, because the airline is being paid per contracts.
However, don't expect things to continue to be this good for SkyWest. With major airlines shrinking, you can also expect that many contracts won't be renewed, as we'll likely see airlines starting to utilize regional airlines less. At that point SkyWest will be in a tough spot, left with quite a few planes that will probably have to be parked.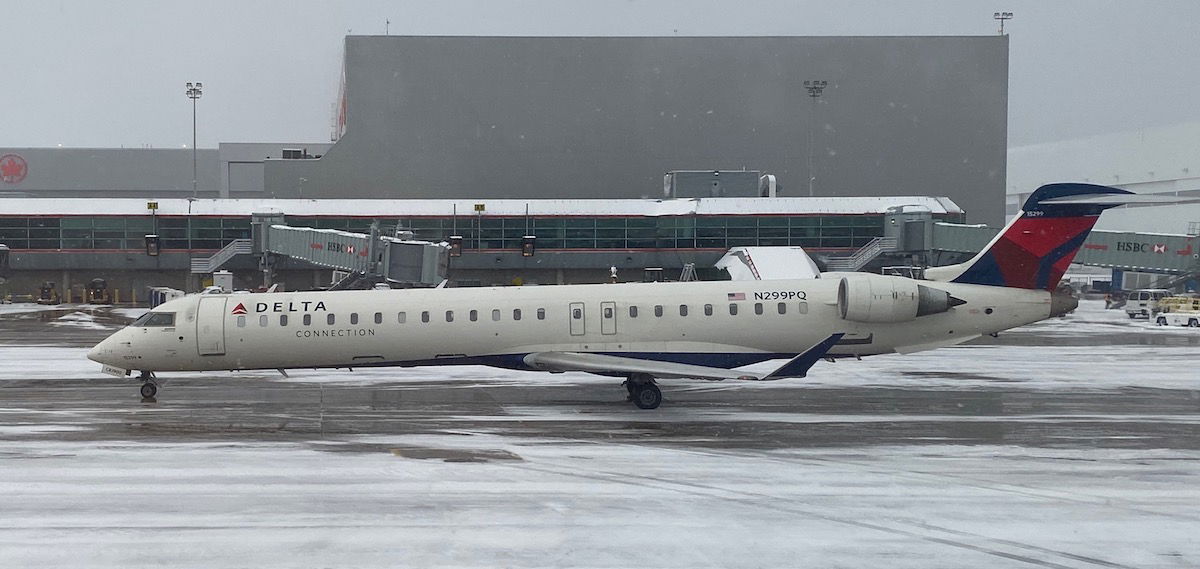 SkyWest operates on behalf of Delta Connection
Bottom line
Regional airlines often have very different business models than the major carriers. At this very moment that has proved to be positive for SkyWest, as the airline turned a profit while all the major carriers they work with are losing money.
SkyWest was making money even while operating nearly empty flights on behalf of other airlines. Of course this business model has a downside as well — they could be left with long-term contract cuts eventually, and with a large fleet that has no flying to do.