There's no doubt that COVID-19 has impacted travel plans globally. One particularly hard-hit has been the ski industry, which relies largely on spring skiing sales as a major form of revenue.
For skiers, the refund process has been a roller coaster (mogul-coaster?) as well, with season passes, ski-and-stay hotel packages, and other prepaid expenses – like rental packages and airport transportation – to navigate.
Add to that the fact that ski staff are often largely seasonal employees who have had to travel home – in many cases internationally – and the resulting refund process has been…ahem…glacially slow in some cases.
Most of you have probably started the process at this point, but there's a good chance there are still unresolved questions or refunds. And while there are still some unknowns, namely the million-dollar "What about season passes?" question, I figured it would be worth rounding up the information that we do know.
Because if I can't be skiing, I can at least (sort of) write about skiing.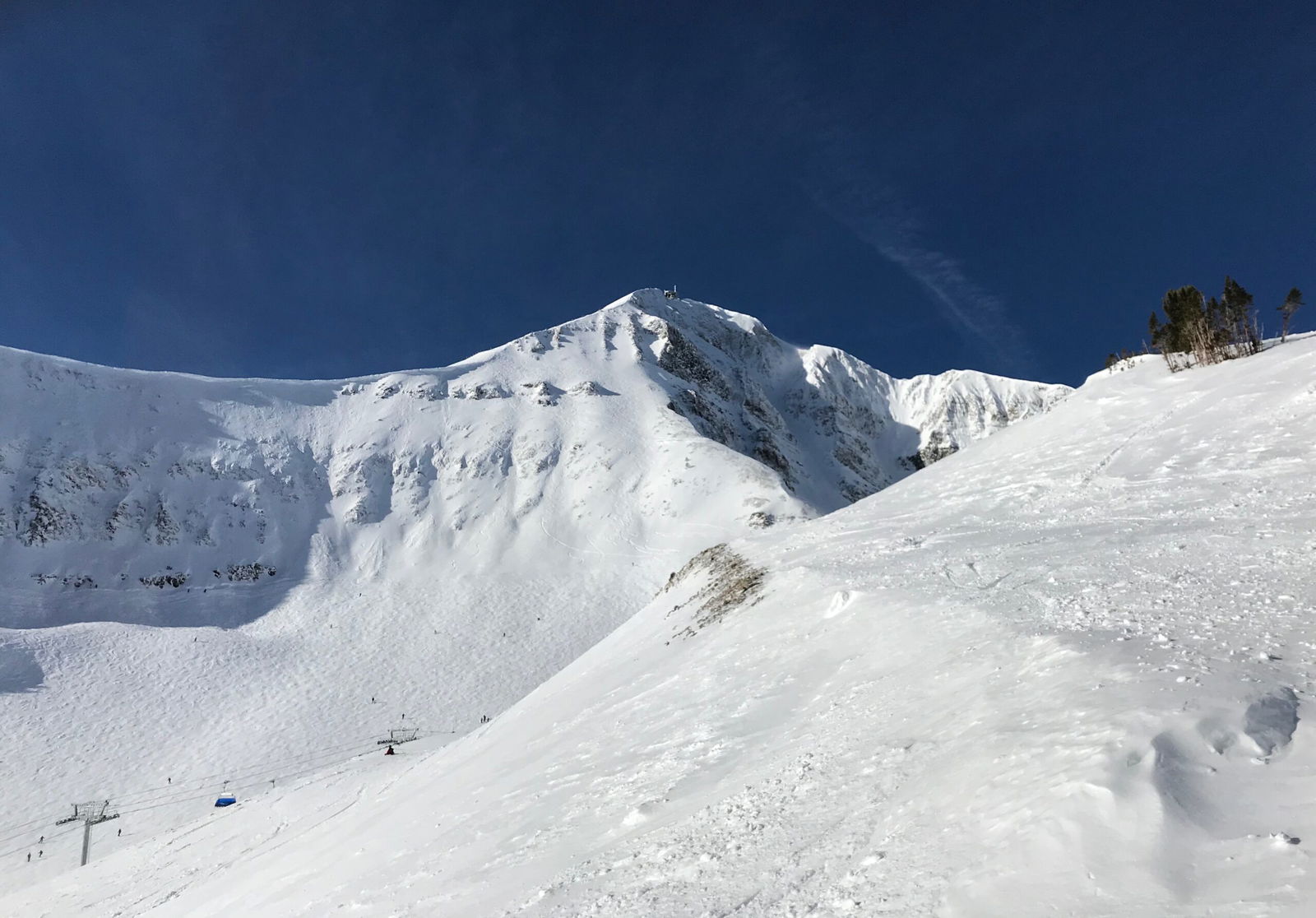 Ski Resorts' Responses
First, a little background on how things work at the big North American ski resorts. The two big players are Vail and Alterra, and if you've planned a trip to any major ski hill, there's a chance it's owned by or partnered with one of these two companies.
Both companies closed down the majority of their resorts around the same time (around March 14th), and both released statements shortly thereafter. You can read about Vail's policies here, and Alterra's response here. Even with all of the unknowns still in existence, it's clear that Vail has done a far better job communicating than Alterra (and its partner companies, Ikon Pass and Mountain Collective).
This is likely due to the fact that Vail has a greater degree of ownership and control over its resorts, but that's a story for another post (or a book).
The readers' digest version is that both companies have assured customers that they are eligible for "refunds or credits" on bookings impacted by early closures. In practice, it seems like refunds can be expected, but the timeline is one to rival SBA loans.
Vail has already claimed that it may take 6-8 weeks to receive a refund if you use their generic online form, while Alterra hasn't specified a timeline.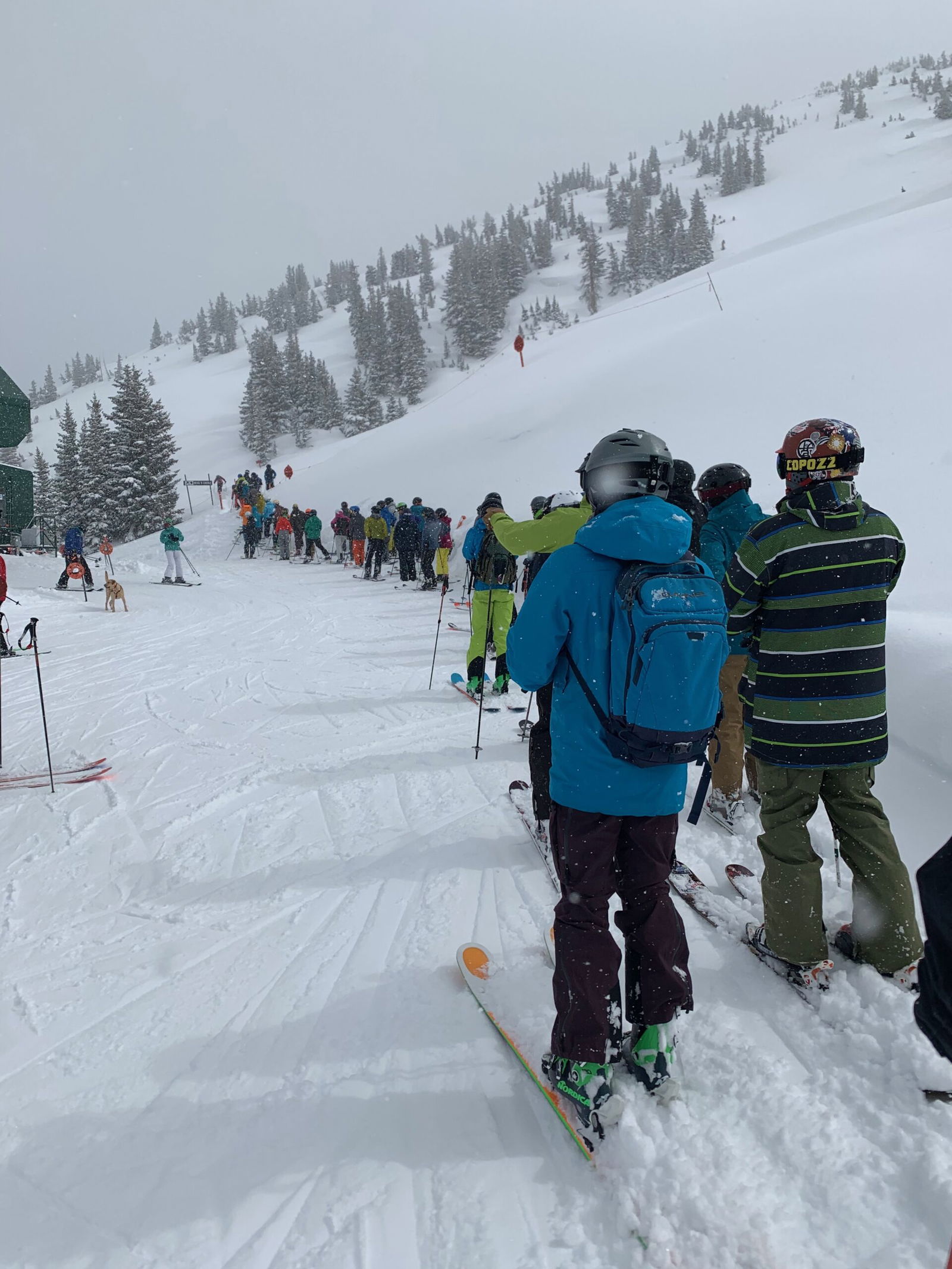 Some individual resorts have offered far more lax and generous policies. For example, Sun Valley and Snowbasin – which are loosely partnered with Vail but independently owned – automatically processed any refund for reservations dated March 16th or later, with refunds landing in accounts within 14 days.
By and large, ski resorts have been scrambling to get refunds processed, while questions still remain around retroactive refunds for 2019-2020 season passes, and what next year holds.
Getting airfare and hotel refunds
I won't get too into the ins and outs of airline refunds, since we keep an updated running list of policies here. The list covers major airlines, as well as most hotel loyalty programs, including some third-party booking sites like hotels.com.
That said, if you had a trip planned to, say, Crested Butte or Mammoth, there isn't a Hyatt or Hilton to be found.
If you haven't been able to get through yet, or you've been waiting out the rush, I would start by going straight to the property itself – if you can – to get any refunds processed regardless of how it was booked. You may end up getting bounced back to the ski resort's central reservation system if they own the property, but I've found it to be generally easier to deal with the property directly – if it's still open.
This is also true if you booked through a third-party agency like Booking.com or Priceline. While the transaction may have been run through the third party site, the ultimate say on refund policy goes to the hotel, and the booking site will have to eventually contact them anyway.
We're still waiting to get a refund processed from a mid-March stay that got cut short, but the conversation with the hotel was far more effective than the call with the booking website.
Total time on the phone with hotel was five minutes. Total time on the phone with Booking.com was over an hour.
Rental car refunds
Ski trips often require driving to the middle of nowhere, which means we're more likely to see people renting cars than, say, if they're traveling to a city or beach resort. Given that most car rentals typically default to a "book now, pay later" model, this is an area that hasn't gotten much attention.
However, there are two glaring exceptions to this:
Pre-paid rental cars
Trips that have to be cut short
Cancellation policies for pre-paid rental cars
Luckily, most rental car companies have been pretty generous with cancellation policies.
National, Enterprise, and Alamo have waived all cancellation fees for pre-paid rental cars
Avis and Budget have done something similar albeit a bit more opaque, indicating that "If you need to change a reservation, you can do so without incurring any change fees."
Hertz, Thrifty, and Dollar have waived change and cancellation fees on prepaid rental cars in "travel restricted areas," and are issuing 24-month travel credits on all prepaid rental cars booked prior to March 13th.
Silvercar doesn't charge change or cancellation fees to begin with.
The biggest hurdle, once again, is that these policies typically don't extend to third-party booking companies, who operate at their own discretion. Typically, they will default to whatever the service provider wants to do, and many third-party car rental companies are working toward waiving cancellation fees on prepaid rental cars, but it's just not guaranteed.
I would expect that you'll ultimately be able to get your car refunded, but it will almost certainly take more time to process if you've booked through a third-party provider.
Early returns
With trips being cut short left and right, many people have had to return their rental cars early. While this can sometimes result in a lower rate (Enterprise, for example, credits you back for any unused days), others may actually charge you more for returning a rental car early, particularly if it impacts a discounted weekend or weekly rate.
With all that said, that should be largely negated by the generous cancellation policies that are out there right now. If you believe you've been overcharged for a rental car that was returned early, it's worth checking your statement and calling the provider.
Lift tickets, rentals, lessons, and other expenses
Each ski resort, whether independently owned or owned by a publicly traded company, has taken its own approach to cancellation fees. It's probably easier to talk through this based on the resort chain, rather than the expense type.
Vail Resorts
If you visit snow.com, Vail is encouraging all guests to use their internal cancellation form. All of the Vail-owned resorts' COVID-19 pages redirect back to their master statement, so you're probably stuck with this system, especially when it comes to lift tickets, lessons, and anything else that's booked through their central reservations system.
With partner resorts like Telluride and Sun Valley, I would reach out to the properties directly because their policies differ. Again, Sun Valley and Snowbasin are offering automatic refunds, Kicking Horse and Fernie have basically said "call us for a refund" but seem equally concerned with stopping uphill traffic, and Telluride is…doing their part to flatten the curve?
In any event, there's plenty of opportunity here for experiences to…range…so please feel free to comment below on any refund successes/failures you've had.

Alterra Resorts (Ikon Pass and Mountain Collective)
While Alterra's statement on their closure was fairly generic, they did indicate that "other bookings" will be addressed as resorts work to issue refunds, and have seemingly left it much more in the hands of their partner resorts. Rather than trying to sum it up, I figured the easiest thing would be to provide the link for each individual resort's COVID-19 page. That said, most of their policies involve something to the effect of "contact us for refunds, and expect long wait times" Here they are:
Additionally, Alterra partners with the following resorts, each of which has its own refund policy:
Independently owned resorts
To be honest, there's not much left – especially when it comes to destination resorts. Based on the sample size of mid-sized resorts that I've looked at in the Pacific Northwest, Montana, and New England, it appears that most of them are taking the same approach. Refunds are available, please be patient, and they'll make a decision soon about season passes.
Liftopia
One of the most popular ski booking sites in the country, Liftopia has basically absconded its PR efforts by requesting that customers contact them directly regarding COVID-19 cancellations. A quick Google search of "Liftopia COVID 19" yields a couple of blog posts tracking resort closures and a statement that they are working with their resort partners to determine the best course of action for processing refunds.
While I haven't had to deal with any Liftopia cancellations this season, previous experience indicates that you do indeed need to process refunds directly through them, rather than the ski resorts themselves.
Their entire COVID-19 policy reads as follows:
Due to COVID-19, Liftopia has temporarily furloughed a number of employees. As a result, our responses may be delayed. Thank you for your patience.

You can contact Liftopia however is easiest for you.
One the one hand, they're in an unprecedented situation where they not only have to deal with a huge loss of businesses, but a myriad of different cancellation policies with each of these partner resorts. On the other hand, it would be nice to see a couple of sentences about how they are working with partners to provide the best possible solution and they understand our frustration
Season passes – the elephant on the slope
With the season largely ending in mid-March, ski resorts have been faced with an unprecedented situation, and a limited staff to make these decisions. This is a tricky situation – on one hand, the season was well underway when resorts had to close, and season passholders had three months to get on the slopes. On the other hand, if someone purchased a pass specifically with a March trip in mind, there's a very real chance that they didn't get their money's worth.
As of right now, most resorts haven't yet made the call on what they'll do regarding season pass refunds. A few resorts – Breckenridge, A-Basin, and Whistler-Blackcomb, for example – are considering reopening (which you can do when you have snow until July). Taos is the only resort that I've seen that has definitively committed not to offer refunds on 2019-2020 season passes.
But most resorts are still hustling to process refunds, and haven't yet made a decision on how to handle the issue of season passes – including Vail's Epic Pass, Ikon Pass, and pretty much all of Alterra's partner resorts. The prevailing language seems to be that resorts will notify passholders in either late April or early May regarding their decision.
What you can do
If you feel strongly that your season pass should be all or partially refunded based on cancelled travel plans, by all means reach out to the ski area and voice your concerns. I would do this over email, or take to social media – in as tactful a way as possible (try to avoid barraging frontline employees if you can). Resort representatives as high up as Vail's EVP of marketing are keeping an eye on all of these communications, and I honestly think they don't know what they're going to do yet, given how they keep deferring the decision.
If you are going to take to the social media streets, you'll probably have more pull if your trip of the season got cancelled, than if you skied 75 days and were hoping for 100, but it's certainly worth addressing, especially if you can do it in a measured, tactful way.
What about next season?
The other challenge right now is that spring is typically the best time to buy season passes for next year. Of course, with uncertainty around the travel industry and obvious cash flow issues for so many who have lost employment due to COVID-19, this is a much tougher decision than usual.
Some resorts have already begun to address this – Vail has deferred all auto-renew fees into May, and plenty of individual resorts have refrained from raising their season pass prices when they had originally planned. But it's still a tough call. Personally, I'm waiting it out given the amount of unknowns. If anything, we'll probably pick up something like the Mountain Collective – which offers a high level of flexibility at a relatively reasonable price.
But honestly, I'm curious to see how the top resorts and season pass providers treat their passholders – and that could certainly have an impact on my decision.
Bottom line
Some resorts are moving faster than others, but it looks like all in all, everyone is doing the right thing when it comes to refunding any pre-booked reservations. Bigger resorts and third-party booking services will likely take longer, and some of the smaller resorts may not have the cash flow to be quite as generous, but by and large, the messaging from the ski community has been largely customer-focused.
And you can bet your apres beer that I'll be updating as soon as we get a final verdict on 2019-2020 season passes.
What has your experience been with ski trip cancellations?