Ever since Congress passed the CARES Act on March 27th, it seems like it's been dominating the news cycles as much as COVID-19 itself. As small business owners, we've all been trying to wrap our heads around it, and when the topic came up with Ben and Tiffany last week, we all agreed on two things:
It might be more effective, and would likely be quicker, to throw hundred dollar bills out of a helicopter (although that would be problematic for social distancing).
It would be great to have a blog post on the existing SBA programs to support all of our readers who also own small businesses – and it's also a gargantuan task.
Because here's the rub: the legislation came out a few days ago, and everyone is trying to catch up and wrap their heads around it. Quickbooks emailed me at least three times last Friday telling me about the Paycheck Protection Program (PPP) loan program. I talked to two different CPAs this week about what type of loan I should apply for, and both of them had a response that was something along the lines of "cool, go for it! (thumbs up)"
And at one point this week, a colleague of mine called her bookkeeper to ask a question about tax implications, and ended up explaining the EIDL program to her bookkeeper.
So, while I never thought I'd be writing about small business loans on a travel blog, here we are. I've gathered what I can based on news sites, conversations with bookkeepers and CPAs, legal sites, and the legislation itself.
That said, I'm a small business owner like you all – not a lawyer or CPA. I think it goes without saying that you shouldn't make any major business decisions – especially regarding loans – until you've talked to a qualified bookkeeper or accountant.
But if you're interested in things like wait times and paperwork required, then pour yourself a cup of coffee and settle in.
Payroll Protection Program (PPP) Loans
This is the program that has gotten by far the most attention, due mainly to the fact that for many people, it has the highest potential for debt forgiveness, or "free" money. Unsurprisingly, this also means that it comes with the most complications, and the program hasn't exactly gotten off to a great start.
That said, it can also be the most lucrative program for small businesses, especially those with high payroll costs.
How does the PPP loan forgiveness work?
The Payroll Protection Program was essentially designed to incentivize small businesses to keep as many employees on payroll as possible, by offering forgivable loans. In essence, these loans can be completely forgiven if:
The money is spent on payroll, rent, mortgage utilities and interest in the eight weeks after the loan is made
At least 75% of the loan money is spent on payroll costs. This includes employees, contractors, and owners' salaries – and payroll costs are capped at $100,000 per person annually.
Loans are granted for up to 2.5x the average monthly payroll, with a maximum amount of $10 million – bearing in mind that the forgivable amount may be less than a total amount. Businesses can retroactively re-hire furloughed employees in order to meet the criteria.
Any portion of the loan that isn't forgiven will be at an interest rate of 1%, which some banks have already pledged to donate to charity.
Who is eligible for PPP loans?
According to the SBA site, small businesses with fewer than 500 employees are eligible. Traditional businesses like LLCs and S-Corps are of course included, but PPP loans are also available less "traditional" businesses including:
Sole proprietorships
Independent contractors
Self-employed individuals
Private non-profit organizations
501(c)(19) veteran organizations
Additionally, restaurants and other businesses in the hospitality and food industry with over 500 employees throughout multiple locations may also be eligible, as long as no single location has over 500 employees.
Certain businesses with over 500 employees might also be eligible if they meet SBA size standards for those industries. Examples include energy, manufacturing, and publishing (who knew?!) If you're curious whether or not your business qualifies, you can check this table as a starting point.
Small businesses were eligible to apply for these loans starting on Friday, April 3rd, while independent contractors can start applying on Friday, April 10th.
Oh, and it's probably also worth mentioning that you are not eligible for PPP loans if you are in jail or on parole.
How do you apply for a loan?
You can access the form here, but buckle up, because there's a lot of paperwork required (which we will get to in a minute).
The tricky part here is that when you're done with the form, you're not applying directly through the SBA. Rather, the application has to be submitted to an SBA-certified lender. And while some smaller banks have actually been pre-processing loans since before the CARES act went into effect, others – particularly bigger banks – are just now getting their act together.
Smaller, community banks seem to be better equipped to process these loan applications, although if you do go to a bigger bank, chances are you'll have a better chance of getting your loan processed if you are already a member.
If you're still struggling, you can consider applying through a program like this one in order to get matched with a lender.
What paperwork is required?
According to kabbage.com, all businesses need to provide the following:
The business start date
The bank account and routing number
Additionally, sole proprietors and independent contractors should have access to the following:
1099s for any independent contractors from 2019, not to exceed $100,000
A 2019 1040-C if you are a sole proprietorship
If you're a business with employees, life gets a little more complicated, as you will also need the following (all IRS forms apply to the 2019 year):
Form 941 for quarterly salary, wages, commission and tips
Form 944, which is the same as 941, but annualized
Form W-3
Form 940 (for any unemployment costs)
1099s for any independent contractors paid (up to $100,000)
Monthly payroll statements, including information on salaries, wages, commissions, tips, vacation, family, medical or sick leave, costs for separation or dismissal of employees, and any state or local taxes assessed on employee compensation
A couple of shots of espresso, whiskey, or perhaps both
How quickly will the money be available?
That's the (ten) million dollar question right now. As of midday Monday, April 6th, Bank of America had already received applications for $32.6 billion, while Wells Fargo was already at capacity for their loan applications (according to Forbes). That being said, these figures only account for applications received, not applications processed.
There's little information on loan disbursement timelines on the SBA's PPL loan page, which is unsurprising, and the current news cycle is primarily focused on banks being overwhelmed by current applications. Unfortunately, there just aren't enough data points right now to be able to provide any timeline that is more than a wild guess – although if other aspects of the CARES act are any indication, I would expect any projected timeline to be longer than expected.
We'll keep this up-to-date as best we can, and if you have any additional data points on getting approved for a PPP loan, please comment below. But if cash flow is tight and this is your lifeline, I would jump on this as soon as possible in anticipation of wait times.
And we mean wait times in the literal sense. A friend called the Small Business Administration's customer service line (1-800-659-2955) yesterday and was told he was number 1525 in the queue with a 48 minute hold time (which seems aspirational at best, given what we've all experienced with airline hold times).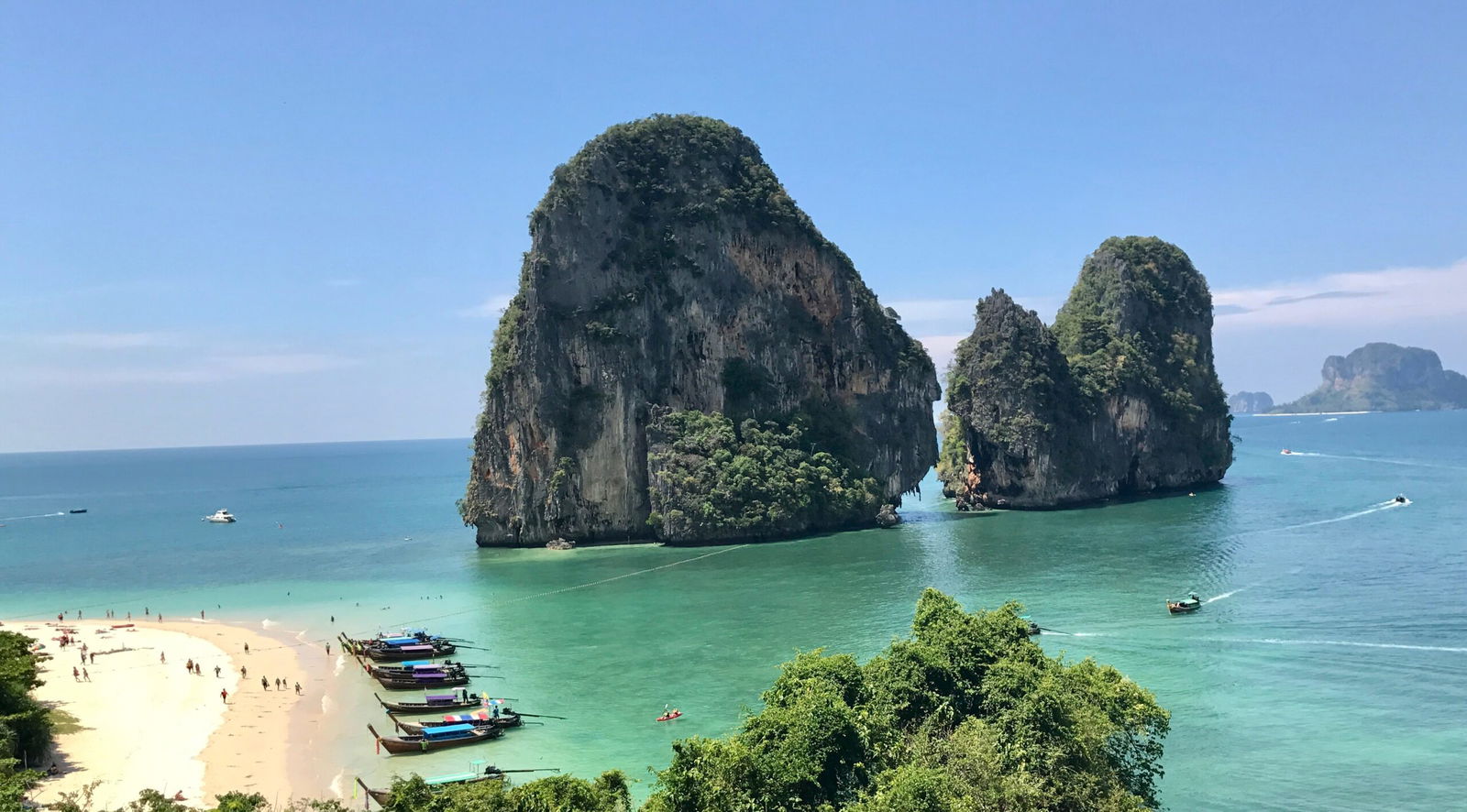 Where can I learn more?
There's a lot out there, and this only scratches the surface. As a non-CPA, non-bookkeeper, average reader of things, I found the following resources to be particularly helpful:
Speaking of the EIDL program …
Economic Injury Disaster Loans
If forgivable loans sound appealing but reading about PPP loans makes you want to do unkind things to your computer, then the EIDL program might be your solution. The eligibility requirements are the same, and while the interest rate is higher than the PPP loan (3.75% for small businesses, and 2.75% for nonprofits), the program includes the option to request a $10,000 grant for working capital, and up to $2 million in total loan money. [Note, since this was written, the SBA is now describing this as "up to" $10,000, but there doesn't seem to be any justification for that limit in the bill or Treasury guidance]
Best of all, the application process is much easier than the PPP loan. Here are some of the key details (you may want to top off on coffee, but you can probably switch to decaf at this point…).
Who is eligible for the EIDL grant?
EIDL requirements are the same as PPP requirements, listed above. Businesses with fewer than 500 employees are eligible, as are nonprofits and independent contractors. You can't be in jail, and you can't be in the adult entertainment industry (which I am not hyperlinking to, for hopefully very obvious reasons).
What paperwork is required?
The two biggest items that you'll need are gross revenue for the last 12 months, and cost of goods sold for the last 12 months. Specifically, the application looks for revenues from February 1, 2019, through January 31, 2020 – although some CPAs and bookkeepers have advised to just use 2019 figures.
You'll need the personal information for any owners of the business, including social security numbers, even if you provide an EIN. They'll also ask you some basic questions about your address, number of employees, and any other form of government aid you've received through the crisis, as well as your bank account information, so you'll want to have all of that on hand.
How do you apply for a loan?
You can apply right through the SBA site here. Once I figured out what I wanted to do, the entire process took about 20 minutes (most of which was spent adding up my 2019 1099s). The questions are relatively straightforward, and at the end of the application process, you'll get a notification indicating that the SBA will follow up with you.
Above all, be sure to check the box indicating that you would like to be considered for the $10,000 grant. The grant does not need to be repaid, and you do not need to request any additional loan money above the $10,000 grant.
How quickly will the money be available?
While the original documentation indicated that grants could be available as early as three days after applying, I don't know anyone who has received the money, including people who applied a week ago (but if you have please comment below!!).
Again, if you're planning on using this as your lifeline, I would apply sooner rather than later, and expect payment later rather than sooner.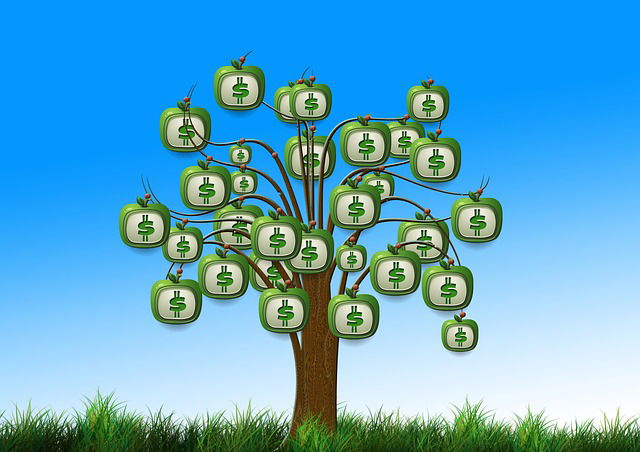 Unemployment Options
Each of the 50 states could probably get its own novel on the unemployment process, so I'll try to keep this one brief. But I do want to wave a hand here, especially because for the first time, gig workers and independent contractors are eligible to apply for unemployment through their state (or in some cases, they will be as soon as the states get the infrastructure up and running).
The biggest wrinkle here is that many contractors have more than one employer, but state-by-state unemployment forms typically only have one "employer" field. Furthermore, the resident could reside in one state, with the employer being based in a different state.
Some states, like Illinois, Massachusetts, Rhode Island, Utah, and Wisconsin don't have anything set up for contractors on their states' unemployment sites yet, citing that they are waiting for additional guidelines from the CARES act. Others, like Iowa and North Dakota, are having residents file through the standard page and requesting additional proof of income for the 2019 year.
Meanwhile, in New York, I know someone who applied last week as soon as it opened up, but apparently the system still needs to finalize over the phone. So his daily routine now involves calling them ~150 times a day (that's an actual number, not an exaggeration). Fun.
If you are self-employed and looking to file, at minimum I would have your 2019 1099s available on hand, so that you can declare gross income and provide employers' EINs, if necessary.
I wish there was better or clearer information to provide, but right now it appears to be one giant game of catch-up. What we can provide is a list of the links to each of the fifty states' unemployment websites:
Other Grant Options
One option that often gets overlooked is private grant money. These are typically application-based, offered by private donors, and can sometimes be for highly specific groups (for example, I have a friend who recently applied to one that was designed for women artists over 40).
If you haven't looked into this yet, grantspace.org is a free resource that covers everything from $500 grants to workers in the hospitality industry, to $75,000 zero-interest loans for small businesses.
Above all, if you find a grant that you like, I would apply for it when you see it. Many of the deadlines are this week, and it's not unheard of for grant applications to close early if they receive an overwhelming number of applicants.
Unanswered Questions (or things we would like some clarity on)
Part of the problem here is that the bill went into effect almost as fast as that British Airways flight last February, which means that there are plenty of areas for interpretation, and a lot of the current legislation is unsatisfactory.
We also know that we have a plethora of smart and informed readers out there, who probably have a more robust legal or government background than I do. So if there's anyone out there willing to help us out, we would love answers to questions like:
Is the $10,000 EIDL grant taxable? (I think the answer is "no" based on prior FEMA-issued grants and some anecdotal remarks, but we're still working on finding a definitive answer on a federal .gov website)
When does loan money get disbursed? (If you have any positive data points from your experience, please comment below)
If you apply for unemployment as an independent contractor, does that count against your employer's future unemployment tax liability?
What kind of future paperwork will loan/grant recipients be required to submit to prove their eligibility for loan forgiveness?
What else would you like to know??
Please have at it if you have any answers – especially if there's a reliable source attached, and we'll do our best to update periodically as we get more information.
So, which option is the best?
It's hard to say when all of the systems are backlogged, but if I had to paraphrase this 2,500+ word post into a a few sentences, I would say that the EIDL option is the easiest to apply for, the PPP loans have the most *potential* for cash flow despite the most paperwork, and unemployment may be the most sustainable path for gig workers once the kinks are worked out.
But as always, it depends, and both the infrastructure and the interpretation of the law are evolving every day. As you consider applying for one of these loans or grants, be sure to talk to your bookkeeper or CPA – and bear in mind that they are probably just wrapping their heads around this, too.
Bottom line
Loans are complicated. Paperwork is no fun. I'm sticking to travel-related content from now on. 😉
In all seriousness, part of why this is a struggle is because peoples' experience by and large haven't mirrored reality. So if you have any experience that might be helpful, be it a six-hour hold time, paperwork being accepted/rejected, or *gasp* a success story, please share it with us!
Most importantly, good luck out there, stay healthy, and hopefully we are all back up and running soon!