A story is going viral on Singaporean social media about a traveler's "stressful" business class experience with Singapore Airlines, where he was allegedly downgraded at the airport, then upgraded at the gate but asked to pay the fare difference in cash, then mistaken for another person, and then given the wrong meal. Or so it's claimed…
I'm not sure what exactly to make of this story, but I find it to be an interesting one.
Traveler details "painful" Singapore Airlines experience
The Straits Times' Stomp has the story of what allegedly happened on June 25, 2022, to a Singapore Airlines business class passenger traveling from Bangkok (BKK) to Singapore (SIN). This is only getting attention now because it took months for the airline to respond to the complaint.
According to the traveler, upon arrival at Bangkok Airport, he was told there was no business class seat for him. Here's what happened from there:
"Really? The options given were to accept an economy ticket (compensated with an extra economy seat for more space) or to fly on the next flight in business class two to three hours later. I had to work the next day and I wanted comfort and rest. Though I was reluctant, upset and disappointed, I took the option of an economy ticket as I was promised expedited custom clearance and access to the lounge. Basically, the ease and comfort I wanted, less the seat."

"Unfortunately, it was the exact opposite of ease. At every point from customs clearance to access to the lounge, I was met with question after question – each process took 15 to 30 minutes and was stressful as I was constantly questioned and denied what I was promised. It was very tiring."
At the gate there did end up being a business class seat available, but the traveler was informed that he'd have to pay the fare difference to get it:
"I was informed that there was a seat in business class and was offered the seat. I was also told I had to top up the price difference at the gate. Who would prepare cash on hand while boarding the plane? Not me. I was however told I had to pay up before boarding. And of course, after digging for the cash, I was the last to board."
Even onboard, things didn't get much better:
"After boarding, I was mistaken for someone else. I had to explain the situation again. It seems no one informed the crew onboard. After that, I was still addressed by the wrong name and given the wrong meal."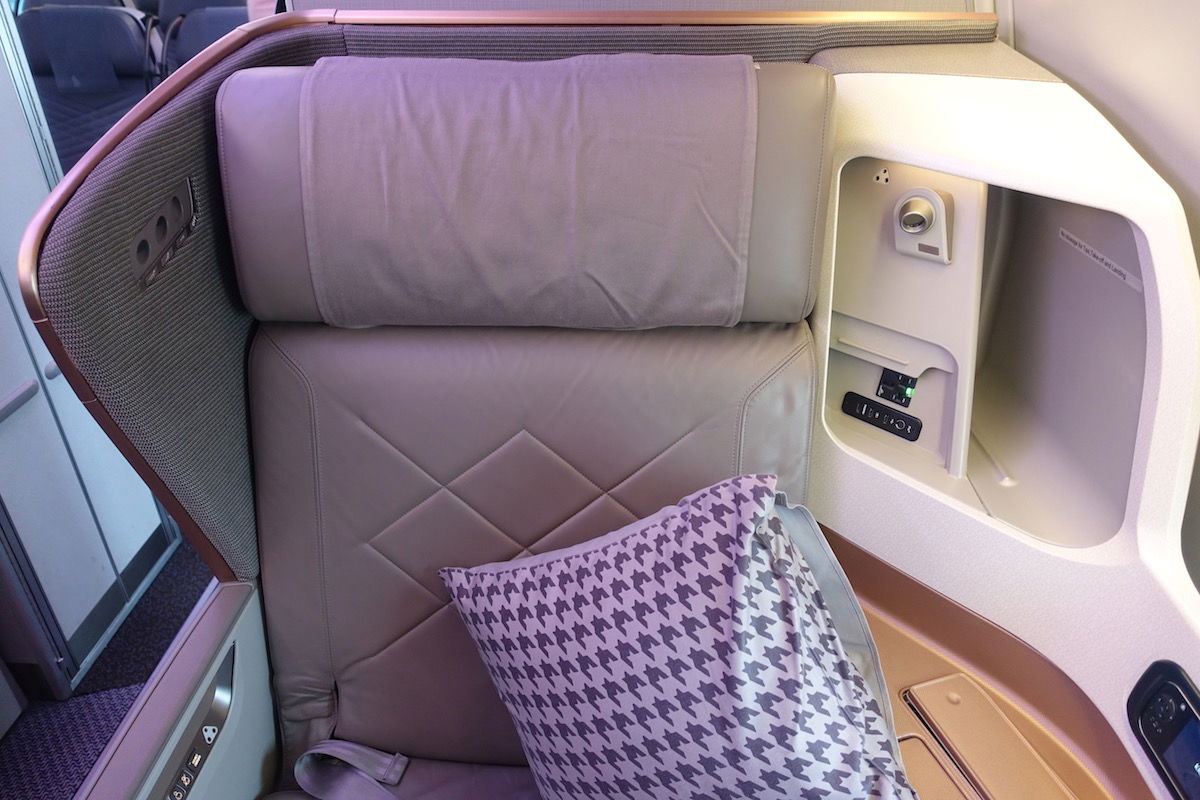 How Singapore Airlines responded to this complaint
In the months since returning from his trip, the traveler allegedly tried to contact Singapore Airlines 15 times to have his issue resolved. Finally on November 3, 2022, he received the following email from Singapore Airlines customer relations:
We are sorry that you were initially informed that you were unable to travel in business class on flight SQ709 on June 25 from Bangkok to Singapore.

Please allow us to share that like many airlines, Singapore Airlines applies an overbooking policy on selected flights because some customers with confirmed bookings may not show up for the flight. We manage this very carefully and are generally able to accommodate every customer who has a confirmed booking in their respective class of travel.

The involuntary downgrade of passengers in an overbooked situation is done with careful consideration, and only after all other options have been exhausted. This process is generally carried out at the check-in stage, and boarding will commence when the overbooking situation is resolved, and passenger acceptance is finalised.

We understand that our ground staff had approached you at check-in if you would be willing to assist with the overbooking situation. A cash compensation of 5,090 baht (S$190) was presented as a token of our apology for the downgrade to economy class and you would still be able to access the lounge.

There was one business class passenger who did not show up for the flight when passenger acceptance was finalised. The ground staff informed you at the boarding gate of the availability of the business class seat for you to be reinstated. As the cash compensation was to be recalled, an SIA gift voucher of S$150 was presented to you instead. We note that the voucher has been redeemed via our KrisShop website on July 8.

We have highlighted your experience to our Bangkok station manager for his continuous review of the processes to handle overbooking situations. This would include better communication with our lounge and cabin crew team to better meet our passengers' expectations.

As a token of our sincere apology for your overall experience, we would like to present you with 10,000 KrisFlyer miles.
The traveler isn't pleased with this resolution, and wants a full refund of his ticket as compensation:
"Is it worth a mere 10,000 miles for the terrible experience and silence from SIA for over four months? I do not accept the resolution and would expect to have a full refund of my plane ticket as compensation. The extended non-response has been immensely frustrating and it makes me wonder how many other customers are suffering through the same experience as I am."
This is a strange and confusing story
This is one of the stranger airline "horror" stories we've seen in quite some time, since the traveler shared both his take on things, and Singapore Airlines' response… yet the two versions seem to contradict one another?
The first interesting thing I noticed is that the traveler posted his initial business class booking confirmation, and he was booked in "I" class. That's the fare class for a business class award when redeeming miles. If he booked through KrisFlyer, the cost for such an award would be 24,000 miles one-way. I just mention this because between the 10,000 miles as compensation, plus the $150 gift voucher, he wasn't that far off from getting a "full" refund. It's not like he spent several thousand dollars on this ticket.
A few thoughts:
It's not entirely clear if this traveler was forced to downgrade, or was simply given the option of downgrading in exchange for compensation; typically the airline will solicit volunteers to downgrade, and the airline seems to suggest he was given the option
I'm surprised the traveler was promised expedited customs clearance with an economy class boarding pass, since it's unlikely customs officials would let him into any sort of priority line with an economy boarding pass and without status
It seems there were definitely some communication issues, as the lounge agents should have been informed in advance that the traveler was in economy but should get access due to the downgrade
The traveler's claim that he was asked to pay the fare difference at the gate for business class is absolutely bizarre; it seems that the traveler was asked to give back the cash compensation he had received for the downgrade, as he would instead get a gift voucher, but the traveler also makes it sound like no one would have cash on hand
While it's unfortunate, I can see how there was also a mix-up onboard; odds are that before he got his business class seat back, the manifest had already been printed with him listed as being in economy
The months that it took for Singapore Airlines to respond is frustrating, but unfortunately reflects the state of customer relations at so many airlines nowadays; but he contacted the airline 15 times while waiting on a response? Really?!
This traveler seems a bit dramatic; we're talking about a two hour flight here and he was traveling in the afternoon, yet he claims he needed business class to be able to rest so that he could work the next day
Could Singapore Airlines have done better here? Yes, it sounds like the communication could have been much better, especially with the lounge, a promise of expedited customs, and how long it took for customer relations to respond. For one of the world's best airlines, I can appreciate the disappointment here. But it also seems to me like this incident isn't quite as the traveler had initially presented it.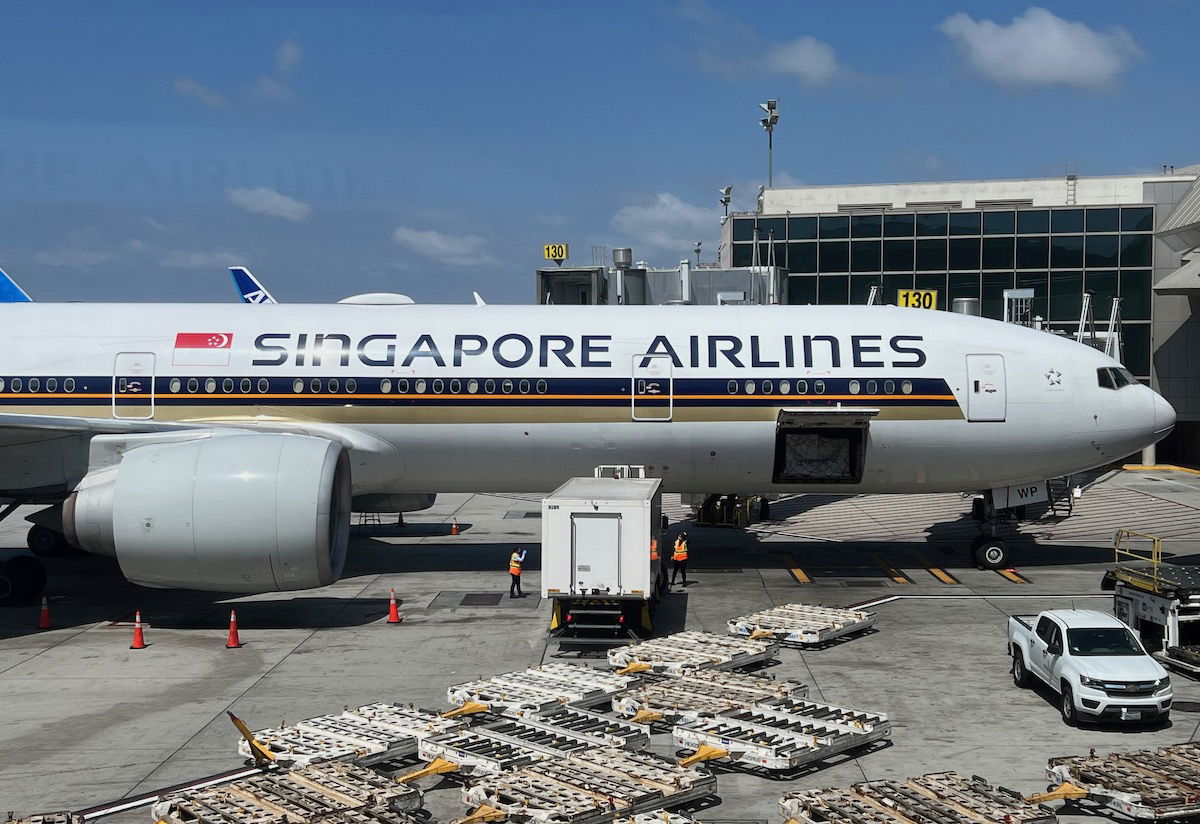 Bottom line
A Singapore Airlines business class passenger had a bad experience flying from Bangkok to Singapore. He was allegedly downgraded at check-in, had to fight for expedited customs and lounge access, and was then upgraded at the gate, but asked to pay the fare difference. However, the response from Singapore Airlines customer relations that the traveler shares suggests there might be more to this story.
What do you make of this Singapore Airlines incident?
(Tip of the hat to SINJim)