We know that Singapore Airlines is making some changes to their US route network over the coming months as they introduce their A350-900ULRs into service, though it looks like we may see even more service changes.
Singapore Airlines is increasing US service with the A350-900ULR
Currently Singapore Airlines' US route network includes fifth freedom flights to Houston, Los Angeles, New York, and San Francisco, as well as a nonstop flight between Singapore and San Francisco.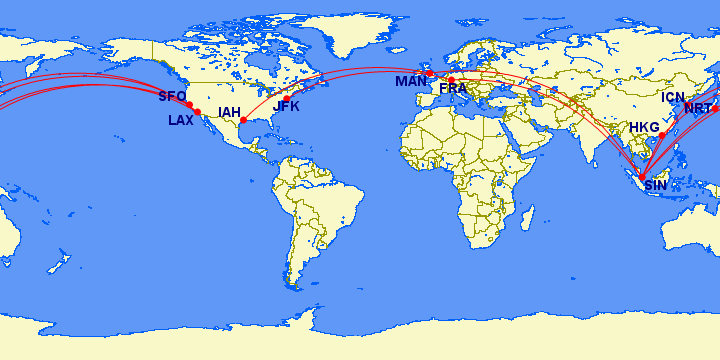 On top of that, Singapore Airlines will restart nonstop flights between Singapore and Newark as of October, and will restart nonstop flights between Singapore and Los Angeles as of early next year at the latest.
Singapore Airlines is also expected to announce a third nonstop flight between Singapore and the US with the A350-900ULR, that should commence at some point next year. That's because the airline has seven Airbus A350-900ULRs on order, and that leaves with them enough planes to launch three routes (each route requires two planes for one rotation, leaving them with one spare).
My best guess is that this could play out in one of three ways:
Chicago seems like the most likely choice, given the distance and that United has a hub there
Seattle also doesn't seem out of the realm of possibility, given that Singapore Airlines has a partnership with Alaska, Seattle is such a growing market, and it's also the closest US gateway to Singapore; however, Singapore Airlines wouldn't actually have to use the A350-900ULR for this route, as the A350-900 could also operate the flight nonstop
As an alternative to the Seattle theory, I could also see them instead having the nonstop Singapore to San Francisco route be operated by an A350-900ULR (just because the premium configuration is a better fit, and presumably it could carry more cargo), and instead start Seattle flights with a regular A350-900
The other most logical destination would be Houston, but that would be several hundred miles longer than the Newark flight, which is already expected to be weight restricted some days in winter. I have a hard time imagining they'd spring for that route, though it can't completely be ruled out.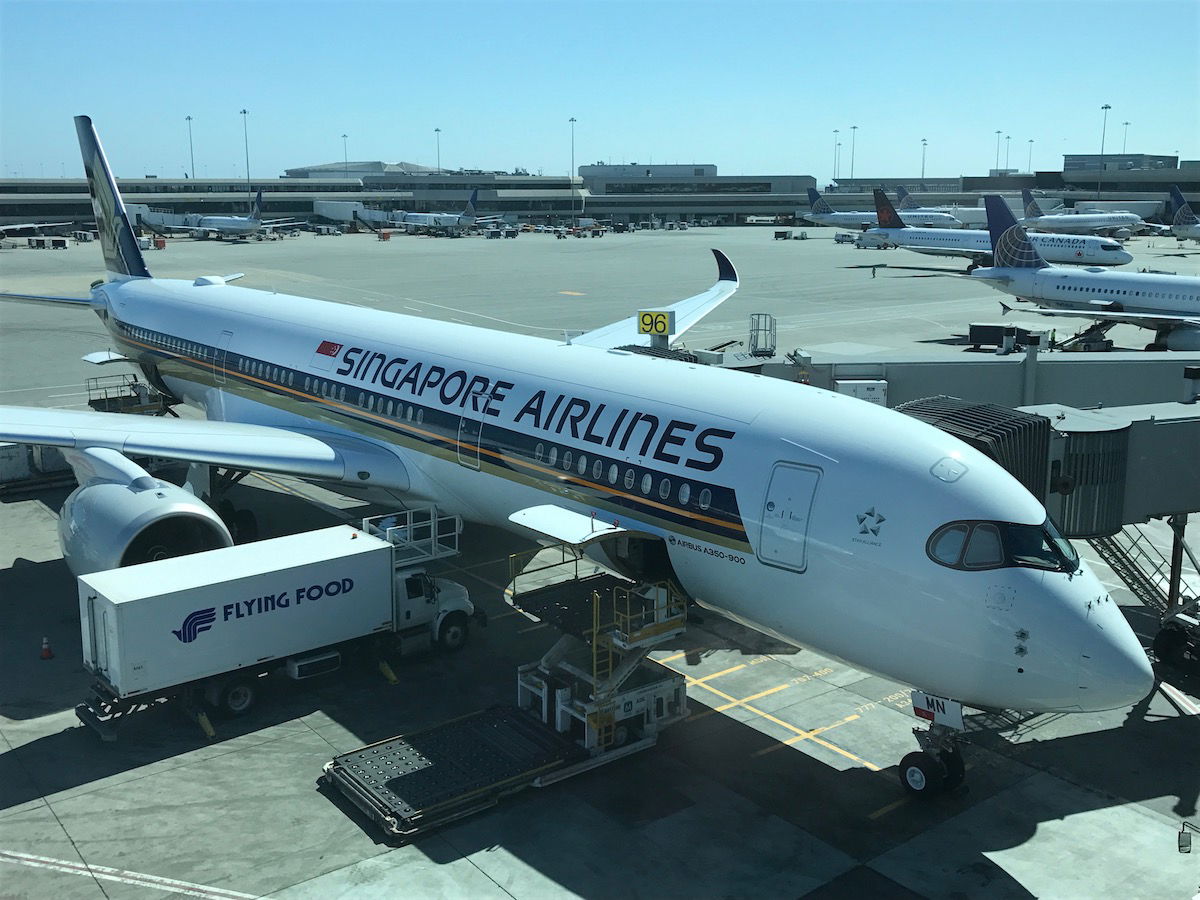 Is Singapore Airlines cutting an LAX route?
Currently Singapore Airlines offers two daily flights between Singapore and Los Angeles — one operates via Tokyo Narita, and the other via Seoul Incheon.
It seems highly unlikely that they'll offer three daily flights when the nonstop flight to Singapore resumes, so the prevailing theory has been that Singapore Airlines will discontinue their flight between Seoul Incheon and Los Angeles (this is a route they only started operating last year, while the route through Tokyo Narita has been around for eons).
It looks like that's one step closer to being official. Singapore Airlines has stopped selling first class seats for travel on their flight between Los Angeles and Seoul Incheon as of December 1, 2018. However, they haven't actually zeroed out other fare classes completely:
They're continuing to sell economy seats, though only in the highest fare classes
They're continuing to sell business class seats, though only in the highest fare classes


Given that they've just zeroing out first class, it's possible that they're just going to change the plane on the route from a 777-300ER to an A350-900. That would represent a capacity reduction of just 11 seats, though, so I doubt that's the case, especially since they're zeroing out cheaper fare classes in other cabins as well.
It seems much more likely to me that Singapore Airlines would just axe this route altogether. They've stopped selling seats in first class because the nonstop flight won't have first class, while for other passengers they'd probably just try to accommodate them either on the nonstop, or on the other daily Singapore Airlines flight via Tokyo Narita. For those traveling between Los Angeles and Seoul Incheon, they may just try to rebook them on their partner, Asiana.
Do you think Singapore Airlines will cut their Los Angeles to Seoul Incheon route, and if so, are you surprised? What do you think Singapore Airlines will choose as their fourth nonstop US destination (after EWR, LAX, and SFO)?