Singapore Airlines will be bringing back yet another one of its fifth freedom flights to the United States, and with this, the airline is very close to restoring its pre-pandemic routemap to the United States.
Singapore Airlines returns to Houston
As of December 1, 2021, Singapore Airlines will be restoring its flight between Singapore and Houston, which operates via Manchester. The flight will operate 3x weekly with the following schedule:
SQ51 Singapore to Manchester departing 1:30AM arriving 7:55AM
SQ51 Manchester to Houston departing 10:05AM arriving 2:25PM
SQ52 Houston to Manchester departing 6:50PM arriving 9:30AM (+1 day)
SQ52 Manchester to Singapore departing 11:00AM arriving 7:55AM (+1 day)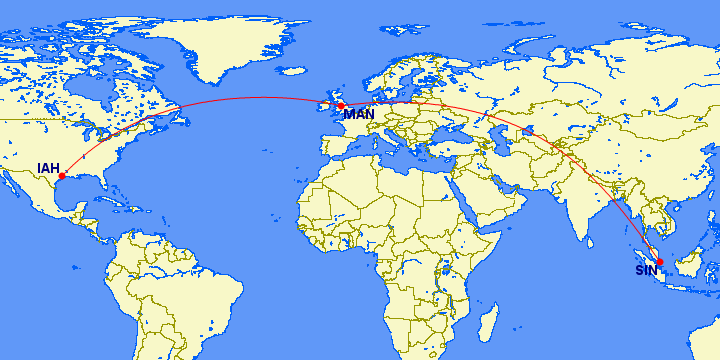 The flight between Houston and Manchester operates as a fifth freedom flight, meaning you could fly Singapore Airlines exclusively between the United States and United Kingdom, if you wanted to.
Singapore Airlines will use an Airbus A350-900 for the route, featuring a total of 253 seats. This includes 42 business class seats, 24 premium economy seats, and 187 economy seats.
This flight will not be operating as part of the "Vaccinated Travel Lane" concept, unlike some of Singapore Airlines' nonstop flights between the United States and Singapore. That's because those dedicated flights require only carrying other passengers traveling as part of that arrangement, and it would limit Singapore Airlines' ability to sell seats between Houston and Manchester.
Presumably Singapore Airlines is expecting a fair bit of demand between the UK and the US, given that vaccinated Brits will once again be welcome in the United States as of November, after being banned since March 2020.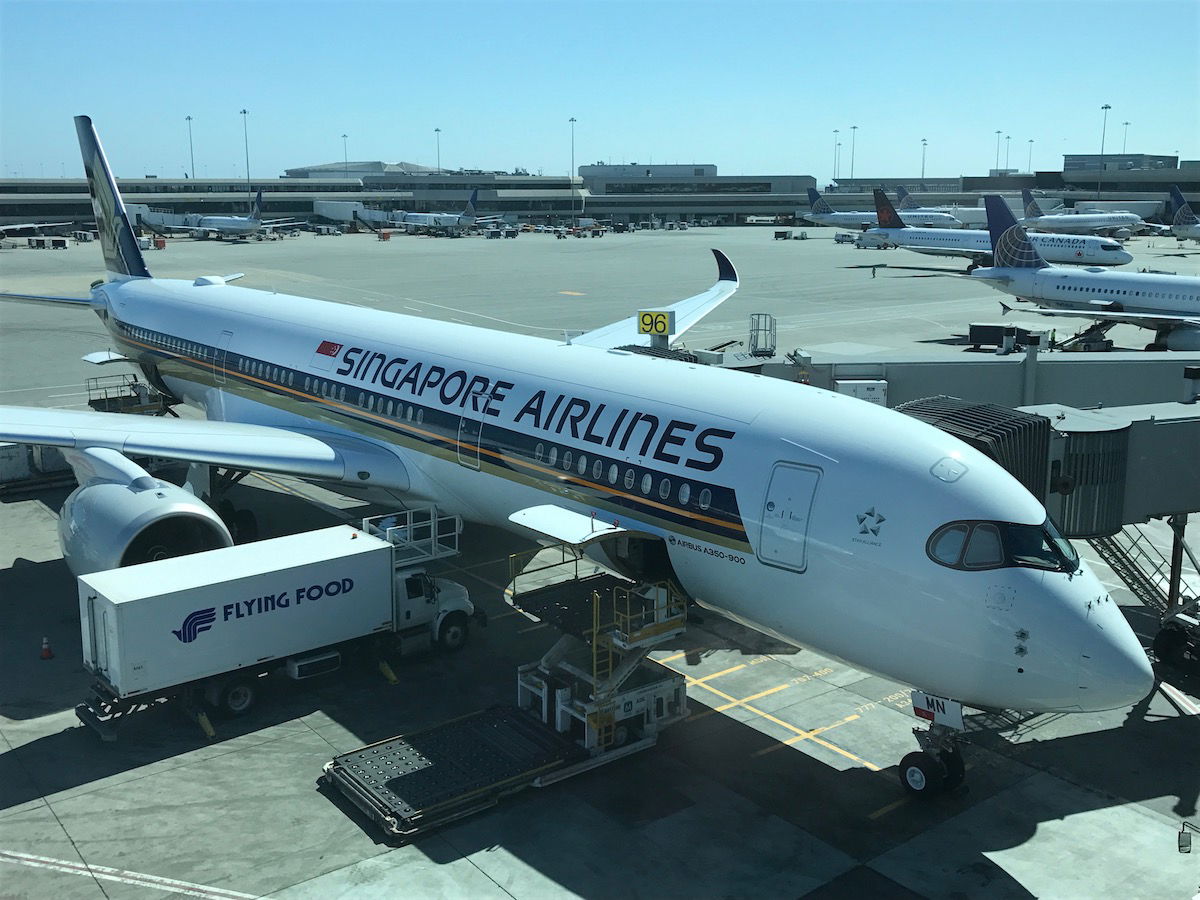 Redeem miles for this Singapore Airlines flight
If you want to redeem miles for Singapore Airlines' premium cabins on long haul flights, you'll want to book directly through the KrisFlyer program, since the airline doesn't make these seats available to most partner programs.
The good news is that KrisFlyer is transfer partners with all major transferable points currencies, making the points easy to earn. On top of that, at the moment Singapore Airlines will give you Star Alliance Gold status if you transfer 250,000 bank points to the KrisFlyer program.
Award availability on these flights is excellent, whether you're traveling across the Atlantic, or all the way across the globe. If you want to redeem for business class between Houston and Manchester, that will cost you 72,000 KrisFlyer miles one-way.

Meanwhile if you want to redeem all the way between Houston and Singapore, that will cost you 99,000 KrisFlyer miles one-way.

This is a pretty comfy way to cross the Atlantic, and a great value as well.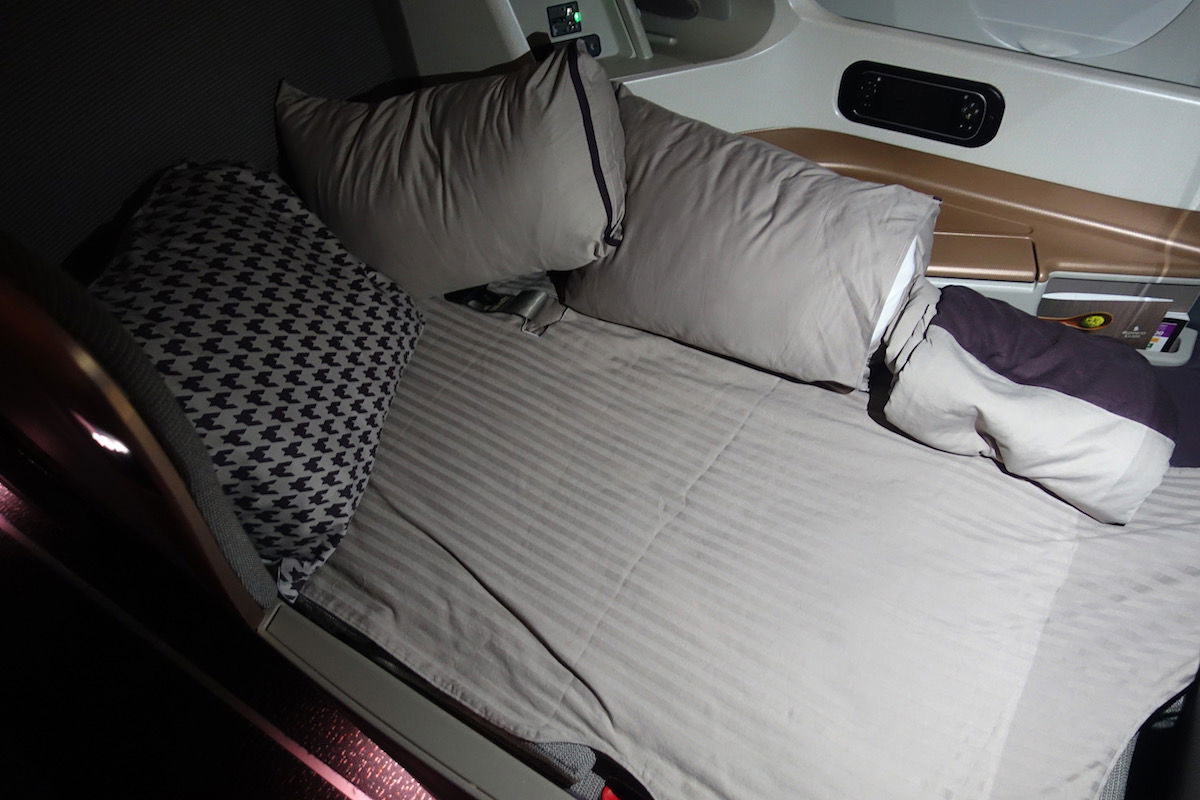 Bottom line
Singapore Airlines will be restoring service to Houston as of December 2021, and there's plenty of award availability. This flight operates via Manchester, so this flight serves a few different markets.
Singapore Airlines has now restored a significant portion of its route network to the United States, as the airline also recently announced plans to restore New York to Frankfurt and San Francisco to Hong Kong services.
What do you make of Singapore Airlines restoring flights to Houston?