Singapore Airlines is presently taking delivery of their first Boeing 787-10, for which they're the launch customer. While this plane can operate longhaul routes, Singapore Airlines plans on using the 787-10 for regional flights, primarily around Asia. While taking delivery of the new plane, Singapore Airlines' CEO, Goh Choon Phong, revealed a couple of interesting things about the carrier's future. The Straits Times has all the details.
Singapore Airlines will introduce third ultra longhaul flight with A350-900ULR
Not only is Singapore Airlines the launch customer for the 787-10, but they're also the launch customer for the A350-900ULR (the "ULR" stands for "ultra long range"). The airline has seven of these planes on order, and they should take delivery of their first one later this year. While Singapore Airlines already has A350-900s (they have 21 in their fleet, with a further 39 on order), the A350-900ULR is even longer range.
Singapore Airlines plans to use the A350-900ULR to launch nonstop flights to New York and Los Angeles. They operated these flights until 2013, but were forced to end them when they got rid of their A340-500s.
Singapore's A350-900ULRs will feature just 162 seats, including 68 business class seats and 94 premium economy seats. This is both to keep the weight of the plane down, and also because the only way to make money on these ultra longhaul flights is with premium passengers.
In the meantime Singapore Airlines has launched nonstop flights to San Francisco with the A350-900 (the non-ULR version), and that's just at the outer range of the plane.
So once Singapore Airlines has the A350-900ULR they'll have nonstop flights to Los Angeles, New York, and San Francisco.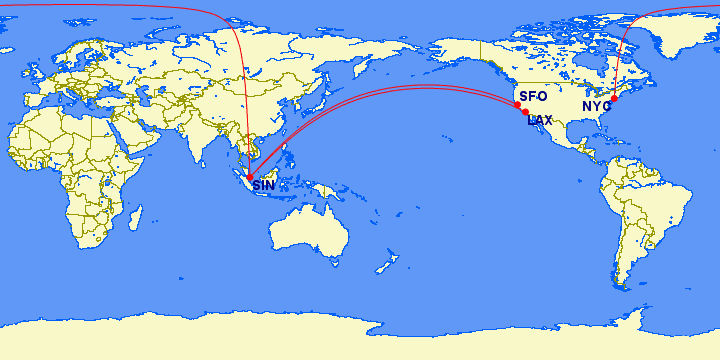 With seven of these planes on order, though, it looks like Singapore Airlines is planning a third destination for the A350-900ULR. Per The Straits Times:
When asked about plans for the new Airbus 350-900ULR – which SIA will be the first airline to operate – Mr Goh said there is potentially one more destination that the carrier has "firm plans" for. However, he declined to reveal what the destination could be.
My original assumption was that they'd use the A350-900ULRs for San Francisco, but when they were pressured into starting the route early for competitive reasons, I guess that's off the table.
Where could Singapore Airlines fly the A350-900ULR? Everywhere in Asia, Australia, Africa, and Europe, is within range of their other planes. So it has to be somewhere in South America, or possibly even North America. It also has to be somewhere that has a lot of business traffic, since the plane has so few seats.
The first cities that come to mind are Chicago and Toronto. Both are big markets as such, and are also Star Alliance hubs. Maybe we could also see Houston or Sao Paulo, though those flights are approaching 10,000 miles one-way, and I'm not sure exactly what the range of Singapore's A350-900ULR will be, since it comes down to the plane's weight.
Singapore Airlines will introduce a new first class on the 777-9
Singapore Airlines has 20 Boeing 777-9 aircraft on order, which they'll be using for longhaul flights as well. They'll start taking delivery of those planes in 2021, so we're still a few years off from those planes being in service.
While there are limited details as of now, Singapore Airlines has revealed that they'll be introducing a new first class seat on the 777-9, which they believe will set the industry standard:
The new first-class offering is currently in the conceptualisation stage. Said the airline's chief executive Goh Choon Phong: "We believe when we launch it, we will set an industry standard."

Mr Goh said: "(SIA will) be going out to our consumers and customers to get better ideas about what it is they really want in the next quantum leap of service and product."
It sounds like they don't even really know what they're going to offer yet, but rather that the design is still in the very early stages.
Singapore Airlines is unique in that they really have two types of first class concepts. Their 777s have "first class," while their A380s have "Suites," which is the forward most cabin on that plane. Singapore Airlines recently introduced their new Suites on the A380. Their 777 first class, on the other hand, is less impressive.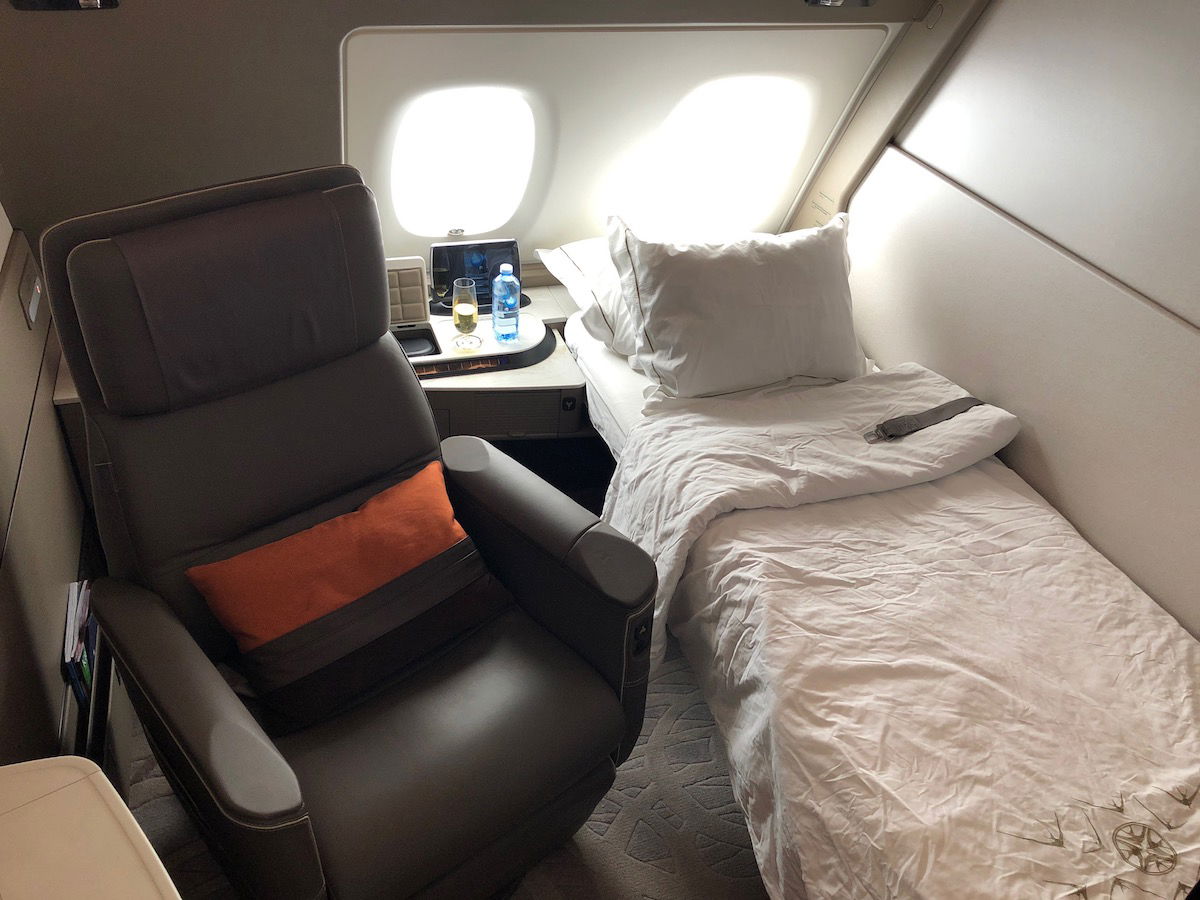 It's interesting that Singapore Airlines says that the new first class will set the industry standard. I assume it won't actually be better than the new Suites (due to space constraints), and that they're considering that to be a different product for these purposes. However, I'm highly skeptical of whether Singapore Airlines will be able to set a new industry standard.
Emirates recently introduced their new first class on the 777, which I'd argue has set the new industry standard, and is better than Singapore's new A380 Suites.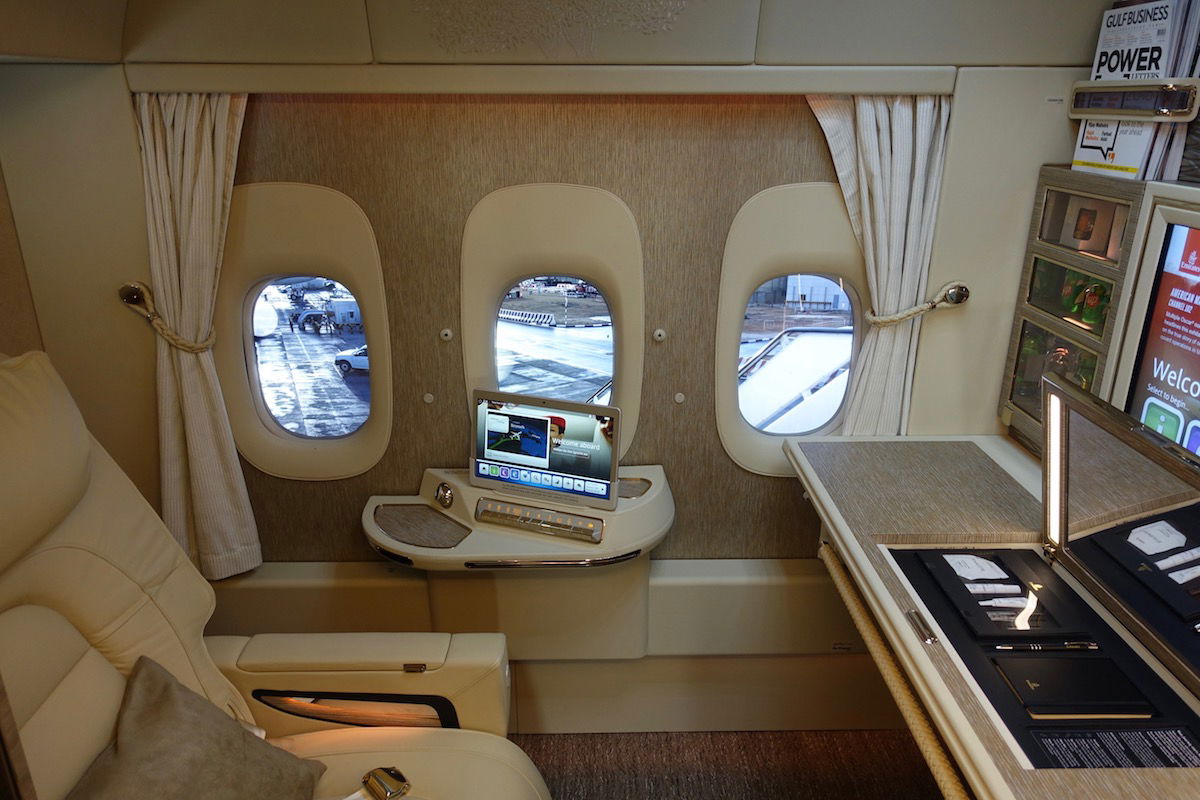 Bottom line
These are exciting times for Singapore Airlines. They operate a fleet of 111 widebody aircraft, with a further 117 planes on order. They're the launch customer for the 787-10, A350-900ULR, and will also be getting the 777-9 within a few years. Singapore Airlines knows how to keep a young fleet, and I can't wait to fly all the planes that are on the way.
What other ultra longhaul route do you think Singapore Airlines will launch? Do you think Singapore Airlines' new first class will actually set the industry standard?