Singapore Airlines is getting some criticism for how it handled a mechanical issue on a recent flight departing Shanghai.
Singapore Airlines keeps passengers on plane for hours
The Straits Times reports on what happened on a Singapore Airlines flight on Wednesday, September 6, 2023. Specifically, flight SQ833 was scheduled to operate from Shanghai (PVG) to Singapore (SIN), departing at 4:50PM and arriving at 10:20PM. The 2,357-mile flight was operated by an 11-year-old Airbus A380 with the registration code 9V-SKT.
Long story short, passengers were trapped on the aircraft for roughly eight hours, without actually flying anywhere. According to reports, the aircraft pushed back on-time, and taxied out to the runway. However, due to a technical fault, the takeoff had to be aborted, and the aircraft returned to the gate.
The captain told passengers that maintenance would have to board the aircraft, and he initially asked passengers to be patient for 30 minutes, which then turned into an hour, and then turned into a much longer rolling delay. In the end, passengers stayed on the aircraft until around 12:30AM, at which point the flight was canceled.
Passengers were given hotel accommodation for the night, though due to the number of passengers, it was 3-4AM before many passengers reached their hotels. Most passengers were then rebooked on the same flight the following day.
During the delay, the crew reportedly served meals and refreshments. However, the air conditioning had reportedly been turned off several times during this ordeal as maintenance work was being performed, and it got incredibly hot in the cabin.
Here's how a Singapore Airlines spokesperson describes this incident:
"The aircraft returned to the bay and engineers were brought on-site to try to rectify the issue. For safety reasons, the ground power had to be disabled while the checks were going on. Customers disembarked the aircraft at 12.30am and hotel accommodation was arranged. All affected customers were rebooked on other flights (on Thursday) and have since departed Shanghai."

"We recognise that the customers could have been allowed to leave the aircraft earlier. SIA apologises to the affected customers for this and we will review our procedures to avoid a recurrence."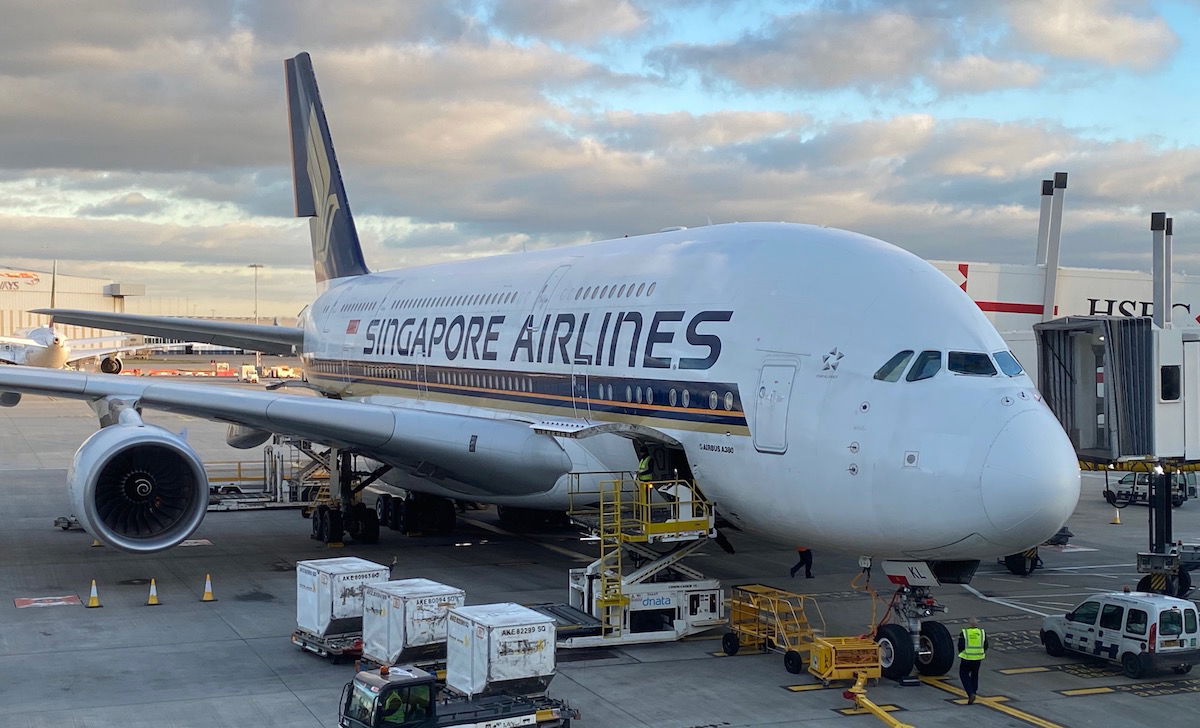 This is a tough situation, but airlines have to do better
It goes without saying that airlines need to do better than trapping passengers on a plane for eight hours. Even with the excellent service on Singapore Airlines, this is extremely uncomfortable, and also potentially dangerous for some passengers, if the cabin's temperature isn't properly maintained.
In the United States we have the three hour tarmac rule, whereby airlines have to give passengers the option of disembarking within a much shorter timeframe. This rule came about because of all the situations where passengers ended up being trapped on planes for extended periods, and often without the friendly service that's available on Singapore Airlines.
That being said, I also understand how situations like this can happen:
Presumably the pilots genuinely thought that the issue could be resolved fairly quickly
If the issue could be resolved quickly, it's much more efficient to keep everyone onboard; otherwise that can lead to a significant additional delay, as bags of passengers who choose not to travel need to be offloaded
Even as the rolling delay continued, I assume that pilots thought that a fix could happen any minute; I imagine pilots also suffer from some sort of a sunk cost fallacy, as it would be kind of weird to say four hours in "hey, we still don't have a solution, but you can get off the aircraft now, if you prefer"
Everyone has the goal of getting to their final destination as efficiently as possible. If the maintenance problem had been fixed after 30 minutes but passengers had been given the option to deplane, that might have caused an additional hour delay. People would have been mad at the airline about that. On the other end of the spectrum, keeping passengers on a plane for eight hours is the other extreme.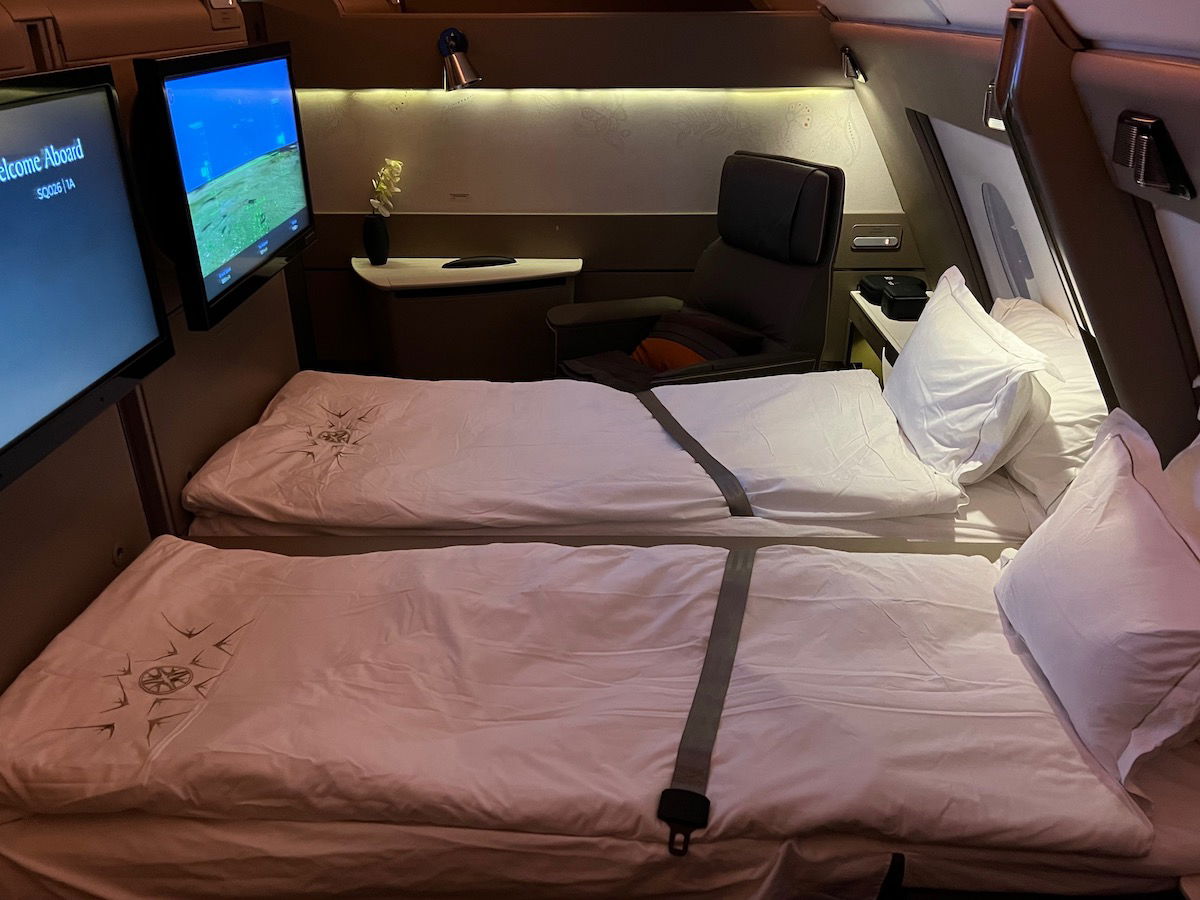 Bottom line
Hundreds of passengers on a Singapore Airlines flight from Shanghai to Singapore were stuck on an A380 for eight hours without even leaving the ground. The plane had a technical fault before takeoff, so returned to the gate. The crew hoped it would be a quick fix, so kept passengers onboard.
Unfortunately that didn't end up being the case, and around eight hours after boarding, passengers finally disembarked, as the flight was canceled, and passengers were rebooked for the following day.
While I'm sure the carrier's goal was to get everyone on their way as quickly as possible, at some point you just have to at least let people wait in the gate area, because eight hours on a plane without going anywhere is excessive.
What do you make of this Singapore Airlines delay in Shanghai?