Update: Read my full Singapore Airlines Business Class A330 Ahmedabad To Singapore review.
Hello from Ahmedabad! After flying Etihad's 787 first class from Washington to Abu Dhabi, then spending a few hours in a private room at Etihad's first class lounge, and then flying Etihad's A320 business class from Abu Dhabi to Ahmedabad, it was time to continue my journey to Newark via Singapore.
Yes, truly the long way from Washington to Newark. 😉
The reason I was in Ahmedabad was because Singapore Airlines publishes cheap paid business class fares from there to Newark, so for just $1,300 I could fly Singapore Airlines business class on the world's longest flight.
But first I had to take the five hour redeye from Ahmedabad to Singapore.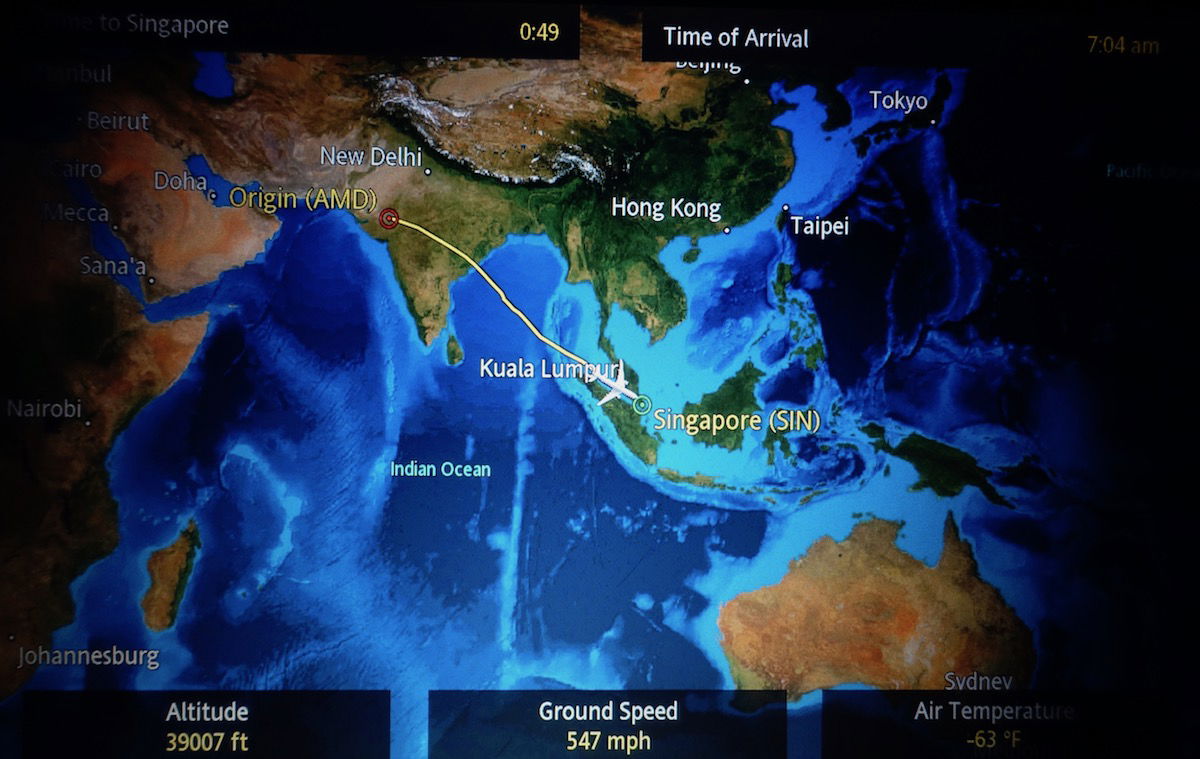 The airline uses the A330 for this route, which is the backbone of their short-haul fleet, though over time they'll replace many of these with 787-10s.
These planes have 30 business class seats, spread across five rows in a 2-2-2 configuration.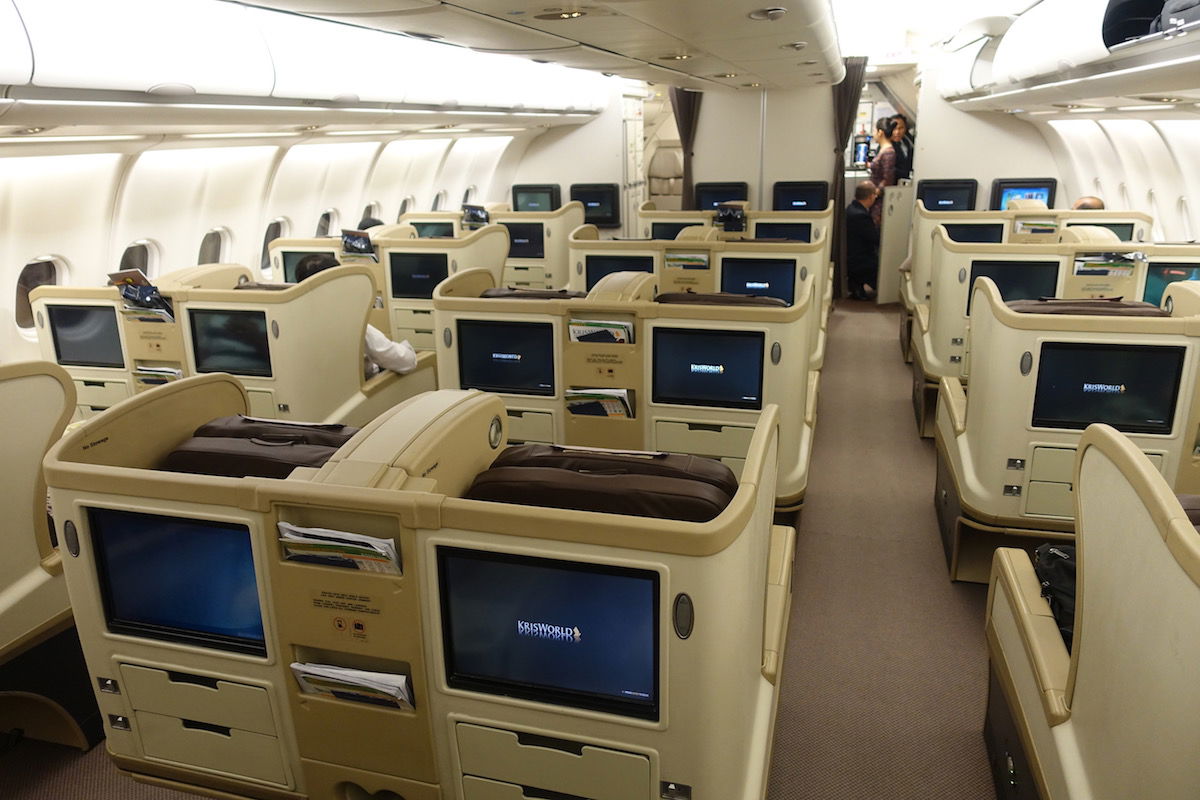 While the cabin looks nice, Singapore Airlines uses rather uncomfortable angled business class seats on these planes.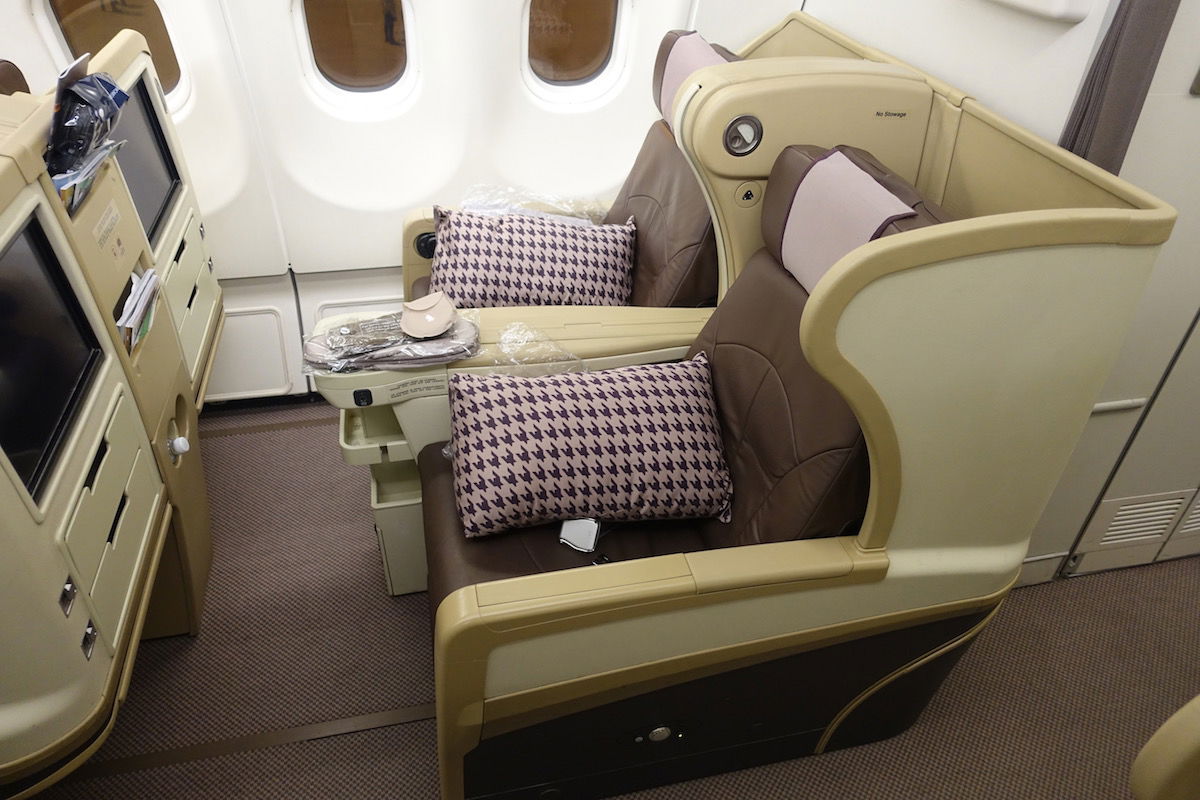 To me the angle isn't just minor like on some airlines, but rather extremely uncomfortable and a deal-breaker for sleeping, unless I'm really tired. Good thing I'm taking a bunch of redeyes in a row, so at the moment I'm staying up all night and sleeping all day (which sounds like my childhood dream, but is also sort my adult nightmare). The business class cabin was only a third full, so I had an entire row to myself.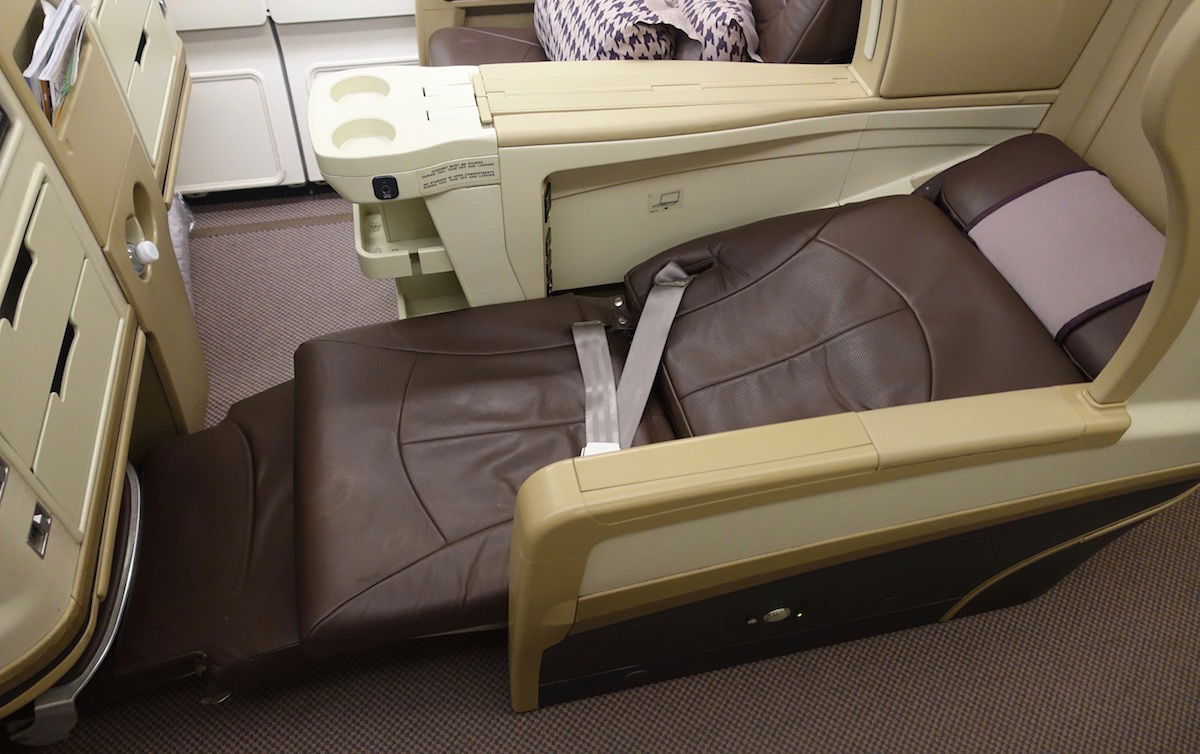 On these planes Singapore Airlines has an excellent, plush pillow, and a nice blanket.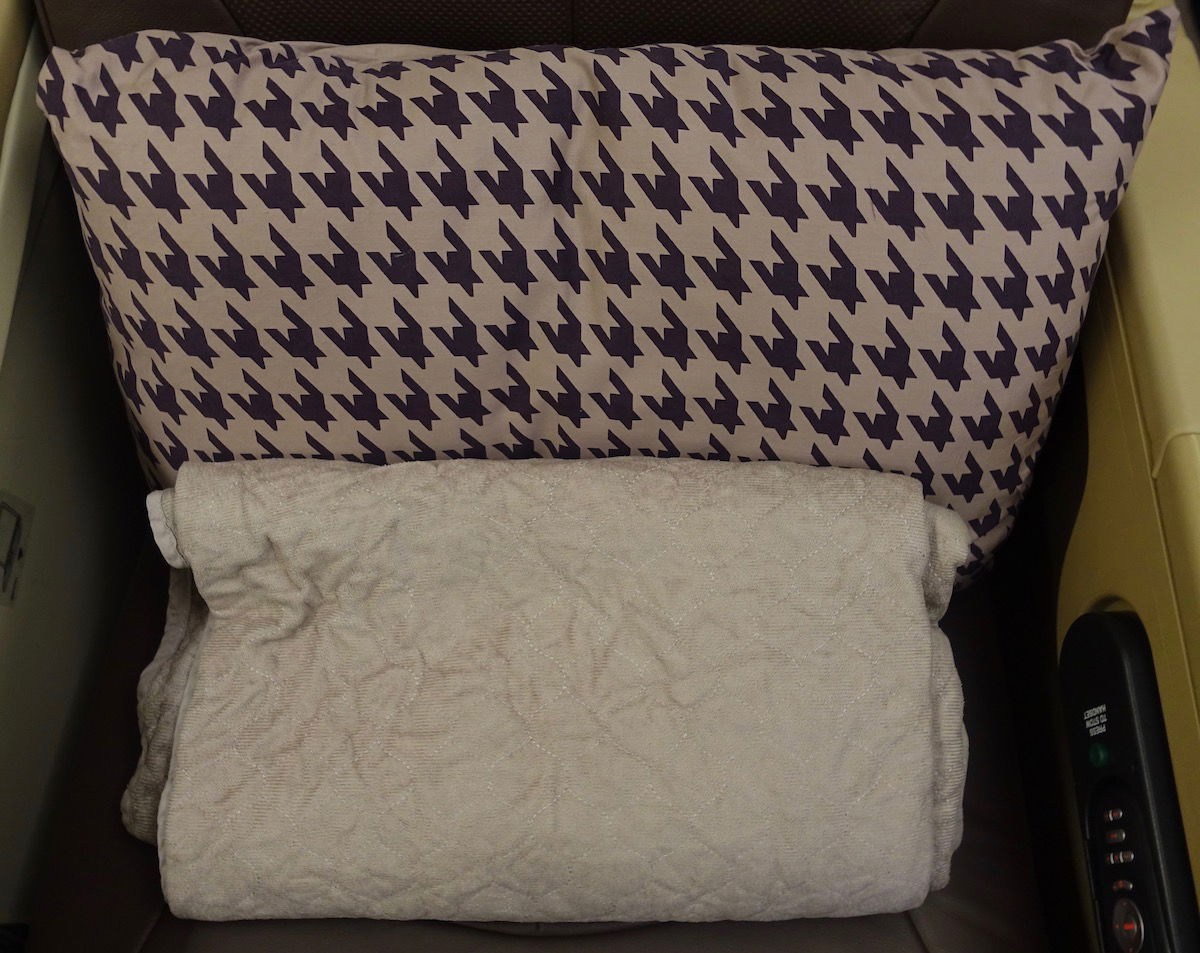 While the seat leaves a bit to be desired, the service was exceptional as usual on Singapore. The flight departed around 11PM, and despite that there was a full dinner service. This began with drinks and mixed nuts.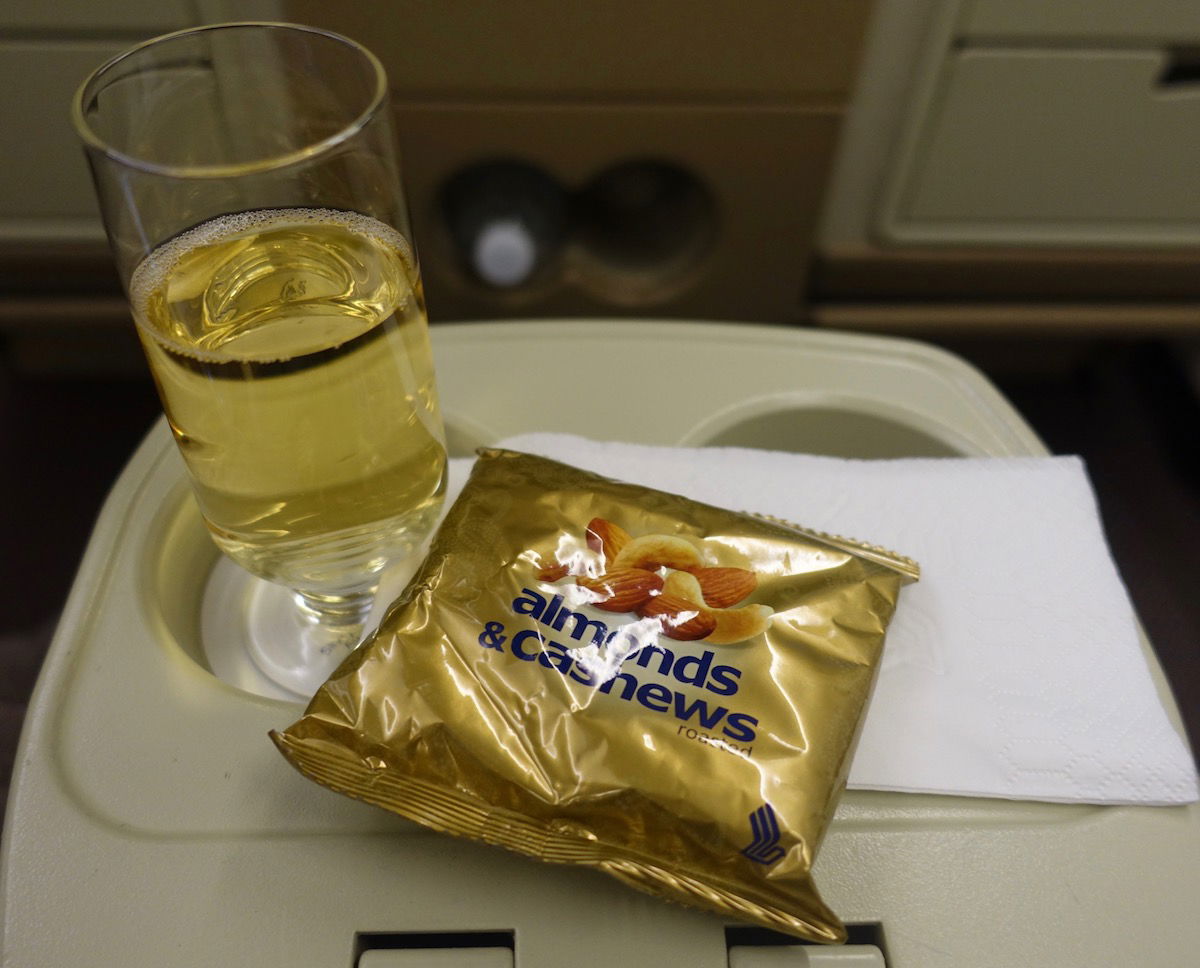 Then there was a starter consisting of a marinated prawn nicoise salad.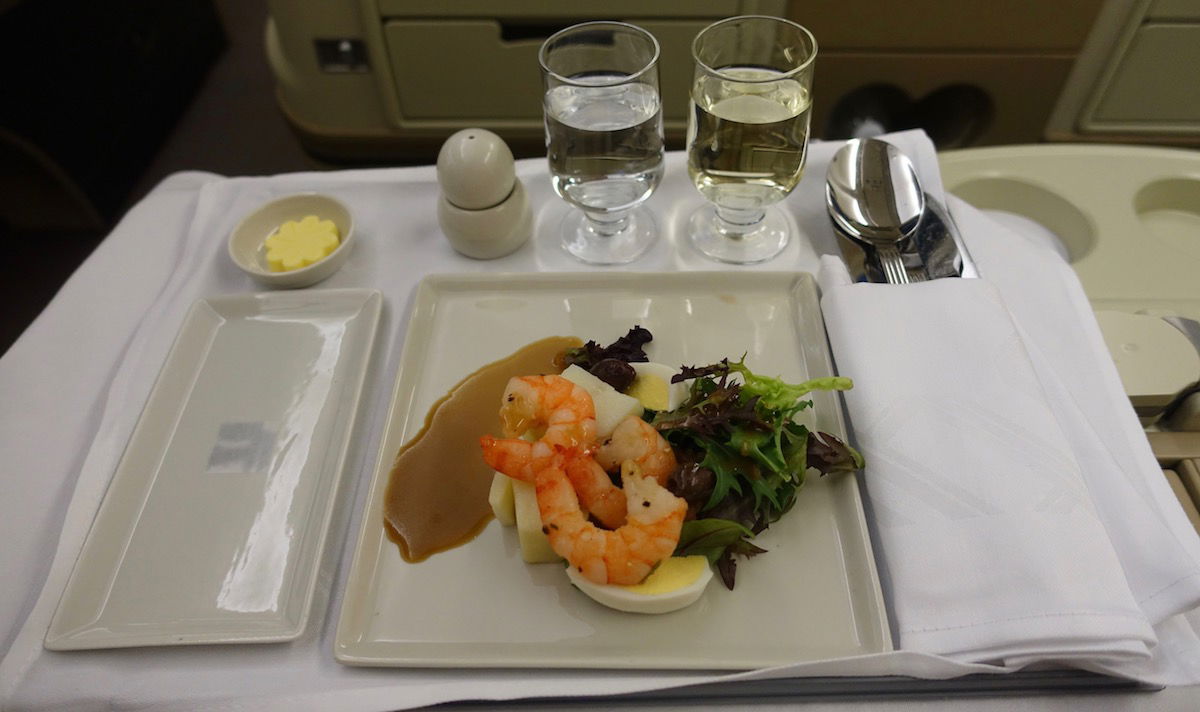 For the main course I had the Indian vegetarian option, which was exceptionally tasty.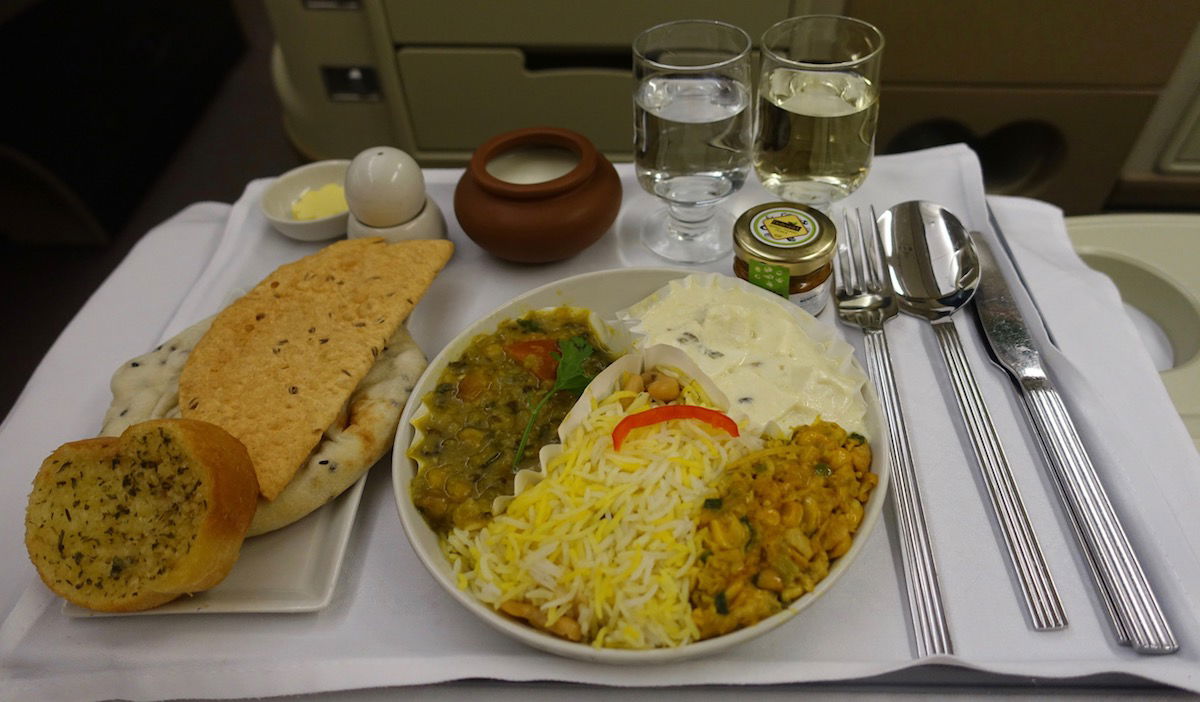 Then for dessert was a praline gateau.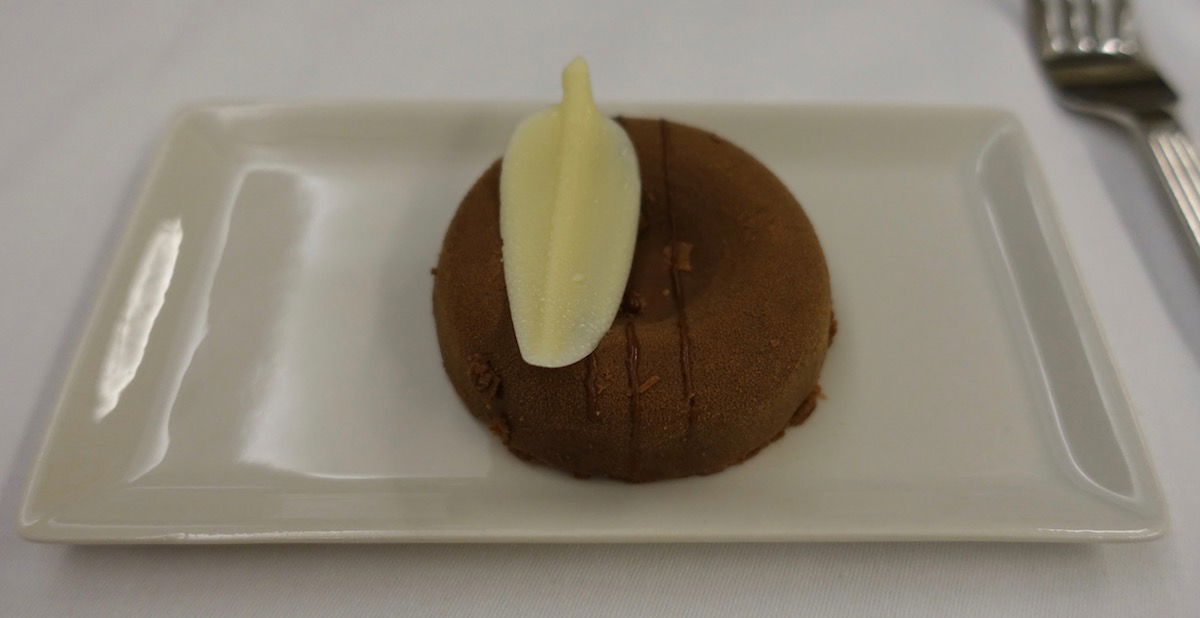 Singapore Airlines' entertainment system is one of the best in the sky, so I watched a couple of TV shows, though I mainly just worked for most of the flight. Starting with the descent I was treated to a beautiful sunrise, which is the best inflight entertainment of all.
There's nothing that reminds me of Singapore quite as much as the view of all the ships as you approach.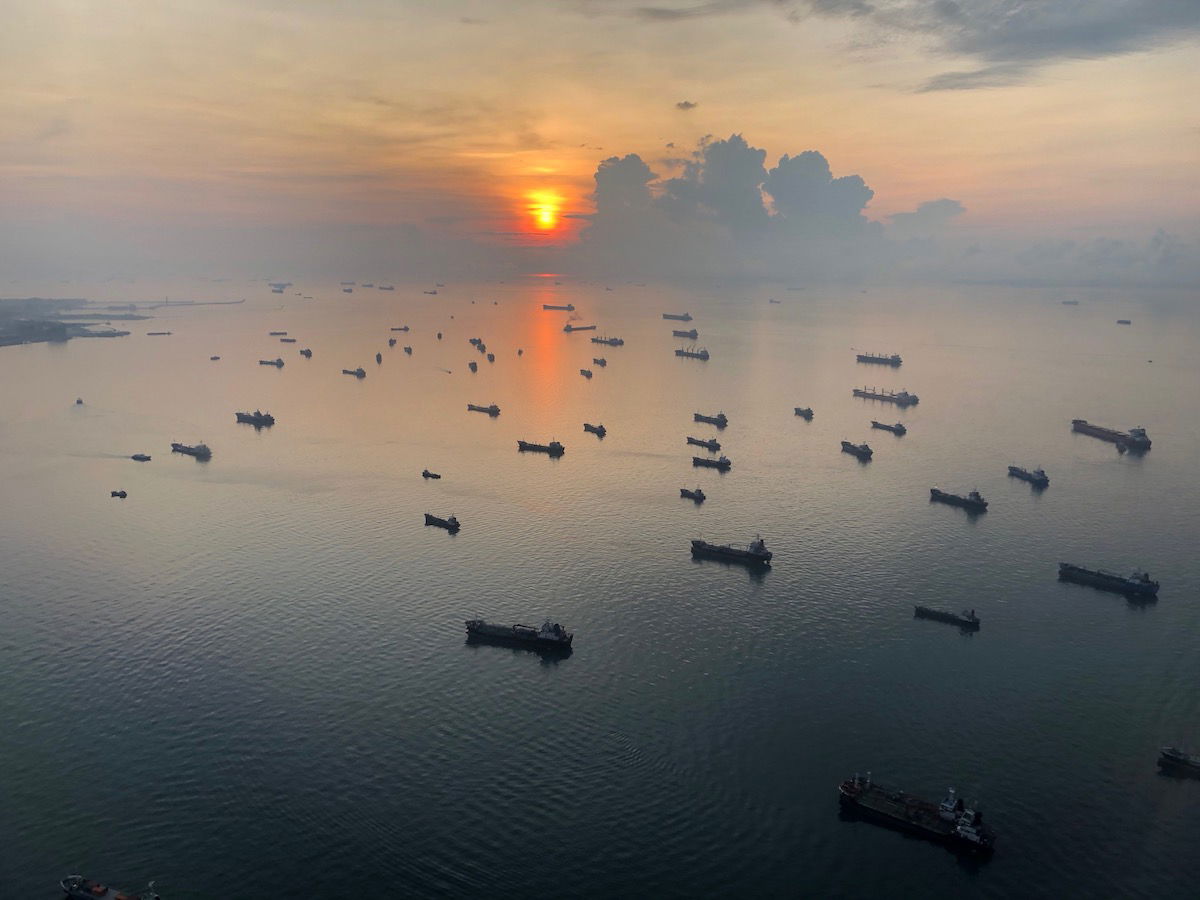 Bottom line
Service was excellent as usual on Singapore Airlines, and I was especially impressed by the food on this redeye. The starter, main course, and dessert, were all exceptional. The entertainment, pillow, and blanket, were all very good as well.
The only problem is the seat, which is a pretty big issue. For a daytime flight this seat is totally fine, though personally I find angled seats to be tough to sleep in. Fortunately Singapore is taking delivery of dozens of 787-10s for regional flights, which feature flat beds in business class.
If you've flown Singapore's A330 business class, what was your experience like?