Update: Read my full Etihad Business Class A320 Abu Dhabi To Ahmedabad review.
Hello from Ahmedabad! After flying Etihad's 787 first class from Washington to Abu Dhabi, then spending a few hours in a private room at Etihad's first class lounge, it was time to connect to Ahmedabad on an Etihad A320.
While I'll have a full review soon, I wanted to share my initial thoughts on this 2hr45min flight. Rather than the usual "10 pictures" format I'll go with "five pictures," since there's not that much to say.
Etihad's A320 business class cabin has a total of 16 seats, spread across four rows in a 2-2 configuration. Legroom is good, though unfortunately Etihad doesn't have many narrowbody planes with flat beds (unlike Qatar Airways).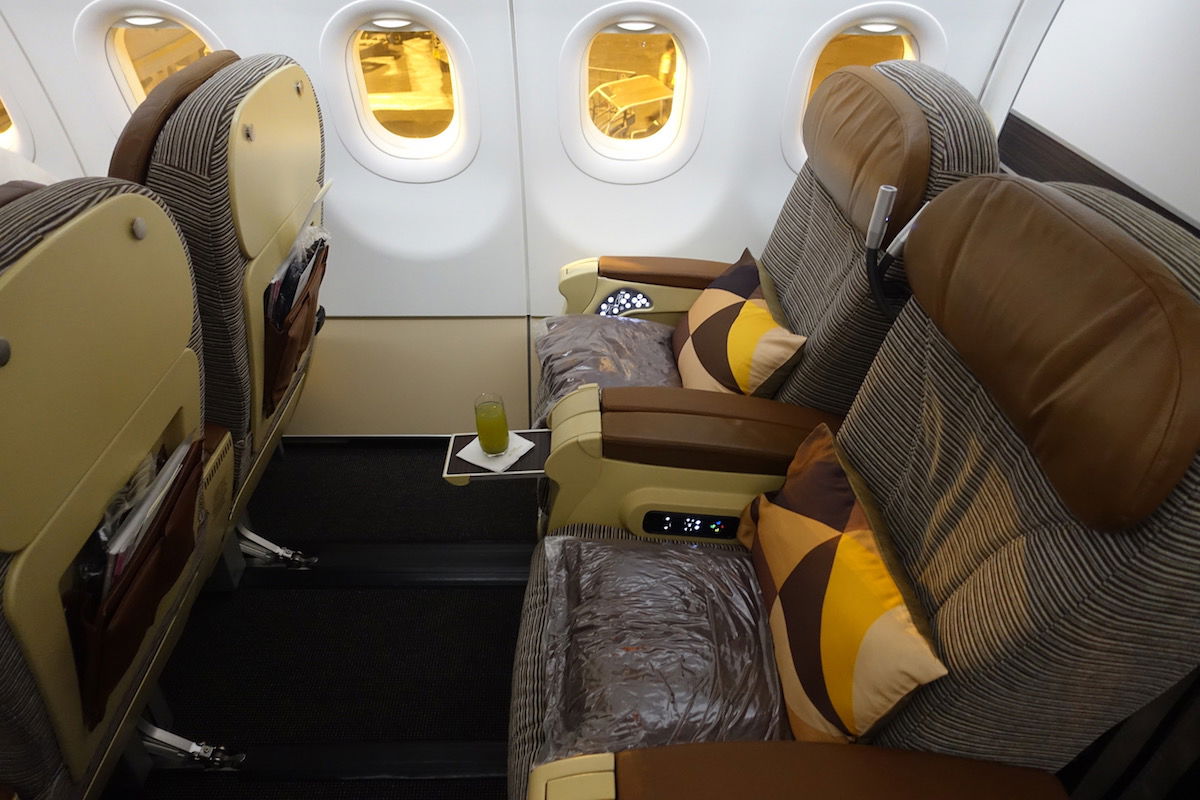 Each seat had a thick pillow and comfortable blanket.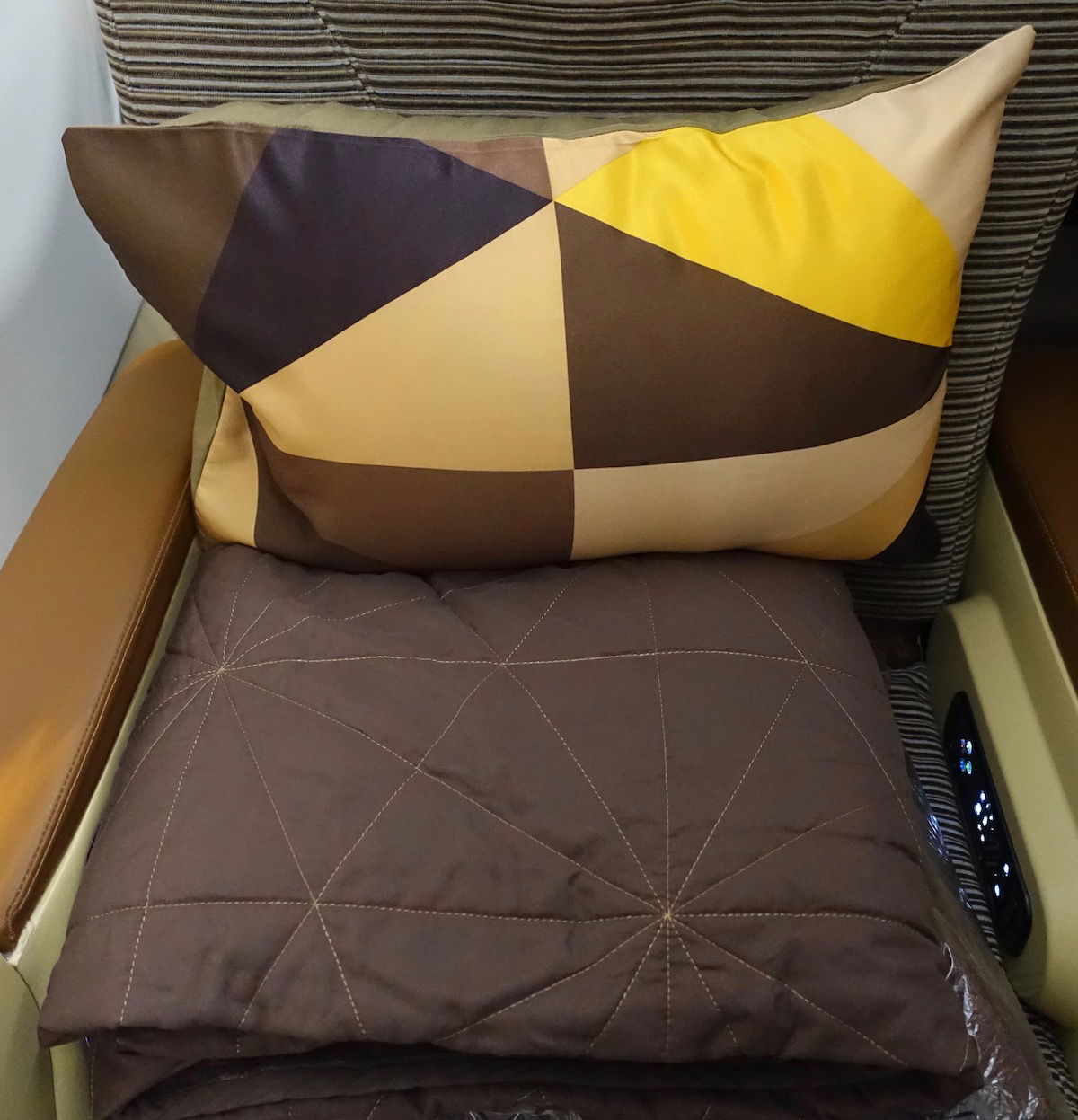 In the armrest was a personal television, which had an extensive entertainment selection.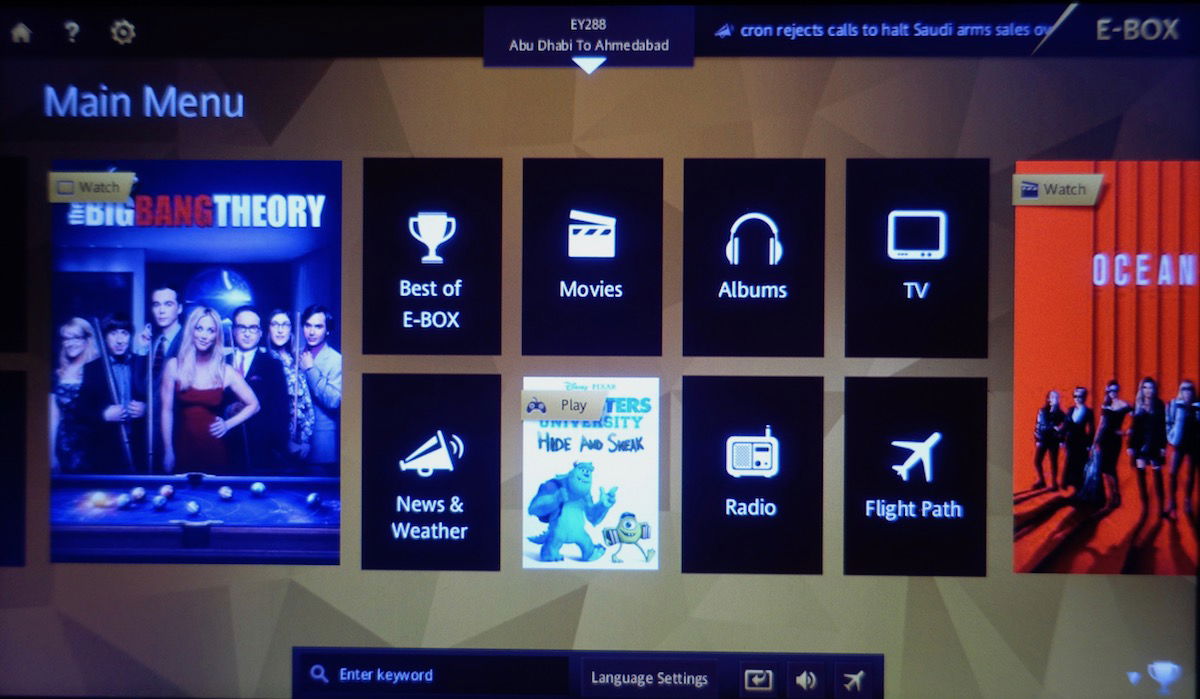 This flight was departing at 11PM and landing after 3AM (there's a time change), so overall I was impressed by the meal service. Everything was served on one tray. I ordered the Indian vegetarian option, which was bhutta methi palak. There was a mezze starter, and then a mango coconut mousse cake for dessert.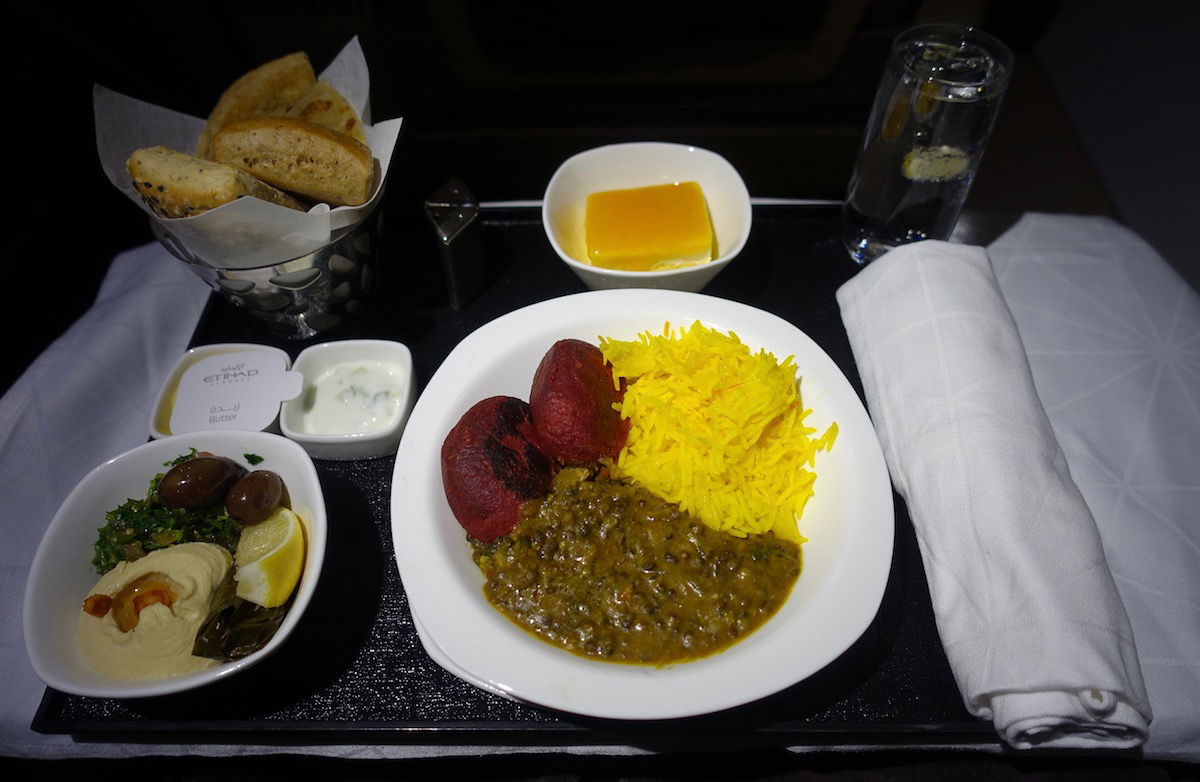 I stayed awake the entire flight (I'm nocturnal this week), so had a cappuccino after the meal, which Etihad always does a good job with.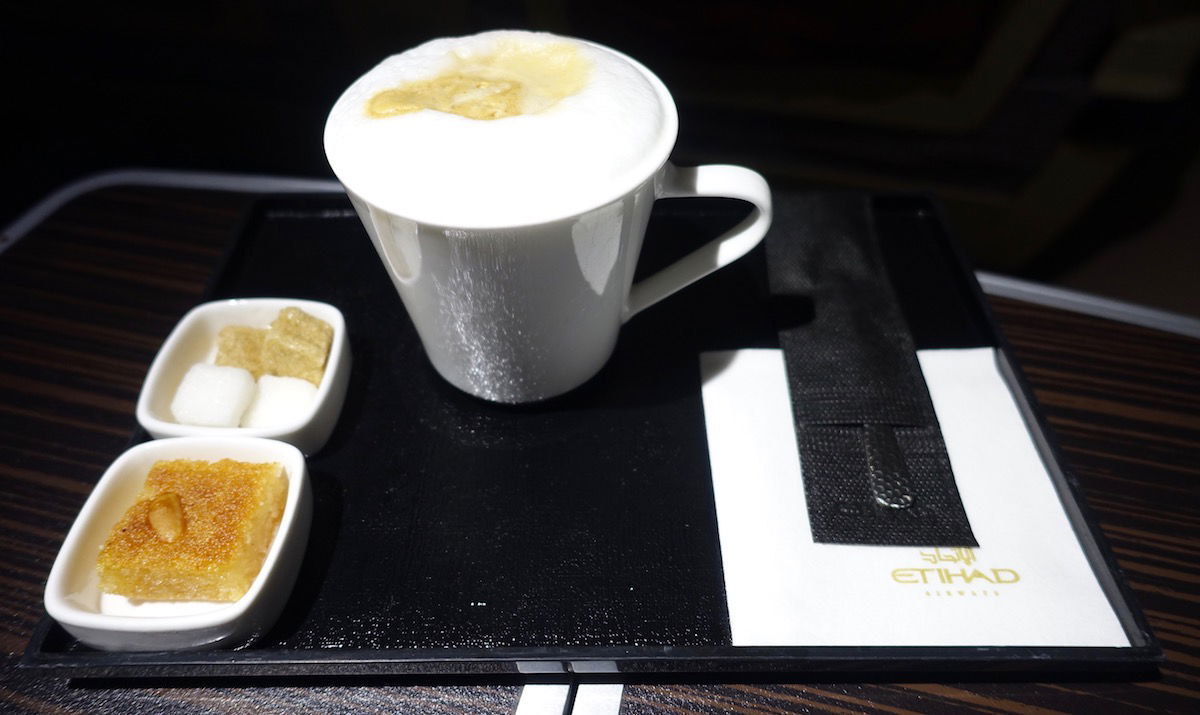 The crew was fine but unremarkable, though frankly I can't blame them for not being enthused, since working an overnight direct turn to Ahmedabad probably isn't the most glamorous trip.
The only other noteworthy thing about the flight was the other passengers. Oh my gosh. We were leaving from a remote stand, and after the bus door closed a guy realized he had forgotten something in the terminal. So he began banging on the window of the bus and causing a commotion. And then that caused an uprising among other people, who didn't want to return to the terminal, who told him to be quiet.
"We are on the runway, we can't go back. We will miss the flight. Be quiet. Stop!"
That only made him bang on the windows harder… I can't wrap my head around why so many passengers decided to get involved here.
Then a bag fell on the head of the guy across from me. They had overstuffed the overhead bins because of the number of carry-ons, so when a lady seated in the bulkhead economy row opened the overhead bin, a bag fell on the head of the guy in the last row of business class. Fortunately it wasn't a huge bag, and the guy didn't seem to be hurt.
When the flight attendant saw this happen she ran over.
"Are you okay, sir?"
"I want compensation."
Really, that's the first thing he said?
"How about another ginger ale, sir?"
"Okay."
Bottom line
Etihad's A320 business class is quite nice, especially if you're used to flying within the US. The meal was good and crew good enough. However, I do think Qatar Airways does a significantly better short-haul product on their A320s, regardless of whether you're flying their A320s with flat beds, or their A320s with recliner seats, similar to what Etihad does.
If you've flown Etihad's A320 business class, what was your experience like?