After flying Etihad 787 first class from Washington to Abu Dhabi, I had access to Etihad's first class lounge before my connecting flight. My connection was about four hours. I've reviewed Etihad's first class lounge before, so this time I wanted to try something a bit new.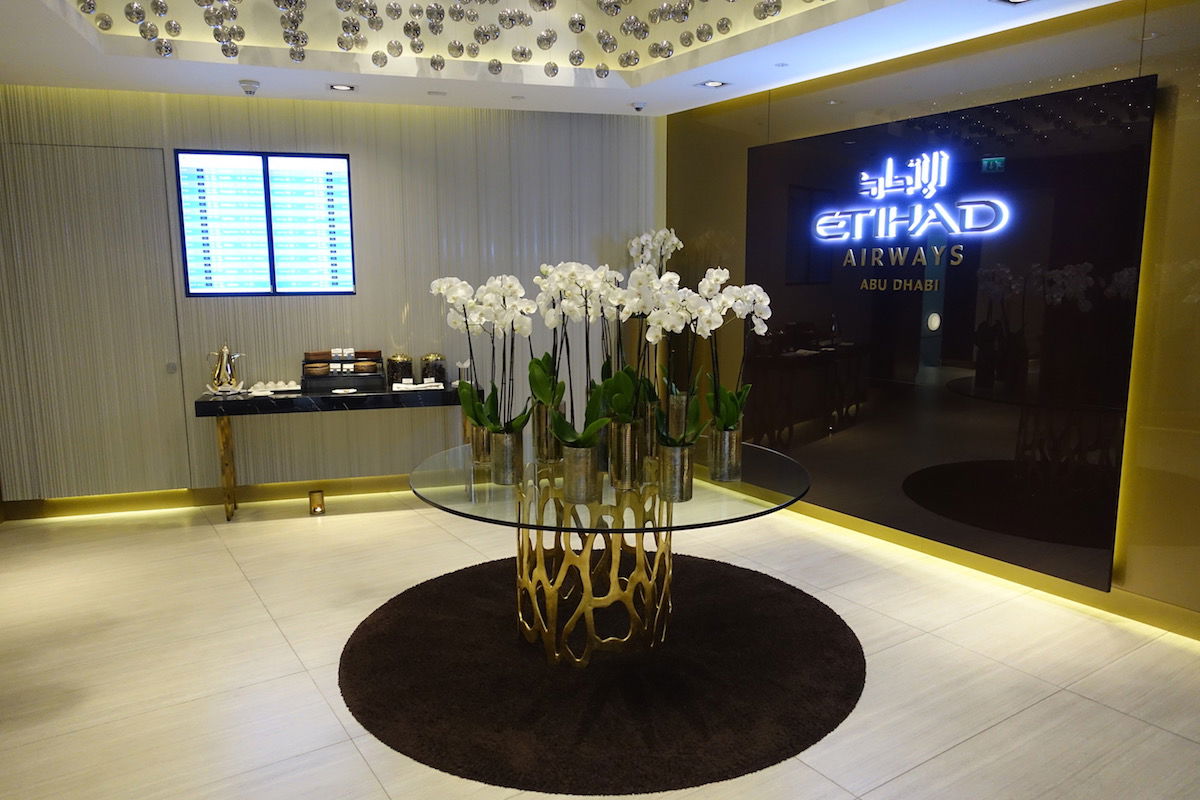 Now, it goes without saying that the Etihad first class lounge is lovely, and it wasn't even full when I was there. So I would have had a very nice layover there.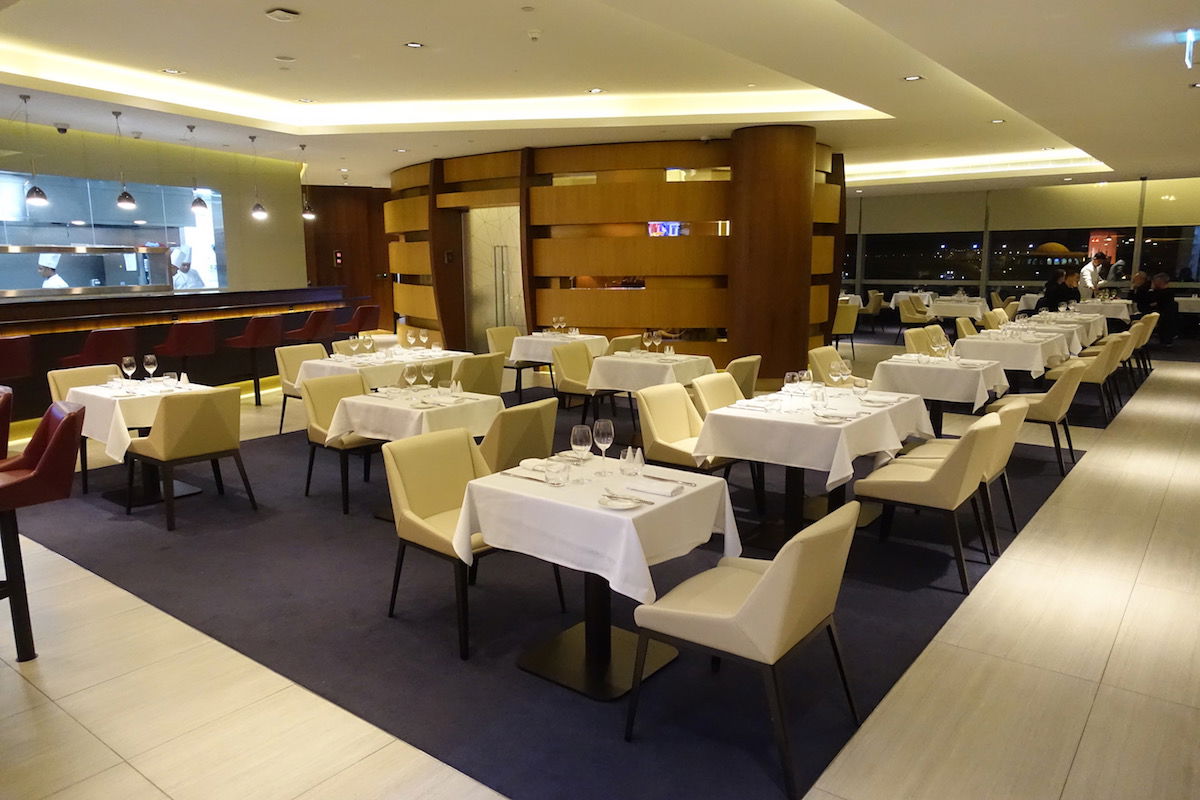 In order to generate more revenue, Etihad has been selling access to some of their "Residence" lounges around the world when they're otherwise not occupied. They started doing so earlier this year at their hub in Abu Dhabi.
The Residence is Etihad's outrageously awesome three room suite with butler service on A380s, which I reviewed last year between Abu Dhabi and Sydney:
While you don't get the enhanced service when you pay to access just the lounge, I wanted to see what it was like.
Once inside the lounge I visited the customer service desk, and inquired about buying access to one of the "VIP rooms" (what's what they call them). The attendant swiped my credit card for $100 in no time, and brought me to the room.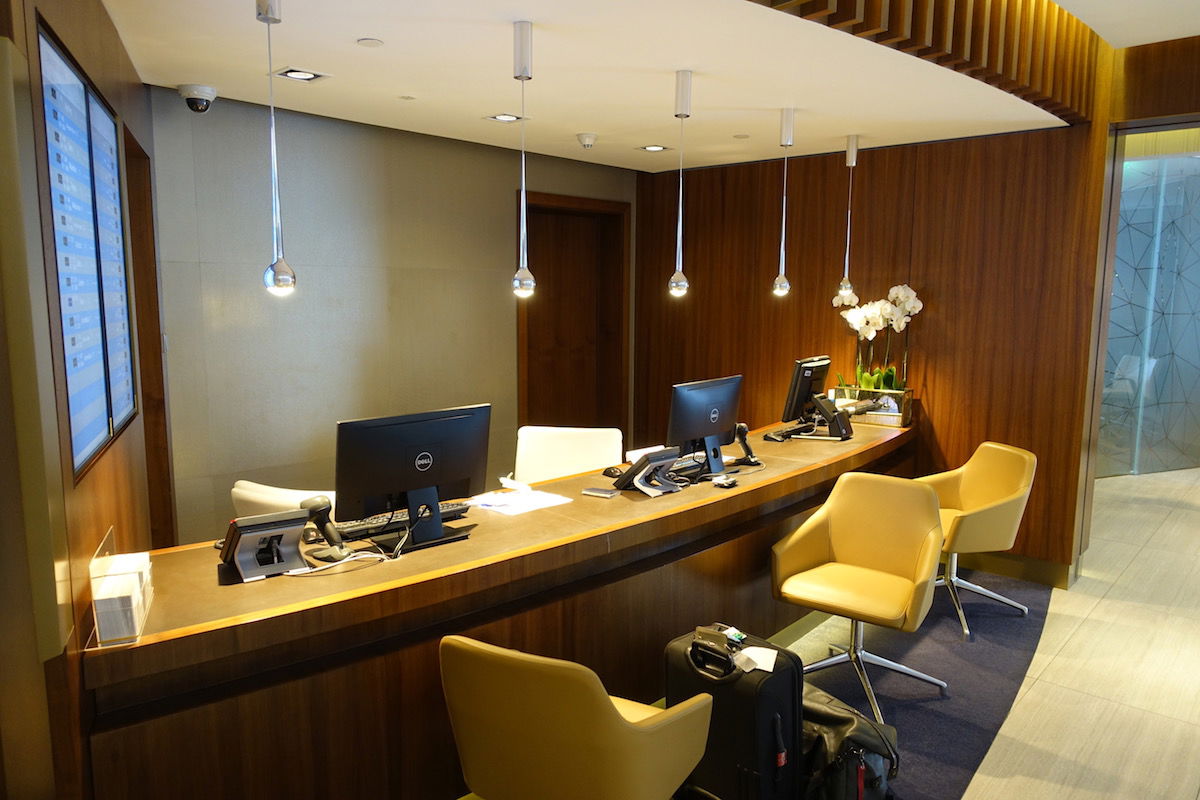 Each of the Etihad Residence Lounges is private. There's one main one, though sometimes you'll have two Residence guests passing through the airport at the same time, so there are a couple of extra rooms, which are referred to as "VIP rooms" when not used.
Here's what my room looked like: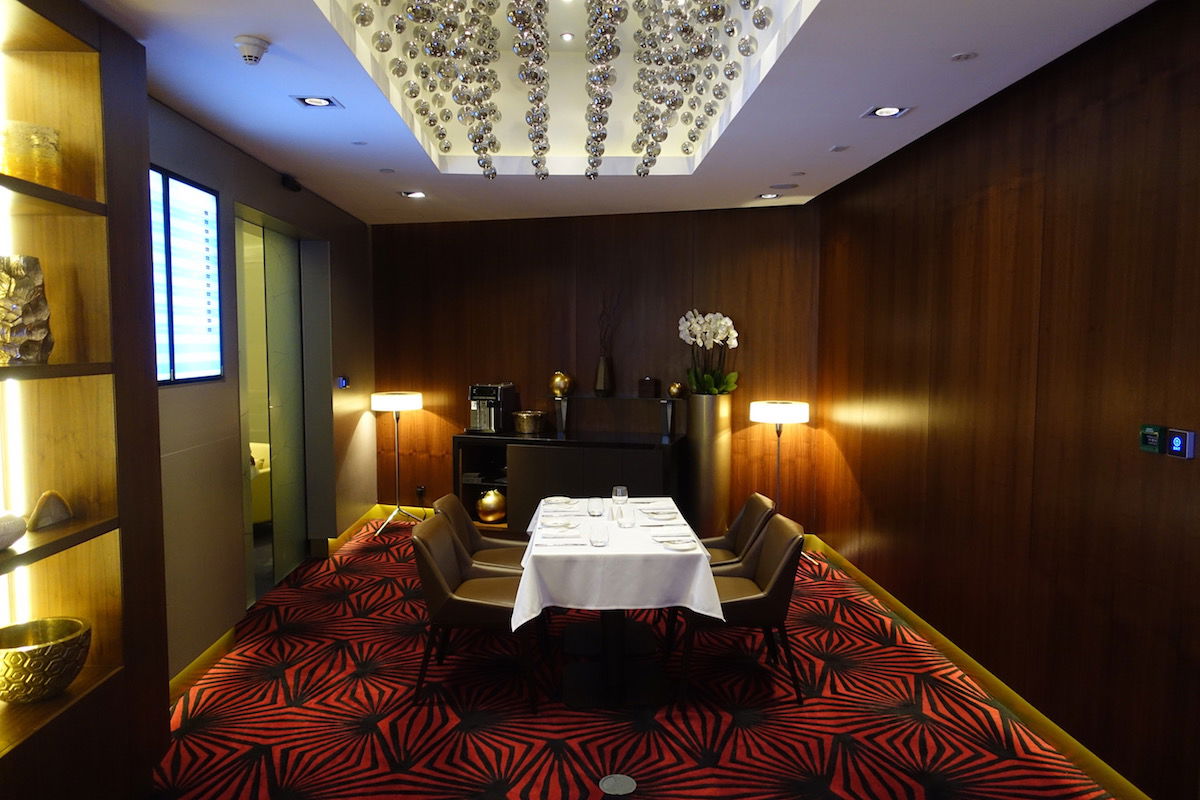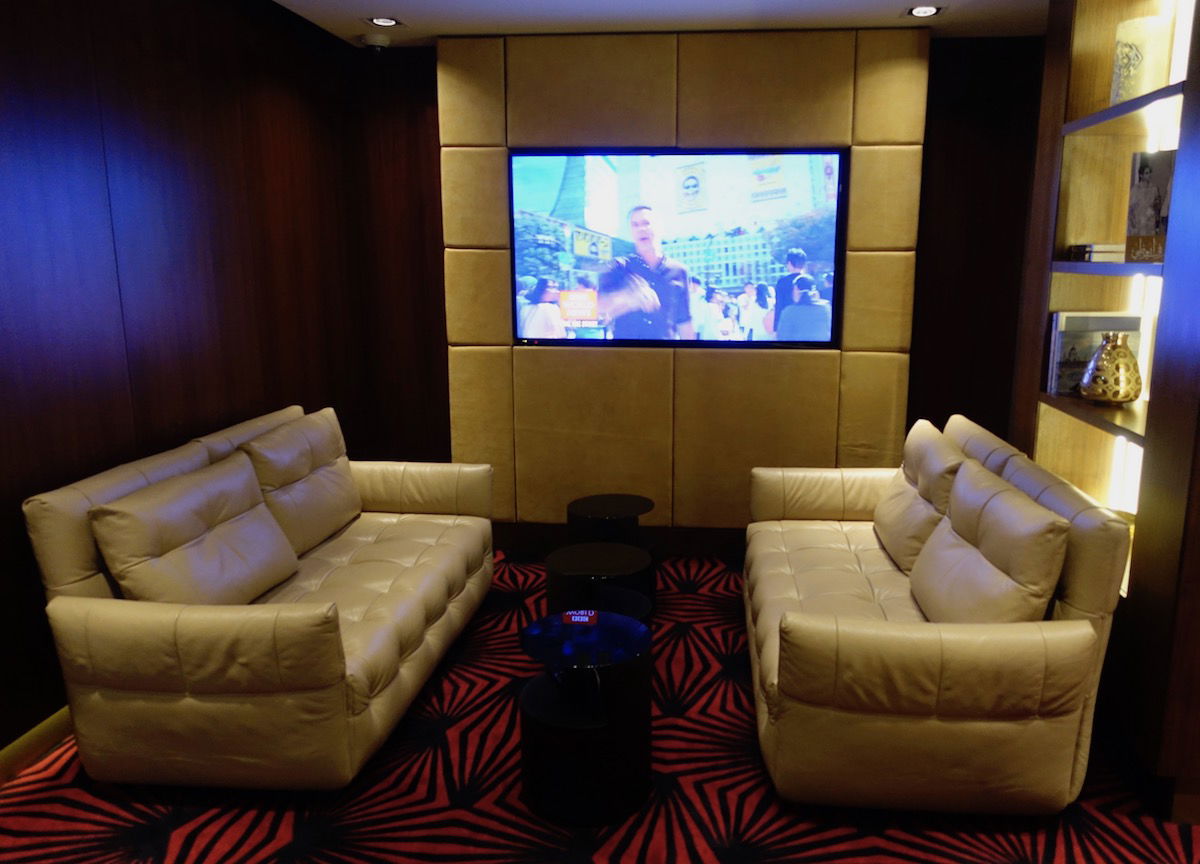 On one hand this is completely unnecessary. On the other hand, I was giddy as a kid, because it immediately brought back memories of my experience last year flying the Residence. Ah, good times!
What's cool about this room is that you can eat and drink in here, so an attendant brings you a menu, and then checks on you every so often. No, you don't get a private butler like you'd get if flying the Residence, but they really do take good care of you. I ordered a cappuccino at first.
The lounge has a la carte dining, so later on I ordered dinner, including a mezze and an excellent tandoori paneer.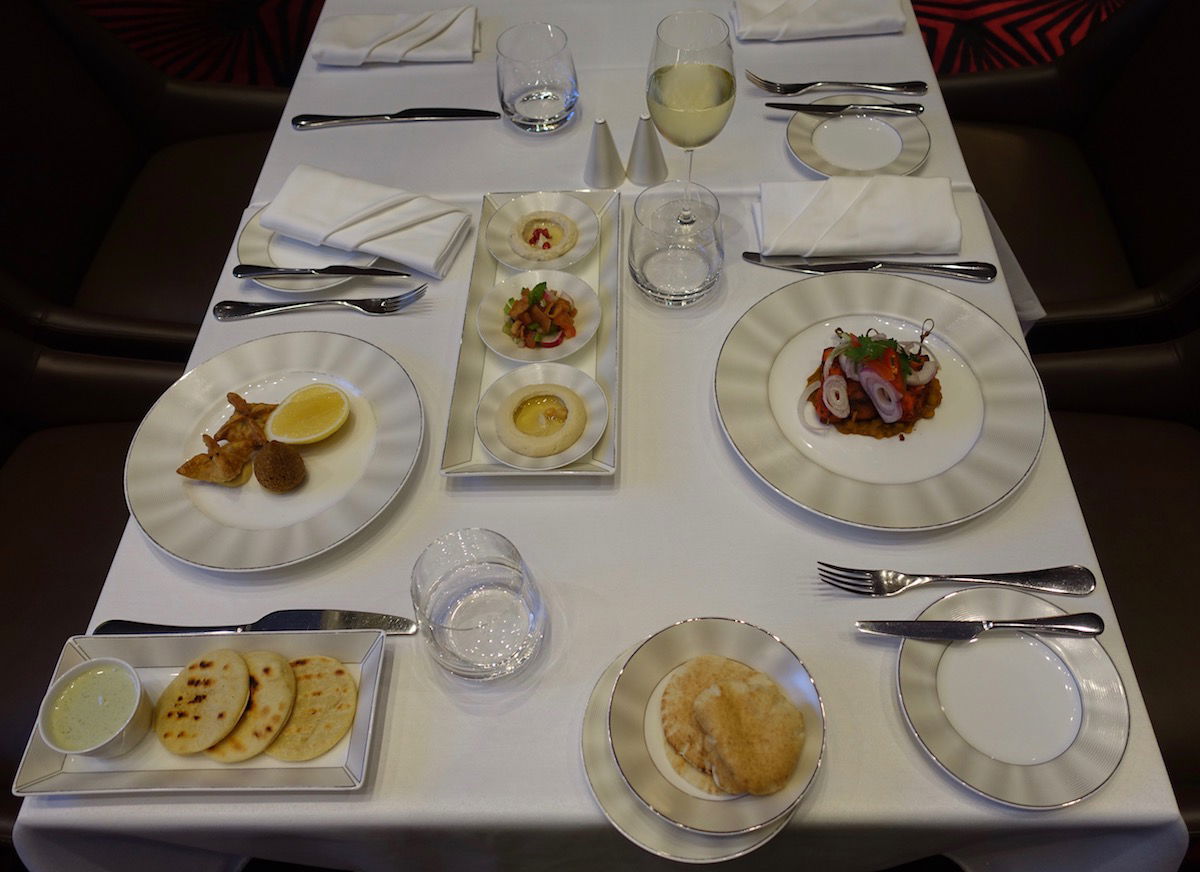 So, was it worth it? This is of course completely unnecessary, but I couldn't help but try it out.
I'd say if traveling alone it's isolating, for better or worse. However, it is nice to have access to a private bathroom (including shower), and I could see this being a great option if you're traveling with someone else (especially family), if you have important phone calls to make, or if you just want to experience a tiny part of the Residence experience for a tiny fraction of the cost.
Would you pay $100 for a VIP room in the Etihad first class lounge?