Oy vey.
A couple of days ago I posted about a bill from a Senator which would require hotels to more clearly disclose resort fees. While I generally prefer as little government regulation as possible, that's a bill I completely support. Resort fees can be sneaky and dishonest, as they're often not disclosed in advertisements. I support the concept of resort fees having to be disclosed more clearly because a lot of people book hotels and genuinely don't realize these fees exist. It's similar to the legislation a few years back which required airlines to advertise "all-in" prices, which makes perfect sense to me.
Well, it looks like the government is taking on another sector of travel, as New York Democratic Senator Schumer wants the Federal Aviation Administration to establish seat-size standards for commercial aviation.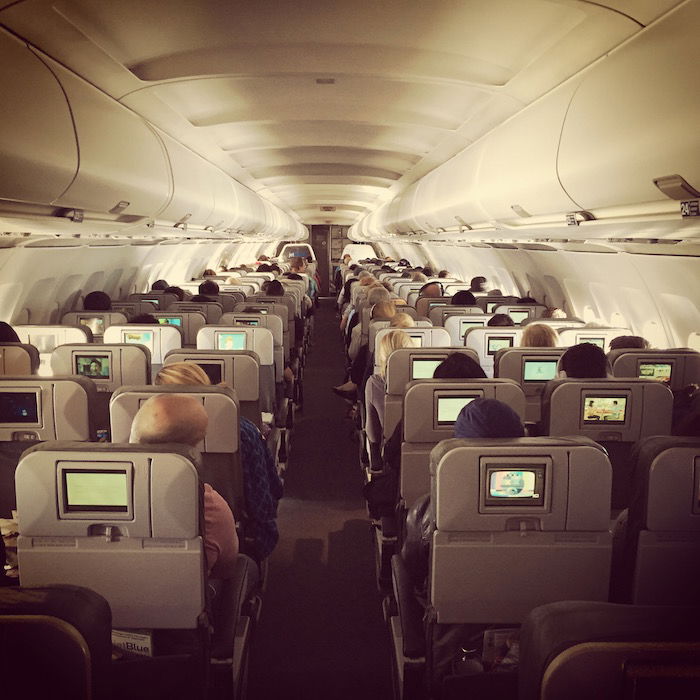 JetBlue's relatively spacious economy cabin
What's his logic? Per the Associated Press:
"One of the most vexing things when you travel on an airplane is there's almost no legroom on your standard flight," Schumer said. "There's been constant shrinkage by the airlines."

Schumer said seat pitch, the distance between a point on an airline seat and the same spot on the seat in front of it, has dropped from 35 inches in the 1970s to a current average of closer to 31 inches, and seat width has gone from 18.5 inches to about 16.5 inches. He argues that the requirement is needed to stop airlines from shrinking those numbers even further.

"They're like sardines," Schumer said of airplane passengers. "It's no secret that airlines are looking for more ways to cut costs, but they shouldn't be cutting inches of legroom and seat width in the process … It's time for the FAA to step up and stop this deep-seated problem from continuing."
While that sounds nice in theory — after all, no one wants less legroom — the reality is that people aren't willing to consistently pay a premium for more legroom, even when it's reasonable. Years ago American offered "More Room Throughout Coach," where they had a few inches of extra legroom throughout economy, though they found passengers weren't willing to pay a premium for it.
On average airfare has fallen by about 50% over the past 30 years, even when you factor in fees. This allows more people to fly more often than ever before. That's fantastic, and it's largely thanks to airlines adding more seats to planes.
But you'd think the airlines have found the solution to Senator Schumer's issue with the lack of legroom, given how widespread extra legroom economy seats for purchase are.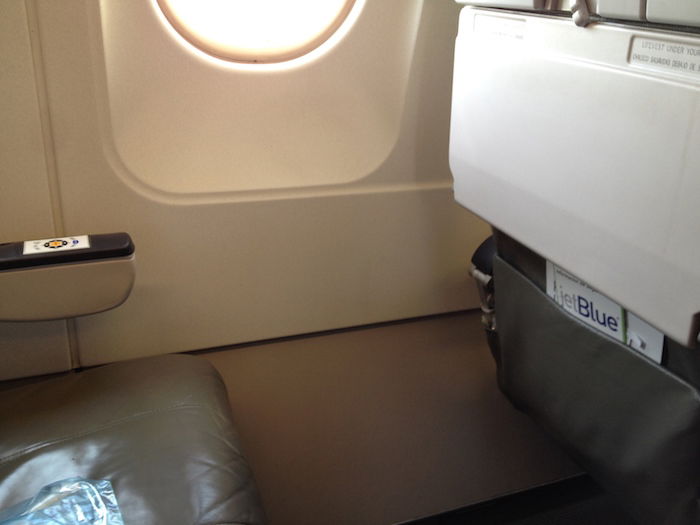 JetBlue's extra legroom economy seating
Consumers can pay extra for these seats if they so choose, which seems like the best of both worlds — people can choose to pay the lowest fare, or otherwise can choose to be more comfortable for a reasonable premium. But Senator Schumer takes issue with that as well, calling it unfair:
Schumer pointed to a practice used by some airlines in which passengers are charged more money for seats with extra legroom. He says that exemplifies the problem.

"It's just plain unfair that a person gets charged for extra inches that were once standard," he said.
That's an interesting interpretation of the free market. The airline industry has historically been extremely unprofitable, and the main reason for that was because airlines weren't being run like businesses. Now airlines are actually doing well, spending money on new planes, hiring more people, etc. That should be a net positive for our economy, you'd think.
Furthermore, airfare is just about as cheap as it has ever been. Airfare was twice as expensive on average (adjusted for inflation) in the 70s, so does Senator Schumer support airlines doubling prices and adding a few extra inches of legroom so that everything is "fair" again? I'm sure that would do wonders for the airline industry…
Bottom line
I find this perspective puzzling, because most people know what they're getting themselves into when they book Spirit, Ryanair, Easyjet, etc. For that matter, I think most people are well aware of the ability to purchase extra legroom seating. It's easy to research seat pitch online, but when someone books a $9 fare on Spirit and is shocked there isn't much legroom, I don't have that much sympathy.
I might support something intended to disclose the amount of legroom to consumers, as opposed to regulating it.
What do you make of this attempt at regulating airplane legroom?