Several months ago, I wrote about how Qatar Airways Privilege Club greatly improved the value proposition of redeeming Avios on partner airlines. What's awesome is that this pricing not only applies for travel on oneworld airlines, but also for travel on Qatar Airways' other partners, including Bangkok Airways, LATAM, Middle East Airlines, RwandAir, and Virgin Australia.
To me the most intriguing partner here is RwandAir, since the airline doesn't otherwise have any major airline partners through which you can redeem miles efficiently. I've been playing around with this redemption feature, and figured I'd report back. The good news is that award availability is excellent, including in business class. The bad news is that the surcharges are potentially significant.
Qatar Airways Privilege Club Avios are easy to earn
Qatar Airways Privilege Club Avios are super easy to earn, which is the first reason that this redemption might be popular with people: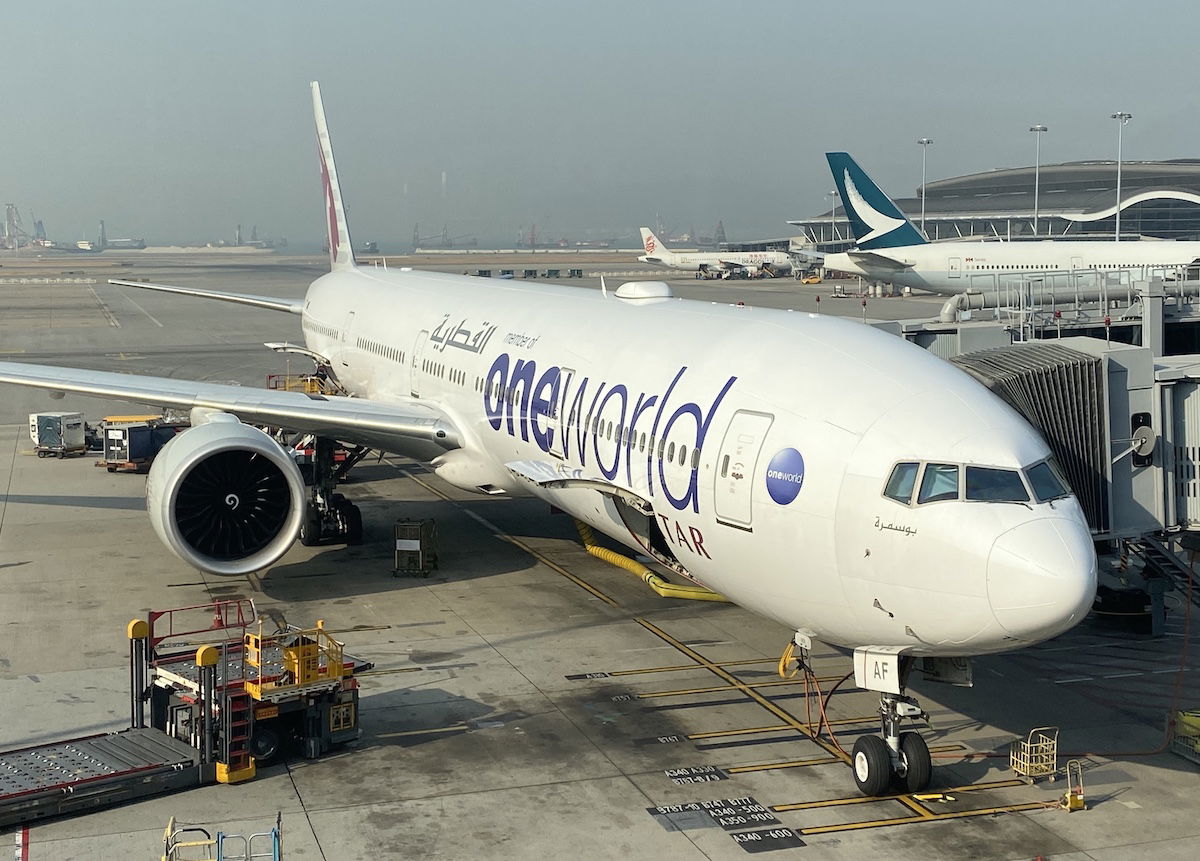 Where does RwandAir fly, anyway?
For those not familiar, RwandAir is the national airline of Rwanda, and it's based in Kigali (KGL). The airline has a fleet of just over a dozen aircraft, including three Airbus A330s and five Boeing 737s. RwandAir operates a network to many points in Africa, plus has service to Brussels (BRU), Doha (DOH), London (LHR), and Paris (CDG).
The main reason you'd want to fly RwandAir is because you want to travel to or from Kigali. Rwanda is a fascinating country with some great safari opportunities, especially for gorilla trekking.
I flew Rwandair's A330 business class a few years back on a long haul flight, and you can read my review here. I wouldn't say the product is amazing, but it's a perfectly nice way to travel, especially if the airline offers nonstop flights that meet your needs.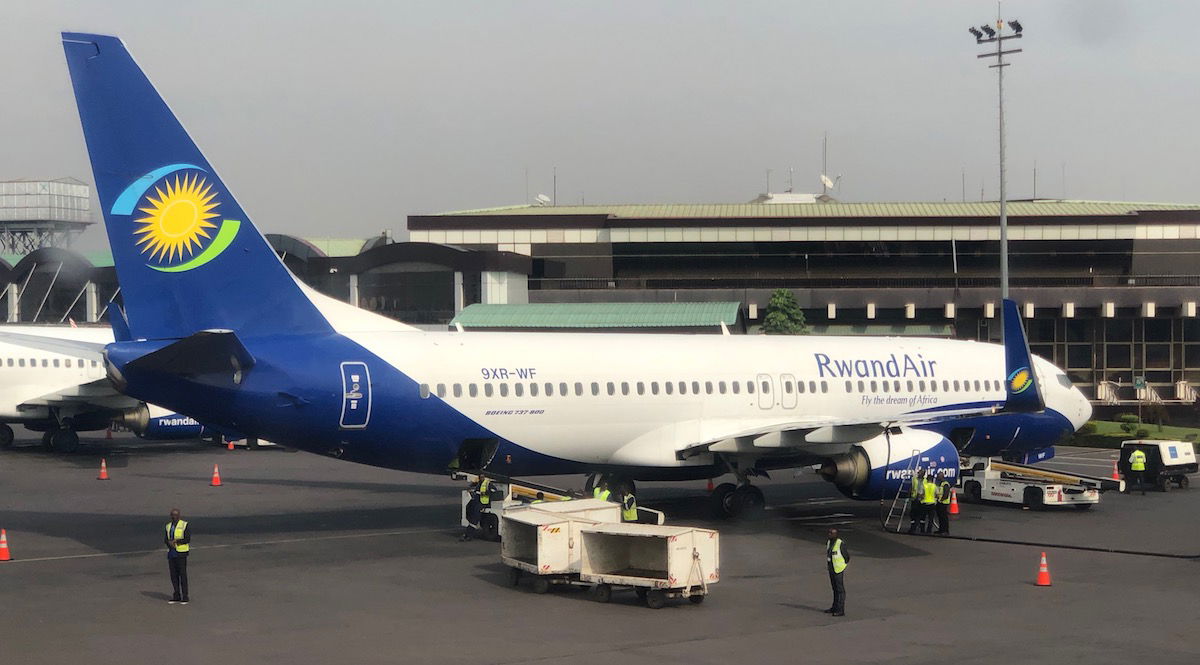 Qatar Airways Privilege Club award costs on RwandAir
Qatar Airways Privilege Club redemptions on RwandAir follow the standard partner award chart, as follows:

This chart is based on one-way distance. Here are the distance bands that are most relevant to RwandAir:
You could fly a distance of up to 650 miles for 6,000 Avios in economy or 12,500 Avios in business
You could fly a distance of 651 to 1,151 miles for 9,000 Avios in economy or 16,500 Avios in business
You could fly a distance of 1,152 to 2,000 miles for 11,000 Avios in economy or 22,000 Avios in business
You could fly a distance of 2,001 to 3,000 miles for 13,000 Avios in economy or 38,750 Avios in business
You could fly a distance of 3,001 to 4,000 miles for 20,750 Avios in economy or 62,000 Avios in business class
62,000 Avios for a one-way business class award between Rwanda and Europe is potentially a great deal. There is a major catch, though — you'll be on the hook for paying whatever carrier imposed surcharges RwandAir would have on a revenue ticket.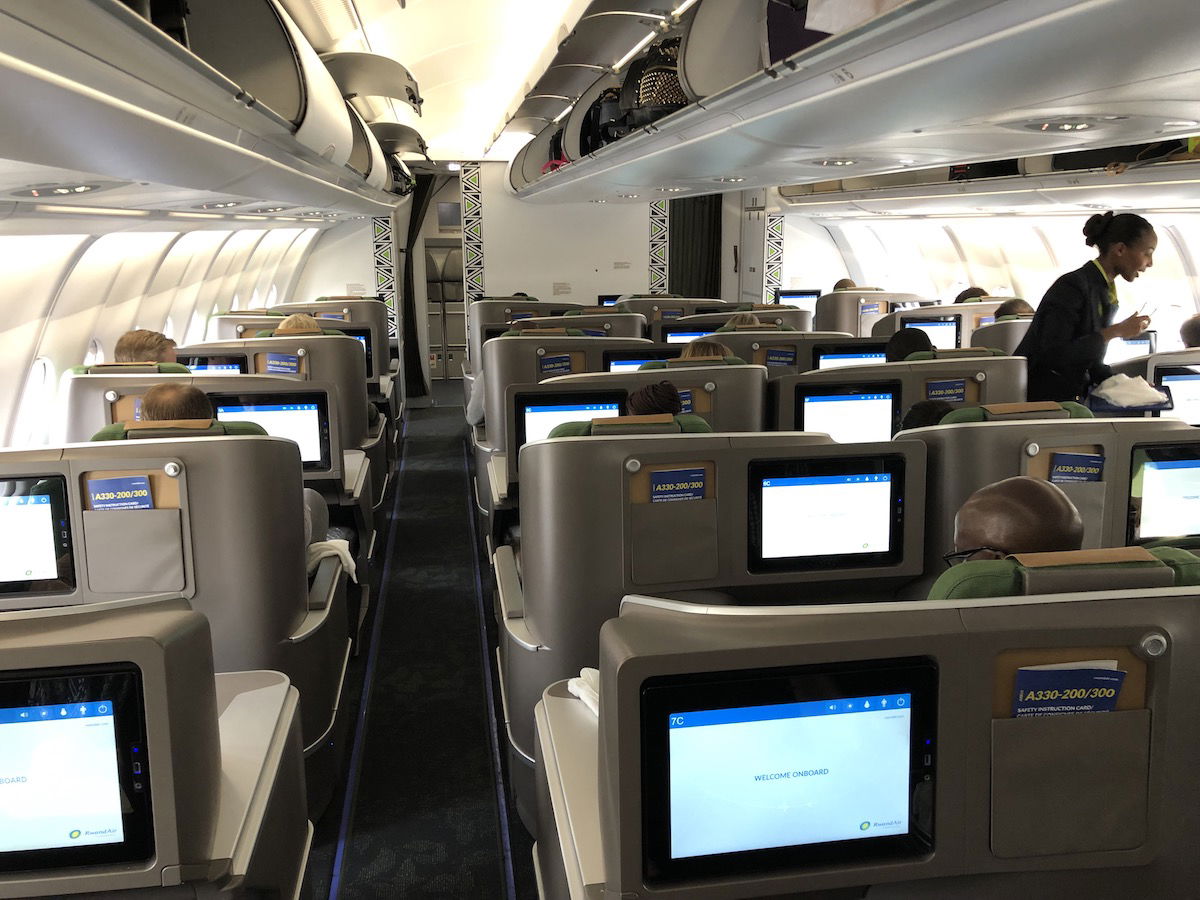 Booking a RwandAir award through Qatar Airways Privilege Club
The process of redeeming Qatar Airways Privilege Club Avios is unnecessarily complicated, yet easier than I was expecting.
Qatar Airways Privilege Club doesn't let you instantly search availability or redeem Avios online for travel on most partner airlines. Rather the program suggest you submit your redemption request, and then they'll get back to you within a couple of days. Of course this sounds complicated, but I found the process to be quite easy.
To start, log into your Privilege Club account at this link, and then click on the "spend on other partner airlines" heading. On this page you just have to enter the airline partner, the cabin you want to fly, the route, the date, and the number of passengers.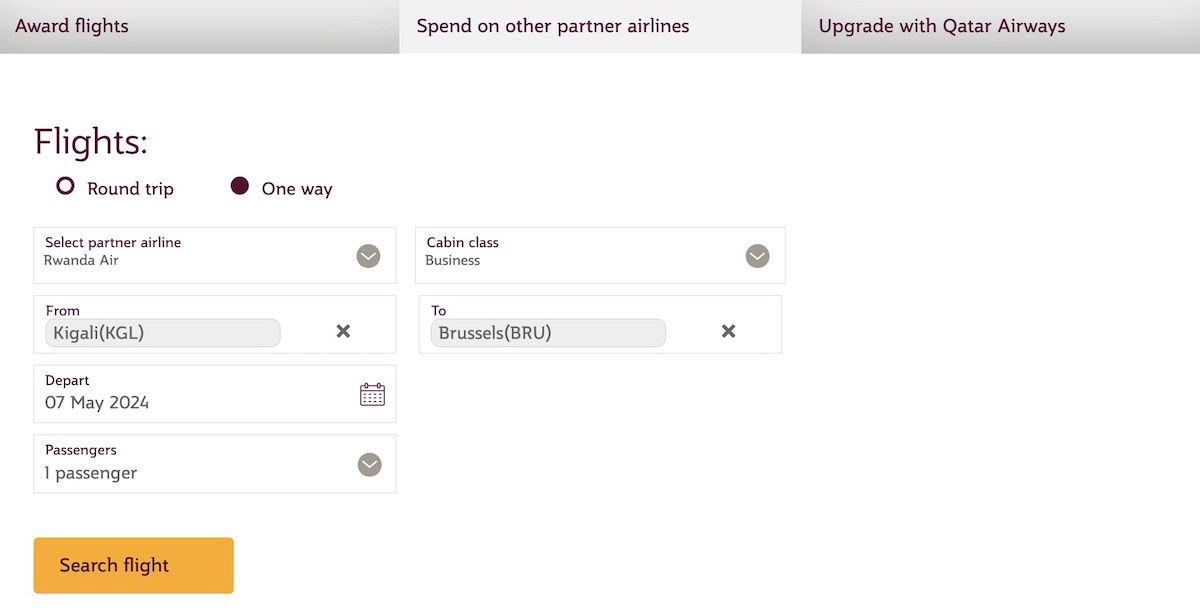 You'll then be told how many Avios this would cost. If you want to proceed, you'll have to share the details of the traveler, including passport information.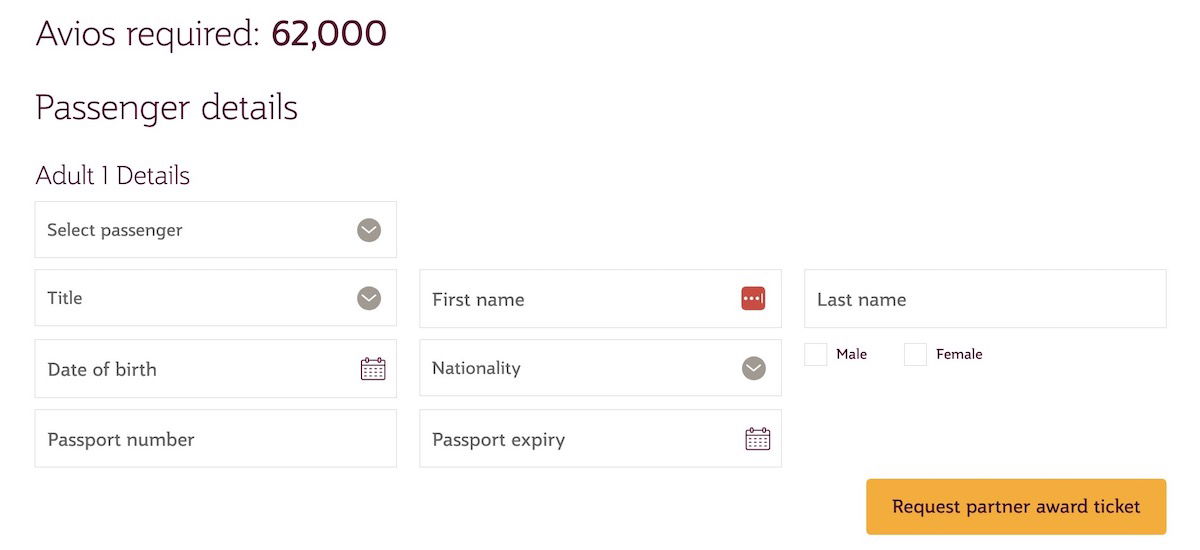 At that point your request for an award will be submitted.

Note that you can fill this out for any flight, and just because it's requested, doesn't mean it's actually available. That being said, anecdotally it would appear that RwandAir has very good award availability, and you basically have your pick of award space on just about any flight, given how few people are competing for these award seats.
Within 24 hours, I received an email from Qatar Airways telling me to log into my message center.

This message confirmed that there was indeed award availability, and my award was being held for a day, so that I could finish ticketing it.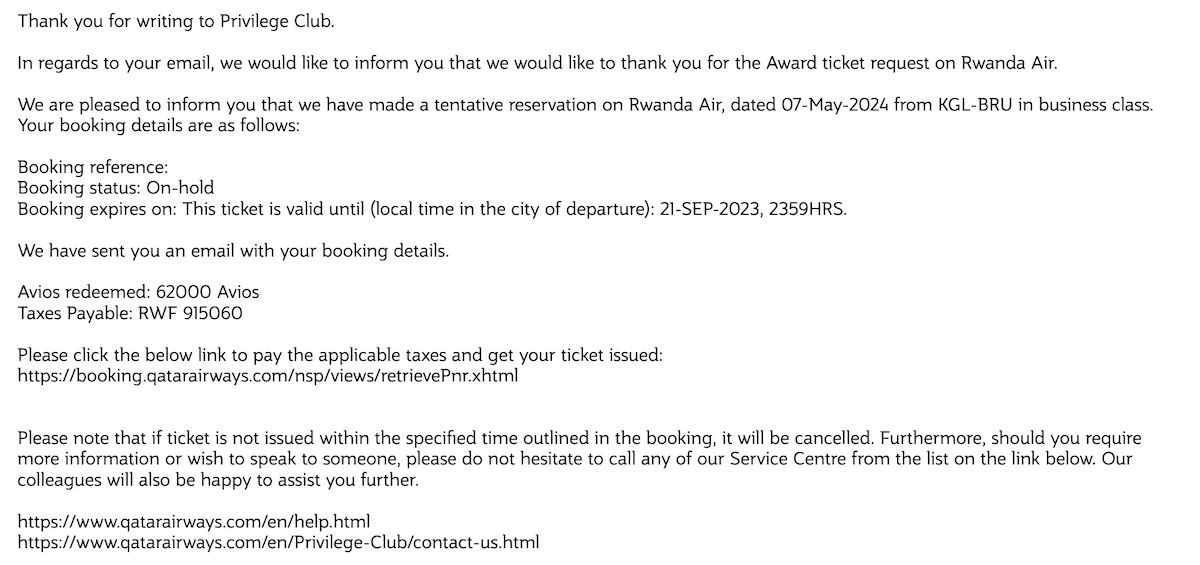 There's only one (not so small) catch — RwandAir has very high carrier imposed surcharges on some flights, and these are passed on with awards. In addition to the 62,000 Avios, I'd be on the hook for paying $761 in taxes, fees, and carrier imposed surcharges — that's more than 50% of the revenue fare. Ouch!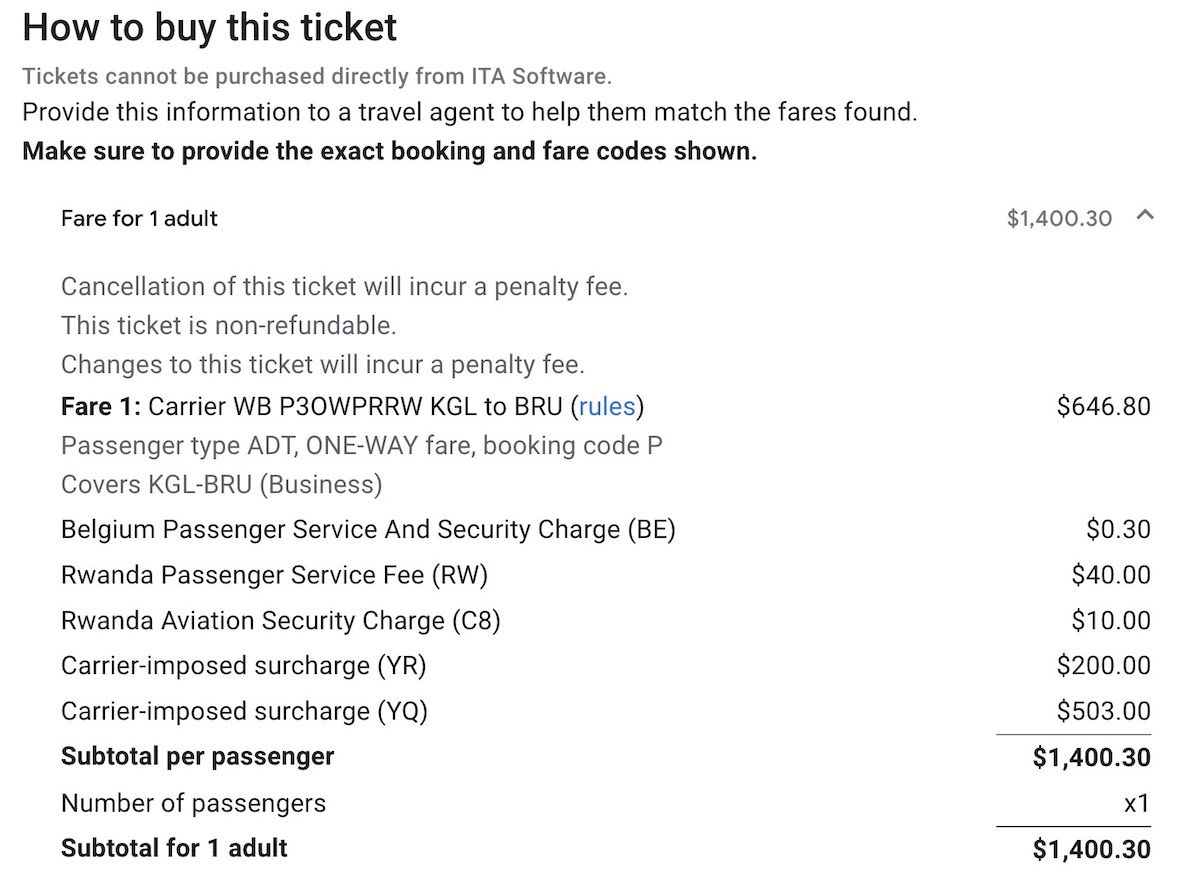 These high surcharges seem to mostly apply for flights to and from Europe. As a point of comparison, Kigali to Johannesburg covers a distance of 1,666 miles, meaning a business class award would cost just 22,000 Avios. The total taxes, fees, and carrier imposed surcharges on such a ticket are under $70, making this a great redemption, given the cash cost of such a ticket being around $1,000.
Bottom line
While the major global alliances allow you to redeem points for all kinds of airlines, it's cool to see niche redemption opportunities like this. Qatar Airways Privilege Club is RwandAir's only useful redemption partner, and it was fun to play around with this.
Based on my experience, it appears that award availability on RwandAir is excellent, even in business class. The Avios pricing is quite attractive, but the catch is that the carrier imposed surcharges are significant, at least to and from Europe. Meanwhile within Africa, the surcharges are much lower, so I think that's where most of the value lies.
What do you make of redeeming Avios on RwandAir?