I visited Russia last summer and had a lovely time in both St. Petersburg and Moscow. Before visiting I was surprised by how pricey visas were. In the end I managed to get a multiple entry visa valid for three years for $193, with the help of Allied Passport. That's not too horrible, assuming I visit Russia again in the coming years.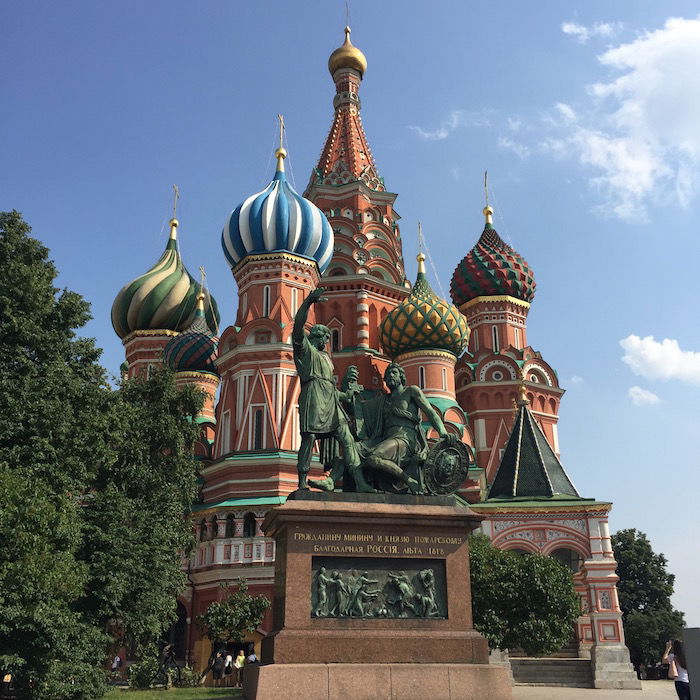 Moscow, Russia
Well, you'd think relations between the U.S. and Russia are improving as of this week, though it looks like Russia has just raised the cost of visas for Americans visiting, at least for the most common type of visa they issued.
Here's a comparison of the the pricing (with the old pricing on the top, and the new pricing on the bottom), per Allied Passport: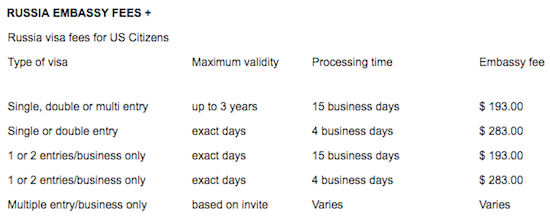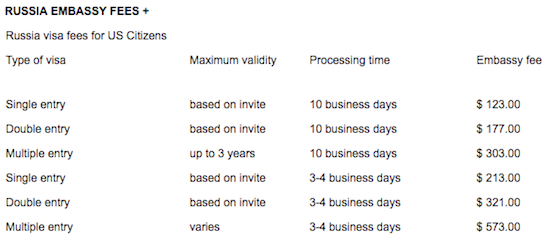 So, what's changing? Previously you could get a multiple entry visa valid for three years for $193. Now:
Single entry visas cost $123
Double entry visas cost $177
Multiple entry visas cost $303
So the cost of a single entry visa is decreasing by ~$70, the cost of a double entry visa is decreasing by $16, and the previously best value multiple entry visa is increasing in cost by $110, which is the most significant change.
You can find the official visa fees listed on the Russian Embassy's website, though you'll see that they don't include the $33 visa center service fee (so I'm not sure why they don't just include that in the price, since there's no way to avoid it).
This is all pretty ironic, if you ask me. Yes, some visa fees are going down, but the most popular type of visa that people were being issued is increasing by $110. If relations between the U.S. and Russia are to improve, you'd think they wouldn't increase the cost for Americans to visit right away.
Interesting times…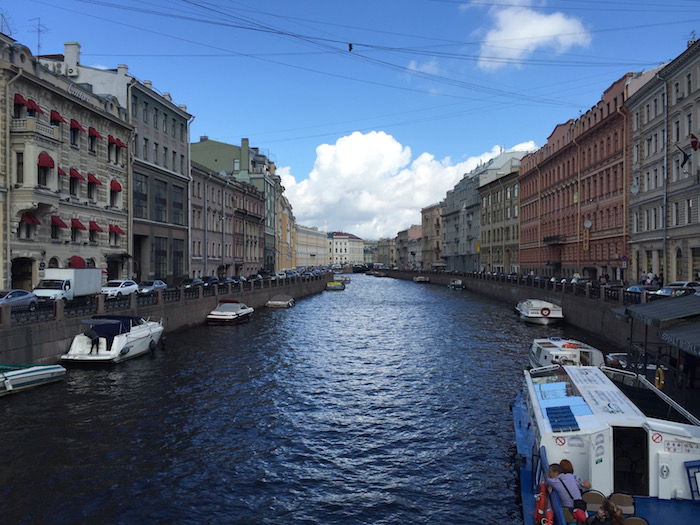 St. Petersburg, Russia
If you do need help with a Russian visa, I recommend using Allied Passport. You can receive a $5 discount by writing a note on your order form indicating that you were referred by One Mile at a Time. In the interest of full disclosure, I receive a small referral bonus if you use them as well. They're fantastic people, and I think their online reviews speak for themselves.