Airlines around the world are downsizing due to the current pandemic, and Royal Air Maroc is no exception, as reported by Morocco World News. However, there is one aspect of Royal Air Maroc's plan to shrink that surprises me.
These updates come based on a July 2 meeting between the company's management, staff representatives, and the National Air Transport Federation (FNTA). The airline has been losing over $100 million per month since the pandemic brought global aviation to a standstill in March.
This was supposed to be an exciting year for Morocco's flag carrier — the airline has expanded significantly in the past year, and the airline even joined the oneworld alliance this spring.
Royal Air Maroc will lay off 30% of employees
Unfortunately Royal Air Maroc plans to lay off 858 employees, which represents 30% of the company's workforce.
The airline plans to lay off:
33% of pilots
30% of cabin crew
13% of ground personnel
On top of that, the airline plans to offer a voluntary redundancy plan for employees 57 years or older, who have 15 or more years of seniority.
Royal Air Maroc will get rid of 20 planes
Royal Air Maroc currently has a fleet of 59 aircraft, including:
Six ATR72-600s
Six 737-700s
31 737-800s
Two 737 MAX 8s
One 767-300
Five 787-8s
Four 787-9s
Four Embraer 190s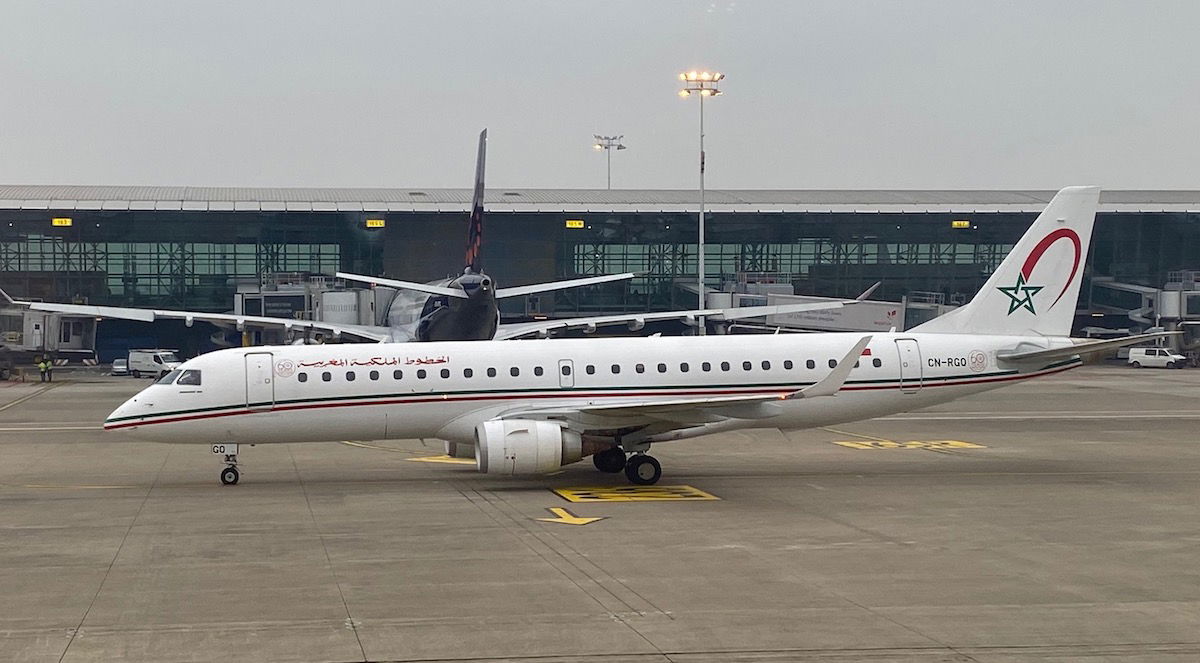 Royal Air Maroc flies four Embraer 190s
The airline plans to get rid of 20 planes as part of this restructuring, including:
Four Embraer 190s
Four Boeing 787s
12 Boeing 737
For the most part that's a logical enough way to downsize, including the 737 fleet being reduced, and the Embraer 190 fleet being eliminated. But then there's the part that's hard to make sense of…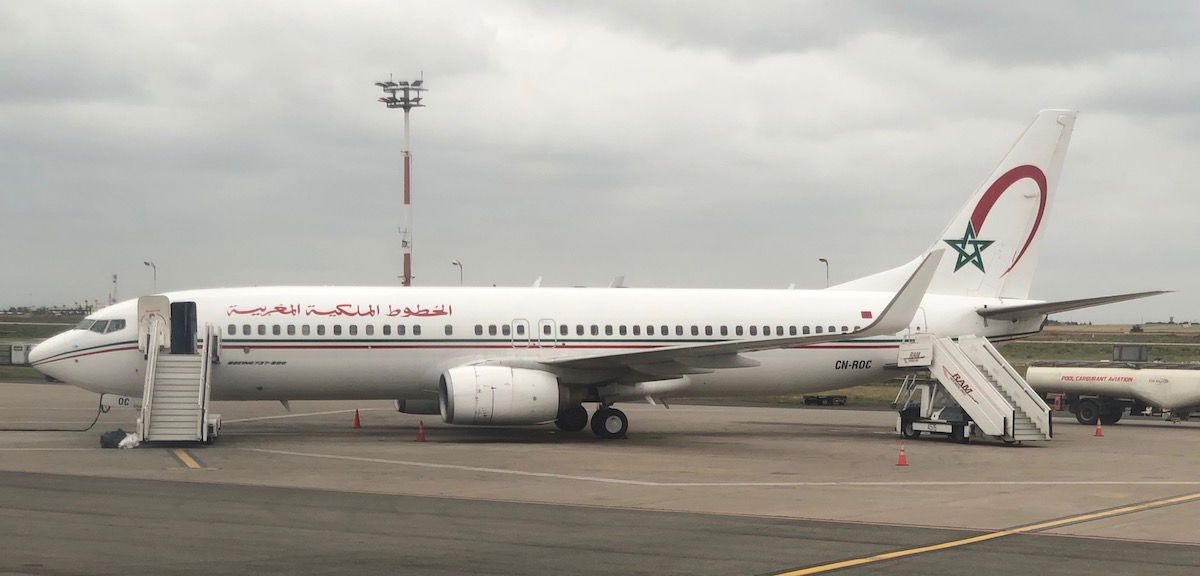 Royal Air Maroc is getting rid of a dozen 737s
Implications of RAM getting rid of four 787s
The part that's surprising is that Royal Air Maroc is dumping four Boeing 787s, which represents nearly half of its 787 fleet:
Royal Air Maroc's 787s are an average of just 2.8 years old, with all nine planes being delivered between 2016 and 2019
How exactly does Royal Air Maroc plan on finding a new home for these planes anytime in the near future (and even if they do, the loss will be massive)?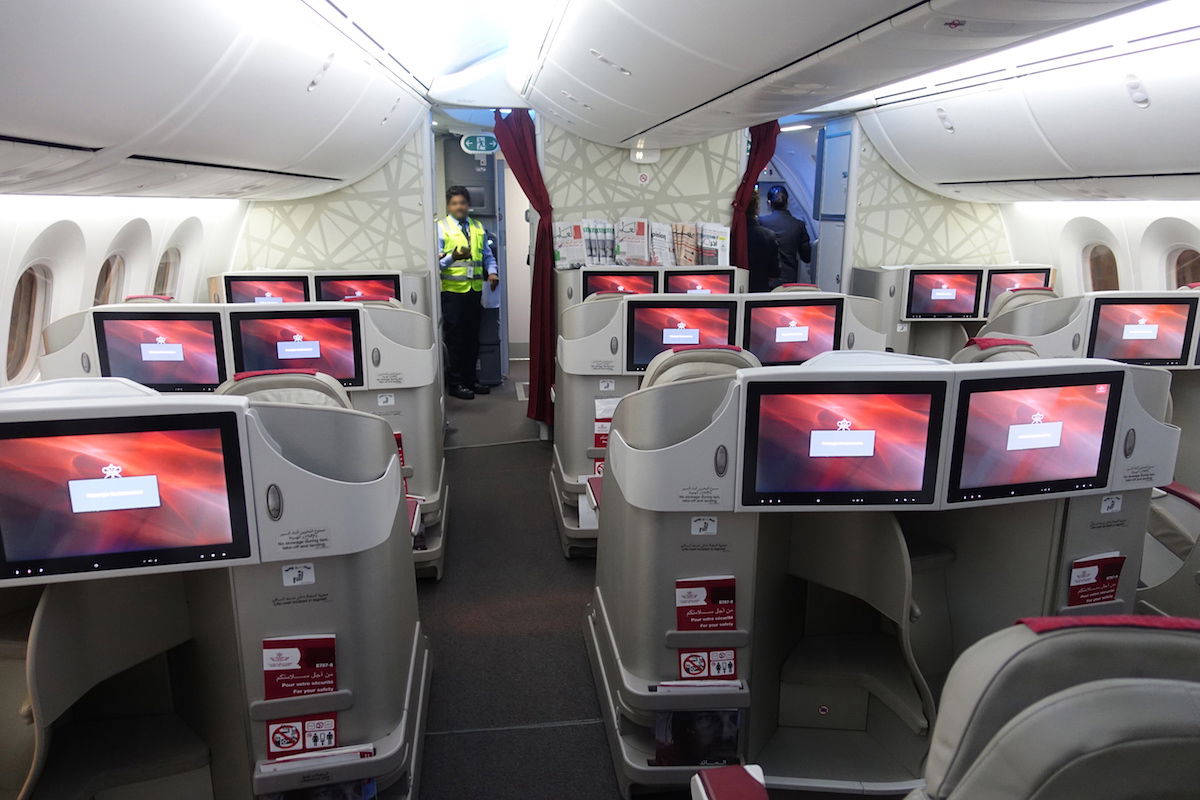 Royal Air Maroc's 787-8 business class
It's not known exactly which 787s will be retired: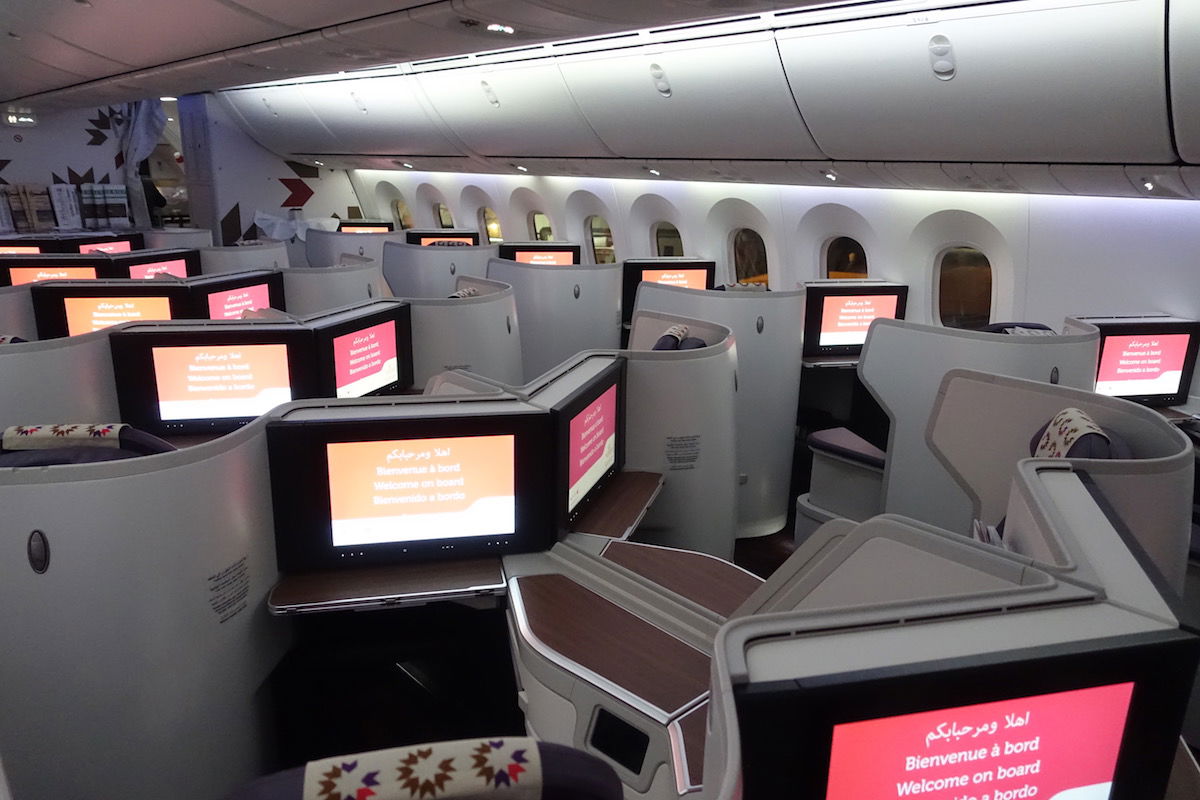 Royal Air Maroc's new 787-9 business class
Presumably this also means that Royal Air Maroc will have to significantly cut back its international network. Up until before the pandemic, Royal Air Maroc intended to fly 787s to:
Beijing
Boston
Doha
Miami
New York
Montreal
Rio de Janeiro
Sao Paulo
Washington
The airline also sometimes flew 787s to Europe, particularly to Paris
If the airline is getting rid of nearly half of its 787 fleet, we'll see several of those destinations cut, or at least greatly reduced frequencies:
The Beijing, Boston, and Miami routes are the three latest routes to be added, so are probably also most likely to be cut first
I would also imagine we could see 787s taken off Europe rotations
I think it's safe to assume Montreal, New York, and Washington would stick
I haven't heard much about how the Brazil routes are performing
Bottom line
Like many airlines around the globe, Royal Air Maroc is downsizing significantly, as the airline will lay off 30% of employees and get rid of 20 planes. What surprises me is that the airline is getting rid of four of the nine 787s in its fleet.
These are new planes, and it also means that Royal Air Maroc will have to undo its significant expansion from the past few years. While I can appreciate demand is greatly reduced right now, if and when demand does recover, the airline will probably struggle to add capacity at that point, at least in a cost effective way.
Are you surprised to see RAM planning on getting rid of four 787s?