Skiing in Switzerland
Let me start by saying that this post is entirely a rant (in case it wasn't sufficiently obvious based on the title), so by all means stop reading if you're not interested.
The past few months I've made an effort to be less passive of a person when it comes to many aspects of travel. This includes confronting flight attendants when they accuse me of recording them, and it also includes trying to be more involved to prevent problems from happening when it comes to travel logistics by doing research in advance.
Today Ford and I went from Verbier to Gstaad. While we took a train from Geneva to Verbier and will take a train from Gstaad to Geneva, we decided to take a car service between Verbier and Gstaad, since there were significant time savings involved. Swiss car services aren't cheap.
We found a company that was well regarded, they were professional in their emails to us, and said they're familiar with the road conditions.
Fast forward to earlier today. Our car arrived on-time, the driver was nice, and he told us it would be only about 90 minutes from Verbier to Gstaad. My GPS said it would be two hours, but I figured we was just a fast driver.
About halfway through the ride he made a turn that my GPS indicated would lead to a closed road about 30 minutes later. I let the driver know.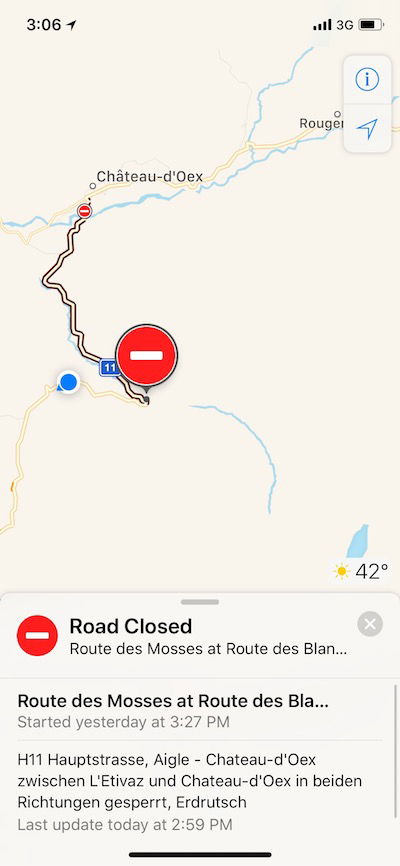 "My GPS says the road is closed up ahead. Are you aware of that?"
He insisted that wasn't the case, and said the road is open. He showed me his GPS, which didn't have the same note that mine did.
Okay, this guy literally has one job — to drive people safely and efficiently around the Swiss alps — so I'l take what he (and his GPS) says over what my iPhone says, especially since I warned him.
Want to guess what happens about 90 minutes after we left? We come to a "road closed" sign. He acts shocked. I realized at this point we'd have to go all the way around, and it would be a heck of a trek. We were actually just as far from Gstaad as when we started.
He goes into a gas station and talks to someone for 10 minutes. He comes back out and says "little detour, but we will be there in 45 minutes."
I said "does it include driving on ________? Because my GPS says that is closed as well."
He looked at me in shock, and said "the lady said it has just opened, don't worry. If we go back it will be 2hr30min, this is just 45 minutes." At this point I was thinking to myself that I'd rather it be another 2hr30min now than another 2hr30min in 45 minutes. We drive and drive and drive, and 30 minutes later we're at another road closed sign.
You. Have. Got. To. Be. Kidding. Me.
This is bad enough if I hadn't done my research, since I feel like if you drive around the Alps for a living you should have better information than I do. But I warned him both times, and both times, he insisted I was wrong.
At this point he uttered the word "$hit" over and over and over.
Then we began the roughly two hour drive to Gstaad, this time using my suggested route.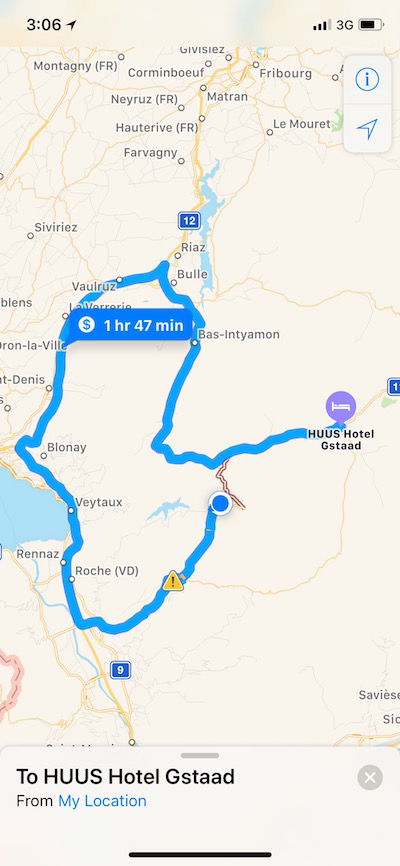 Sometimes even trying to take an active role doesn't pay off. On the plus side, at least the scenery was beautiful.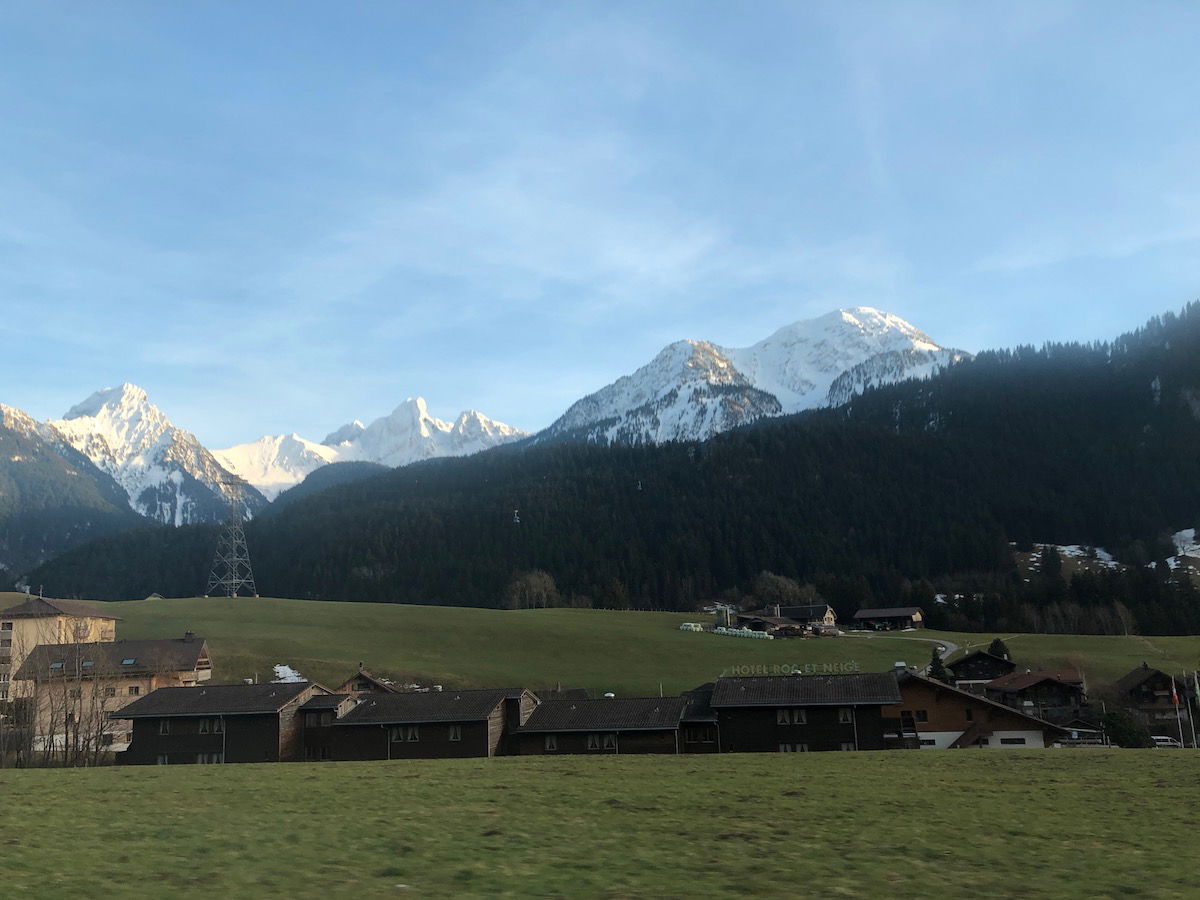 Should I have told this guy how to do his job from the beginning (despite my assumption he knew better than I did)? Do I chalk this up to just "$hit happens?" Do I email the company and complain/request some sort of a refund for the hours of our time that were wasted?