I spent last night in San Francisco, and unfortunately hotels were all either outrageously expensive or sold out, so I ended up booking the Westin Market Street for about $200 for the night, which seemed like a good rate given that most other options were running $350+ per night.
I landed in San Francisco at 8:10AM and took BART to the hotel, which was only a few blocks from Montgomery Station. I know the hotel was sold out the night before, and since I was arriving at around 9AM I was worried that my room wouldn't be ready for five or six hours, until check-in time.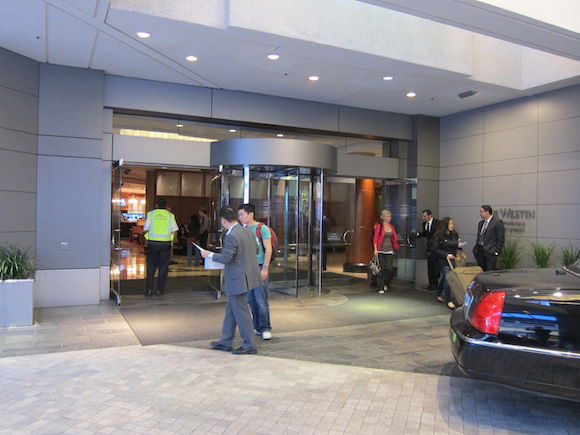 Hotel exterior
Anyway, I proceeded to check-in and nicely explained to the agent that I knew it was way before check-in time, but was wondering if she had any rooms at all available. I explained I didn't care what kind of a room it was, and she offered me a standard room on the 14th floor, which I gladly accepted. Given that my flight was departing Oakland Airport the following morning at 6AM, I was just happy to have a room and get in a nap after a very early morning.
The lobby itself is nice and spacious, with plenty of seating. There was even a "relaxation room," though I'm not sure what purpose exactly that serves.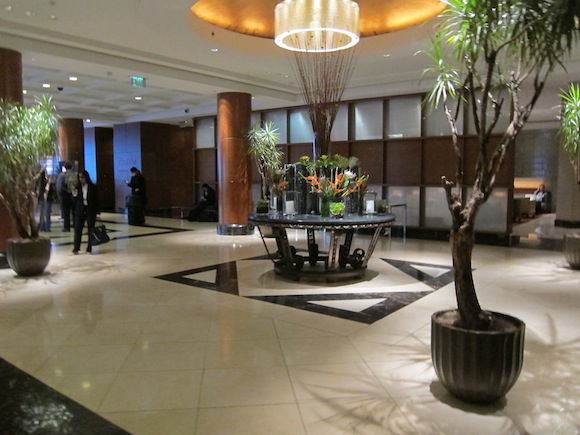 Lobby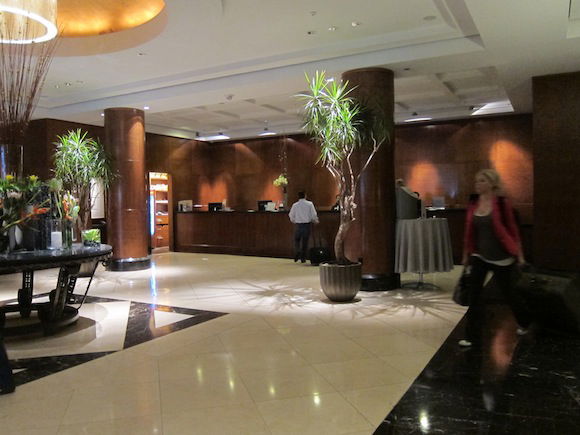 Lobby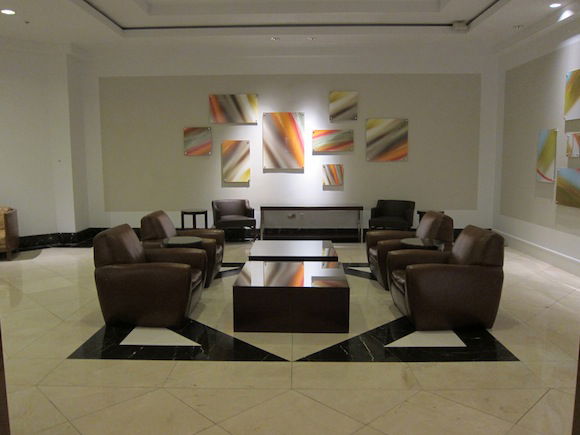 "Relaxation room"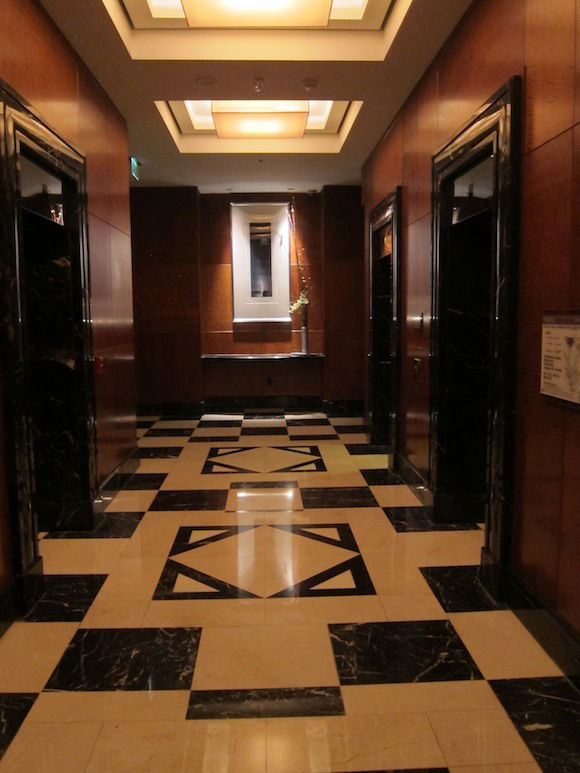 Elevator
I was assigned room 1426, a king room on the 14th floor.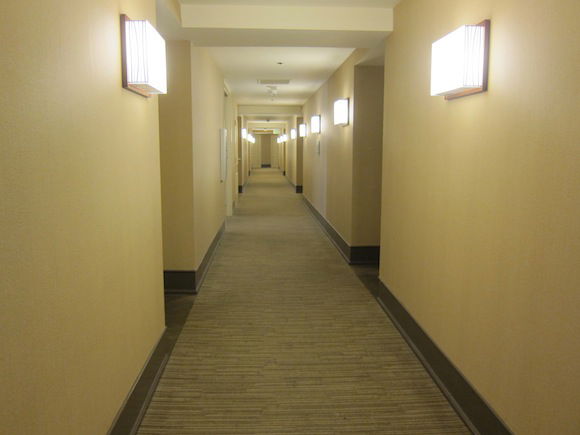 Hallway
The room was quite small, even for a standard room. It had typical Westin furnishings, with a king bed, desk, and flat screen TV.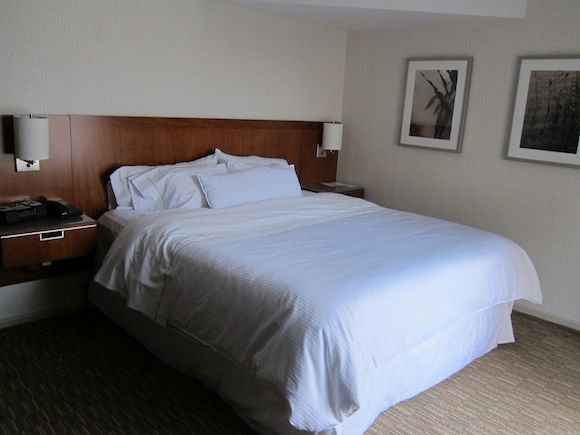 King bed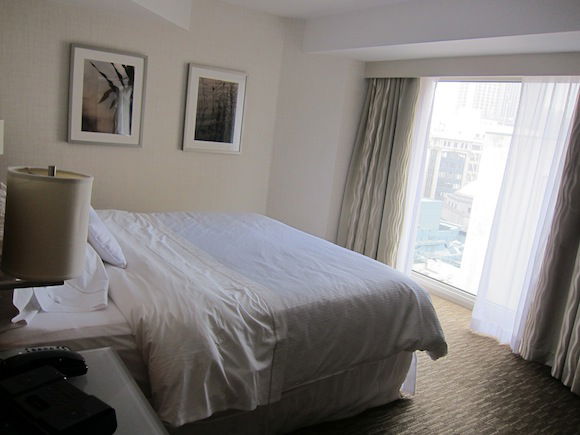 Room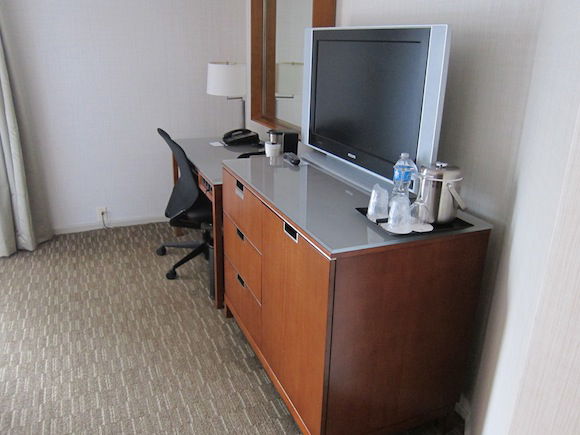 Desk/TV
While the room had floor-to-ceiling windows, I think the view speaks for itself.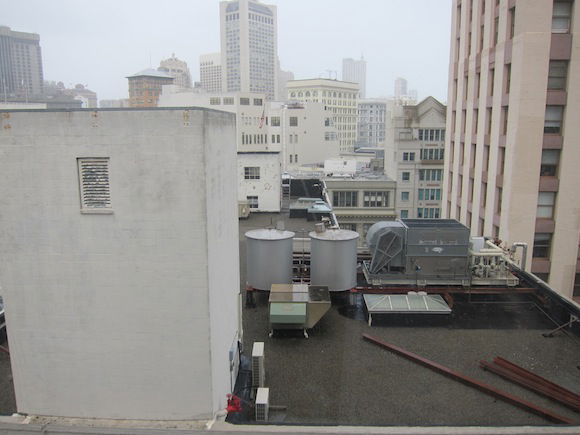 View
The bathroom was also quite small, with a sink/mirror, and then separate room with the shower and toilet, which was quite compact.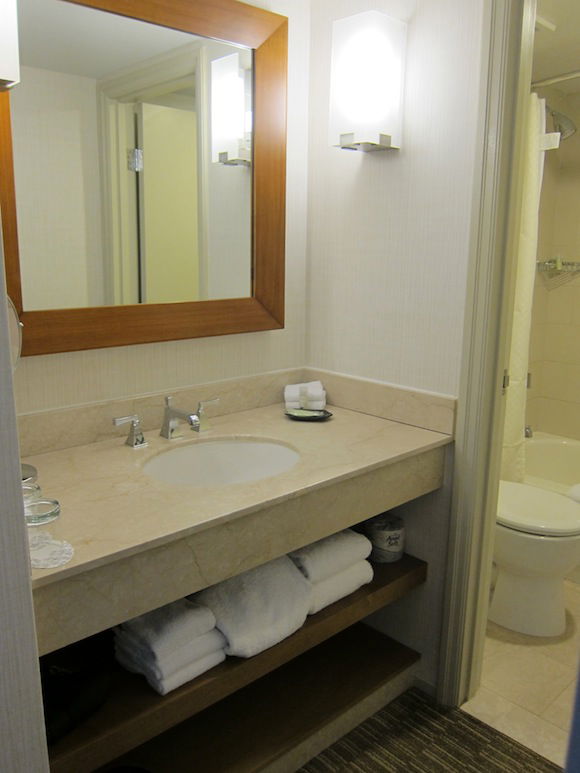 Sink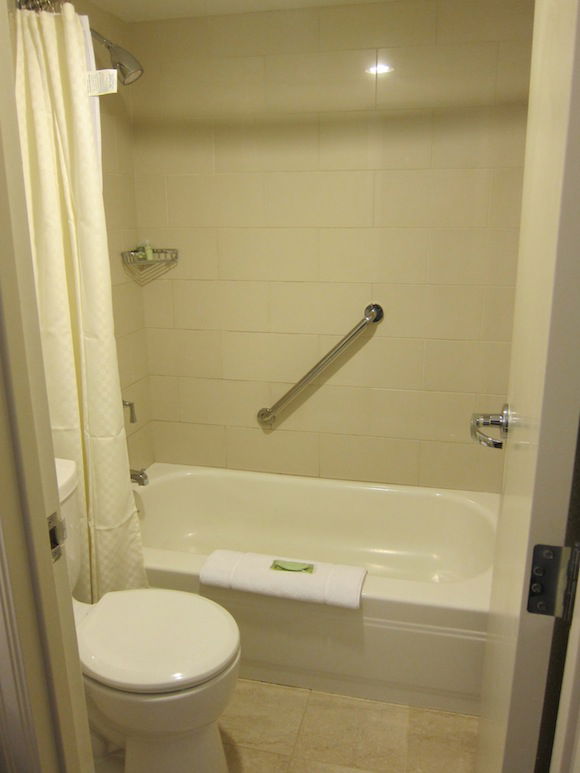 Bathroom
I selected the continental breakfast as my Platinum amenity, which was served from 6:30AM till 10:30AM in the hotel's restaurant, Ducca. On the plus side, unlike many other North American Starwood properties, they offer Platinum members a legitimate continental breakfast buffet, and the vouchers specifically state that gratuity is included. There was also the option to "buy up" to the hot buffet for $5 per person.
Since my flight the following morning was at 6AM, I decided to have breakfast the day of my arrival, since it was still before 10:30AM.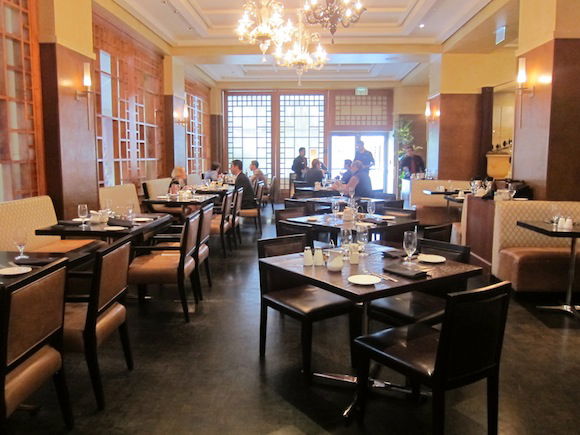 Ducca Restaurant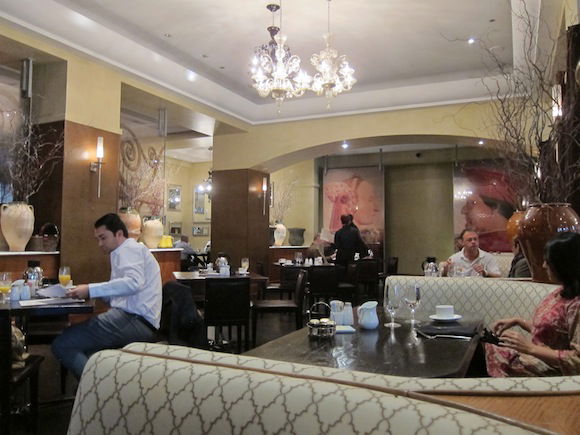 Ducca Restaurant
The buffet was exactly what you'd expect from a Westin. The food was decent — nothing memorable, and not something you'd be thrilled about outside of a hotel, but for a Westin it was fine.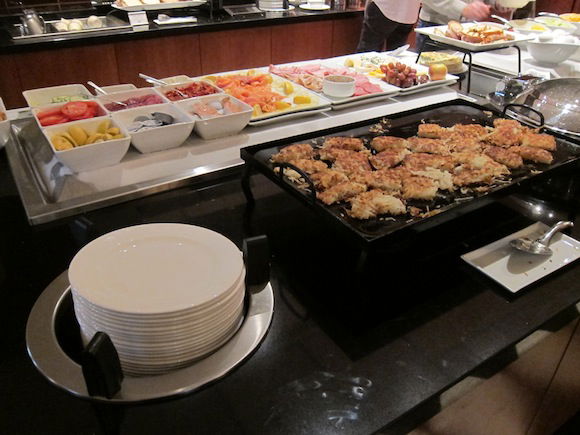 Breakfast buffet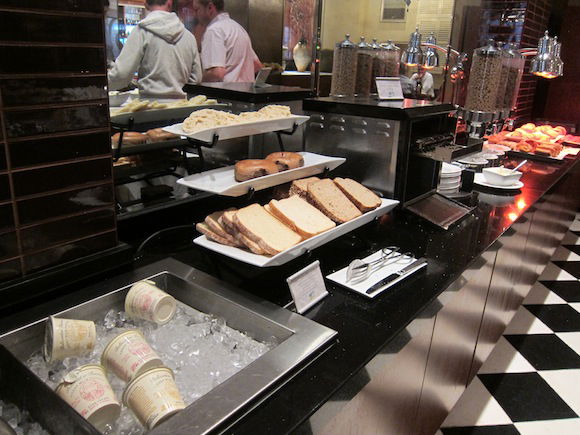 Breakfast buffet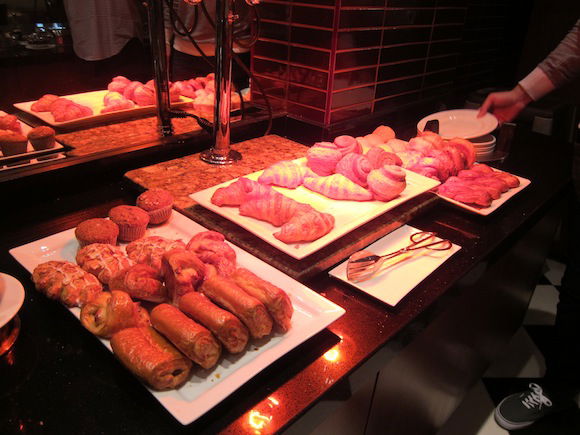 Breakfast buffet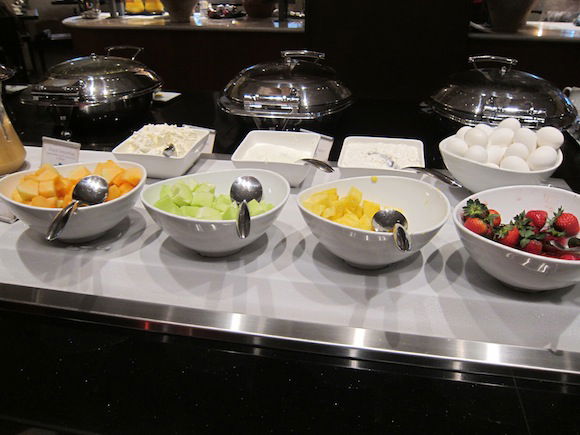 Breakfast buffet
The hotel also had a well equipped gym on the 4th floor, though I didn't have the chance to use it during this stay.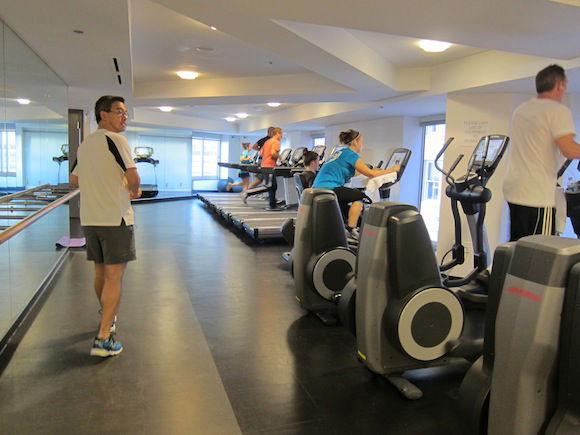 Gym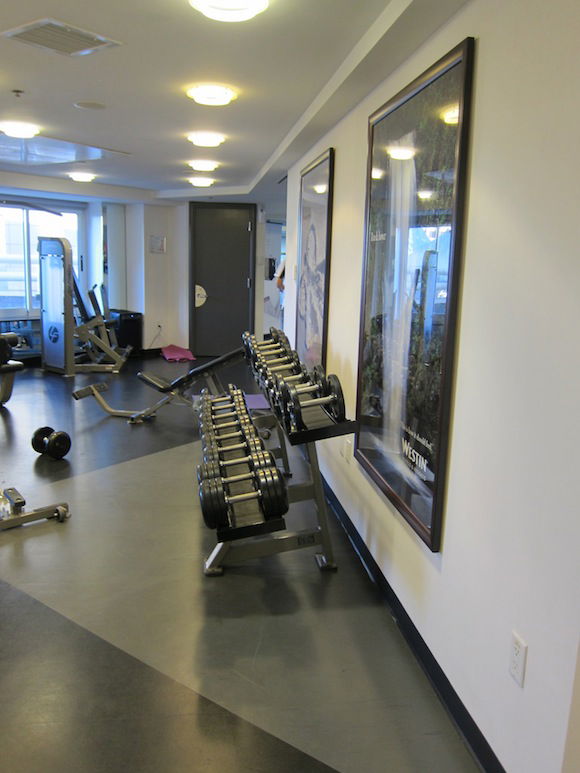 Gym
On the whole the hotel was exactly what you'd expect from the Westin brand — comfortable beds, well furnished rooms, and nothing you'll remember for years to come. All the employees I interacted with were pleasant, though the housekeeping staff were almost creepily nice. One housekeeper, Yolanda, gave me the cheeriest hellos I've ever gotten while roaming down the hallway.
My first choice in San Francisco from a cost/value perspective remains the InterContinental, which takes especially good care of Royal Ambassador members. I also stayed at the St. Regis a couple of weeks ago and had an amazing stay, though that's usually outside my budget. As far as other mid-range hotels go, I'd probably rate this slightly ahead of the Le Meridien and slightly behind the Grand Hyatt. So it's not my first choice in the area, but I wouldn't hesitate to return if the price is right.