A couple of nights ago I voluntarily bumped off a Chicago to Tampa flight which was oversold quite a bit, leaving me overnight in Chicago. I couldn't help but chuckle as the gate agent presented me with the hotel choices. "We can put you up at the Crowne Plaza, Hampton Inn, Ramada, or InterContinental. Which would you like?"
I don't think anyone would have to think twice, and the choice was especially easy for me, as a Royal Ambassador with InterContinental. This was awesome, since I had wanted to visit this hotel anyway since it opened a couple of years back.
The agent printed out my hotel and meal voucher, and off I went to the outside roadway at ORD. The InterContinental shuttle showed up within minutes, and I could immediately tell this was no average airport hotel. Instead of the usual old bus with broken cloth seats, this was basically a party bus with plush leather seats. It even had a "couch" in the back of the airport shuttle!
We were quickly at the InterContinental, and again, it just didn't look like an airport hotel. The lobby was quite grand with lots of art pieces (basically an art gallery), and I loved the airplane theme behind the front desk.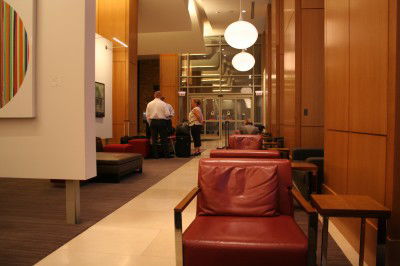 Lobby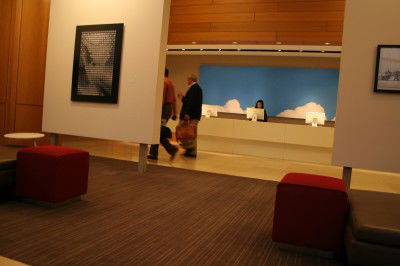 Lobby
I was promptly helped by a very friendly agent, and after handing him my hotel voucher, rather sheepishly asked whether there's any chance they'd honor Royal Ambassador benefits on the stay (which they don't technically have to do on stays like this). His response was a cheery "of course," as he explained all the benefits I'd receive. He upgraded me to a junior suite on the 9th floor, and explained the internet would be free, along with the beverages in the minibar and one pay per view movie.
I headed up to the 9th floor, where I found my room, 962.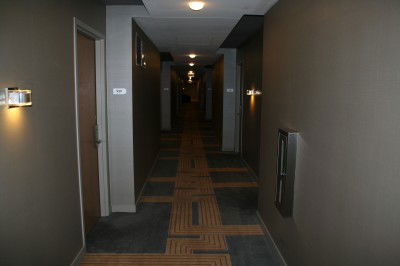 Hallway
Holy cow, there's no way this is an airport hotel! I know I raved about the Crowne Plaza Singapore Changi Airport and Hyatt Regency Incheon Airport, but this hotel totally blows both of those out of the water.
The room was beautiful, with high ceilings, plenty of open space, and very nice appointments.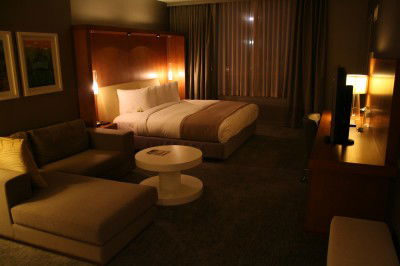 Junior suite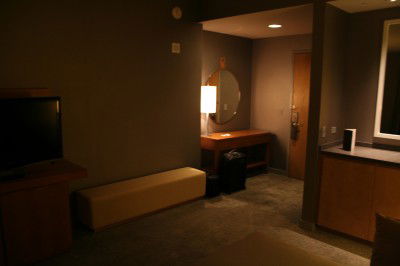 Facing the entrance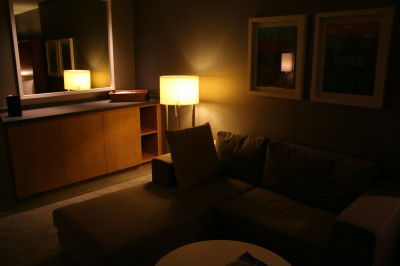 Couch and minibar area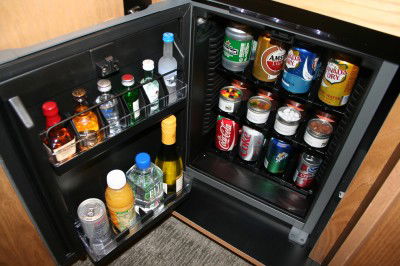 Minibar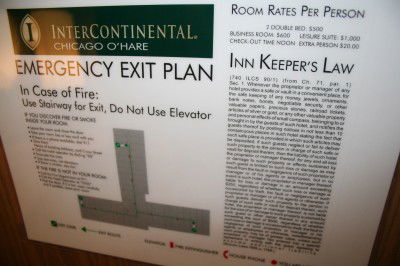 Floorplan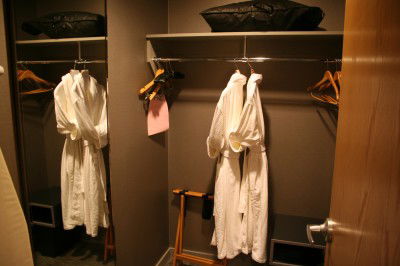 Huge walk in closet
As if the room wasn't nice enough, the bathroom was even nicer. Not only was it huge, but it had a really cool shower, Elemis bath amenities, and a rainfall shower.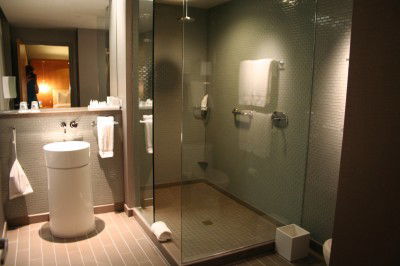 Bathroom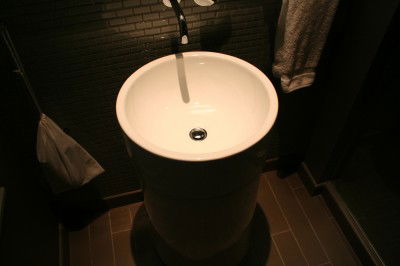 Sink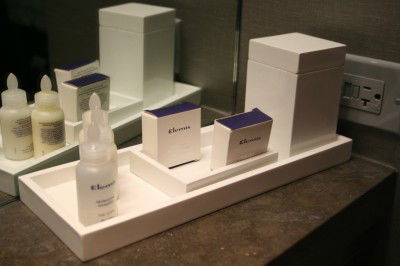 Elemis bath amenities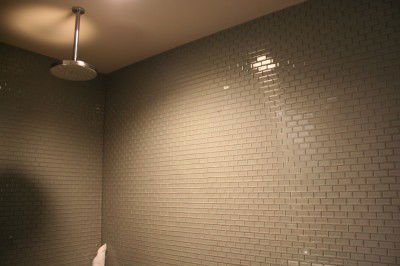 Shower
Since I hadn't eaten anything "real" all day and had a meal voucher, they offered to let me use it on room service. I ordered a grilled chicken ceasar salad and slice of strawberry cheesecake. The prices were quite reasonable, at about $25 before tax and tip.
About 30 minutes later I was delivered a huge tray with what I ordered, along with a bottle of champagne and chocolate covered strawberries, compliments of the house. Holy cow, a quick overnight and they even have a very nice Royal Ambassador welcome gift! While I didn't have any champagne, the strawberries were delicious, as was the salad and cheesecake. Though had I known about the strawberries, I wouldn't have ordered the cheesecake.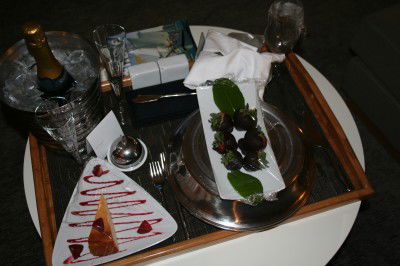 Room service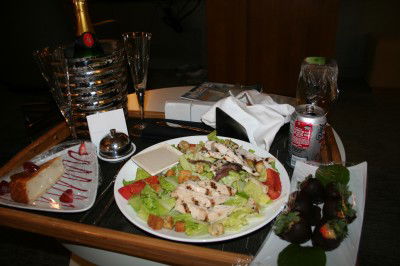 Grilled chicken ceasar salad
Overall this was by far the nicest airport hotel I've ever stayed at. Actually, I can't even call this an airport hotel with a clear conscience. I'll be back at this hotel in a heartbeat.