In July, British Airways announced that it would retire all of its Boeing 747-400s prematurely, given the impact that the pandemic has had on air travel demand. The airline had 28 Boeing 747s, which were an average of 23 years old. As any avgeek can attest to, seeing airlines retire this iconic plane is a sad sight. Well, here's an even sadder sight…
British Airways has stored many of its 747s at Castellon Airport in Spain, which has the airport code CDT. Well, unfortunately today one of these parked 747s caught fire, and it caused some significant damage to the plane.
Se incendia en @CDTairport uno de los @boeing 747 que @British_Airways mandó para su desguace por #ecube_solutions #avgeeks pic.twitter.com/4m9z5Zy0V4

— Fly News (@flynewsmagazine) November 23, 2020
Firefighters were called to extinguish the fire, and all the planes in the immediate vicinity were moved.
It would appear that the aircraft in question has the registration code G-CIVD (while I'm sure it's a coincidence, you can't spell COVID without "C," "I," "V," and "D," all of which are letters in the registration). #2020
While the registration isn't visible in the video, the only 747 in the oneworld livery at the airport has that registration code. This particular plane was manufactured in 1994, so it's about 26 years old.
This plane was flown from London to Castellon on August 18, and has been parked there ever since, preparing to be scrapped. The plane flew its last revenue flight from Lagos to London on April 18.
In late 2018 I flew the other British Airways 747 in oneworld livery from London to New York, but that plane had the registration code G-CIVZ, and the plane is stored in Newquay.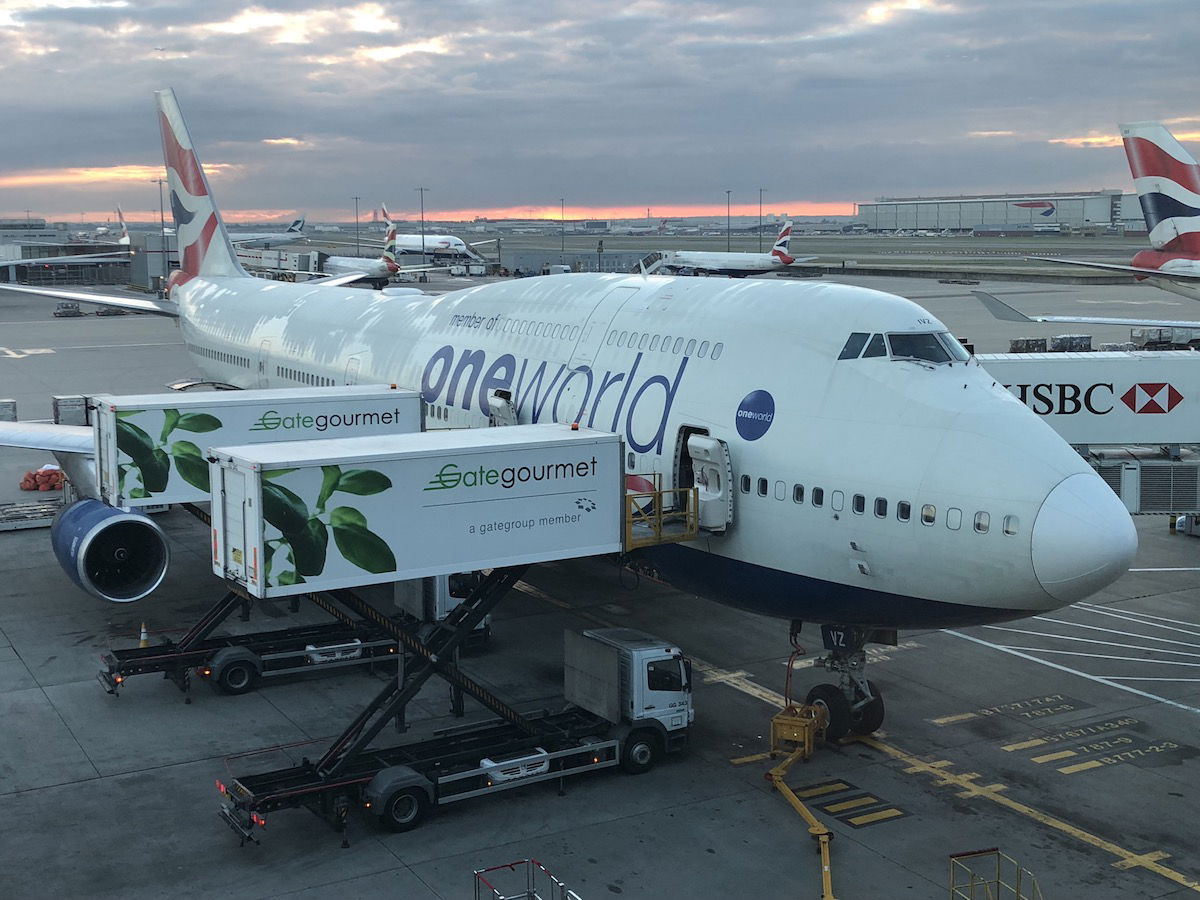 Another British Airways 747 in the oneword livery
I'll be curious to see if we learn more about what happened here (or since you guys are collectively extremely knowledgable, I'd welcome any insights here):
Was this fire caused by an electrical issue, or what could result in a stored jumbo jet catching fire?
How much does this decrease the scrap value of the plane?
Sad thing to see, eh?
(Tip of the hat to @bladeclubber)