As I wrote about yesterday, I just booked a trip for early next year that will have me flying EgyptAir, Royal Jordanian, and Royal Brunei. I'm excited to try three new business class products, and am also excited to visit Jordan and Brunei for the first time.
The entire trip planning process isn't yet done, because as of now the trip has me ending in Dubai on Royal Brunei, and I'd like to get back to the U.S. I'm trying to decide between several return options, though one that people keep bringing up is EL AL.
I've written a post in the past with three reasons that I haven't yet reviewed EL AL, and the two main ones are that their mileage redemption rates are high and their first & business class product looks pretty lousy.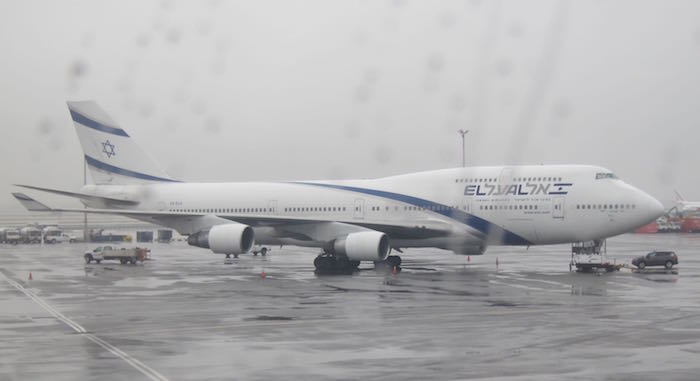 Well, for my upcoming trip it looks like EL AL does have first-class award availability from Tel Aviv to New York, Los Angeles, or London. While I'd love to review EL AL first class in theory, I just can't get myself to do it… at least I don't think.
Here's what EL AL's first-class product looks like on the 747: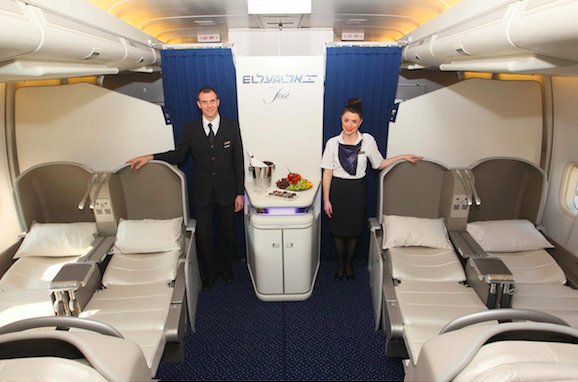 That looks disappointing for business class, let alone first class. Is there no privacy between seats?! Unfortunately, the soft product doesn't look much better. Their first-class menu could just as easily be in business class.
Even worse, the award costs for first-class are obscene. Here are the roundtrip costs in points: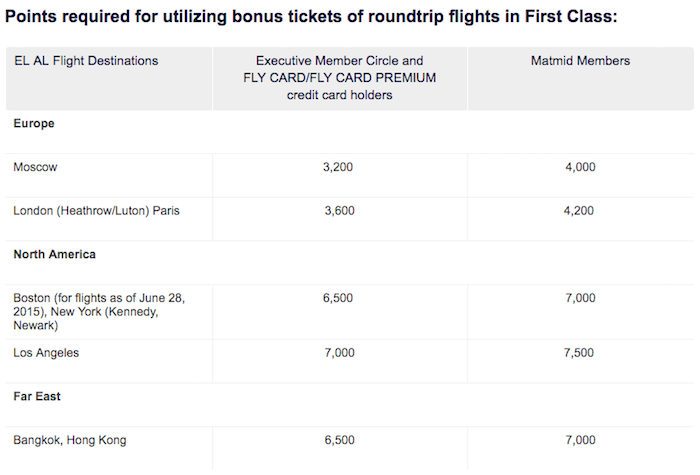 As you might expect, points don't transfer 1:1 from Amex to EL AL Matmid. Rather they transfer at a 50:1 ratio. Note: As of January 1, 2021, El Al Matmid Club is no longer a transfer partner of Membership Rewards.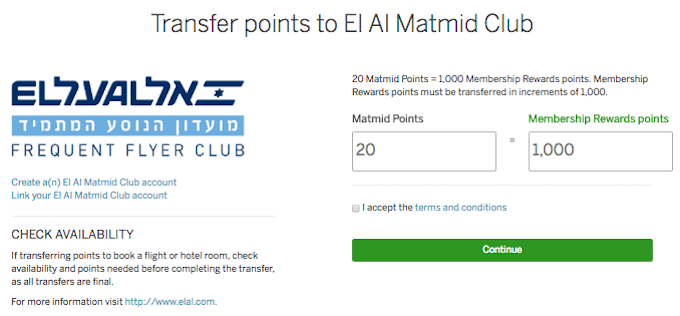 In other words, a one-way ticket from Tel Aviv to:
London would cost 105,000 Membership Rewards points
New York would cost 175,000 Membership Rewards points
Los Angeles would cost 187,500 Membership Rewards points
Now, in fairness, I've been branching out and trying many airlines that aren't a good value using points. However, without exception, they've been airlines that have reasonable paid premium fares. For example, I recently flew Ukraine International Airlines, given that they consistently have cheap business class fares, and many people may have considered them as an alternative to redeeming miles on another airline. As I found out, it wasn't really worth it, though I thought doing the "research" was worthwhile.
In the case of EL AL, redeeming miles on them represents a horrible value, and I've never seen a cheap paid first-class ticket on them either. Years ago we saw a 20% transfer bonus from Amex to EL AL, which makes their rates slightly less obscene… but that's about it.
So, what say you guys — is there any way I can rationalize redeeming 175,000 Amex points for a product that looks like a sub-par business class? Is there a better way to book an EL AL first-class ticket?