In 2019 I wrote about how North Island joined Marriott's Luxury Collection. North Island is located in the Seychelles. It's one of the most exclusive hotels out there, as there are just 11 villas on this private island that typically retail for $8,000+ per night.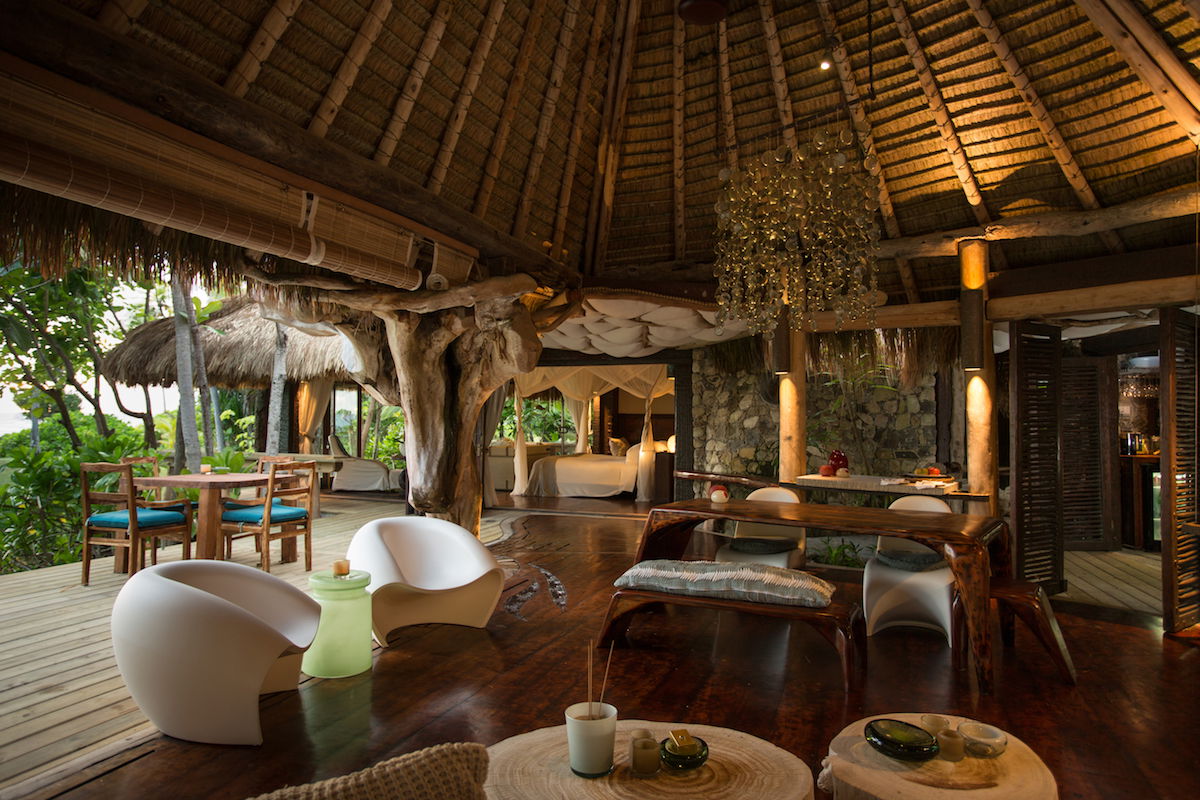 We've known that the hotel would be joining Marriott Bonvoy, though up until now we didn't know what redemption rates would look like. We assumed they'd be higher than the currently published highest rates. Well, it looks like redemptions are now possible.
As Marriott tells me:
We are excited to announce that North Island, a Luxury Collection Resort in the Seychelles will start participating in Marriott Bonvoy later today. As you know, this exclusive, 11 villa private island resort commands a very high average daily rate far in excess of all other participating properties. As a result, the nightly award rate will be 365,000 points per night. If the resort experiences significant change to its average daily rate, the rate may be recalibrated (Note: this will not be done dynamically). The redemption rate includes breakfast, complimentary use of an island buggy, morning yoga, kids activities and more. Since the category chart tops out at 100,000 points for category eight peak rates, North Island will not be included. Members will see award rates when searching on our booking channels after they clicked "Use Points." Additionally, the property will not be participating in Cash + Points nor Pointsavers.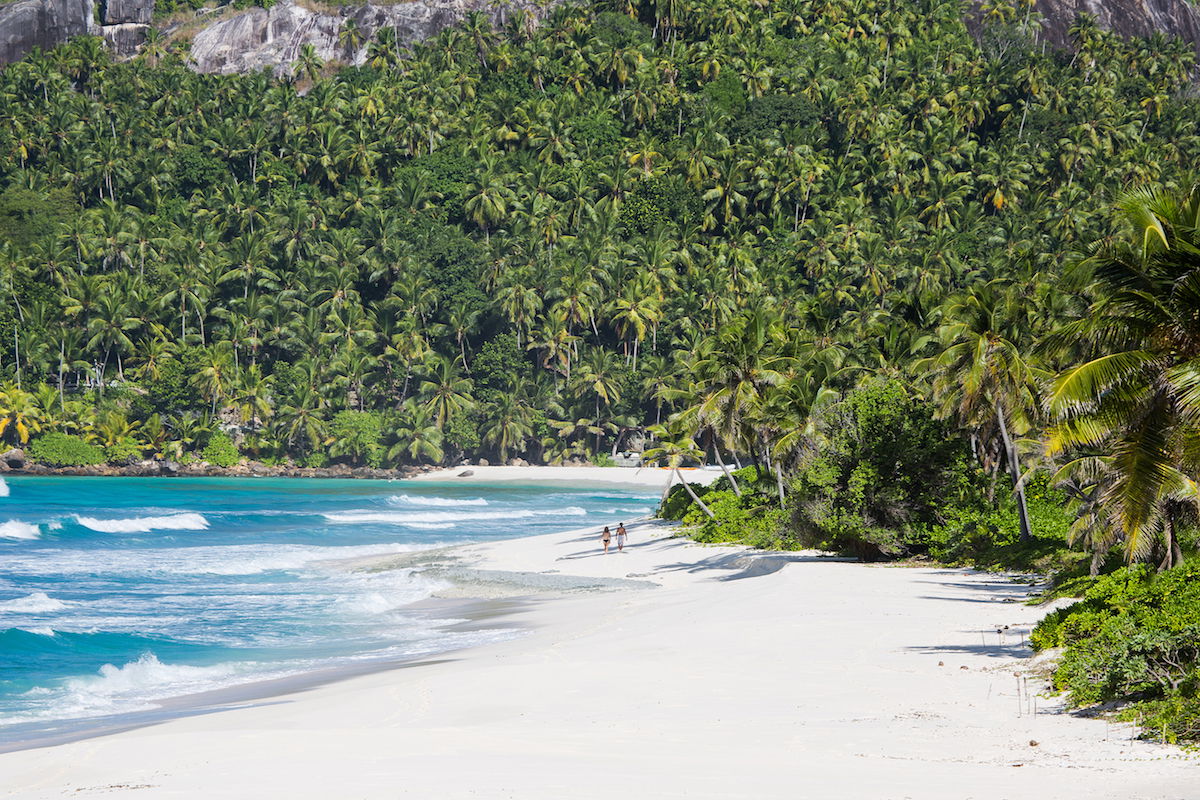 North Island is now bookable for 365,000 points per night. If you're like me and value Bonvoy points at ~0.7 cents each, that's like ~$2,555 per night, which is a steep discount over the normal rates (though still a ton, of course).
It looks like this is already bookable with points, and I priced out a five night stay below. One cool thing is that you can book a two bedroom villa with points, and it prices out this way even when you choose four adults, so you could really travel with four people.

Marriott isn't offering their standard fifth night free redemptions, though pricing does seem to be a bit cheaper if booking fifth nights. They're charging 358,000 points per night (rather than 365,000 points), and one of the nights prices at 273,000 points, a discount of 85,000 points.
I'm not sure if that's a pricing error, or what.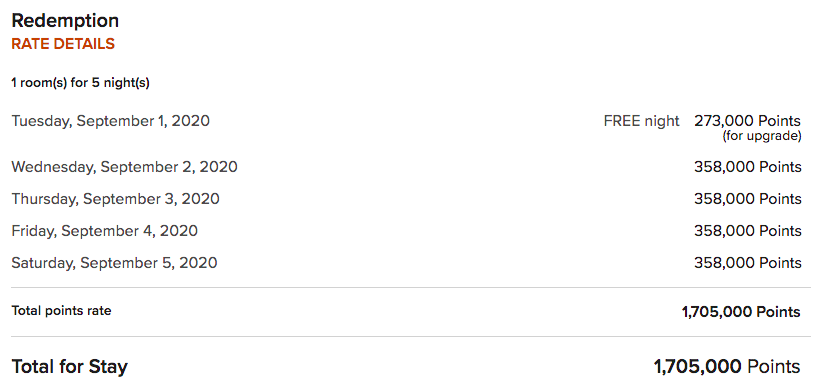 On the plus side, award stays seem like they can be canceled up until two days before departure, which sure seems generous.
Furthermore, I was under the impression that this hotel used to be all inclusive, though that doesn't seem to be the case anymore. Even paid rates only show breakfast included. Have I been wrong all along, or?
Also, best I can tell, the only way to get to North Island is by a 15 minute helicopter ride, and that costs 814EUR each way. One would think there would also be an option for a boat, though I don't see that published.
Bottom line
365,000 Marriott Bonvoy points per night is frankly just about the best case scenario I was expecting in terms of pricing, especially when you consider that this is the pricing for four adults. That's obviously a ton of points, but this place is also out-of-this-world expensive.
Unfortunately on top of that you can expect to pay for the transfers and meals other than breakfast, it would seem.
So, who is ready to redeem points at North Island? 😉