As y'all know, I love reviewing new airlines, especially those that can easily be booked using points.
While China has more than a handful of "major" carriers, almost unarguably the best regarded Chinese carrier is Hainan Airlines, which is one of only seven five star airlines in the world, according to Skytrax (I don't put too much weight into Skytrax ratings, though I do believe they're a solid airline).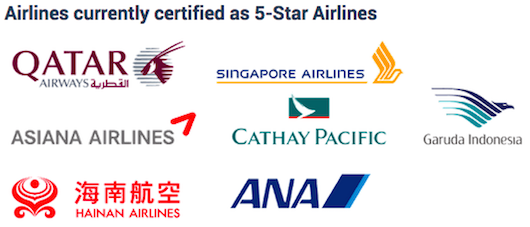 While I've sort of reluctantly reviewed Air China and China Southern (did I ever!), Hainan Airlines is one I really want to review. But go figure that up until now they're also the airline which has had the fewest partners. That meant for the most part there has been no practical way to redeem miles for travel on Hainan Airlines.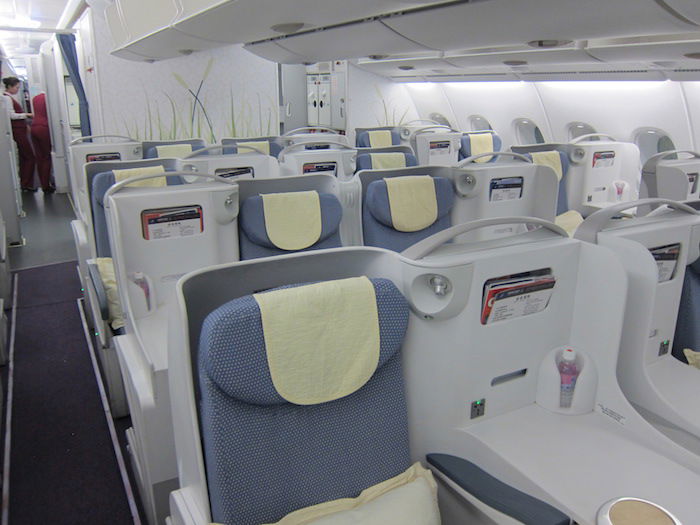 China Southern A380 business class
Well, Alaska and Hainan have just announced a new partnership. Effective immediately, Alaska Mileage Plan members can earn miles for travel on Hainan. The earnings rates are as you'd expect, with 50% of flown miles for discounted economy, and up to 150% of flown miles for paid first/business class.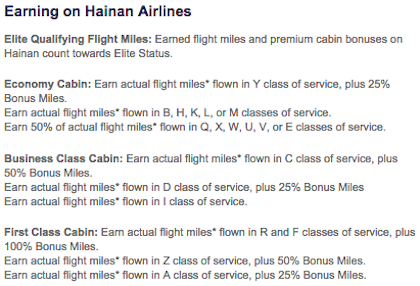 Hainan often has very reasonable business class fares out of the US, so it'll be great to earn valuable Alaska Mileage Plan miles for those flights.
Unfortunately it's not yet possible to redeem Alaska miles for travel on Hainan, though Alaska's website indicates it should be possible as of November 2015.
My assumption is that the redemption rates will be quite reasonable. Alaska Mileage Plan miles are extremely valuable, and even their redemption rates on Cathay Pacific are very good. So if I had to guess, I'd say they'll probably charge 55,000-70,000 miles for one-way business class between the US and Asia.
Hainan's US destinations out of Beijing include Boston, Chicago, San Jose, and Seattle. That's why Alaska is such a good fit as a partner, since they can presumably drive a lot of traffic onto Hainan's San Jose and Seattle flights.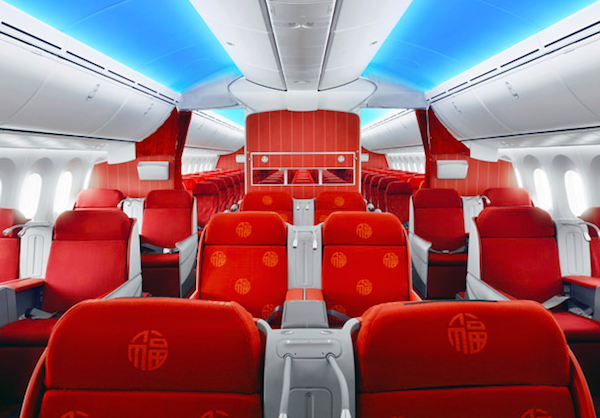 Hainan Airlines 787 business class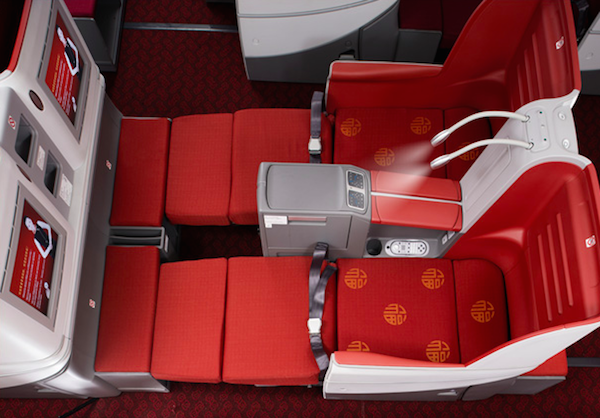 Hainan Airlines 787 business class
Bottom line
While I'll be curious to see the redemption rates, this makes Alaska Mileage Plan miles even more valuable, in my book. I love Alaska Mileage Plan, largely because of the hodgepodge of airline partners they have across the alliances.
Are you looking forward to earning or redeeming Alaska Mileage Plan miles for travel on Hainan?

(Tip of the hat to View from the Wing)