Premium cabin seats have come a long way, and for over a couple of decades now we've seen fully flat seats on commercial planes. It used to be that just first class had fully flat beds… and then business class… and now we have business class seats with doors.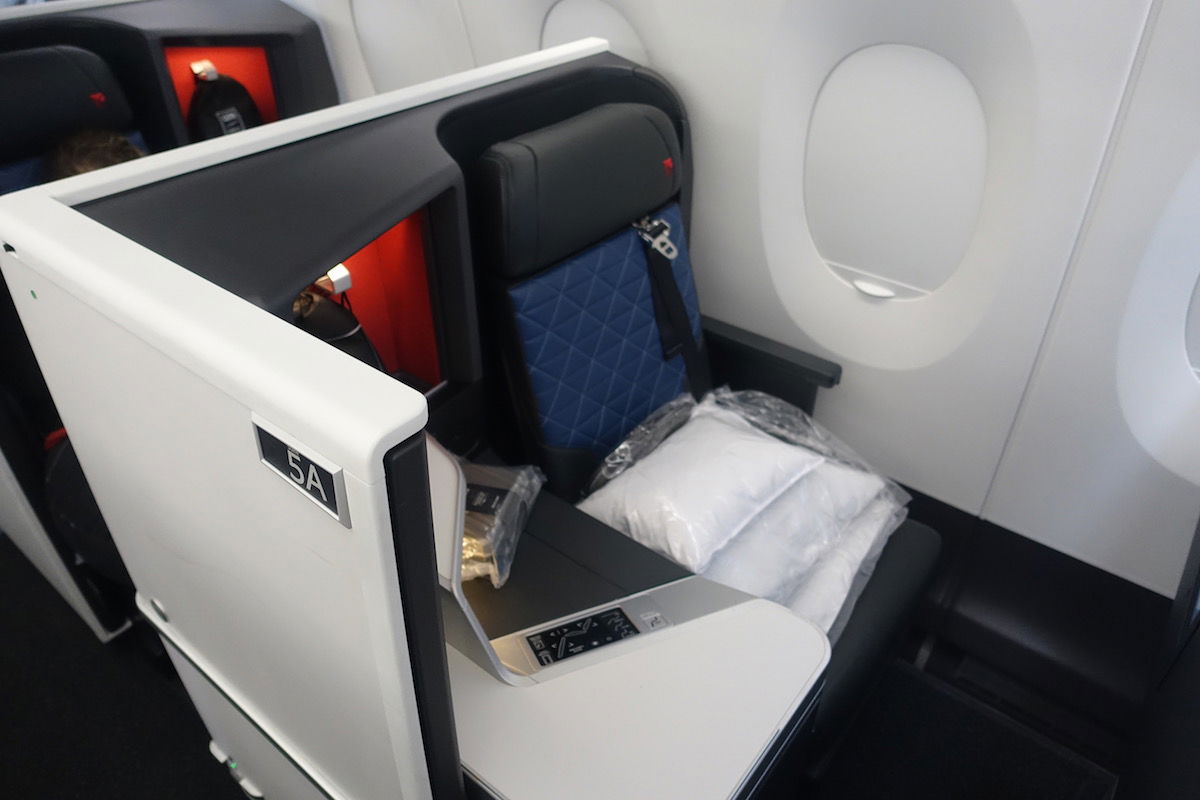 Delta A350 business class (with door)
I'd say this raises a lot of etiquette questions. While airlines want you to make yourself at home in fully flat beds, perhaps you shouldn't do everything you'd do in your bed at home.
For example, on the most basic level there's the question of what it's appropriate to wear when you go to sleep on a plane. On one end of the spectrum, I'm amused by the business travelers on a New York to London flight who sleep in their slacks and button down.
On the other end of the spectrum, hopefully people wear more than just their birthday suit (and ideally more than underwear) when sleeping on planes.
Okay, that's actually a tangent, I guess, as the real point of this post is to answer this question that was posted by Jayceegee in the Ask Lucky forum, about another airplane bed etiquette question:
I appreciate your excellent posts regarding traveling as an LGBT couple in the Middle East, as well as your review of Qatar's QSuite product.

If you and Ford were to travel together in QSuite, would you feel comfortable asking to share the double bed? My husband and I are booking travel with them, and want to know the level of risk of we were to politely request to share the suite.
There are three airlines with "double beds" on planes — China Eastern, Qatar Airways, and Singapore Airlines. Of those countries (China, Qatar, and Singapore), Qatar no doubt has the strictest laws against homosexuality.
So, would I feel comfortable sleeping in the double bed next to Ford? Yes, 100%. First of all, keep in mind Qsuites doesn't offer a true double bed — there are still separate footwells, so you're not able to spoon (at least not for your bottom half).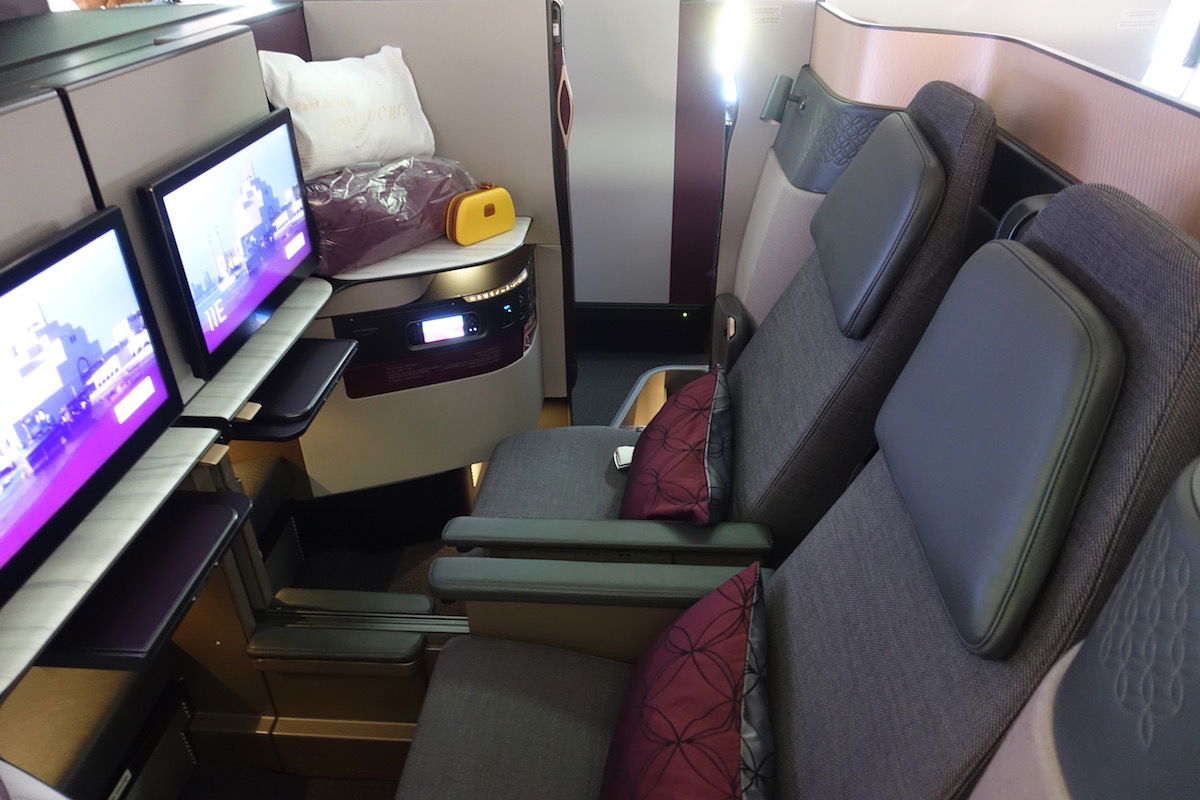 Qatar Qsuites double bed
However, personally I wouldn't recommend any sort of Public Displays of Affection. Not because you're gay, but because Qatar has laws against PDA (heck, in Qatar it's appropriate for same sex people to greet one another with a kiss on the cheek, while it's not appropriate for opposite sex people).
Don't get me wrong, it's highly unlikely you'd be "policed" in this way, but if your goal is to be 100% cautious, then it makes sense to avoid that.
While I can't imagine it would ever come to this, I sort of wonder if giving someone a kiss before going to sleep on a plane qualifies as PDA? You're in a suite with a door, though the door isn't so high, and people can still look over it. So technically if you give your spouse (gay or straight) a peck on the cheek, is that PDA (specifically, the "public" part of "PDA")? I don't know.
Like I said, that's theoretical.
But seriously, there's absolutely nothing to be ashamed of sleeping next to whoever your travel companion is in Qsuites (whether it's your girlfriend, husband, cousin, grandma, former professor, sidepiece, stuffed animal, or whatever).
The only thing I'd note — gay or straight — is that PDA isn't allowed in Qatar, so you can decide for yourself how "public" Qsuites is.
So my advice: yes, sleep next to anyone, but no PDA.
Where do you guys stand on this?
Qatar frequently offers excellent fares for business class, even in Qsuites, or you can redeem American AAdvantage miles at a great value.