I'm currently planning my first ever trip to Beirut, and am in the process of booking flights. I'm curious what you guys make of this situation.
My plan is to fly Middle East Airlines to Lebanon, both because they offer the most flights there, and also because they're a SkyTeam airline that I haven't yet reviewed. But every time I write about MEA, something about the airline is brought up.
Specifically, Middle East Airlines uses Syrian airspace for their flights. A vast majority of airlines avoid this airspace nowadays, due to the risk of air strikes. For example, looking at a flight from Beirut to Dubai, here's the route Middle East Airlines takes (this is per Flightradar24):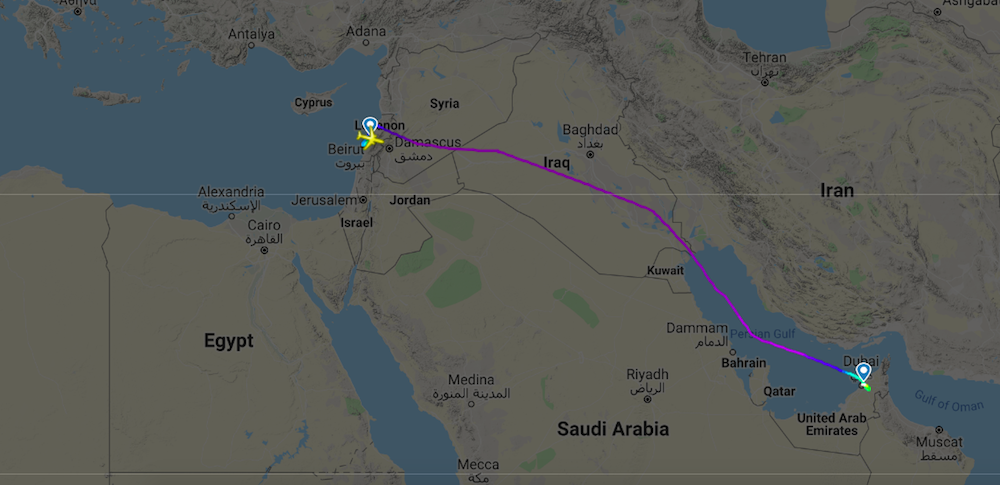 And here's the route Emirates takes: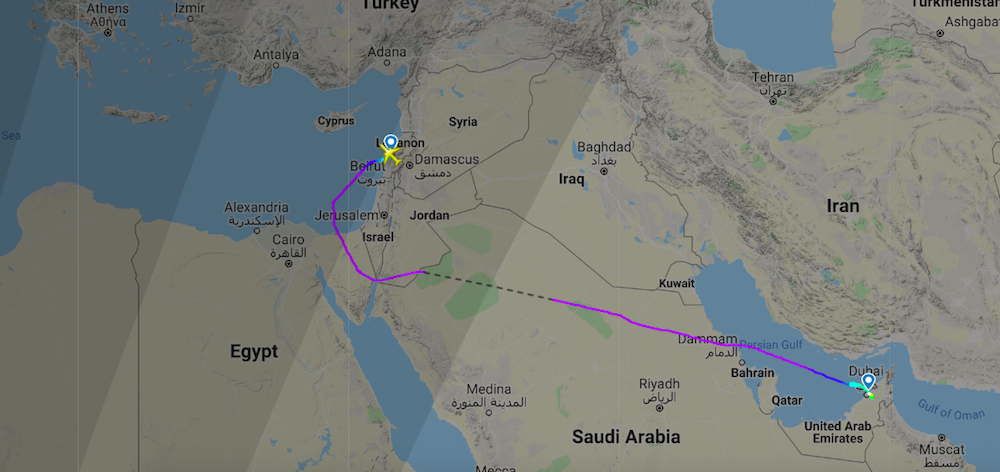 Virtually every international government organization issuing warnings regarding the danger of using Syrian airspace, and almost all airlines avoid that airspace. As far as I know, the exceptions are Syrian Air, Iraqi Airways, and Middle East Airlines. But actually, now that I'm looking at a flight map, it looks like there's a Qatar Airways flight over the North of Syria right now, which is interesting.
Would this cause me to avoid MEA? Probably not. I've written before about how I don't put much thought into airline safety, though I will say that I think I generally take bigger issue with what seems like a reckless decision against all safety advisories, rather than some general minor differences in safety otherwise.
Still, I'm taking family on this trip, and I don't want them to feel uncomfortable if they start Googling about the airline. I was originally going to fly MEA from Paris to Beirut to Dubai, but now I think I'll fly MEA from Paris to Beirut (where there's limited "exposure" to that airspace), and then Emirates from Beirut to Dubai, just to cover my bases in case they decide to Google. 😉
I do find MEA's stance on this interesting, though. Do they believe there's not a serious risk of an air strike, even when other airlines do? Have they done a cost-benefit analysis and decided the risk is too low, and they're better off saving the time and fuel?
I'm curious what you guys make of this — would you be willing to fly MEA? If not, is it because you perceive there's an actual risk, or on principle, because they're not adhering to basic international safety standards in this regard?