While Emirates has more A380s than they know what to do with, Etihad and Qatar actually took a pretty conservative strategy when it comes to A380 acquisitions (one of the few areas in which those carriers are conservative). They each have just 10 A380s on (firm) order, so they won't be flying them to every destination in the world just for giggles, as Emirates does.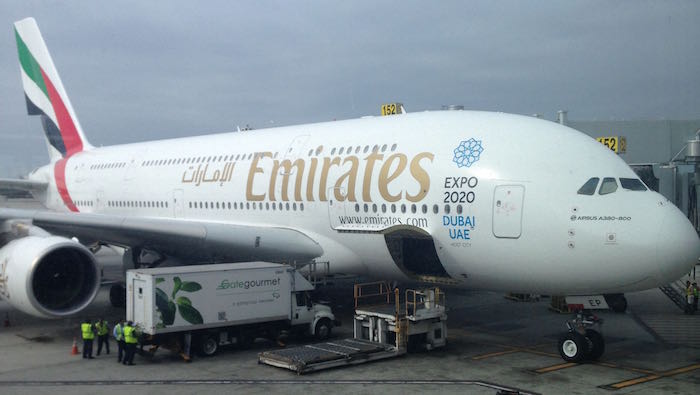 Etihad Airways has been pretty clear about their strategy, given how exceptional their A380s are. They'll fly them to London, New York, and Sydney, so that they're exclusive and they can offer a consistent experience in those markets. Unless they decide to order more A380s, I wouldn't expect to see them in any other markets.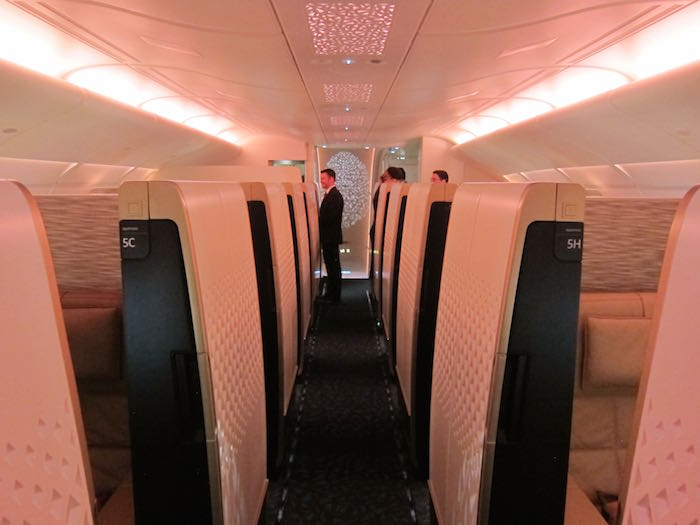 Qatar Airways has been a bit less clear when it comes to their A380 strategy. They took delivery of their first A380 last year (I was on the inaugural flight from Doha to London), which they first flew to London, then to Paris, and then (surprisingly) to Bangkok.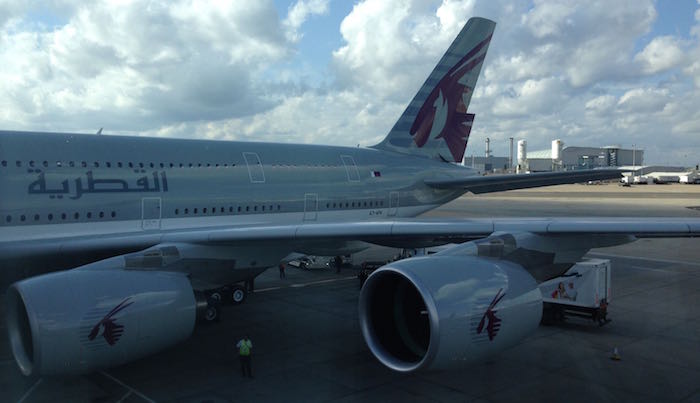 What makes Qatar Airways' A380 especially interesting is that it's the only plane on which they plan on offering a first class product long term, as they think first class is obsolete and would rather offer a "super business class."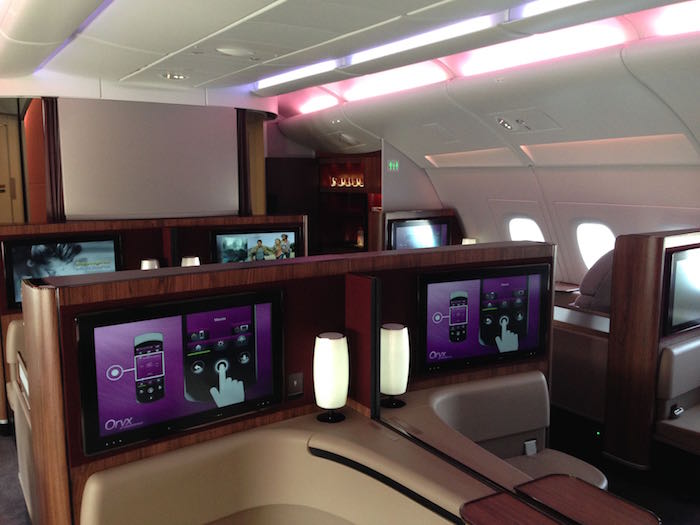 While London and Paris are logical A380 destinations, Bangkok sort of surprised me. Admittedly Doha to Bangkok is a high capacity route, but presumably not an especially high yield one. That's why I was kind of surprised they'd use their "flagship" aircraft on that route, rather than adding A380 capacity to London Heathrow, or possibly flying it to New York JFK.
This doesn't have huge practical implications, but I do find it quite interesting that Qatar Airways seems to be committed to providing A380 service to Bangkok. Qatar Airways has just announced that they'll reduce A380 service to Paris from 2x daily to 1x daily, while offering 2x daily A380 service to Bangkok instead.
As of September 16, 2015, the following Doha to Paris flight will no longer be operated by the A380:
QR41 Doha to Paris departing 1:40AM arriving 7:25AM
QR42 Paris to Doha departing 10:30AM arriving 5:55PM
Meanwhile as of September 16, 2015, the following Doha to Bangkok flight will be operated by the A380:
QR830 Doha to Bangkok departing 9:00PM arriving 7:25AM (+1 day)
QR831 Bangkok to Doha departing 9:05AM arriving 11:55AM
The great news is that Qatar Airways seem to have two first class award seats available almost every day on the new A380 frequency between Doha and Bangkok (you can use the British Airways award search tool to look up space).
As a reminder, American AAdvantage charges 45,000 miles for a one-way first class award between the Middle East and Asia.
Given that Qatar Airways is usually quite stingy with A380 first class award space, that's a nice development.
Bottom line
The Middle Eastern airlines are largely prestige driven, so it's kind of surprising to me that Qatar Airways is adding more A380 service to Bangkok rather than more "premium" markets. They must be achieving some pretty great premium cabin yields in order to dedicate so much of their (small) A380 fleet to the route.
Or maybe the royal family just really likes vacationing in Bangkok. 😉
Where would you like to see Qatar Airways fly the A380?