Oh Qatar Airways…
While I love Qatar Airways' onboard product, I find their Privilege Club loyalty program to be subpar. There's very little redeeming about the program, which to me seems like such a missed opportunity.
It's not only underwhelming compared to loyalty programs globally, but in particular is weaker than Emirates Skywards and Etihad Guest (of course there's the blockade, but a lot of people use the Gulf carriers to connect between regions, and couldn't care less whether they were connecting in Qatar or the UAE — hence why a loyalty program can be so valuable).
So I was very excited when I saw today that Qatar Airways announced that their "Platinum just became more special." That's their top tier status, so I figured maybe they actually introduced some useful perks to the status, because it's quite literally one of the most useless top tier statuses out there in terms of published benefits.
Qatar Airways' big announcement? They're introducing a new Platinum card that's heavier. Qatar Airways' VP of Loyalty & CRM even makes a video about it, and it's almost like something out of The Onion. Here's part of what he says:
"Our Platinum members give us a lot of feedback, and they should. They want a card that represents the value and weight that we give to their loyalty.

We have found one of the heaviest cards that you'll find anywhere in the world.

The first heaviest card is from a US bank that requires one million dollars in assets, so I think this is the best value heavy card you're going to find. My team is constantly trying to make the benefits of our program match the beauty of this card."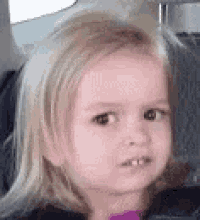 Here's the video:
I'll be the first to admit that perhaps in Qatar they place more value on precious metals than in some other places. But the feedback you've been getting from your Platinum members is really that they want a heavier card? Not that they want better benefits?
They're introducing a new card but aren't changing up any of the benefits, other than to say that they're "constantly trying to make the benefits of [their] program match the beauty of this card" (in which case all I can say is "try harder").
I'll admit that the card looks really snazzy. However:
Elite cards are more useless than in the past, as most things become electronic; I don't carry around my elite cards most of the time anyway, and very rarely use them
There used to be some novelty to heavy or metal cards, but nowadays so many credit cards are made of those materials, and at that point it just bogs down your wallet
C'mon Qatar Airways, let's see some real elite benefits added, and not just a heavy card!