Qatar Airways was the first ever airline to fly the A350. I was lucky enough to attend their A350 delivery ceremony in Toulouse a couple of years ago. Qatar Airways has had some delays with taking delivery of further A350s, and for that matter, has experienced delays with taking delivery of new planes in general.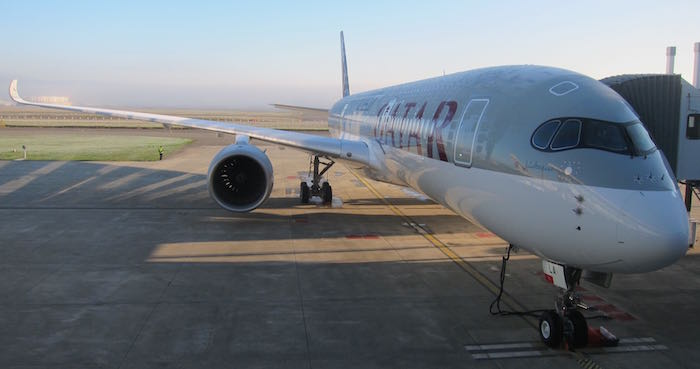 This has caused them to push off some routes, and look for creative ways to get the planes they need. So far Qatar Airways has 13 A350-900s in their fleet, with a further 30 on order.
Well, it seems like they're not getting those planes in the timeframe they were hoping for, and have a creative way of acquiring more A350s quickly. Qatar Airways will be leasing four A350s from LATAM, which have significantly different configurations.
LATAM's A350s have 348 seats, including 30 business class seats, 18 extra legroom economy seats, and 300 economy seats. Their business class product features fully flat seats in a 2-2-2 configuration, so there's not direct aisle access from every seat.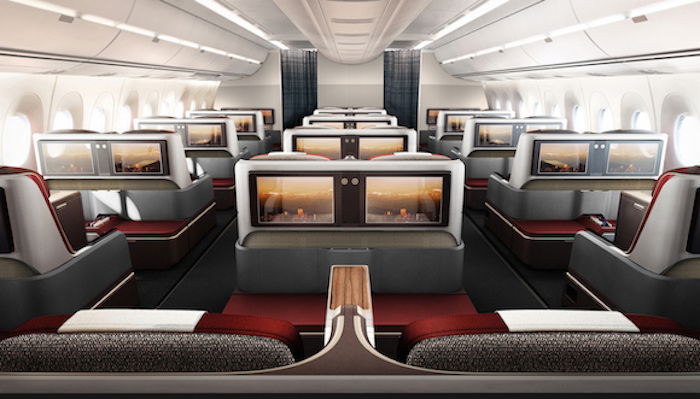 Meanwhile Qatar Airways' A350s have 283 seats, including 36 reverse herringbone business class seats and 247 economy seats.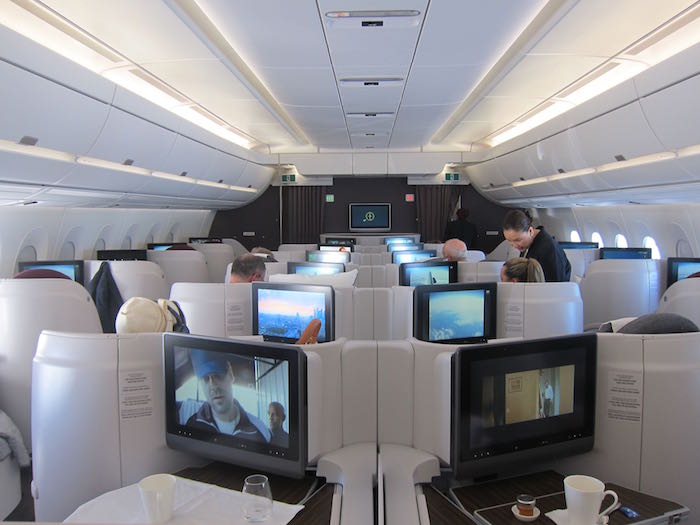 This is a pretty big downgrade for Qatar Airways passengers, as the business and economy cabins on LATAM's A350s aren't nearly as good as on Qatar's A350s.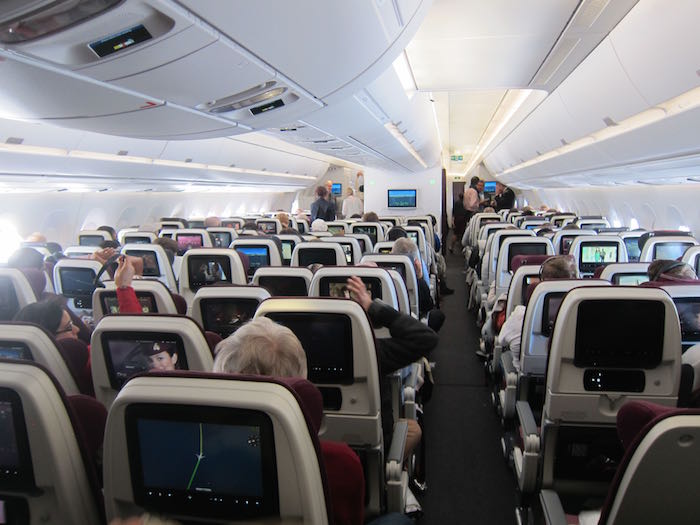 Qatar Airways hasn't formally published any details of this deal, though sources suggest that:
The planes will be re-registered with Qatar Airways registration numbers
The first A350 is on a one year lease, while the second A350 is on a six month lease; we're not sure about the other two A350s
Qatar Airways will reconfigure the LATAM planes to remove the extra legroom seats, though won't be changing the economy or business class seats
The planes will be painted with a hybrid LATAM and Qatar Airways livery, as it will take too much time to repaint them completely
Qatar Airways will fly the leased LATAM A350s on the following routes:
Doha to Munich once daily as of March 1, 2017
Doha to Munich twice daily as of April 1, 2017
Doha to Madrid once daily as of April 15, 2017
Doha to Madrid twice daily as of May 1, 2017
This is certainly an unique short term solution for both airlines. LATAM isn't doing very well financially given the economy in Brazil. Their financial situation isn't the same it was when they ordered the planes. Meanwhile Qatar Airways wants all the planes they can get their hands on. Unfortunately in this case, though, it comes at the expense of the quality of their product.
Bottom line
Don't be surprised if you see unusual seatmaps for some Qatar Airways A350s, as it's due to them leasing planes from LATAM. From a customer standpoint I think it's probably neutral news. It's bad news since this is worse than Qatar Airways' current A350 product. However, I'd say the product is about on par with Qatar Airways' 777 product, so it's not necessarily worse than what you'd otherwise get on Qatar Airways.
What do you make of Qatar Airways leasing A350s from LATAM?