Update: Now a British Airways representative on FlyerTalk is saying that this is in fact an error, and that "R" shouldn't have been removed. Hopefully that's actually the case, as there were a lot of BA reps who suggested this was an intentional change.
I don't think there's an airline in the world that publishes more consistently excellent business class fares than Qatar Airways. Since they're part of the oneworld alliance, booking discounted business class tickets on Qatar Airways can be a fantastic way to earn miles and requalify for status with one of their oneworld partner airlines.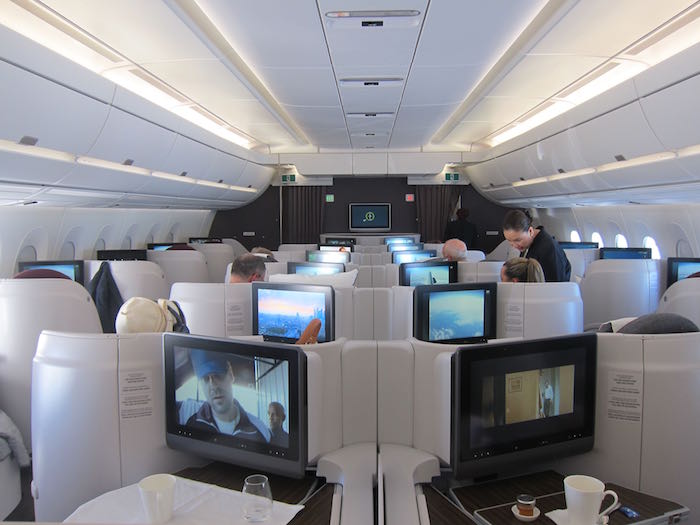 Qatar Airways A350 business class
Generally Qatar Airways uses either the "R" or "I" fare class for discounted business class tickets. It used to be that "I" was the most common discounted business class fare class, while nowadays we're increasingly seeing discounted business class tickets book into the "R" fare class.
British Airways Executive Club didn't used to credit miles for the "R" fare class, probably primarily because it wasn't a common fare class back in the day. However, as of May of this year, British Airways Executive Club made Qatar Airways "R" fares eligible for mileage accrual.
Well, it looks like British Airways has quietly changed mileage earning on Qatar Airways, and Qatar Airways "R" fares can no longer earn British Airways Avios. The Executive Club accrual page for Qatar Airways only lists, the C, J, D, and I business class fare buckets.
For what it's worth, the American AAdvantage accrual page for Qatar Airways hasn't changed, so it looks like this change only applies to British Airways as of now:
At this point we don't really know what's behind this:
A formal announcement hasn't been made about this change, and we don't know if Executive Club will honor Avios accrual for existing bookings; I suspect not, which would be a real bummer, since I know a lot of people who booked these fares specifically to qualify for British Airways status
We don't know whether this decision was made by British Airways, Qatar Airways, or a combination of both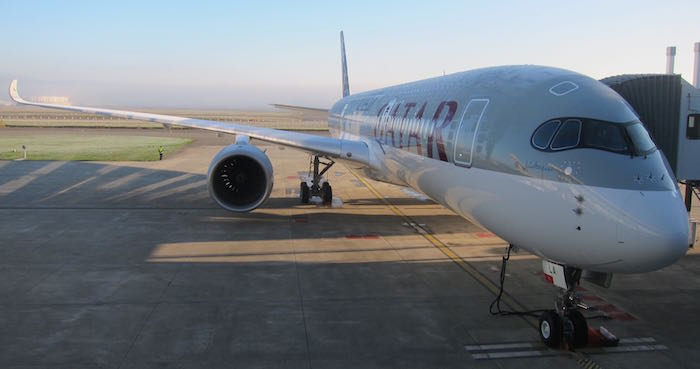 Qatar Airways A350
What makes this change rather curious is that it comes around the same time that British Airways and Qatar Airways are actually strengthening their relationship, as Qatar Airways has increased their stake in IAG (British Airways' parent company), and the airlines just launched a joint venture as of October 30, 2016.
This change could be prompted by British Airways, because they're not happy about their Executive Club members earning status on the "cheap," and feel it's cannibalizing their own business. Perhaps they hope that by cutting mileage accrual on those fares, people will choose to fly British Airways instead.
Or this could also be prompted by Qatar Airways, because they're the ones having to pay British Airways for the mileage after all. It could be that they think that their "R" fares are so good that they shouldn't have to credit miles for the fares to partner programs, and they're starting that trend with British Airways.
Or it could be a combination of both. We just don't know yet, and we may not ever know.
While not quite the same, Emirates' president has talked about unbundling business class, meaning unbundled business class tickets wouldn't come with lounge access, mileage accrual, etc. So while not quite the same, the directions are similar.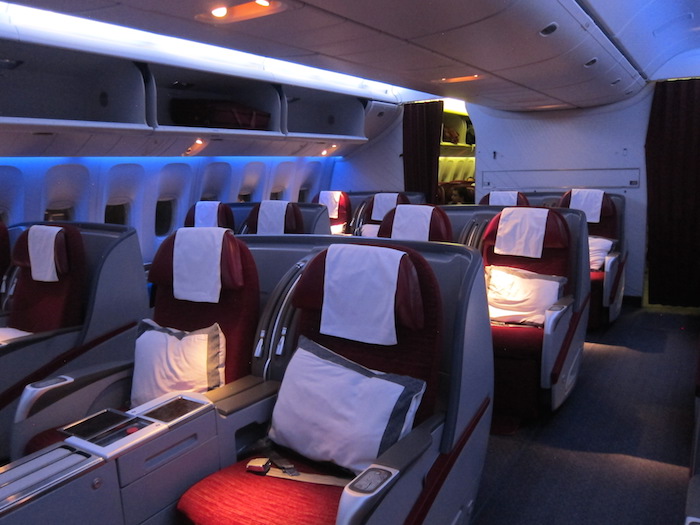 Qatar Airways 777 business class
Bottom line
It's extremely disappointing that this change is being made without any sort of advance notice, as presumably this will kick in for flights effective immediately, regardless of when they were booked. As of now these changes seem to just impact earning miles with British Airways Executive Club, though it's certainly possible it spreads to other airlines as well.
I certainly hope not, as flying Qatar Airways is a great way to earn miles and requalify for status with AAdvantage.
It's ironic that this change coincides with British Airways and Qatar Airways kicking off their joint venture, which they advertised as follows:
The joint business will benefit customers by offering a wider choice of flights, an enhanced network, greater choice of fares and superior benefits for members of their frequent flyer programmes.
Superior benefits for members of their frequent flyer programs? Not so much, it would seem!
What do you make of this sudden change to accruing Avios on Qatar Airways tickets?
(Tip of the hat to @istrakhov)