Qantas Frequent Flyer has just announced some major changes, which program executives describe as "the biggest overhaul to the airline's loyalty program in its 32 year history." If you're one of the nearly 13 million members of Qantas Frequent Flyer, you may find these interesting.
These changes aren't what I was expecting, both for better and worse. I'd also argue that these changes are actually fairly minor, all things considered.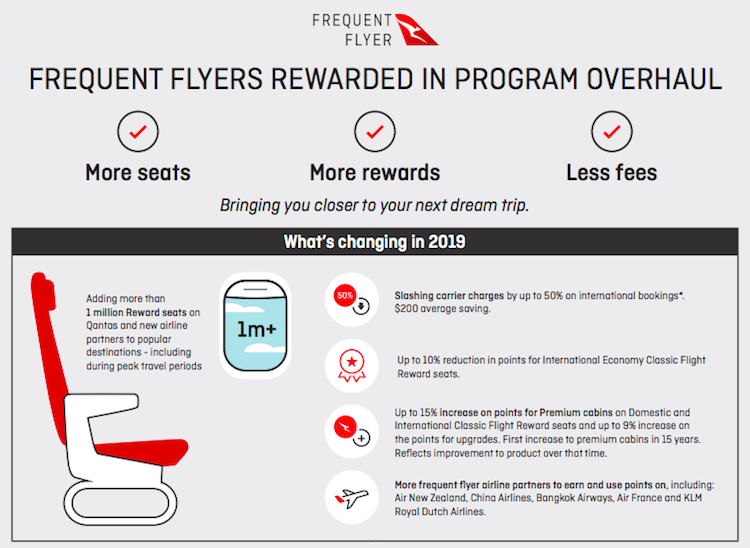 Qantas Frequent Flyer isn't very rewarding
Let me note that on the international stage, Qantas Frequent Flyer isn't a good loyalty program at all. In other words, sometimes there are arbitrage opportunities by using a foreign frequent flyer program, though there aren't many such opportunities with Qantas.
Why is Qantas Frequent Flyer not great?
They have outrageously high "carrier imposed surcharges" on redemptions
Their award redemption rates are steep
They are extremely stingy with premium cabin award seats, and that's really the sweet spot for redemptions; economy redemptions often don't get you good value due to the high surcharges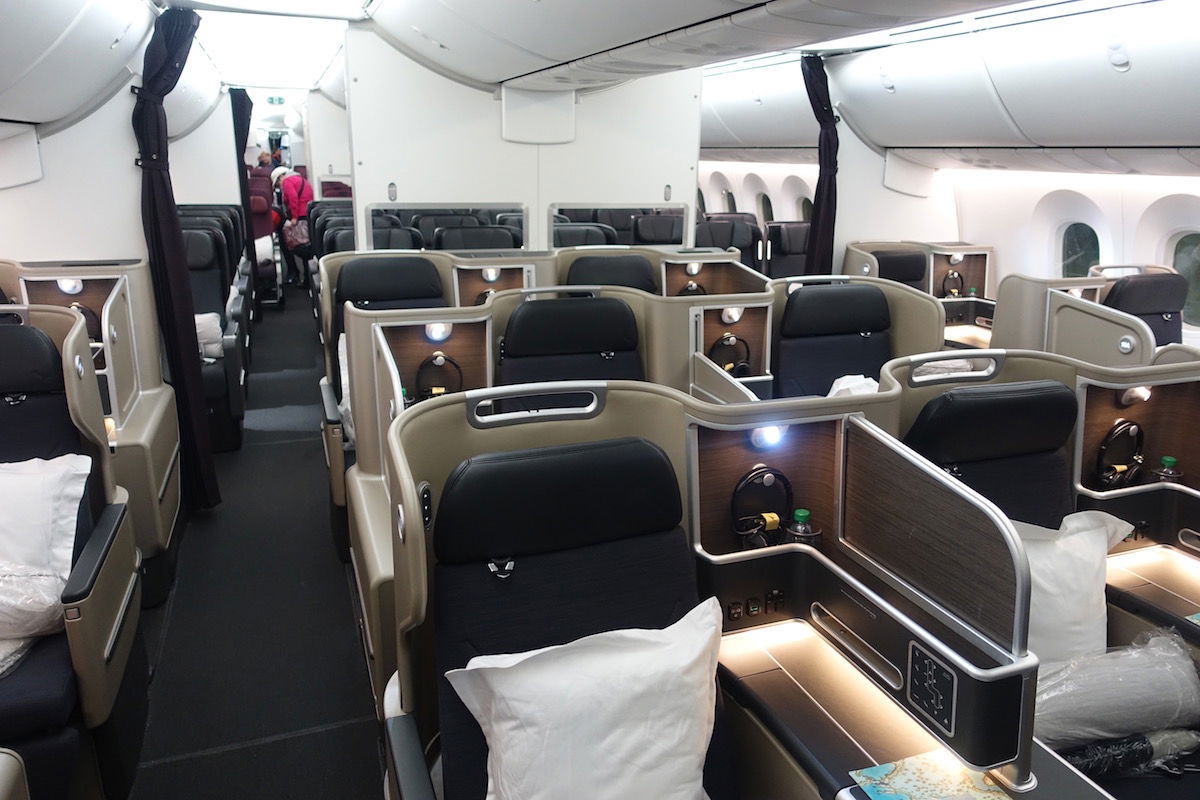 Qantas is very stingy with making award seats available
That being said, I also recognize that Australians don't have many choices, especially for those looking to earn points through non-flying means. So it's understandable that many Australians are heavily invested in the program, even if it's not great.
What everyone was expecting the changes to be
The trend in the industry lately has been that programs have shifted towards being revenue based. I think it's safe to say that most people were expecting that this is the model Qantas Frequent Flyer would move towards.
I'd argue that might have actually not been bad for Qantas Frequent Flyer, given how weak the program is:
Qantas releases so little premium cabin award space that at least having access to premium seats at a higher cost is better than nothing
Qantas' points earning rates for travel on Qantas are quite low, especially on discounted tickets; awarding points based on spending might not have made earnings rates much worse
What's changing about Qantas Frequent Flyer
Qantas is focused on marketing how these changes allow members to "pay significantly less fees for international reward flights, have access to more seats and enjoy more rewards for earning points on the ground."
The airline claims that this is a $25 million investment, and they justify that math as follows:
The $25 million investment is comprised of making more seats available for frequent flyers as well as the reduction in carrier charges. Increased engagement in the program is expected to offset this within the first year.
I appreciate the concept of what they're saying, that investing in a program can have a positive return. It's a novel concept, because I think most programs try to cut engagement and benefits to increase margins. So while I appreciate Qantas' sentiment, I still question the reality of that statement.
Qantas describes the following changes happening over the next 12 months:
Adding more than 1 million extra reward seats available annually on Qantas and new partner airlines
Slashing carrier charges – the additional costs associated with flights booked with Points – by up to 50 per cent on international bookings, saving members on average $200 per return journey
Changing the points required for reward seats on domestic and international flights including an up to 10 per cent reduction in the number of points required for international economy Classic Reward seats
Increasing the points required for upgrades and Classic Reward seats in premium cabins to better reflect the value of this premium experience
Creating a new tiered Points Club program to better reward members who earn most of their points through on-the-ground transactions
Introducing Lifetime Platinum status, the ultimate recognition for the airline's most loyal flyers
Here's a breakdown of those changes:
Qantas promises more award seats
Qantas promises members access to more than a million extra reward seats annually on Qantas and a growing list of partner airlines. Qantas says that members will enjoy up to a 30% increase in their highest demand premium cabin reward seats over the next 12 months.
Maybe it's just me, but promising "up to" anything is worth nothing to me. I at least appreciate what British Airways did when they last overhauled their program, as they promised two first or business class award seats on every single flight when the schedule opened.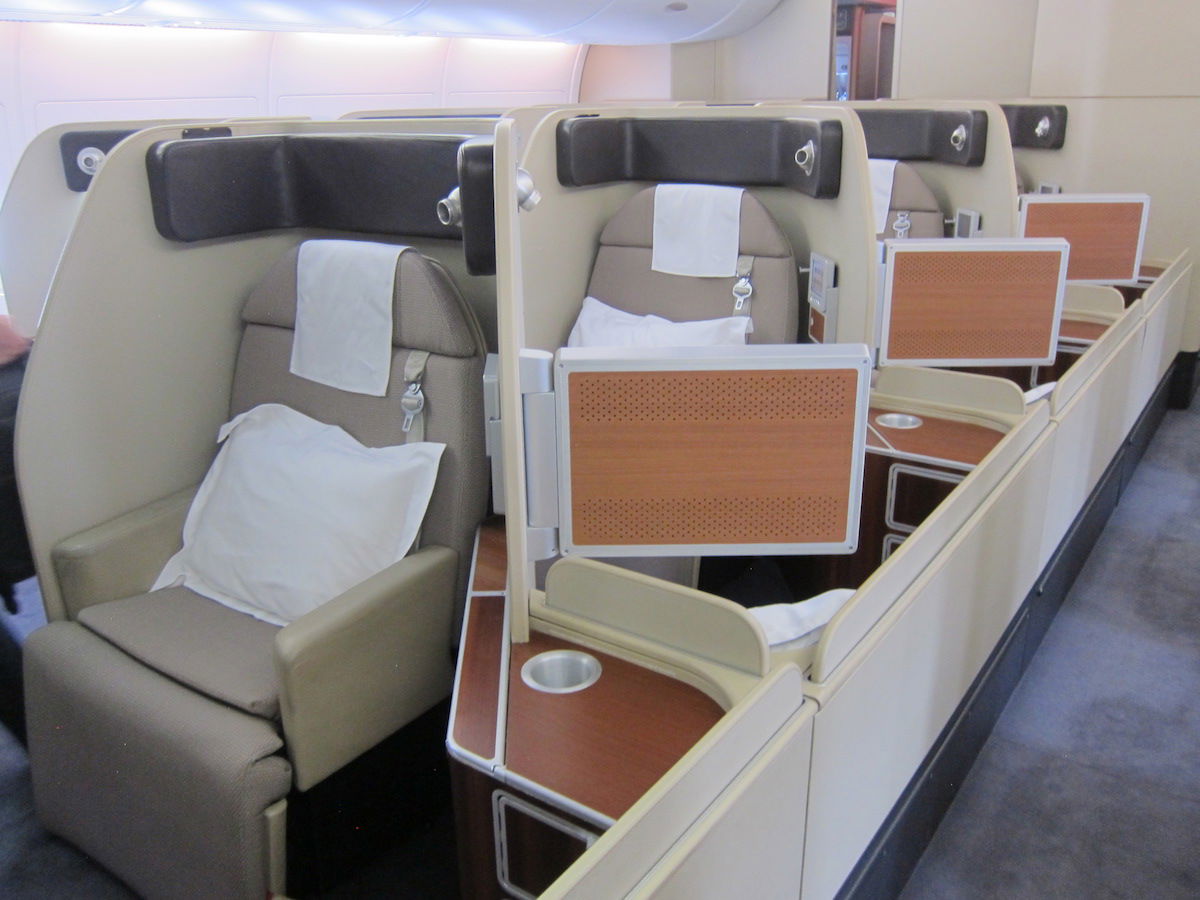 Could we see Qantas make more first class awards available?
Qantas is notoriously stingy with award seats, so I'll take a promise of "up to" 30% more award seats with a grain of salt.
The airline has also announced new frequent flyer agreements with Air New Zealand, China Airlines, Bangkok Airways, and Air France-KLM.
Qantas' new "Points Club"
This is intriguing. Qantas Frequent Flyer will specifically recognize members who earn lots of points through non-flying transactions.
The initiative will include two tiers with entry gained based on passing annual points-earning criteria.
This will launch later in 2019. Qantas says the entry level tier will be unlocked with earning 150,000 points in a year, and promises things like "flight and travel benefits for non-flying members, including lounge access and bonus status credits."
We'll have to wait to learn the full details of this, though it sounds like it could be interesting, and I'm surprised other airlines haven't adopted similar programs.
Qantas is changing points requirements
As part of these changes, Qantas Frequent Flyer is:
Decreasing points requirements for international economy awards by up to 10%
Increasing points requirements for domestic and international premium cabins by up to 15%; they say these rates are changing for the first time in almost 15 years
The new decreased pricing takes effect immediately, while the increased pricing takes effect on September 18, 2019. I appreciate that they're immediately letting members take advantage of lower pricing, but are providing notice of the negative changes.
For some context, here are their old redemption rates for travel on Qantas: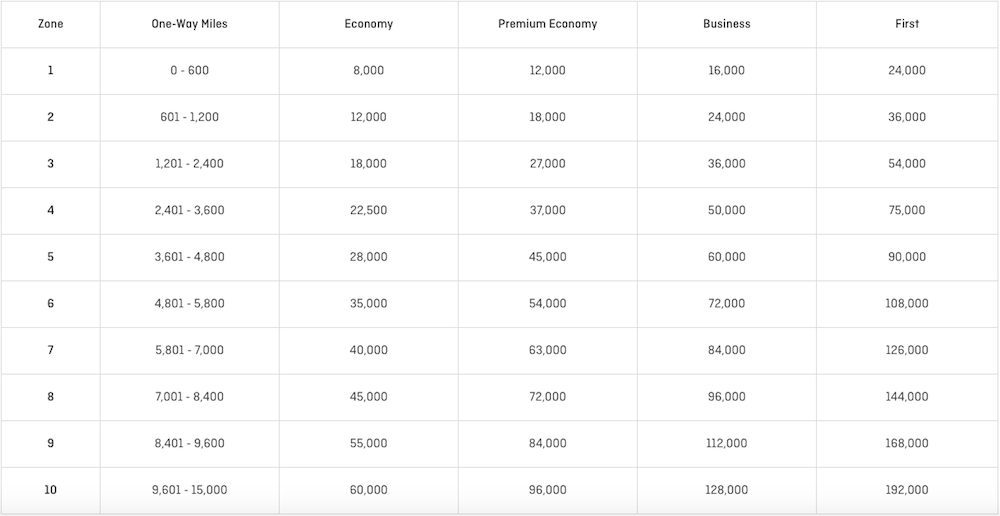 Then here are their new redemption rates: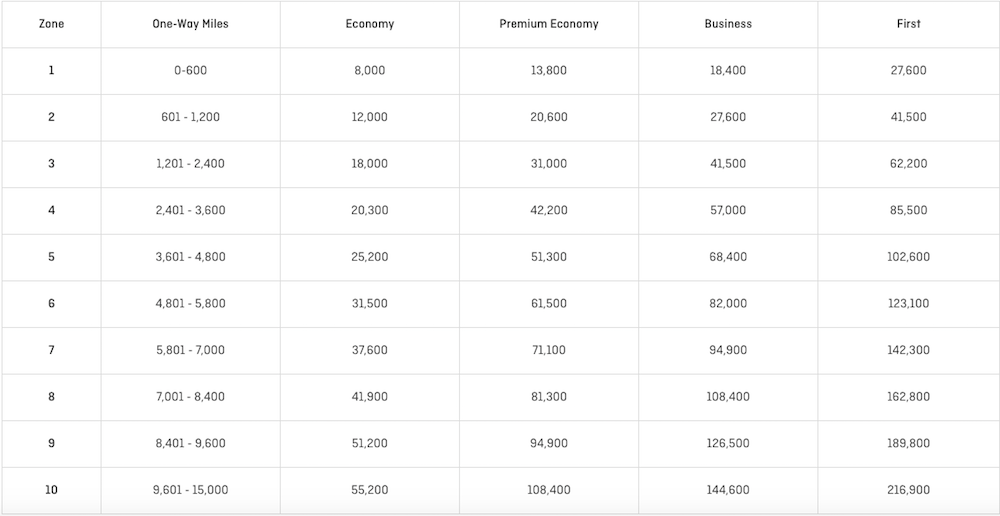 So the changes are significant but could be worse, and the negative changes are largely offset by the below.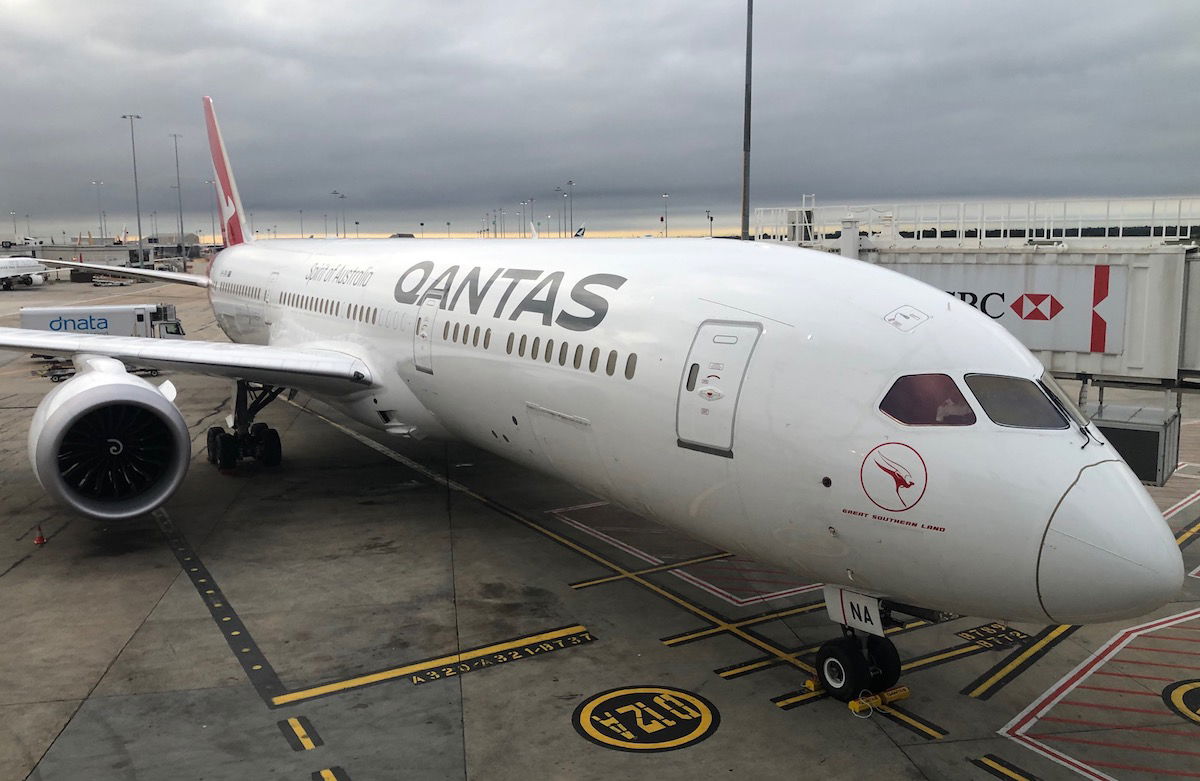 Qantas 787
Qantas is lowering carrier imposed fees
Qantas is slashing carrier imposed fees by up to 50% on international redemption bookings. They say that members on average will save $200 per return journey.
For economy, these surcharges will be reduced as of today, while for premium cabins they'll be reduced as of September 18, 2019.
Here's an example Qantas gives of the changes:

Once again, I'm not putting too much weight into this. Just wait for fuel prices to increase again, and I'm sure we'll see them increase carrier imposed surcharges.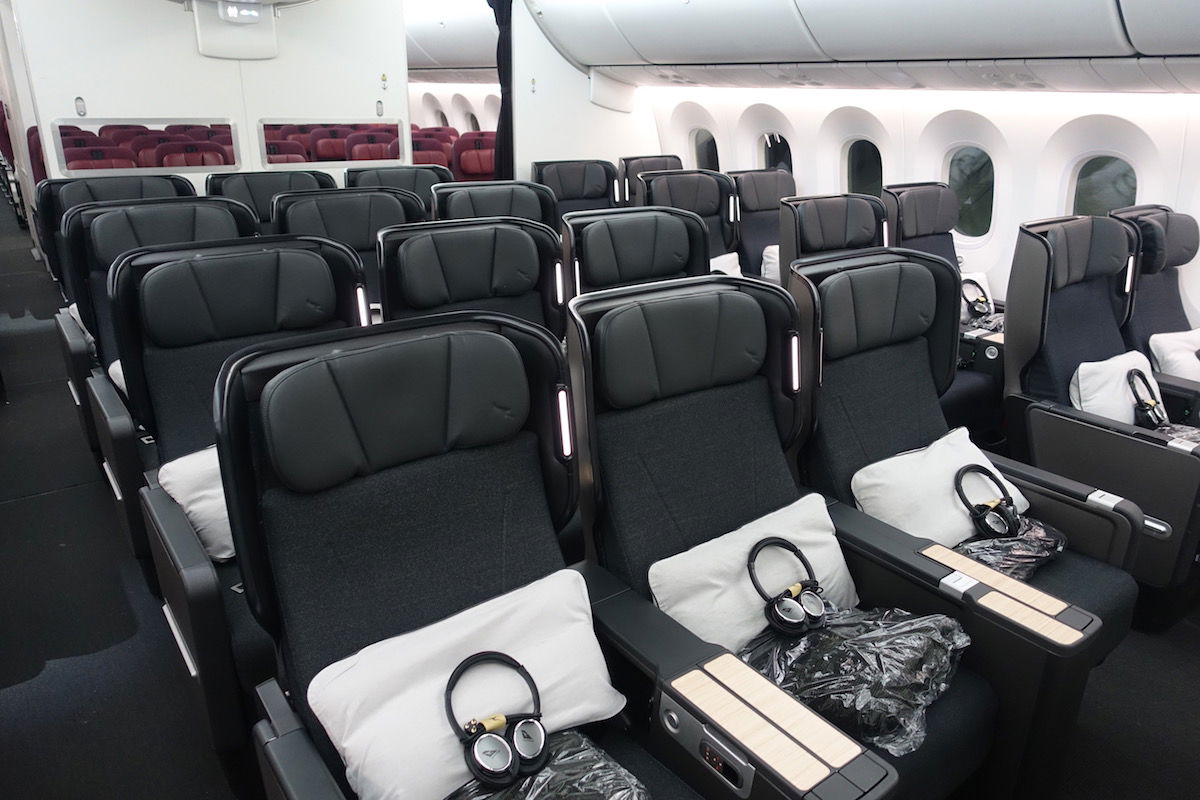 Carrier imposed surcharges on Qantas redemptions should decrease
Qantas introduces lifetime Platinum
For the first time ever, Qantas will introduce lifetime Platinum status. This can be reached by acquiring 75,000 status credits. Ordinarily you need 1,400 credits to earn Platinum status, and 1,200 credits to maintain Platinum status. So you'd need to requalify for Platinum status for about 62 years to earn lifetime Platinum status. LOL!
I guess it's better to have the opportunity to earn it than not, even if the requirements are extreme.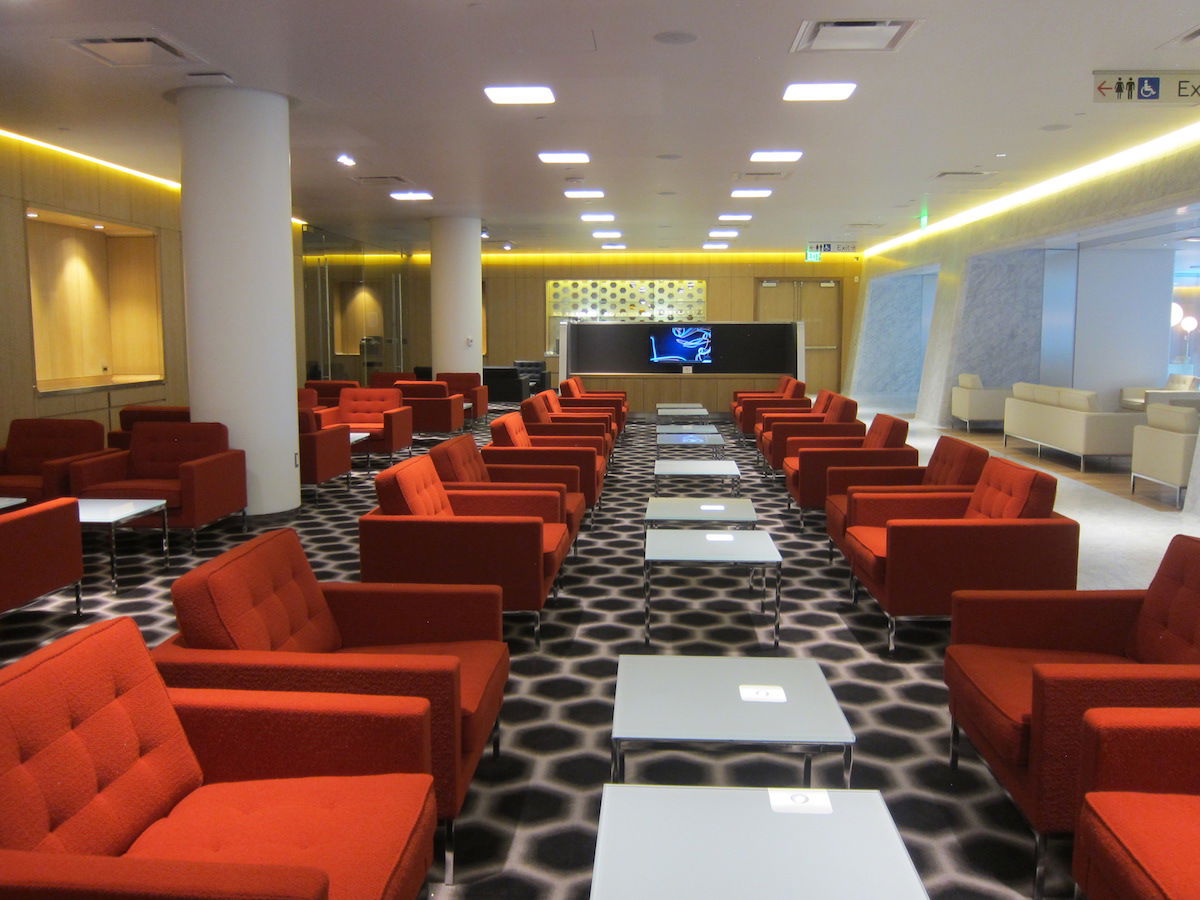 Qantas lifetime Platinum comes with oneworld Emerald status
Bottom line
The changes to Qantas Frequent Flyer could have been a lot worse.
There are some positive aspects to these changes, like rewarding people further for earning points through non-flying means.
Then there are some things that are positive in theory, like increased award redemptions and lower fees. But these changes are marketed the form of "up to" a 30% increase, which isn't exactly a guarantee. In theory members of other programs could also benefit from Qantas' increased award availability, should it happen.
Then when it comes to redemption rates the sweet spot has long been premium cabin redemptions. The cost of those redemptions go up by up to 15%, though in turn the fees are going down.
So on balance I'd say these changes are mildly negative, though I give Qantas credit for at least being thoughtful about the changes — both in terms of mixing positive and negative new times, and also the timing with which they're implementing this.
What do you make of the changes to Qantas Frequent Flyer?