Reader deelizzle asked the following in the Ask Lucky forum regarding airline fuel surcharges:
Oil is cheap. Why do fuel surcharges still exist?

The title says it all. Oil has gone down to below $35 a barrel. Yet, airlines still charge ridiculous fuel surcharges. This comes into play bigtime with regards to using points to fly on BA, since they will still charge you the fuel surcharge of hundreds of dollars, as if oil were still pushing $200 a barrel.

What will it take to make this money-grab stop?
For as long as I can remember, airlines have been adding "fuel surcharges" to the cost of tickets. They were mild at the beginning, but as oil prices increased, so did the fuel surcharges. The problem is that when oil prices went down, the fuel surcharges typically didn't go down with them. When they decreased, it typically hasn't been proportional to the drop in oil prices.
For most consumers fuel surcharges are a non-issue, because they're part of the overall fare. So it's not like airlines price tickets and then tack on fuel surcharges, but rather fuel surcharges are calculated as a portion of the overall fare.
The people who have historically lost with fuel surcharges are those booking award tickets. Specifically, some airlines have tacked on fuel surcharges even when redeeming miles, which can add significantly to the cost of a ticket.
For example, take the below ~$900 roundtrip ticket between New York and London. The base fare is $220, the surcharges are $458, and the rest are the taxes. So if redeeming British Airways Avios for this ticket, for example, the only thing you wouldn't pay is the $220 base fare. That's not exactly getting much value out of your miles.
Now let's tackle the actual question. Why do airlines still impose fuel surcharges? They'd claim that they don't. Instead they're adding "carrier surcharges" to the tickets. For legal reasons they can't call them fuel surcharges anymore, so they switched around the verbiage.
What does British Airways say about "carrier charges" on their website?
British Airways may impose a charge called a carrier imposed charge as part of the total price of the airline ticket, which you may see stated separately in certain displays during the booking process or on your final e-ticket receipt.
They haven't bothered explaining what these charges are, because of course they're completely indefensible.
How do they get away with having these surcharges? Well, because they can, simply put. It's the same reason the airlines can publish award charts but not make a single saver level award seat available for an entire year. It's the same reason airlines can devalue award charts without notice. It's the same reason some hotels charge resort fees.
While I do find it frustrating, the good news is that we know which frequent flyer programs impose fuel surcharges, and we can act accordingly. For example, British Airways imposes fuel surcharges on some award tickets, but not on others. So I'll redeem miles on partners for which they don't impose them. The same is true for other airlines as well. Fortunately we can vote with our wallets and stay away from those programs.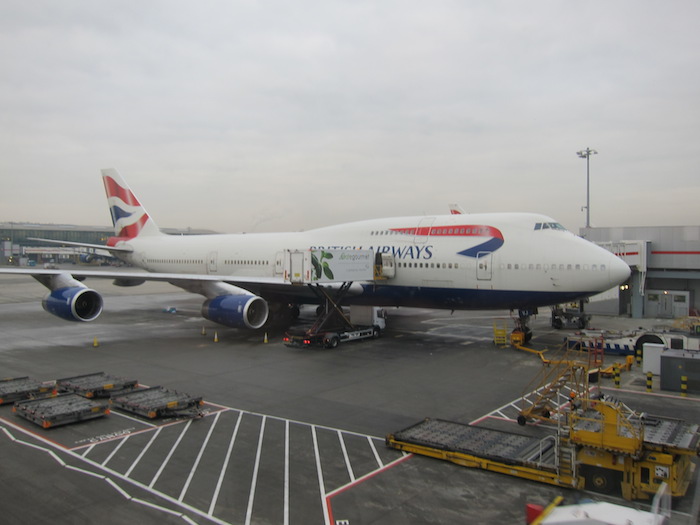 Perhaps in theory this is something which some politician might take on and try to create laws around, though personally I'd rather see frequent flyer programs as unregulated as possible, as it becomes a slipper slope.
Bottom line
"Carrier charges" are one of the many indefensible practices in the airline industry. As consumers we can choose to be loyal to whichever frequent flyer programs we want, though nowadays the airlines are doing so well that they probably won't feel the heat too much. Unfortunately I wouldn't expect this practice to change, even with oil as cheap as it is.
What's your take on carrier imposed surcharges nowadays?