There's no doubt that there has been a lot of innovation over the years when it comes to the onboard products offered on planes. From Emirates and Etihad having onboard showers in first class, to Qatar having fully enclosed suites in business class, flying in a premium cabin is largely more comfortable than ever before (sadly the same can't be said for economy travel).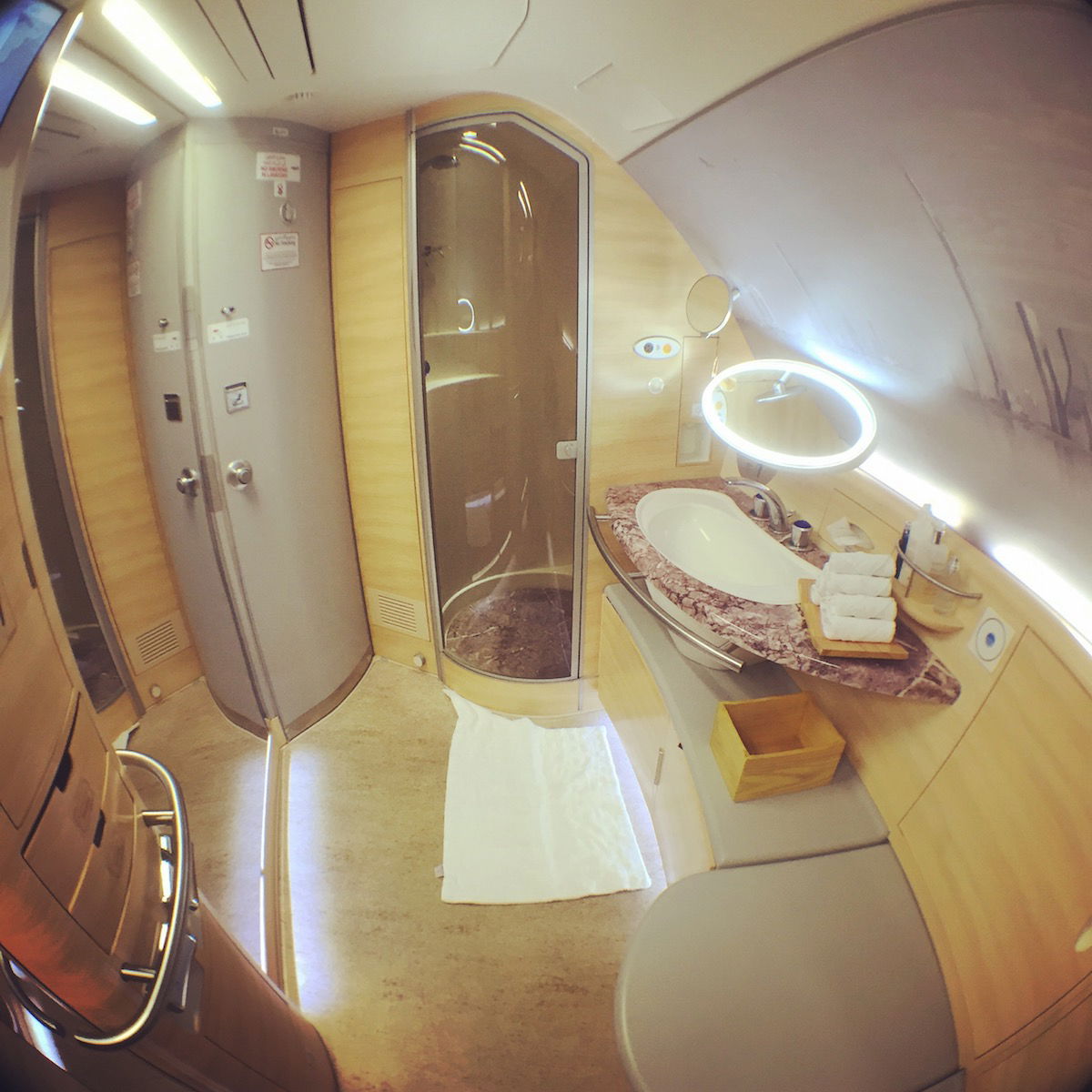 While there has been innovation, airlines have also been rather ridiculous in the concepts they've claimed to be considering. For years airlines have claimed that they're considering adding amenities in economy, ranging from bars to gyms to all kinds of other things. And it simply never happens.
So, along those lines, Qantas has just released research about "what customers really want on ultra long-haul flights."
This is shared in the context of Qantas' "Project Sunrise," as the airline wants to launch nonstop flights from Australia's East Coast to New York and London from 2022. Later in 2019 the airline will decide whether to order the 777X or A350 for the purposes of these flights.
Qantas says they've been conducting focus group research as well as surveying customers as they step off the direct London to Perth services to capture their experience, suggestions, and feedback.
Based on that feedback they say that physical wellbeing, state of mind, and personal time and space are the things that passengers care most about.
As the CEO of Qantas International describes it:
"Our job now is to determine where the most demand is and create this cabin in a way that makes it both affordable for customers and commercially viable for the airline. Everything is on the table and we are excited about what innovations may come from this research."
Unfortunately they can stop right there. The economics of ultra longhaul flying are really challenging to begin with. So if we're going to talk about any extravagant amenities, you can bet that they won't contribute towards the flight being "affordable for customers and commercially viable for the airline."
Just look at Singapore Airlines, for example. The airline operates the world's longest flights with their A350-900ULR aircraft, which are built specifically for these routes, and they have zero additional amenities. That's not a coincidence.
So, what are the top five most frequent suggestions from customers for Project Sunrise?
Provide "sense of separation" experiences where passengers can be social but then "zone out" with either virtual reality relaxation zones, audio mindfulness experiences, or through the broader inflight entertainment.
Spaces to do gentle exercise/stretches, promoting circulation and comfort.
Wireless, noise cancelling headsets
Innovative cabin designs across the entire aircraft, considering both seat and non-seat spaces to focus on a broad range of traveller needs including comfort, sleep, dining, entertainment and state of mind.
An inflight cafe offering both alcoholic and non-alcoholic beverages including wine, fresh juices, herbal teas and tisanes and mocktails along with snacks including dips with vegetable sticks as well as "treat foods."
I don't want to be a downer, but like I said, airlines have been sharing things that are supposedly under consideration for years and years and years… but they never actually introduce it.
Sure, we sometimes see amenities in business and first class, but in economy we've yet to see anything like this, and I wouldn't expect that to change.
On one hand ultra longhaul flights are most in need of additional amenities. At the same time, these flights are also the most challenging economically to begin with, so they're also where I'd expect the airlines to be as efficient as possible when it comes to utilizing space. And if they were going to be generous with space, a couple of extra inches of legroom would go much further than anything else.
So yeah, Qantas, of course people want cafes and exercise bikes and bowling alleys and swimming pools onboard. But let's be real, none of that is happening. The closest any of this will get to becoming a reality is Emirates' April Fools' joke from a few years ago.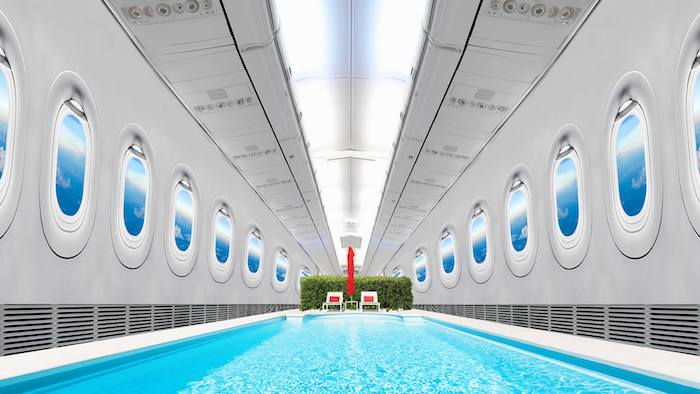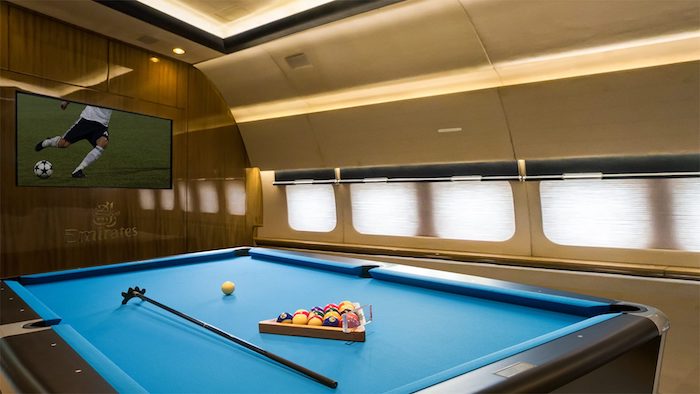 I will say that Qantas has done a good job focusing on "health and wellness" onboard, even in business class. That seems to come in the form of them serving significantly smaller portions than other airlines.
What do you guys think — will we ever see an airline introduce any "real" amenities in economy, or is it a pipe dream?