Over the past year we've seen several airport restaurants and bars in the US join Priority Pass. The concept is that at some airports Priority Pass has a tough time striking a deal with a major lounge due to crowding issues, so when that's not possible, they instead work with a restaurant.
My assumption is that Priority Pass pays a fixed amount for each guest who enters a lounge, so instead Priority Pass is just paying these restaurants a fixed amount, and then you can spend some dollar amount at that restaurant (typically $28-30). So far in the US, non-traditional Priority Pass locations include: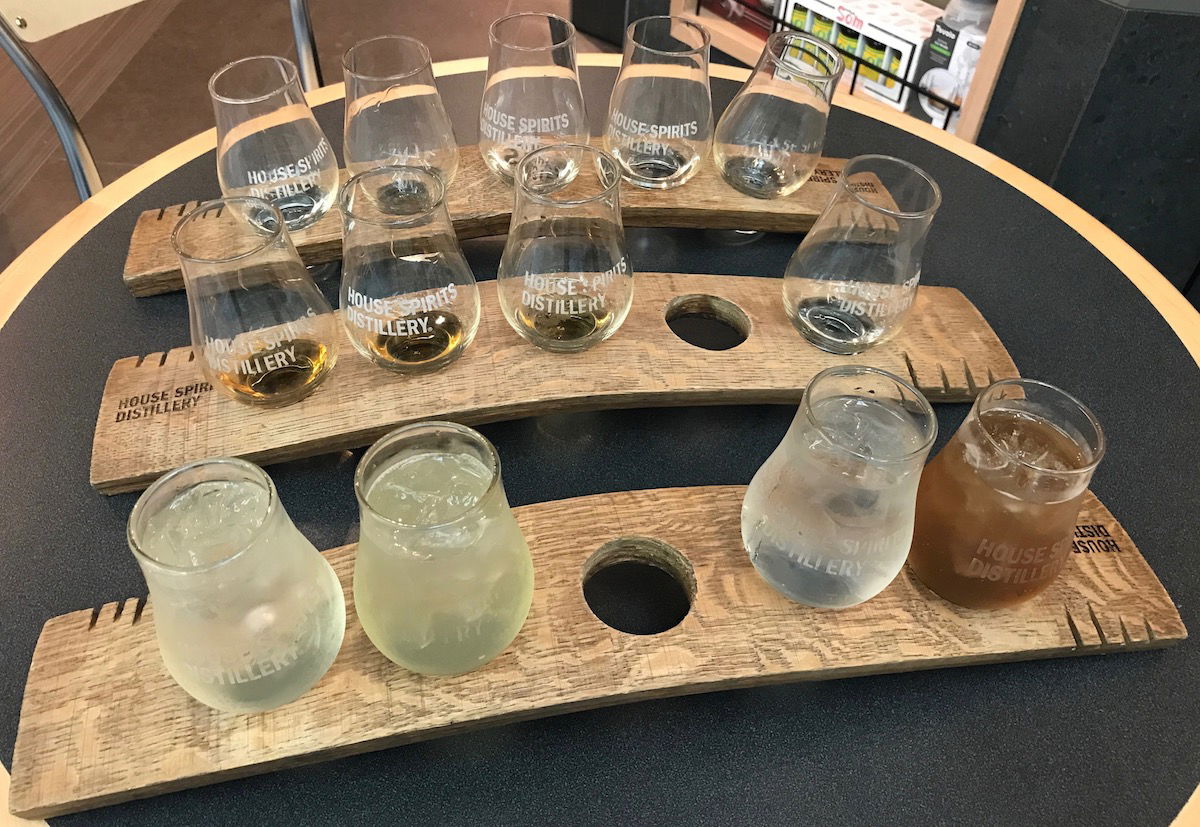 Spirits tasting at House Spirits Distillery, courtesy of Priority Pass
One interesting topic these new restaurants have raised is how you should handle tipping. I shared my experience at the Portland Airport Priority Pass restaurants, and specifically about how a lot of servers were unhappy about Priority Pass because they weren't getting tipped.
I shared my philosophy on this at the time. I think the restaurants and Priority Pass should work together better so that the credit can be applied towards tip. However, for as long as it isn't, I think it's appropriate (and necessary) to tip, given that servers rely on tips to make a living. The Priority Pass entry is a form of credit, in the same way that a gift card to a restaurant would be. It's not fair to stiff them as part of a generous benefit. I recognize many disagree, though that's my opinion.
Well, there's some good news on this front, for at least one Priority Pass restaurant. Corona Beach House Miami Airport now includes an 18% gratuity when visiting with Priority Pass. The limit there is $30, so whatever you spend, an 18% gratuity will now be added, and the credit can be applied towards it. In other words, you could buy $25.40 worth of food and drinks (including tax), and then the tip would still be covered.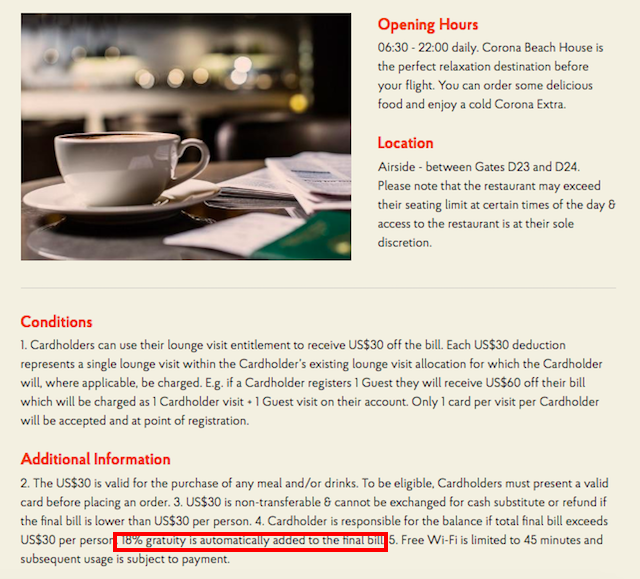 Unfortunately as of now the other Priority Pass restaurants in the US haven't matched, though I hope they do. This should settle the tipping debate once and for all…
(Tip of the hat to brp)