Portland Airport probably has the most generous Priority Pass setup of any airport in the US. Specifically, lately we've seen a trend where Priority Pass added airport bars & restaurants to their network (including in Denver, Miami, and St. Louis), where members can spend a certain amount (typically $28) and have that reimbursed, which in many cases is much better than having access to a lounge.
Portland Airport doesn't have just one of these establishments, but rather three of them, in addition to a traditional lounge. The offering is so compelling that I even flew to Portland just to check out their Priority Pass setup. As a Priority Pass member you can access the Alaska Lounge, spend $28 at House Spirits Distillery, spend $28 at Capers Cafe Le Bar, and spend $28 at Capers Market. The best part is that if you're traveling with someone and your Priority Pass membership allows guesting privileges, that $28 credit applies per person. So if you're traveling with two people, we're talking about an $84 credit per establishment.
House Spirits Distillery is so fun, as it's the world's only airport tasting room. Given how popular they are with Priority Pass members, they have special $28 tasting flights.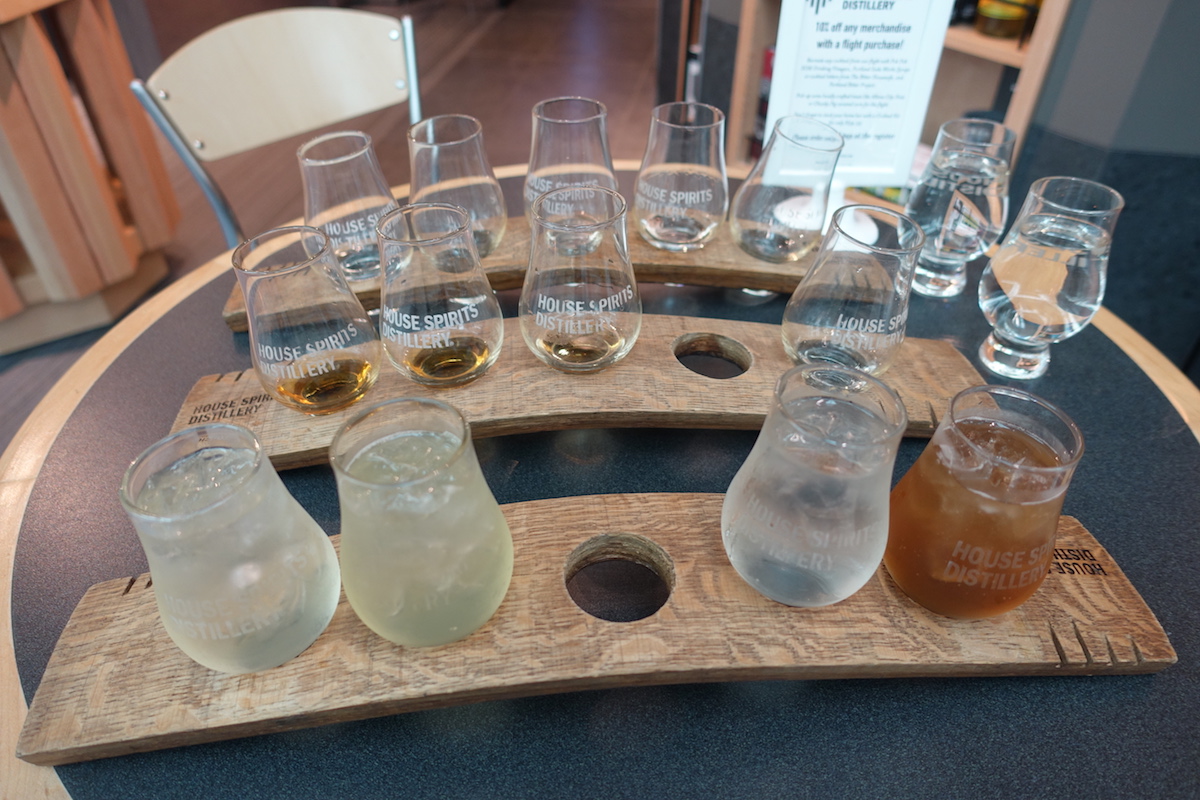 Both of the Capers locations have an extensive selection of food and drinks, and one of the things that made them unique is that they had an excellent selection of reasonably priced wine. So when I visited, it was actually possible to buy beer & wine to go. That was especially easy to do at Capers Market, which almost feels like a wine store based on the selection they have.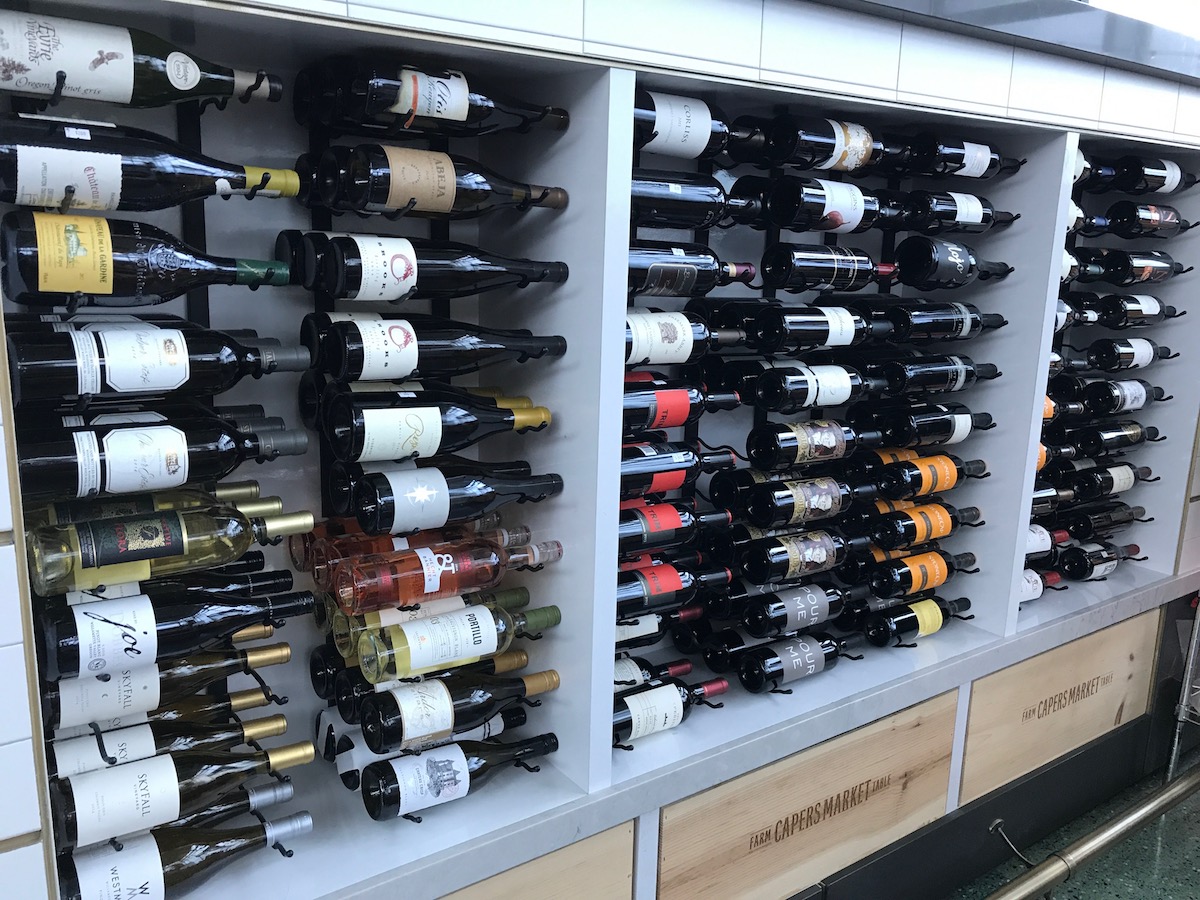 So when we visited we had lunch at Capers Cafe Le Bar, and then just grabbed stuff to go at Capers Market, though I know many regulars just grabbed stuff to go at both locations, both on arrival and departure.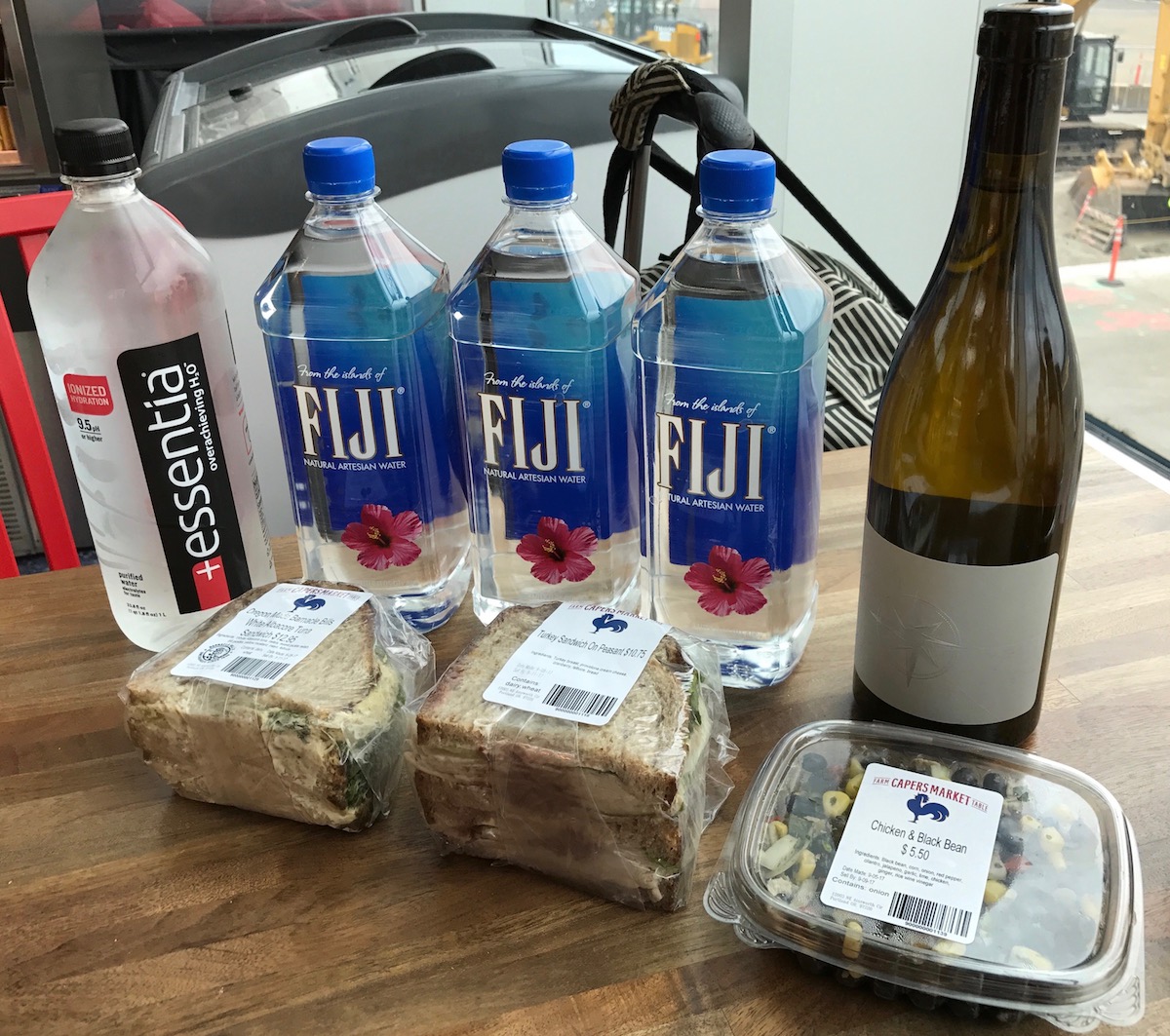 Not surprisingly, it looks like Priority Pass has recently updated their terms with visiting the two Capers locations. Specifically, both locations have added the following terms:
The US$28 is valid for the purchase of any meal and/or drinks excluding bottle sales & merchandise.
This is a perfectly reasonable change for them to make, and it was only a matter of time until this happened. It sounds like you can still take anything else to go, just not bottles and merchandise.
I'm happy that this is the extent of the changes as of now. I'm sort of surprised that they haven't limited members to only visiting one Capers location in a day. I'm not sure if they have the technology to easily enforce that, but you'd think they'd do so at some point.
So this isn't a huge deal, but it is something to be aware of.