I sort of feel like I'm explaining life on earth to a martian here…
My dad is flying Southwest tomorrow for the first time.
There are a few things to understand about my dad, and about my relationship with him.
First of all, my dad isn't very good with technology, and he got his first ever cell phone just over a year ago. It has been awesome to see him adapt, and despite his initial hesitation, he's loving having a phone.
Every morning he sends me a Bitmoji when he wakes up…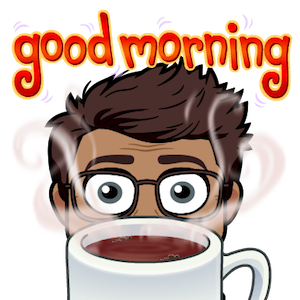 Every night he sends me a Bitmoji when he goes to sleep…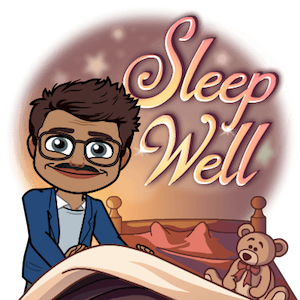 And every evening he sends me a picture of his dinner. This is something I asked him to do when he first got his iPhone so he could practice taking and sending pictures, but it's something he never stopped.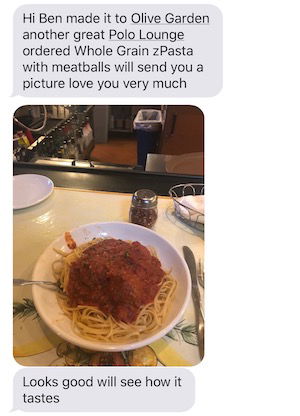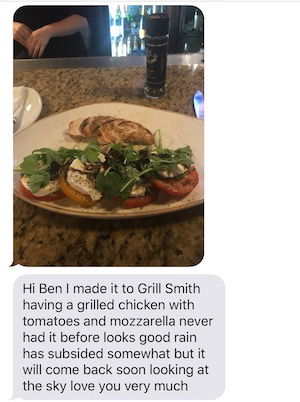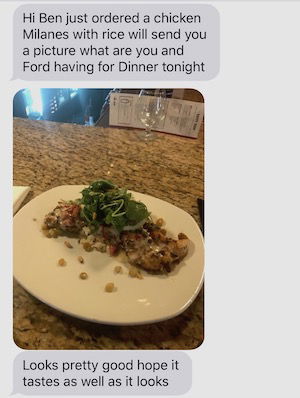 These texts from him are among the highlights of my day (and as you may have guessed, he hasn't figured out how punctuation or the backspace on the iPhone works).
One more thing. I have a habit of taking care of every aspect of my parents' travels, which is probably a bad habit in some ways. However, this is my area of expertise, and I realize that travel is stressful for others, so I'm trying to be helpful.
I try to book their flights, tell them exactly when to go to the airport and what to do when there, etc.
When my dad flies he always requests that I check him online, and then send the boarding pass to someone who can print it out and give it to him. That conversation usually starts about 24 hours out.
Today's conversation was a bit different, because he's flying Southwest, and this is his first time (and he doesn't read my blog).
"Benny, do I have Pre-Check?"
"No, unfortunately not."
"Oh… okay. Vhat seat am I in, Benny?"
"You don't have an assigned seat, you're flying Southwest."
"Vhat?!?"
"Southwest doesn't assign seats, you just pick any seat that's available when you get on the plane."
"Zhis makes no sense. I don't understand?"
"Southwest doesn't assign seats, they have open seating. There's a boarding order, and then you board in that order."
"So zhey will assign me zhe seat at zhe gate?"
"I will just send you the boarding pass, and it should make sense at the airport."
An hour later he had the boarding pass printed for him, and called me back:
"Benny, I got zhe boarding pass, it says I am in seat A3."
"No, that is your boarding position. On Southwest you have different boarding groups, and then even in each group there is a specific order in which you board."
"But my boarding pass says I'm in 3A, Benny."
"No, there are no assigned seats. When you get to the gate you should see a bunch of signs, and you go to the one that says 'A,' and then look for the section for A1 to A5. You'll board after the person who is in position A2, and before the person in position A4."
At this point I'm starting to realize that Southwest boarding is actually really complicated when you're explaining it to someone who has never done it before. Not that other airlines have easier boarding process, but this is just so different, and he's used to the other system.
"Vhat?"
"When you get to the A section just ask people to point you to where A3 should be, and you will figure it out."
"But I am in seat 3A!"
"When you get to the gate just go up to the gate agent and ask them where you're supposed to stand. Sorry I made this so complicated."
At this point I feel like I need to tell my dad to vlog this trip. I guess I should have been asking for videos of his dinner rather than pictures of dinner this whole time…