As many readers know, I often take trips for the sole purpose of reviewing airlines. After all, that's what I largely write about, and in turn, how I make a living. Oh, and I also really enjoy it.
I'm trying to get better about planning these review trips further in advance, so that I'm not scrambling to book last minute. I know some of you enjoy reading about the booking process I go through, so I figured I'd share my latest plan, and you guys can tell me what you think (and what you'd change). I'm working backwards on this one, based on my goal.
Getting from Dubai back to the US in Kuwait Airways first class
I'm trying to review every single international first class product in the world, and I'm down to just three airlines — Cathay Dragon, Kuwait Airways, and Oman Air:
I'm working backwards here, and my immediate plan is to review Kuwait Airways first class. Their best first class fares are from Dubai to New York, where they charge ~$1,850 (and you can knock that down further by going through some online travel agencies):

How to get from New York to Dubai?
A while back I flew UIA's business class between Kiev and New York. It was awful, probably the worst transatlantic business class flight I've ever taken. The food and service wasn't particularly bad, but rather the plane was just so outdated.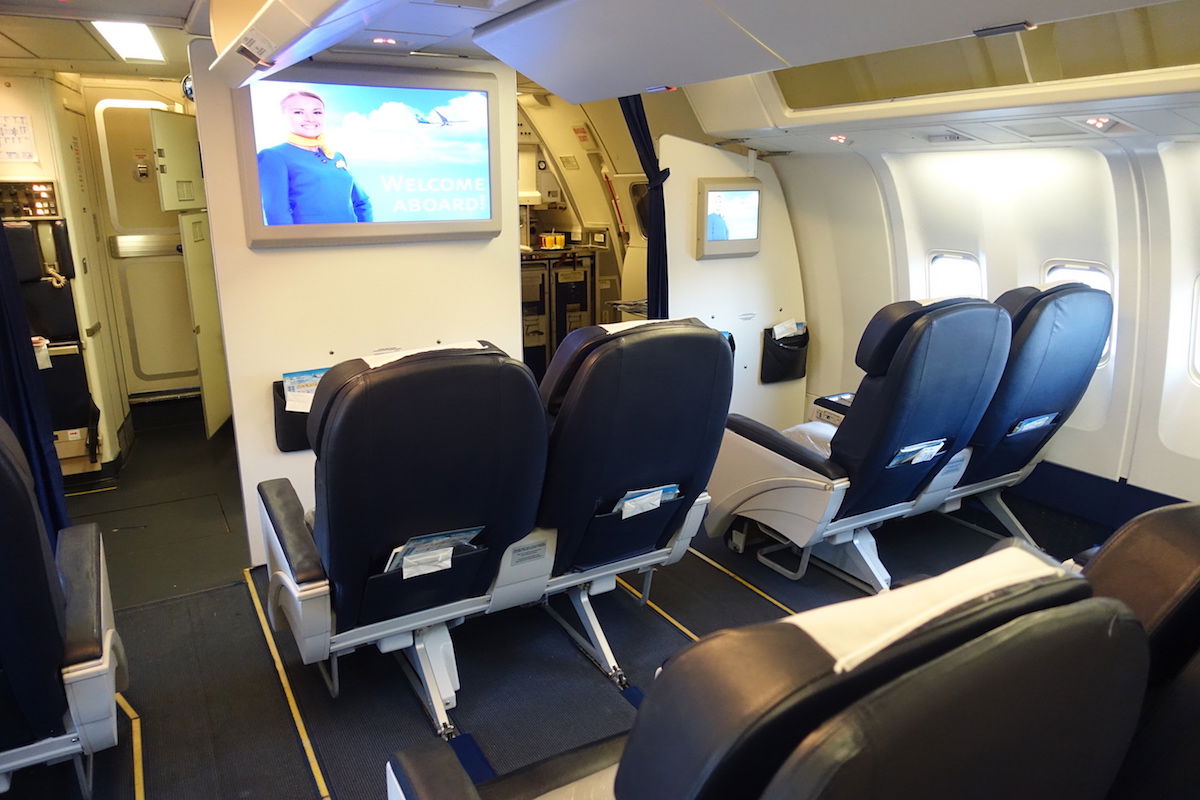 It's exciting to me that Ukraine is starting service with some 777s, and as of May they'll start flying 777s to New York. These planes will feature flat beds in business class, so this should represent a huge improvement for the airline. Given their reasonable paid business class fares, I think it's useful to see how their updated product is.
What I'm also tempted by is that the airline allows free stopovers in Kiev, so you can stop there for a few days before continuing to your final destination. I've never been, so would love to visit. Here's a sample fare from New York to Paris:

From Paris to Dubai I see two interesting options (and in both cases I see lower paid fares than displayed below, but rather I'm sharing this purely for the itinerary). The first is to fly with Lebanon-based Middle East Airlines, which is a SkyTeam airline. I could even redeem Delta SkyMiles for this flight. This would also allow me to have a stopover in Beirut, which I haven't yet visited, but has been high on my list.

Alternatively there's Air Algerie, which has been on my radar for a while. They fly between Montreal and Algiers using an A330 with reverse herringbone seats, though I can't seem to ever get a good fare on that flight. They seem to have similar fares to Dubai, and that flight is roughly the same length.

If I did this trip, the routing would look something like this: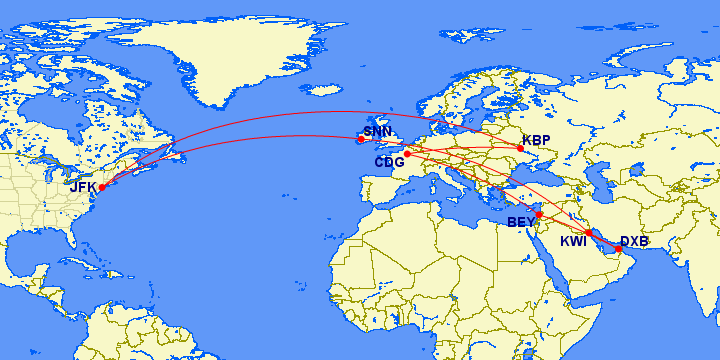 I'm curious what you guys think — would these airlines be interesting to read about, or how would you modify this trip?