Oh man. The Daily Mail has the sad story of a passenger who passed away on an Azur Air Boeing 757 flight from Antalya, Turkey, to Moscow, Russia.

The 50 year old woman was apparently on her way home from a vacation in Turkey when she suffered a diabetic seizure about 45 minutes into the flight. Unfortunately her medication was in the cargo hold, so there apparently wasn't much that could be done.
The captain decided to continue the flight to Moscow given that there was nothing they could do… so they laid the body down in the aisle and covered it with a blanket. Per pictures from social media, apparently this is where the body remained for hours: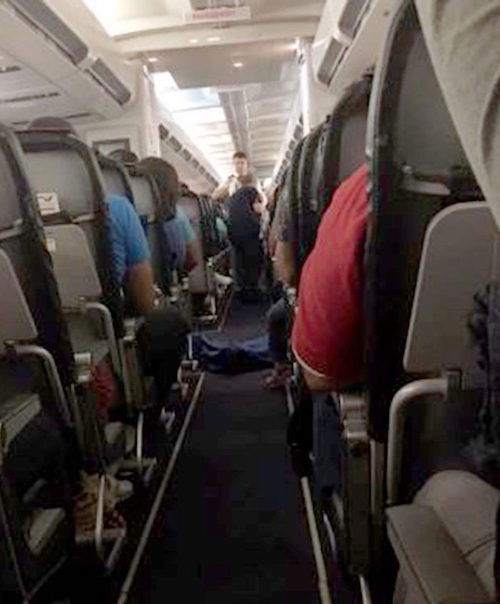 Of course the tragedy here is that the lady passed away, though I imagine the follow-up situation was challenging. There really is no great way to handle this situation:
It's my understanding that if there are several empty seats and someone dies inflight, they'll try to clear off an area and place the body over a row of seats; however, it looks like this flight was full
The plane could have diverted, but it would have only made things for complicated for everyone: depending on where they diverted to, passengers may not have had visas, and it could have been more complicated and expensive to transport the body back to Russia once it enters another country
By continuing, this certainly created an extremely awkward situation for all passengers, as they literally had to sit with a dead body by their feet
The Daily Mail article suggests that some planes are equipped with a "corpse cupboard." As far as I know this isn't the case anymore. I know Singapore's A340-500s, which operated the world's two longest flights, had such "cupboards," but those planes have been retired. I don't think any other planes have anything similar.
What do you think is the correct way for an airline to handle a situation like this — should they continue to the destination, or divert?
(Tip of the hat to Vince)