Oh man. The SriLankan Airlines Airbus A330 flight from Frankfurt to Colombo this past Friday, UL554, was delayed by about 15 hours. It was scheduled to depart at around 3PM and land at around 5AM, though ended up leaving the following morning at 6AM, and arriving at around 7PM.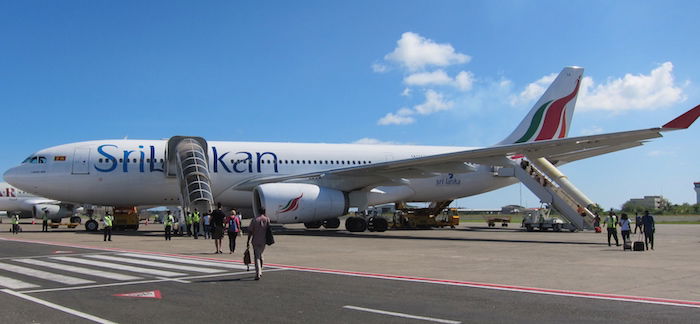 The reason? One of the pilots showed up to work drunk, though fortunately he was blocked from flying by the cabin crew (kudos to them for speaking out). Per dw.com:
The pilot arrived at the airport already drunk on Friday but intending to pilot an Airbus A330 to the Sri Lankan capital with 274 people on board.

The flight was delayed more than 15 hours, until a replacement pilot was found the next day. The airline apologized for the incident on its website.

"Due to unavailability of a flight crew member, the aircraft was unable to leave Frankfurt as scheduled last afternoon," the airline said in the statement over the weekend.

The pilot has been suspended.
Well, at least they suspended the pilot. Hopefully he'll be fired and/or get the help he needs, so that this doesn't happen again. Meanwhile a while back an Air India captain was caught drunk for the third time, and still wasn't fired.
Keep in mind that since this flight was departing from the EU, passengers would be eligible for EU261 compensation, meaning they'd each be entitled to 600EUR in cash. If there were in fact 274 passengers, that's ~165K EUR worth of compensation. Of course that assumes passengers actually request it and fight for it, which I assume a vast majority of passengers won't.
This is the last thing SriLankan Airlines needs, as they're already cutting their flights to Frankfurt and Paris in a couple of months, due to the horrible financial situation they're in. They were trying to refresh the brand and build a global airline, and had ordered some brand new Airbus A330-300 aircraft, as well as some Airbus A350-900 aircraft.
The A330s feature a gorgeous new reverse herringbone seat, and I've always found the service on SriLankan to be warm. In theory they offer a compelling product for the region.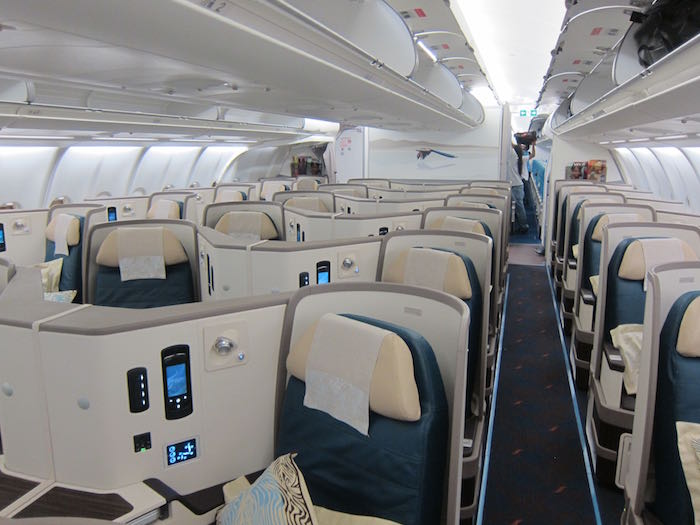 Unfortunately that's not enough to run a profitable airline, so the airline is changing course. SriLankan is now leasing most of their brand new A330-300 aircraft to Pakistan Airlines at breakeven costs, and is trying to find another airline to take over their A350 order, as they're trying to downsize.
Full view of PIA's newly leased A-330 as it rolled out of Ispahani hangar after wearing PIA livery ✈️ pic.twitter.com/ymkXScXonN

— Danyal Gilani (@DanyalGilani) August 11, 2016
What's standing in the way of SriLankan's success?
Anyway, if you do want to fly SriLankan between Frankfurt and Colombo, there are still some great business class fares available!
(Tip of the hat to LoyaltyLobby)